Join us for our upcoming webinar with Anthony DeChellis, OurCrowd's new president. Anthony will present the changing investing ecosystem and how the wisdom of the crowd will soon rule the world of finance.
Meet OurCrowd's President: Anthony DeChellis on the state of individual investing and the future of the crowd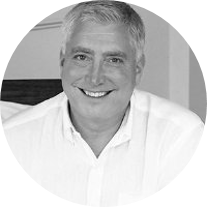 Take this opportunity to meet OurCrowd's new president, Anthony DeChellis, who brings to the discussion his extensive experience in the private banking and institutional finance world. Anthony previously served as CEO of Private Banking Americas at Credit Suisse, headed Private Wealth Management at UBS, and held a range of leadership positions at Merrill Lynch, including Manager of the European Private Banking Business.
The Changing Relationship Between Investors and Investments
Tuesday, March 31st (7:00 PM Israel / 12:00 PM NYC / 9:00 AM San Francisco)
In this webinar, we will explore:
The changing investment ecosystem: The evolution of the advisor-investor relationship and the trends to watch
For the people, by the people: Moving from passive investing to participatory investing via crowdfunding
Wisdom of the crowd: How individual investors as a collective are driving the future of investment
>> Reserve your seat on the webinar
Looking forward to your participation on the webinar,
Zack Miller and OurCrowd's Investor Education Team

** This webinar is part of OurCrowd's monthly Teach-In-Tuesdays series in which we explore investing in early-stage Israeli and global companies, identify and explain influential tech trends, stay up-to-date with the crowdfunding industry, and examine actionable insights from our own experience running OurCrowd's investment platform.