The Olympic Games have always been a time for the world to come together and admire the potential of the human species as a whole, especially the athletes' physical and mental capabilities, like talent, skill, and strategy. But there's a lot more to admire about the international sporting event, namely the proliferation of amazing technological advances that help the athletes on an individual level and facilitate the event itself taking place.
High-level security technology, medical innovations, and imaging technology, for example, are being put to service in sports and sporting events to prevent and treat injury, improve training and performance, enhance the experience for fans, and more.
As the 2016 Rio Olympics are rapidly coming to a close, we survey four outstanding companies from our portfolio, highlighting their current and potential contributions to the sports technology sub-sectors and events inside and outside the arenas – the OurCrowd-Olympics connection.
BriefCam
As the developers of a revolutionary video synopsis technology, BriefCam has a direct connection to the summer Olympics as it is helping Rio monitor its bank of surveillance cameras and is assisting authorities in keeping track of what's happening at street level. BriefCam's video security software compresses large streams of surveillance video from hours into minutes, enabling easy tracking of criminals and suspected individuals.
Check out their recent feature about their involvement in the Olympics on CNN:
ElMindA
When an athlete sustains a head injury, like 2008 US Winter X snowboarding medalist Kevin Pearce and 2004 & 2008 US Olympic soccer medalist Briana Scurry have, it can be difficult to ascertain the damage. Existing brain diagnostic tools cannot adequately explain many adverse symptoms, behaviors, and brain functions.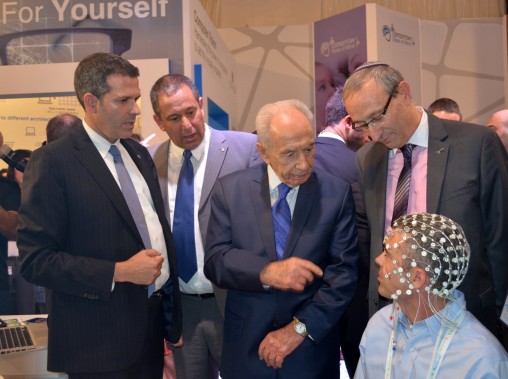 ElMindA is the world's first FDA-cleared neuronal functional assessment tool. ElMindA's solution uniquely measures how different parts of the brain communicate, enabling mapping and quantification of a variety of previously immeasurable conditions.
ElMindA's revolutionary technology can be applied to a myriad of conditions and their therapeutic interventions, especially in the realm of sports and sports medicine. For instance, in the last couple of years, ElMindA has been used in the treatment of concussions in American professional and college football players.
Replay Technologies
Recently acquired by Intel (March 2016), Replay Technologies was one of several sports-oriented collaborations representing the chip giant's growing interest in the digitization of sports. Replay Technologies developed Free Dimensional Video (freeD), which provides sport fans with an immersive real-life viewing experience with a vision of true virtual reality sports viewing. It's used in the NBA, the NFL, and the PGA already. It's only a matter of time until the freeD video format will allow Olympics viewers to experience never-before-seen perspectives of the live Games.
Take a look at Intel demoing the new 3D replay technology for live sports at CES 2016 in Las Vegas earlier this year:

ReWalk
Unfortunate are the sports accidents that leave an athlete permanently paralyzed. Former 2004 & 2012 US Olympic high jumper Jamie Nieto was recently paralyzed in a training accident and Amy Van Dyken, 1996 & 2000 Olympic gold medalist swimmer, was paralyzed from the waist down in an ATV accident.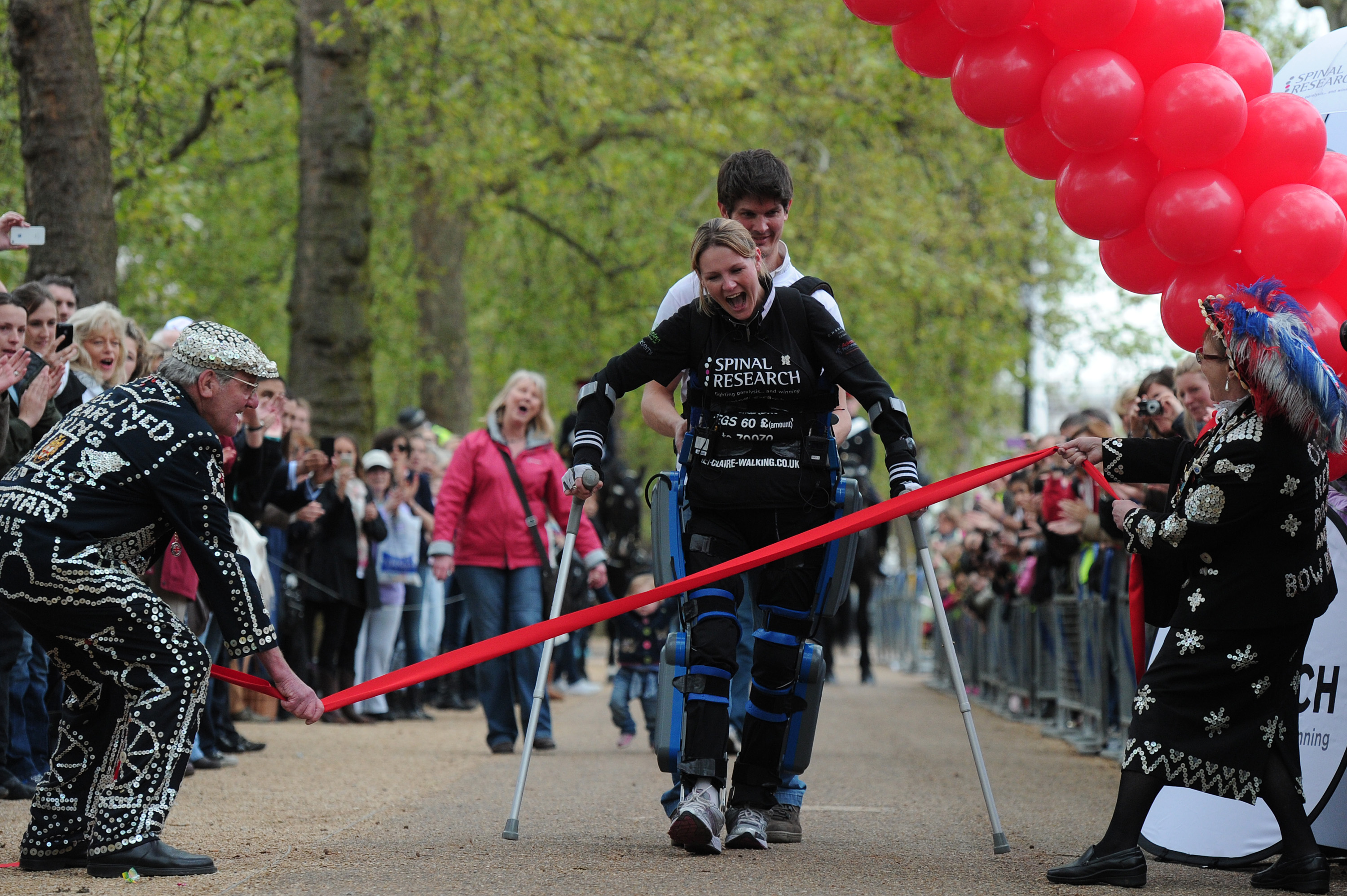 Thanks to technological advances in the medical sector, the paralysis doesn't have to mean that former athletes are forever wheelchair bound. Some can continue to participate in various sport activities. For instance, ReWalk's lightweight exoskeleton enables those with spinal cord injury (SCI) to stand, walk, and even climb up and down stairs again.
In 2012, British horseback rider Claire Lomas – a 32-year-old from Leicestershire, who was left paralyzed from the chest down following a horse riding accident – finished the London Marathon, crossing the finish line using a bionic ReWalk suit!
Looking to the Future
In the sports arena, the future is now: sports technology and all its relational and/or accompanying sub-sectors are evolving fast. For this reason, sporting events around the world can potentially produce some of the hottest investment opportunities today, ranging from performance enhancers to improving fans' sports-viewing experience and diagnosis & treatment of sports injuries.
OurCrowd has a ringside seat for seeing what's trending right now and for finding the best investment opportunities these sectors have to offer. To find out more about these companies and investment opportunities on our platform, contact our Investor Relations team or visit our website.
---
A special thanks to OurCrowd's Debra Greenstein in the editing of this piece!