Startup of the week: Kaholo

Cyabra exposes vaccine disinformation

BlueGreen brings freshwater hope to Florida

$167B marks SPACtacular year for IPOs

Highcon: The complete package

Nanomedic: The Guardian hails Israeli 'Spiderman' spray for burns

BrainQ: AI set to revolutionize precision medicine therapeutics

Talking about the business of peace
Startup of the week: Kaholo automation workflow software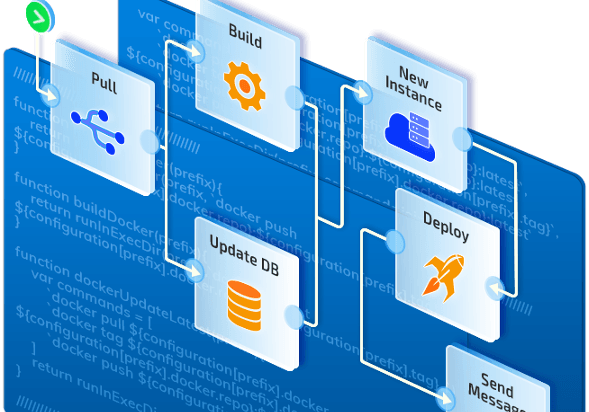 Kaholo offers the simplest and fastest comprehensive solution for creating, testing, and executing automation workflows with full control, based on its intuitive and visual workflow. The company's low-code automation platform software aims to automatically fulfill IT/DevOps tasks, cutting development time and cost by 90%. For untrained engineers this could save weeks, even months, of effort and allows them to act as DevOps engineers, creating complicated scripts with ease. For more experienced users, the clarity, organization, and drag and drop mechanism means creating complex workflows can be accomplished in minutes, rather than days. Customers include Checkpoint, ELBIT, WSC Sports and Align Technologies. Kaholo is raising a $3M Seed round at a pre-money valuation of $5.5M led by SDK ventures and NextLeap Ventures, a group of ex-Intel executives. Existing investors including Fred van den Bosch (ex-CTO of Veritas), toDay Ventures and Labs02 will also be participating. Kaholo was incubated by OurCrowd's Labs/02 and is led by serial entrepreneur Lior Tal, whose three exits include a startup acquired by IBM for $225M.
Cyabra exposes vaccine disinformation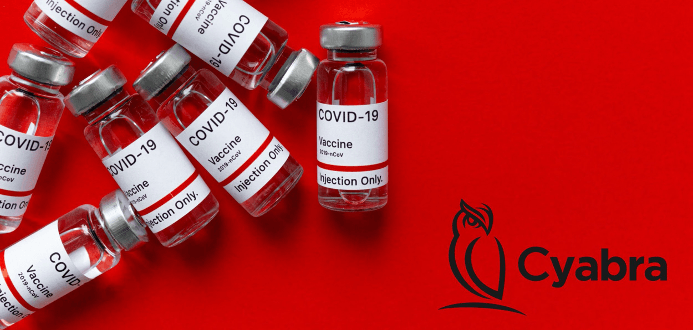 With Covid-19 vaccines currently being developed and deployed worldwide, the public now faces its next public health challenge: disinformation. In an effort to shed light on some of the ongoing fake campaigns circulating on social media, AI developed by OurCrowd portfolio company Cyabra scanned 132,000 accounts and discovered multiple harmful agendas. The chilling report found a whopping 18,000 fake profiles, disseminating disinformation that ranged from promoting one particular vaccine as superior to all others, to denouncing the existence of the Coronavirus and all Covid-19 vaccines. Multiple accounts claim the virus is a myth, created by governments to control human actions. Cyabra works with governments, media and corporations to reveal the bad online actors subverting reputations and democracy. Find out more here.
BlueGreen brings freshwater hope to Florida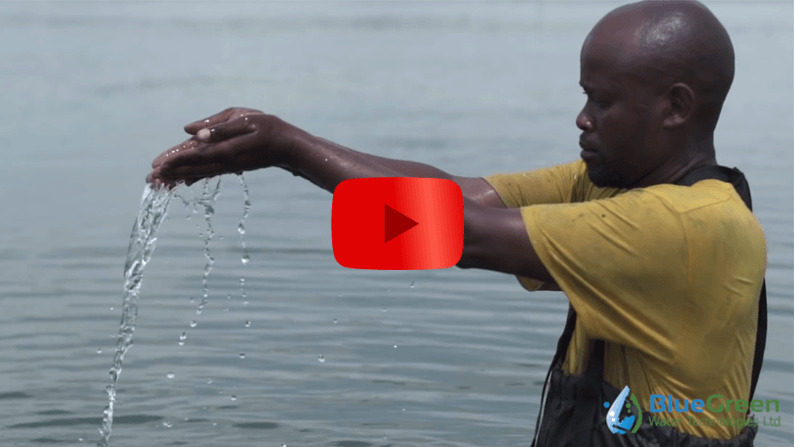 Residents and water management experts in Florida are closely monitoring the treatment of the state's freshwater lakes by OurCrowd portfolio company BlueGreen Water Technologies to remove the toxic blue-green algae that threatens to choke life and vegetation in and around the water. BlueGreen was contracted for a $1.7 million pilot cleanup project after "the lake erupted with a thick layer of green algae in the worst known such outbreak for Lake Minneola," the Orlando Sentinel reports. BlueGreen's cheaper, more effective methods have been used to clear freshwater lakes in China, Russia, South Africa and Israel and the company looks set to gain a significant foothold in this vital, multi-billion-dollar industry.

$167B marks SPACtacular year for IPOs
Nearly half of all US IPOs in 2020 were SPACs, totalling nearly six times the amount the vehicles raised in 2019, the Wall Street Journal reports, predicting the surge will continue. Companies raised $167.2 billion through 454 offerings on U.S. exchanges this year through Dec. 24, compared with the previous full-year record of $107.9 billion at the height of the dot-com boom in 1999, according to Dealogic. "As a result of the scramble, stalwarts of the 21st-century economy including Airbnb Inc., DoorDash Inc. and Palantir Technologies Inc. are now publicly traded, accessible to the average investor," says the Journal. SPACS are definitely a space to watch, but doesn't it also make you wish you could invest in great startups before they go public or merge with a SPAC?
Highcon: The complete package
Barely a month after Highcon Systems completed its successful $45 million IPO on the Tel Aviv Stock Exchange, the company's digital cutting and creasing technology for printed packaging and displays has found more fans in the UK. "The Highcon team installed the machine, trained the operators, and guided our team over the course of days, ensuring consistent high-quality production and time savings," said Charles Linney, Executive Director of Linney, a marketing services company in Mansfield after installing the UK's first Highcon Beam 2 digital cutting and creasing machine. "The Beam 2 is about three times more productive than a traditional analogue device. The time to create make-readies is now reduced to minutes rather than days," said Linney, whose company motto is "Restless since 1851." Restlessness may indeed be a strong indicator for successful innovation.

Top Tech News
Nanomedic: The Guardian hails Israeli 'Spiderman' spray for burns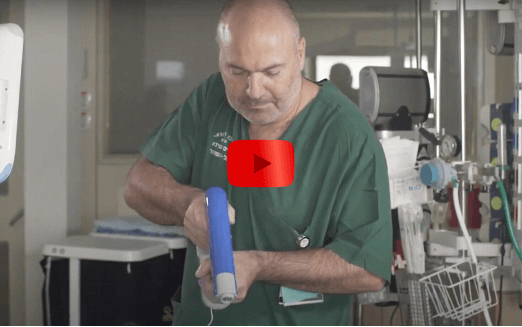 "Doctors in Europe and Israel have begun using a medical gun that spins out a protective web to cover burns and wounds, hoping the breathable 'skin substitute' will help patients recover without the need for painful bandage changes," the Guardian reports. Hospitals in Germany and Switzerland use the spray-on bandaging developed by Nanomedic for facial wounds, where large bandages could be burdensome, Gary J Sagiv told the UK paper, while others have applied it to wounds on people with diabetes, who can develop chronic foot sores that can lead to amputation. The company's medical nano-fiber is attracting widespread attention.

BrainQ: AI set to revolutionize precision medicine therapeutics
"As with any new partnership, mankind's relationship with AI is built on trust. This growing trust will open the door for extensive integration of AI within healthcare. We're now seeing scientific breakthroughs in neurology, which is just the tip of the iceberg when it comes to what AI can offer humanity. I foresee AI playing a key role in a scientific revolution within neurology for precision medicine therapeutics," Yotam Drechsler, CEO and Co-founder of BrainQ Technologies tells the Forbes Technology Council forum on artificial intelligence and virtual reality.

Talking about the business of peace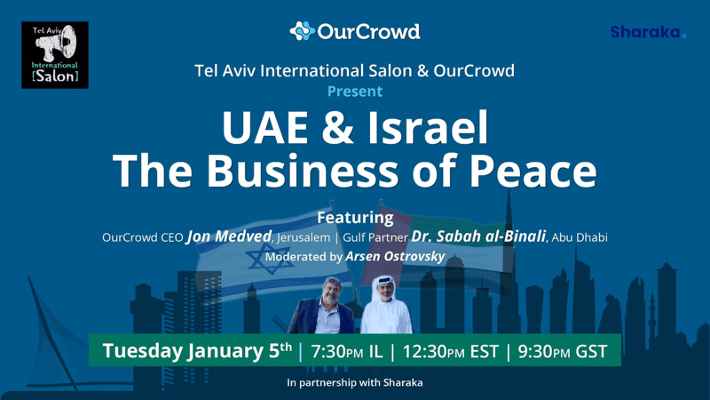 Dr. Sabah al-Binali, OurCrowd's Gulf region head, joined me from Abu Dhabi for a livestream discussion with international lawyer Arsen Ostrovsky in Tel Aviv on the first takeaways from the Israel-UAE normalization. More than 5,000 people tuned in and pitched some fascinating questions via Twitter and Facebook for the event hosted by Tel Aviv International Salon and UAE-based Sharaka.
Introductions
Your portfolio gets stronger when the OurCrowd network gets involved. Visit our Introductions page to see which of our companies are looking for connections that you may be able to help with.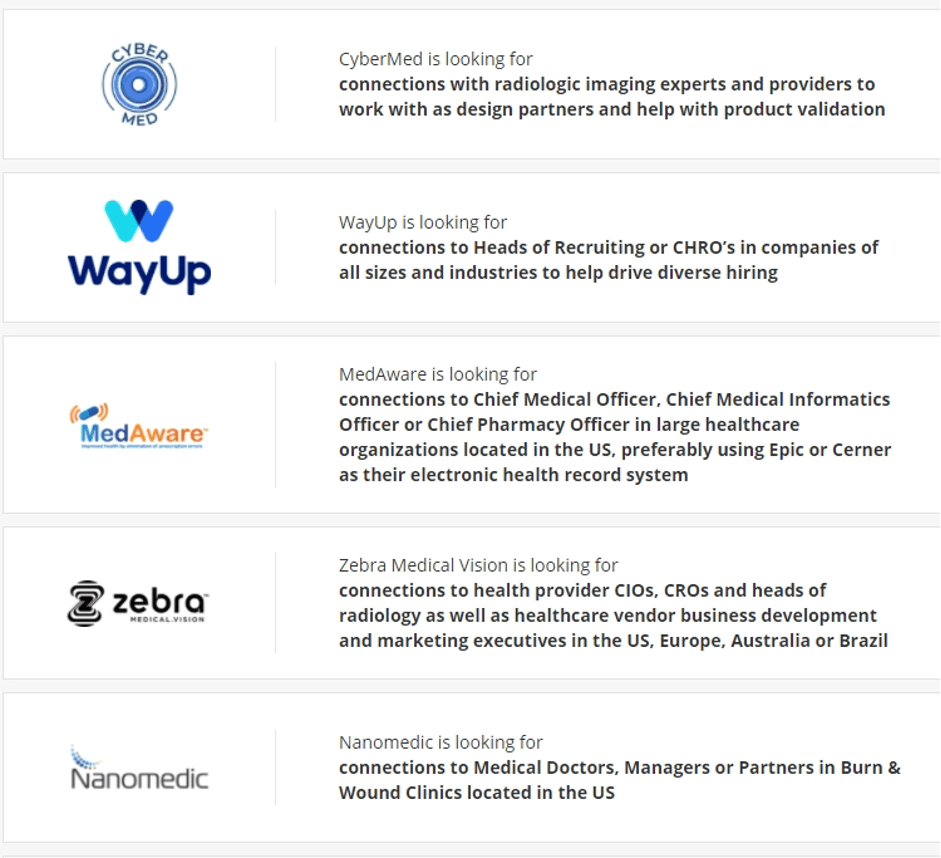 Job Vacancies
Despite the coronavirus pandemic, there are hundreds of open positions at our global portfolio companies. See some opportunities below:
Search and filter through OurTalent to find your next challenge.