Top investment opportunities
Startup of the Week: Neolithics, inspecting produce from the inside out
Early bird discount for OurCrowd Investor Summit ends Dec. 1
NTT Data, Marelli tap C2A Security's platform
Air EV's flying car is ready for takeoff
Tech investment still drives Israeli economy
mBank delegation visits OurCrowd
Kessler Foundation, BrainQ launch national trial of stroke recovery device
Ghana's Zeepay deploys ThetaRay's anti-money laundering platform
Lindt opens 3D virtual store created by ByondXR
Baxter Credit Union adopts BioCatch's anti-fraud platform
More than 4,300 high-tech jobs

Startup of the Week
Neolithics: Inspecting produce from the inside out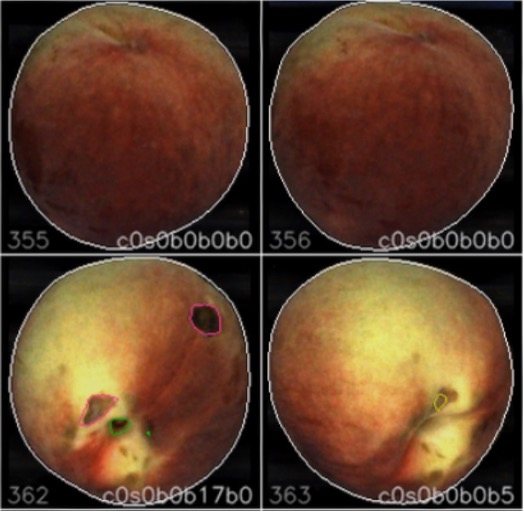 The global waste of fruits and vegetables is staggering, discarding up to 60% of all produce. Not only is this a huge expense for retailers, but the disposal of the waste triggers an environmentally destructive rise in methane gas emissions. Neolithics, an early-stage Israeli AgTech, has created an automated, AI-powered platform that can inspect 15,000 items of produce every hour, from the inside out. By detecting levels of ripeness, the customizable system can optimize logistics and storage to mitigate high levels of spoilage, reducing financial losses to sellers. Out of the gate, the company has signed an agreement with Israel's largest food retailer and is in negotiations to conduct PoCs with major food giants in the US and Europe. OurCrowd is participating in this SAFE at a 20% discount.
Early bird discount for OurCrowd Investor Summit ends Dec. 1
If you haven't registered for the 2023 OurCrowd Global Investor Summit, now is the time. The 25% early bird discount on tickets ends on December 1st. When you join us in Jerusalem on Feb. 15th, you'll be hearing from Former US National Security Advisor, Lt. Gen. (ret.) H.R. McMaster and other international guests. We will have a large array of tech on display, allowing participants to experience the newest digital health devices, simulating driving a flying electric car, getting a taste of the latest alternative foods and even creating your own NFTs. The OurCrowd team looks forward to welcoming you.
Register By Dec. 1 For Early Bird Discount
NTT Data, Marelli tap C2A Security's platform
Japanese IT giant NTT Data and Italian auto industry Tier-1 Marelli will use the electric vehicle (EV) security platform created by C2A Security at NTT's new Global Automotive Security Test Center in Italy. C2A's EVSec and its system-level security validation module will help the companies develop safety tests on connected cars to protect them from cyberattacks. C2A evaluates cyber threats across the EV supply chain and is currently funding on the OurCrowd platform.
Air EV's flying car is ready for takeoff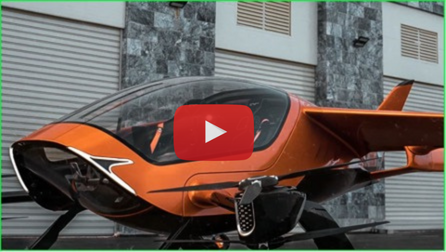 The flying vehicle market is taking off, with the help of companies like Air EV, writes Brian Blum in Israel21c. What just a few years ago was considered science fiction is fast becoming a reality due to the rapid development of electric-powered vertical take-off and landing vehicles, or eVTOLs. Air EV targets the private market and is now accepting pre-orders for its all-electric, two-seater eVTOL, the AIR ONE, which has a range of 110 miles on a single charge at speeds up to 155 miles per hour. Morgan Stanley estimates the flying car market will reach $1.5T by 2040. OurCrowd has an allocation in Air EV's current funding round.
Tech investment still drives Israeli economy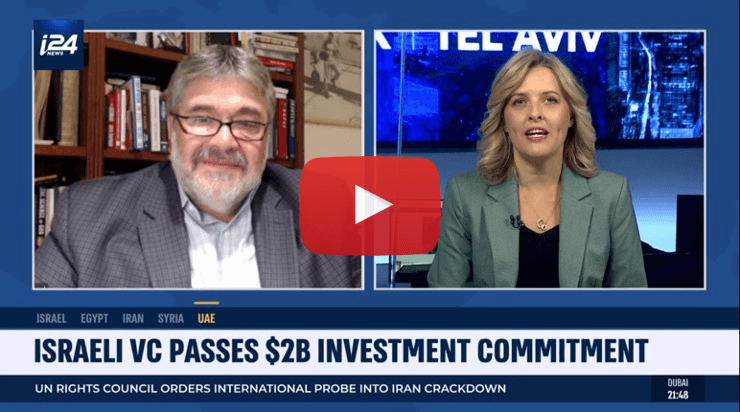 High-tech investment has fallen slightly since the staggering $25B we saw pouring into Israeli startups in 2021, but with more than $13B raised so far this year, even though the numbers are down, they are still quite amazing. Venture capital is still the engine driving the Israeli economy and we're delighted that even with this slowdown, OurCrowd has passed a landmark of $2B in investment commitments, as I told Laura Cellier on i24 News.
mBank delegation visits OurCrowd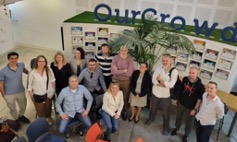 A delegation from mBank SA, one of Poland's largest lenders, visited the OurCrowd office in Jerusalem to discuss data authentication, analytics and RegTech. The group also met our portfolio companies BioCatch and Shield, to learn about their FinTech security and compliance platforms. mBank offers an array of financial services including brokerage operations, corporate management and insurance.

Top Tech News
Kessler Foundation, BrainQ launch national trial of stroke recovery device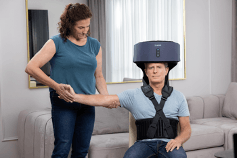 Researchers from New Jersey's Kessler Foundation are enrolling participants in a national trial of a breakthrough device for improving recovery after stroke, created by our portfolio company BrainQ. A total of 20 sites across the US will participate in the EMAGINE Stroke Recovery Trial, which pairs therapeutic exercise with brain stimulation through BrainQ's wearable technology. "Given the broad impact that stroke has on individuals, families, and caregivers, as well as health care services and our economy, the benefits of improving the outcomes for stroke rehabilitation are substantial," says Steven Kirshblum MD, Chief Medical Officer of the Kessler Foundation. Strokes affect some 800,000 people in the US every year
Ghana's Zeepay deploys ThetaRay's anti-money laundering platform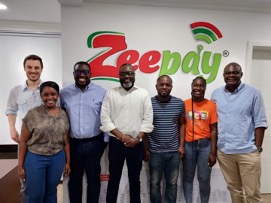 Zeepay, a fast-growing Ghanian mobile financial services company, will deploy ThetaRay's SONAR platform to help detect and stop financial crime on its network. It will use the AI-powered, SaaS anti-money laundering system to monitor transactions conducted in 20 countries across Africa. "AI technology with the ability to prevent financial crimes is essential to FinTech companies like Zeepay, and is a growing necessity," says Andrew Takyi-Appiah, Managing Director of Zeepay. "With its distinctive features and functionalities, ThetaRay's SONAR is the right choice for our business."
Lindt opens 3D virtual store created by ByondXR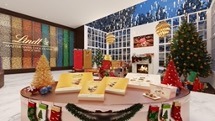 Swiss chocolatier Lindt opened a 3D virtual store in the US created by our portfolio company ByondXR. The shop features holiday-themed sweets, a luxury gift station and a chocolate fountain, as well as a laboratory where guests can see how a Master Chocolatier creates chocolates. "Here at Lindt USA, we are delighted to offer customers this cutting edge retail experience just in time for the holidays," says Patrick Diggelmann, Vice President of Retail and e-Commerce at Lindt USA. "While there is no experience quite like entering one of our beautiful Lindt retail stores in person, our virtual store is a close second. We're truly delighted to show it off."
Baxter Credit Union adopts BioCatch's anti-fraud platform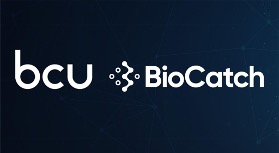 Baxter Credit Union (BCU), is adopting the anti-fraud platform created by our portfolio company BioCatch to protect its customers from identity theft and other financial crimes. BioCatch analyzes a user's physical and cognitive digital behavior to distinguish between genuine users and cybercriminals. Its behavioral biometric technology continuously monitors for risk throughout every online session, leverages machine learning to deliver a risk score, and alerts the financial institution if fraudulent behavior is detected. "This partnership with BioCatch gives us the tools we need to stop attacks in real time and ensure our members and employees can work together in a safe and secure system," says Stacy Bausch, Senior Director of the Account Protection Team at BCU, which holds some $5B in assets and serves over 300,000 members in the US and Puerto Rico.
More than 4,300 high-tech jobs worldwide
Search and filter through Portfolio Jobs to find your next challenge