No rest for the Startup Nation: The Israeli startup ecosystem has hit the ground running in 2015.  Learn the latest between the amount raised by Israeli VCs, the growing list of female entrepreneurs to watch, the Israeli companies at CES this year and more.
Start getting this weekly newsletter via email: Subscribe now
VCs in the Startup Nation raise $855M in new funds in 6 months
2015 is shaping up to be a great year for investments in Israeli startups, especially in light of the fact that in the past few months leading Israeli venture capital firms have closed new financing rounds, culminating in a total of $855 million. These funds include names such as Carmel Ventures, Magma, JVP, outgoing partners from Greylock, Glilot Capital Partners, Canaan Partners Israel, and more. The investments, intended mostly for Israeli startup entrepreneurs, were raised over the past six months. Learn more.
OurCrowd in the News
Israeli startup ZUtA Labs wins top tech prize at CES for robo printer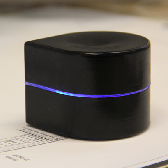 Tens of thousands of new products and technologies were on display at International CES this week in Las Vegas, but only 28 of them were chosen by veteran CES and electronics industry judges as being worthy of the show's "Best of Innovation" award. Among those 28 innovations was a portable printer made by Israeli startup ZUtA Labs, a palm-sized device that runs across a page and prints out text exactly as a printhead would do in an inkjet printer. Learn more.
10 Israeli women tech founders to watch in 2015
The Startup Nation is booming and the past year points to an acceleration of Israeli female founders' impact across the tech industry and beyond. Today, we're seeing companies led by Israeli women valued at $2.5B, with other female founders taking on new, difficult markets, and yet others becoming successful serial entrepreneurs. These women are not just breaking down barriers – they're pulverizing them. Here are breakout Israeli female entrepreneurs to keep an eye on this year: See the full list
Israeli startups impress at CES 2015

Silicon Wadi was relocated to Las Vegas this past week, as numerous Israeli startups gave CES 2015 attendees a taste of what the Startup Nation is all about. OurCrowd's David Stark highlights 10 innovative Israeli startups that caught his attention at CES 2015.
See the full list.
Startup Nation prefers IPOs to M&A

Last year may have signaled a turning point for the Startup Nation, with more companies opting to stay independent by listing their shares on a stock exchange and fewer choosing to be bought out by foreign multinationals, figuresreleased by the IVC Research Center showed. Learn more.
OurCrowd's News Nuggets


Subscribe for weekly updates about the Startup Nation to your inbox.
See this week's original newsletter here.