Top investment opportunities
Startup of the Week: Sotero, protecting all data, anywhere, all the time
Liquid Instruments raises $28.5M for disruptive electronic testing devices
New meat industry investors back $2.5M ProFuse raise
Neolithics roots out the bad apples
India's JITO Angel Network invests in BetterSeeds through OurCrowd
Canada's NEO Connect offers OC50 fund to clients
Platinum Auto Finance uses Lightico to cut loan process time by 80%
InsideTracker raises $15M for healthspan optimization tech
Shyft raises $16M Series B, appoints new CEO
Visa, Bancorp Bank and DailyPay launch on-demand pay card, app
Tattile's next-gen smart cameras to feature Hailo processors 
Scopio Labs launches first digital application for bone marrow aspirate imaging
Oriient's supermarket challenge comes to Las Vegas 
Introductions
More than 4,200 high-tech jobs

Startup of the Week
Sotero: Protecting all data, anywhere, all the time
Hybrid work practices have become an integral part of the business world since the coronavirus pandemic forced employees to stay at home. But working remotely is a headache when it comes to network security. There is a direct correlation between the rise of cloud computing and instances of data hacking and ransomware attacks. Sotero has created the first cloud-native, data security platform that protects all enterprise data regardless of location in one easy-to-manage environment. Its patented encryption algorithms and proprietary machine learning models query data in their encrypted state and identify malicious access attempts in real time. In June, the company won its first Global InfoSec Award from Cyber Defense magazine. It successfully completed five PoCs for prospects in Finserv, Telco, Pharma and SaaS verticals. Sotero's $8M extension seed round is still open to OurCrowd investors.
Liquid Instruments raises $28.5M for disruptive electronic testing devices

Liquid Instruments raised $28.5M for technology that upends test and measurement equipment in the electronics industry, TechCrunch reports. The company's proprietary software, installed in a single, programmable piece of hardware, replaces multiple testing devices, saving clients tens of thousands of dollars. Its sales are up 4X this year and it has a long list of marquee customers including NASA, Google, Qualcomm, Stanford, Duke, and the US National Institute of Standards and Technology. OurCrowd investors can still participate in this funding round for a limited time alongside co-investors Lockheed Martin Ventures, ANU Connect Ventures and Moelis Australia's Growth Capital Fund.
New meat industry investors back $2.5M ProFuse raise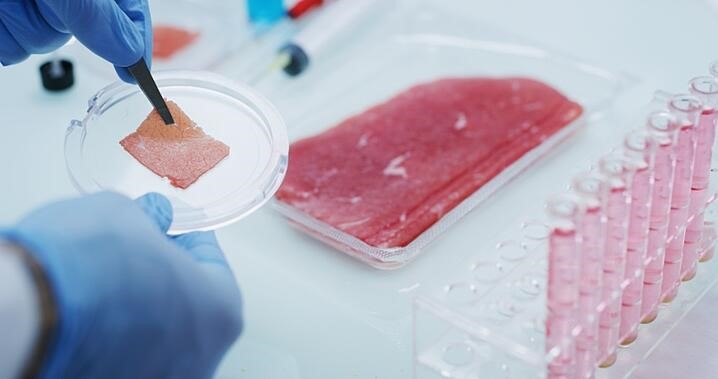 Three new investors are helping our portfolio company ProFuse realize its vision of producing cost-effective cultured meat, The Spoon reports. Green Circle led the $2.5M round joined by Siddhi Capital, a leader in cultivated meat investments, and Kayma, the investment arm of De-Levie, a meat industry specialist. ProFuse produces a supplement that supercharges cultivated meat production, making it more efficient and financially viable. OurCrowd has secured an allocation in this closed funding round, which is still open to investors for a limited time.
Neolithics roots out the bad apples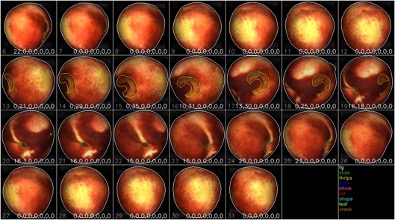 When it comes to fruits and vegetables, there's more than meets the eye. It's what farmers and stores don't see that could be the key to saving billions of dollars. The UN estimates that nearly half of the fruits and vegetables produced worldwide are wasted each year. In the US, nearly 30% of all food, worth approximately $48.3B, is thrown away annually. AgTech startup Neolithics uses hyperspectral cameras to inspect produce from every angle, Noa Shapira reports in the Times of Israel. The system then uses AI to compare each scan to a massive trove of images, determining which item meets the standards for firmness, predicted shelf life, color or other properties. This allows retailers to judge which items are closer to spoiling and should be sold first, or at a discount, and which will stay fresh longer. The company has an agreement with Israel's largest food retailer, and is in negotiations to conduct PoCs with major food giants in the US and Europe. OurCrowd is participating in Neolithics' current funding round at a 20% discount.
India's JITO Angel Network invests in BetterSeeds through OurCrowd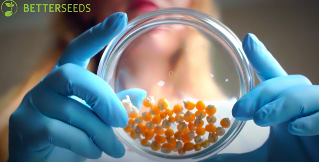 The JITO Angel Network (JAN), the only global community-based Angel network in India, has invested in BetterSeeds via the OurCrowd platform, Entrepreneur India reports. This is JAN's first AgriTech investment and its third investment in a company outside India. BetterSeeds uses the world's most advanced gene editing technology to develop seeds that will grow into superior crops that can adapt to climate change, with better nutritional values and bigger yields. "We can't be prouder to support BetterSeeds' innovative solution," says Sunil Kumar Singhvi, Vice Chairman, JITO Angel Network. "The breakthrough CRISPR technology that BetterSeeds uses to naturally edit genome systems could forever alter crop productivity, and be the answer to solving food shortages and caloric deficiency globally." BetterSeeds' $7M funding round is still available to OurCrowd investors.
Canada's NEO Connect offers OC50 fund to clients

Clients of the Canadian distribution platform NEO Connect can now invest in the OC50VII fund, OurCrowd's flagship diversified investment vehicle. The platform is used by institutional investors and brokers, and is part of NEO, a group of established FinTech companies that provide capital markets infrastructure designed for and led by the industry. "OurCrowd's OC50 campaign on NEO Connect is a convenient way to round out stock picking in private companies while managing risk," says Erik Sloane, NEO's Chief Revenue Officer.
Platinum Auto Finance uses Lightico to cut loan process time by 80%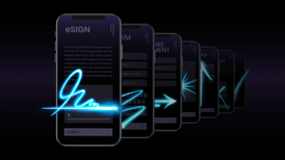 Regional US auto lender Platinum Auto Finance handles hundreds of deals a month but the company's team is bogged down in paperwork, collecting signatures, driver's licenses and other documents to process new loans – a week-long process. Platinum turned to the Digital Completion platform from Lightico to simplify its service, speed up deal processes and remain competitive. Lightico's system uses the customer's smartphone to compile everything from mobile forms to official documents, all with just a few clicks and swipes. "Since implementing Lightico's solution, Platinum's deal time has been slashed by 4 days. This allows the services team to be more efficient and resolve all customer requests immediately," says Armando Hidalgo, Director of Servicing at Platinum Auto Finance. Lightico is currently funding on the OurCrowd website.


Top Tech News
InsideTracker raises $15M for healthspan optimization tech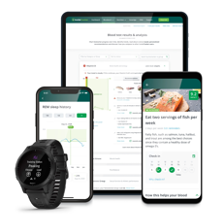 Our portfolio company InsideTracker raised $15M in Series B funding to support its personalized nutrition and healthspan optimization system. The platform analyzes the body's data from blood, DNA and fitness trackers, giving a clear picture of what is going on inside, along with a science-backed action plan for improving the user's health. "We were blown away by the robust science, exceptional team and phenomenal traction — with tens of thousands of (repeat) users actively using InsideTracker's platform," says Nadav Berger, General Partner and Co-founder at PeakBridge, which led the round
Shyft raises $16M Series B, appoints new CEO
Looking to disrupt the global moving industry, our portfolio company Shyft raised $16M in Series B funding. Both OurCrowd and Munich Re Ventures came into the round as new investors, alongside existing investors Inovia Capital and Blumberg Capital. The company's FinTech-powered marketplace provides a digital infrastructure for the entire moving industry, which reaches $86B a year in the US alone. The company has facilitated more than 300,000 moves with over 800 moving companies and 220 corporations. Shyft also named veteran go-to-market and growth leader Randal Meske as its new Chief Executive Officer.
Visa, Bancorp Bank and DailyPay launch on-demand pay card, app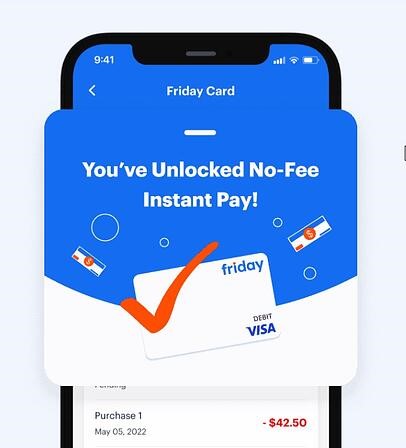 Visa, The Bancorp Bank and our portfolio company DailyPay launched Friday, a new general-purpose reloadable prepaid card and app, which unlocks instant, no-fee, on-demand pay transfers for DailyPay users. Friday gives workers access to their earned pay before payday to make in-store and online purchases, with no minimum balance requirement or maintenance fees. "With Friday, DailyPay users have more flexibility and control over their financial futures than ever before," says Kevin Coop, DailyPay's CEO.
Tattile's next-gen smart cameras to feature Hailo processors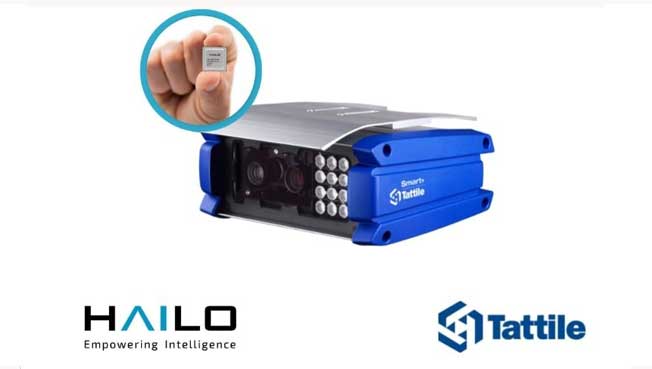 Italian automatic number plate recognition specialist Tattile will be using processors made by our portfolio company Hailo to power its next generation of high-end cameras. The SMART+ camera, designed for Intelligent Transport Systems, mobility and smart cities, will have the Hailo-8™ AI processor at its core. LPR cameras remain a popular video analytics application for smart cities as they can be easily deployed on highways, toll booths and parking lots to enable fast vehicle identification, congestion control, automatic fare collection and more. "Hailo's AI expertise, extensive collaboration from design to integration, and top-notch solutions made them the perfect partner to help power our next-gen LPR camera line," says Corrado Franchi, Tattile CEO.
Scopio Labs launches first digital application for bone marrow aspirate imaging
After providing the medical community with unparalleled resolution of blood tests, our MedTech pioneer Scopio Labs is expanding its technology to bone marrow analysis. The company launched its Full-Field Bone Marrow Aspirate Application, the first in the world that enables a complete digital workflow to scan and analyze the liquid part of a person's bone marrow after extraction. The platform also has integrated an AI-powered decision-support system into its remote analysis features, allowing medical professionals to review the aspirate from any location. 
Oriient's supermarket challenge comes to Las Vegas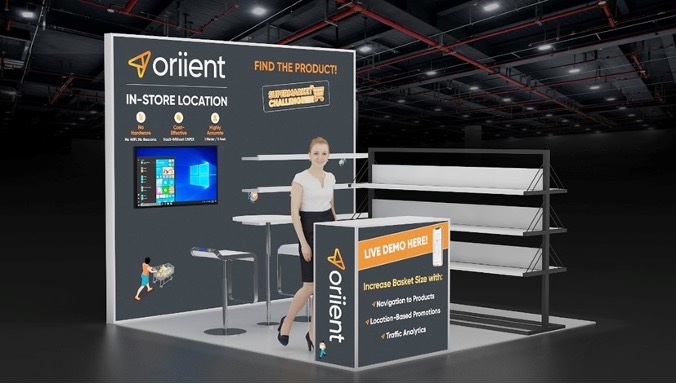 On your carts, get set, go! Our portfolio company Oriient is hosting an interactive contest and demo at Groceryshop 2022, September 19-22 in Las Vegas. The company's in-store location software service helps shoppers find items in no time. Oriient staffers will be showcasing the technology at Booth #733. Sign up here for a live demo.  
Introductions
Your portfolio gets stronger when the OurCrowd network gets involved. Visit our Introductions page to see which of our companies are looking for connections that you may be able to help with.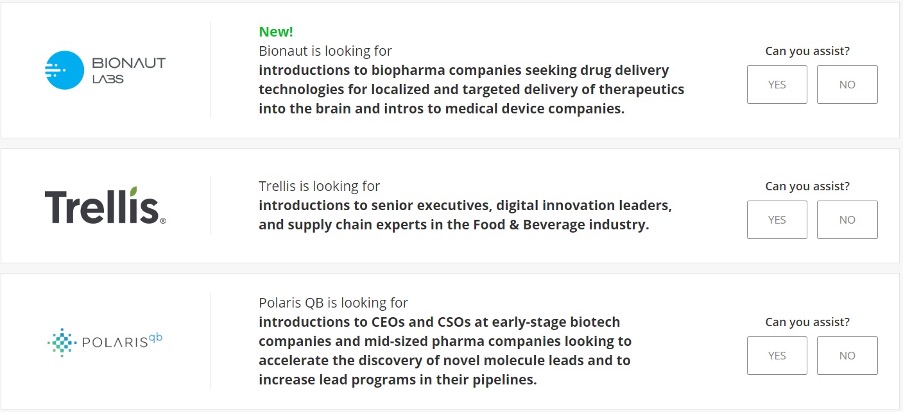 More than 4,200 High-Tech Jobs
Search and filter through Portfolio Jobs to find your next challenge