Corporate security is broken – and a $25M raise will help fix it. Ten top Israeli startups to watch this summer. The secret sauce to crowdfunding. And more this week from Startup Nation…
Start getting this weekly newsletter via email: Subscribe now
Cybereason raises $25M because corporate security is broken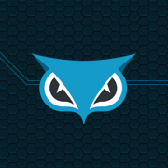 As data breaches expose millions of U.S. health records and cyber attacks threaten to cause an accidental nuclear war, security tech is more relevant than ever. Cybereason, an Israeli startup that provides real-time cyber attack detection and response tech for the enterprise, is the latest company to tap into the heightened fear around security breaches.The company has just closed a $25 million Series B funding round led by Spark Capital with participation from Lockheed Martin and CRV. Learn more.
OurCrowd & Portfolio Companies in the News
10 Israeli startups to watch this summer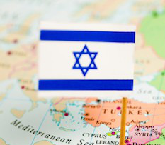 Israel continues to innovate, with the highest number of scientists and technology professionals per capita in the world making for a great ecosystem for Israeli startups. From The Bridge to Hola Open Internet, Israel is a great place to watch for the next great startup. Here, Tech.Co listed 10 Israeli startups you should watch this summer. See the full list.
Crowdfunding's hot formula: a passion for Israel and Facebook dreams
…That's what Jon Medved discovered when he founded OurCrowd, which has funneled $120 million in investments to 67 startups since 2013. That makes it one of the world's fastest-growing firms in the fledgling universe of equity crowdfunding, according to Richard Swart, a resident scholar on the subject at the University of California at Berkeley. The secret sauce has translated to success for the tech scene in Israel, which is home to more startups per capita than any other country, according to the country's Ministry of Trade and Commerce. Medved, 59, is part of OurCrowd's secret sauce: Hear from Jon.
Mother who invented harness to allow disabled kids to walk tells of international success
Mother's Day is a good time to reflect on the amazing lengths some moms go to to ensure the well being of their children. One such "supermom" is Debby Elnatan, a former Israeli stay-at-home mom who became a press sensation when she invented the "Upsee", a harness that allowed her young disabled son, and other handicapped children around the world, to walk in tandem with their parents. Meet Debby.
Head of Microsoft's accelerators on the 'Scale-up Nation' and his pick of 5 hot Israeli startups
Software giant Microsoft held ThinkNext in Tel Aviv last week. This year, 35 startups presented their innovations to delegations from global companies. Microsoft too is looking for novel technologies to either acquire, incorporate in its own products, or simply invest in. In an interview, Tzahi 'Zack' Weisfeld, head of Microsoft Ventures Accelerators, discusses why Israel is now turning from Startup Nation to Scaleup Nation. Hear more from Tzahi.
OurCrowd's News Nuggets


Subscribe for weekly updates about the Startup Nation to your inbox.
See this week's original newsletter here.
[xyz-ihs snippet="HowToInvestInIsraelCTA"]