Did you watch it live? Last week's OurCrowd Pandemic Innovation Conference brought together thousands of top investors, entrepreneurs, VCs, corporate executives, and government officials from over 90 countries to hear from experts and discuss how pandemic innovation will guide us to a better future. Watch what you missed from industry leaders presenting healthcare and investment insights, as well as recorded breakouts with startup CEOs and topic experts.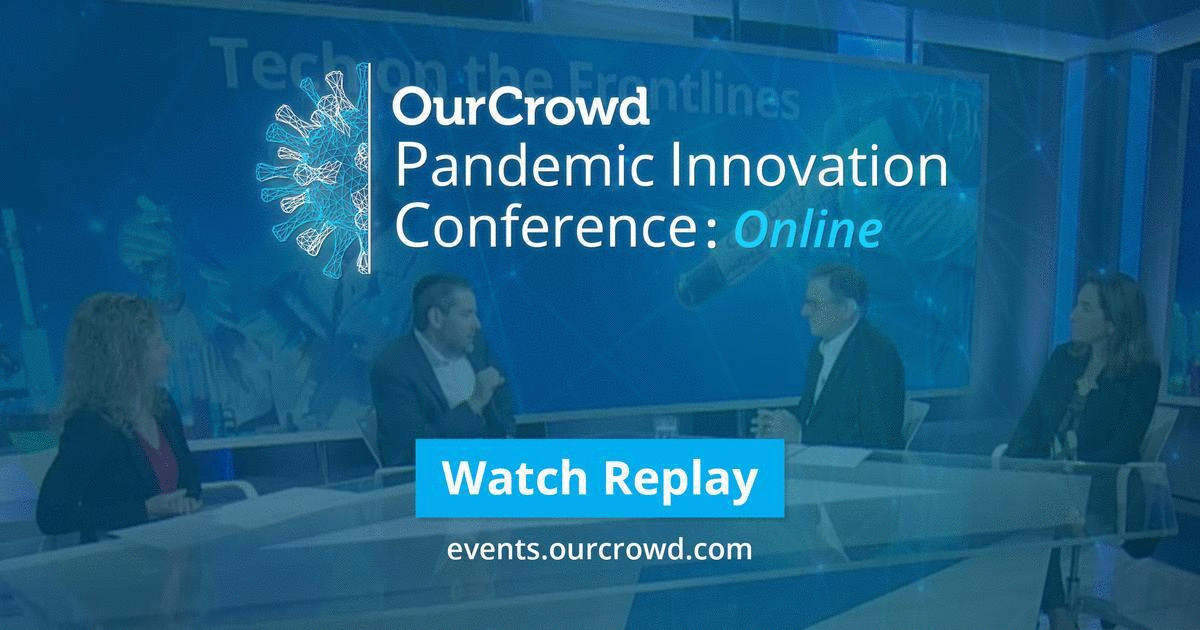 What comes next? At the conference we discussed the top 10 tech trends affecting society in light of the pandemic. See our predictions for what the future brings, and read further coverage on the trends in Forbes and ISRAEL21c. Read more about pandemic investment and conference takeaways in NoCamels' coverage of the event. 
On a similar note, I believe that tech startups are battling today's biggest global challenges – and behind many of the world's leading companies are their investors, supporting their leadership and innovation on the frontlines. Subscribe here to my new LinkedIn newsletter, "Investors on the Frontlines", and catch up on the first article: Investing in the New Normal.

Top Tech News
Microsoft confirms the acquisition of our portfolio company CyberX, an Israeli startup focused on detecting, stopping and predicting security breaches on internet of things networks and networks of large industrial organizations. Congratulations!
I recently shared with Haaretz: "Digital ground taken is never surrendered… We're not going back to a pre-Zoom world." Israel's OurCrowd CEO Betting That Coronavirus Will Make Tech Stronger.
Dr. Paul Rothman, Dean of School of Medicine and CEO of Hopkins Medicine: 30% of doctor visits will shift to telehealth.
These startups will make your air travel healthier and safer – featuring 5 OurCrowd portfolio companies.
data.world on how data is playing a major role in the fight against COVID-19: Creating Planet Data To Fight COVID-19 And Future Healthcare Emergencies.
5 Israeli-founded companies ranked in CNBC's list of 50 Disruptor tech firms, including Lemonade.
World Economic Forum names six Israeli start-ups as tech pioneers. Congrats to Morphisec and the others for making this prestigious list, bringing additional recognition to the Startup Nation.
There's No Cure for COVID-19 Loneliness, but Robots Can Help – featuring Intuition Robotics.
What We're Reading…
Learn more about startups on the frontlines, with further reading material. Our latest Innovation Insider has been just been published: The Dawn of a New World, covering startups fighting COVID-19. Plus, two more books I recommend: check out impact investing leader Sir Ronald Cohen's new book: Impact, and Tikkun Olam: Israel vs COVID-19, which is a deep dive into how Israel is playing a large role in taking on the pandemic.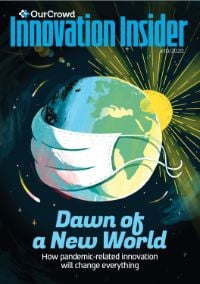 Innovation Insider:
Dawn of a New World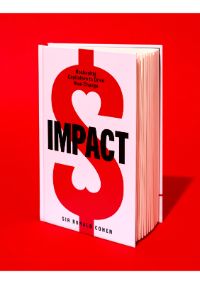 Impact
By Sir Ronald Cohen
Tikkun Olam: Israel vs COVID-19 
By Jodie Cohen
Looking to connect
Despite the coronavirus pandemic, there are open positions at our global portfolio companies. See some opportunities below:

Search and filter through OurTalent to find your next challenge.
---