Startup of the Week: GoDaddy bets on Tailor Brands

Wall Street Journal: Gallium nitride is "the future"

The Startup Nation's startup government

Entangled Networks: Quantum computing for all?

BlueGreen named Breakthrough Technology Company of the Year

DouxMatok's low-sugar sugar's sweet spot on Netflix's 'Explained'

Sweetch raises $20M for app that helps boost health outcomes

Superpedestrian acquires Navmatic to enhance e-scooter safety

Microsoft picks MagniLearn for education initiative

DarioHealth chosen for remote patient monitoring in Alabama

Edgybees brings video imagery to 911 call centers

Introductions

More than 2,700 high-tech jobs worldwide
Startup of the Week:
GoDaddy bets on Tailor Brands. Meet the CEO.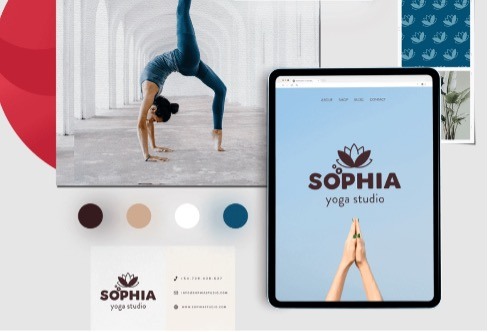 Join us on Sunday to meet the CEO of Tailor Brands, a fast-growing startup backed by GoDaddy and other top-drawer investors, as noted in TechCrunch. New businesses need to establish an online presence quickly and efficiently, with clear branding and an engaging website. Tailor Brands is tailor-made for these small new companies, with automated tools that help turn an idea into a fully functioning business ready for the first customer. "GoDaddy is empowering everyday entrepreneurs around the world by providing all of the help and tools to succeed online," says Andrew Morbitzer, vice president of corporate development at GoDaddy. "We are excited to invest in Tailor Brands — and its team — as we believe in their vision. Their platform truly helps entrepreneurs start their business quickly and easily with AI-powered logo design and branding services." The world's first AI-powered logo design and branding platform, Tailor Brands makes it simple to create a unique online brand identity with no design experience and get up and running in minutes. The company has already enabled more than 28 million people in over 120 countries to kick start and scale their businesses online. The company is currently adding 8 million new users each year and its ARR is growing at an impressive 105% CAGR over three years, on track to reach $24M by the end of 2021 and projected to reach $50M in 2022. The total addressable market of small startup businesses is estimated at nearly $125B. The company is raising a $50M Series C at a $150M pre-money valuation. The round is led by strategic investor GoDaddy with participation from OurCrowd and existing investors Pitango Growth, Mangrove Capital Partners, Armat Group, Disruptive VC, and serial entrepreneur Richard Rosenblatt. We're hosting a webinar/conference call on Sunday, July 25th, at 7PM Israel/ 12PM New York/ 9AM San Francisco for investors to meet CEO and Co-founder Yali Saar and learn more (if you cannot attend, register and we will send you the video).
Wall Street Journal: Gallium nitride is "the future"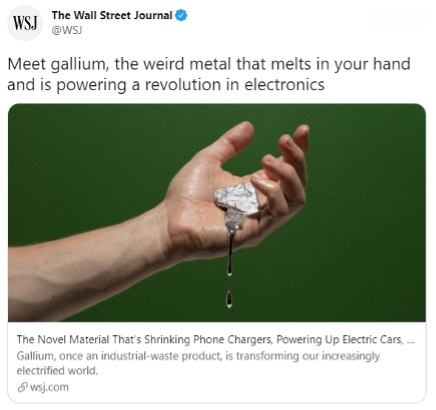 The Wall Street Journal this week hailed gallium nitride as a "miracle material" that is "taking over in many of the places that silicon once reigned supreme." This is why we are backing VisIC, a world leader in commercializing high-performance power transistors made from this versatile substance. Gallium nitride, according to the Journal, is "shrinking phone chargers, powering up electric cars, and making 5G possible," thereby "transforming our increasingly electrified world." A global Top-5 carmaker has chosen VisIC for its new electric vehicles; it has a PoC with one of the world's leading electric car companies; and the innovation of arm of Continental AG, one of the world's leading manufacturers of vehicle parts, has chosen to base its electric vehicle output on gallium nitride technology. Learn more about VisIC, the future of electric cars.
The Startup Nation's startup government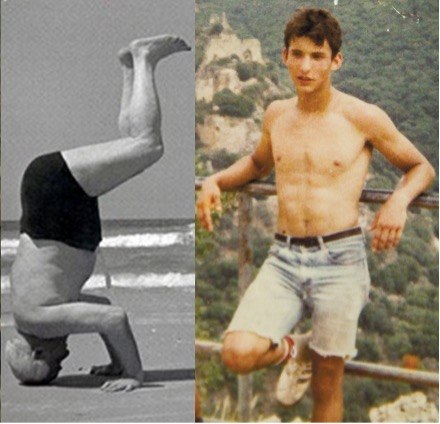 With the formation of Israel's new government, we are witnessing the coming of age of Israel's entrepreneurial class as its members assume the leadership of the country. Prime Minister Naftali Bennett, President Yitzhak Herzog and many other prominent Israeli politicians including Nir Barkat, Ehud Barak and Izhar Shay have experience as entrepreneurs or investors in high tech. This tech takeover of Israel's government is a signal to the rest of the country's entrepreneurial community to step up and lead. Tech has long been the engine of Israel's economy, now it must become driver and navigator. In 1932, David Ben-Gurion (above, opposite a young Bennett) exhorted the laborers of the Zionist movement to seize the leadership of the future Jewish State and transform themselves "From Class to Nation." The time has come for today's entrepreneurs to step up and transform themselves "From Ecosystem to Nation." Read more in my latest 'Investors on the Frontlines' column.
Entangled Networks: Quantum computing for all?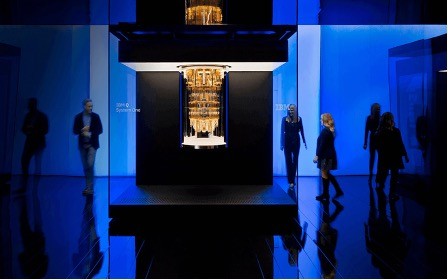 In theory, a quantum computer could reduce the time for complex calculations from years to "seconds," according to Google CEO Sundar Pichai. But the large quantum machines that could solve complicated problems, develop new materials and transmit hacker-proof data, are too fragile to build. They require very cold temperatures and an isolated, noiseless environment to function. "Each component you add starts making noise, interfering with other components," Aharon Brodutch, CEO of OurCrowd portfolio company Entangled Networks, tells Sara Toth Stub in The Times of Israel. "It's incredibly hard to grow and grow and keep the noise down. This is what is basically preventing quantum computers from becoming huge in the very near future. How do you take these fancy science toy projects and scale them up to the point that they can solve problems that are basically unimaginable for classical computers? You have to go above being a science toy, and this is the solution we are providing."
BlueGreen named Breakthrough Technology Company of the Year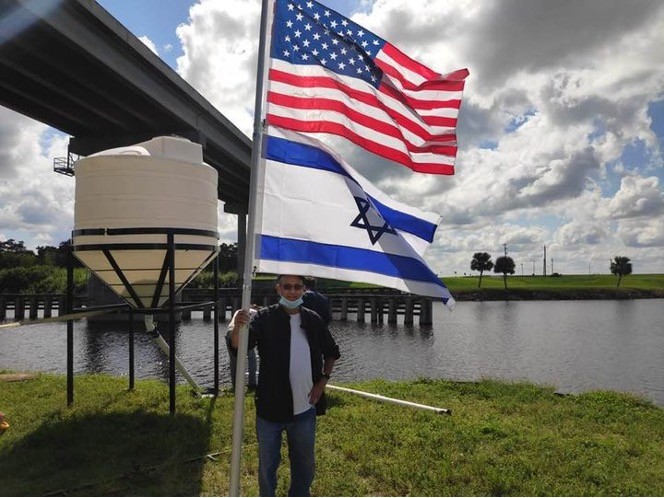 OurCrowd portfolio company BlueGreen Water Technologies was named Breakthrough Technology Company of the Year in the annual Global Water Awards sponsored by DuPont. In the past year, BlueGreen has attracted explosive international interest in its innovative solutions to the global epidemic of toxic cyanobacteria, undertaking major projects for cleaning extensive water bodies in China, South Africa and the USA. "BlueGreen's solution presents a huge leap forward from the traditional practice of using massive volumes of chemicals to manage cyanobacteria," says the Award citation. "Its floating, time-releasing products are naturally propelled by winds and currents, selectively eliminating toxic algae while rehabilitating the aquatic ecosystem, and the company further employs its satellite-based capabilities to detect and analyze bloom outbreaks in near real-time all over the world."
Top Tech News
DouxMatok's low-sugar sugar's sweet spot on Netflix's 'Explained'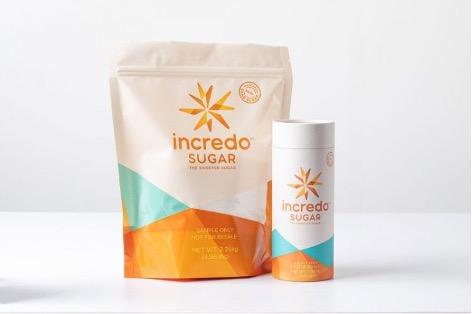 Incredo Sugar, the sweetener from OurCrowd foodtech startup DouxMatok, had its close-up moment in the opening episode of Season 3 of Vox's Explained on Netflix, Israel Hayom reports. "More than ever, overconsumption of sugar is a huge problem, in Israel and the world," says Eran Baniel, founding partner of DouxMatok.
Sweetch raises $20M for app that helps boost health outcomes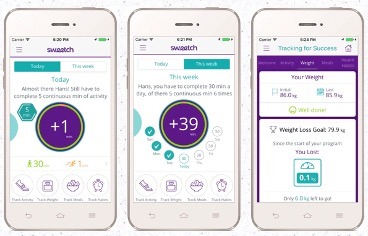 Sweetch raised $20M in a Series A round led by Entreé Capital with participation from Noaber, Kortex Ventures, Insurtech VC, Fin TLV Ventures and existing investors Philips, OurCrowd and Qure Ventures, TechCrunch reports. Sweetch's app improves users' engagement with their own health and fitness plans, using AI to analyze "lifeprint" data picked up through a smartphone and delivering messages to when they are more likely to elicit a response and in a "tone" that encourages compliance. In that regard, a trial at the Johns Hopkins Clinical Research Network involving 55 adults with prediabetes over the course of three months showed that 47 of the participants finished the trial, and on average, they increased their physical activity by an average of 2.8 MET-hours (they may have actually exercised for shorter periods, but their intensity was the equivalent of 2.8 hours of work), and lost about 1.6 kilograms.
Superpedestrian acquires Navmatic to enhance e-scooter safety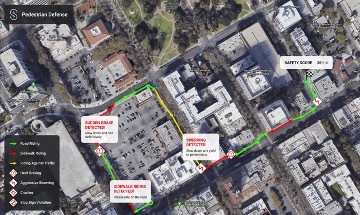 OurCrowd electric scooter operator Superpedestrian has acquired Navmatic, a startup that helps micromobility operators locate vehicles and correct their movements in real time, TechCrunch reports. Applying Navmatic's Super Fusion technology, Superpdedestrian launched Pedestrian Defense, which can detect unsafe riding behaviors — like riding the wrong way down a one-way street, aggressively swerving, sidewalk riding or repeated hard braking — and either notify the rider or correct the rider's behavior in real time by slowing or stopping the scooter. Riders receive a safety rating at the end of the ride that is used to deliver customized safety training, to incentivize good behavior via discounts or to blacklist chronically unsafe riders.
Microsoft picks MagniLearn for education initiative
MagniLearn, an EdTech company incubated at OurCrowd's Labs 0/2 and founded by artificial intelligence researchers from the Hebrew University of Jerusalem, has been selected by Microsoft Israel in its AI for Good Acceleration Program as the most promising startup in the field, Israel Hayom reports. MagniLearn has concluded deals with public and private school networks in Israel, Korea and Japan. It uses algorithms for smart learning, focusing on teaching English as a foreign language in schools. It can teach any subject that is verbal and topic-based. "We were impressed by MagniLearn's use of AI and Natural Language Processing to personalize lessons for students according to their personal level and needs. That's one more example of how AI can change the world for the better," says Raz Bachar, Israel & Global Industry Lead at Microsoft for Startups.

DarioHealth chosen for remote patient monitoring in Alabama
OurCrowd Qure HealthTech company DarioHealth was selected as a digital health provider by Alabama Regional Medical Services to provide remote patient monitoring, Seeking Alpha reports. The Alabama health service is using Dario's Remote Patient monitoring to improve the management of hypertension across a diverse patient population, including large numbers of underserved and uninsured patients.
Edgybees brings video imagery to 911 call centers
Public safety technology company Carbyne announced its integration with OurCrowd portfolio company Edgybees, a provider of high-precision, geo-registration software for aerial video that improves response time, accuracy, and communications for first responders during emergencies. The partnership brings video imagery to 911 call centers, public safety decision makers, and first responders in real-time through drone footage, enabling them to assess situations and efficiently respond based on precise video of the area in crisis. "Technological advancements in emergency response, such as the incorporation of real-time video or even drone capabilities, are streamlining mission-critical operations like never before. Carbyne is eager to partner with Edgybees to elevate our platform's accuracy, improve life-saving measures, and achieve unprecedented location precision in the face of danger or disaster," says Erez Tsur, President and COO of Carbyne.
Introductions
Your portfolio gets stronger when the OurCrowd network gets involved. Visit our Introductions page to see which of our companies are looking for connections that you may be able to help with.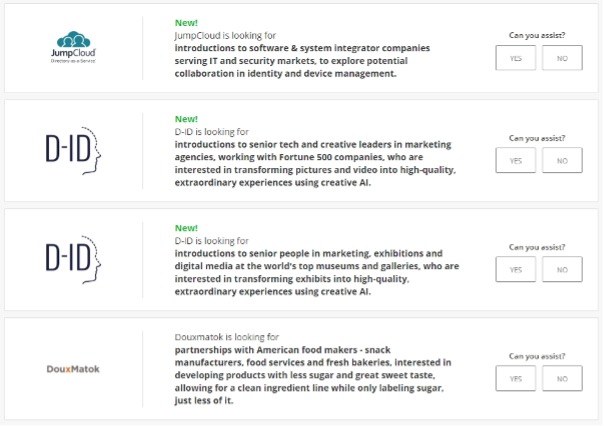 More than 1,200 High-Tech Jobs
Read the OurCrowd High-Tech Jobs Index Q1 2021 here.
Despite the coronavirus pandemic, there are hundreds of open positions at our global portfolio companies. See some opportunities below:
Search and filter through Portfolio Jobs to find your next challenge.