Top investment opportunities
Startup of the Week: Treedom cuts carbon emissions
A chance to talk to legendary investor Bill Gross
Who will step up when the chips are down?
Israeli technology on the world stage
HoneyBook: Small businesses fuel Israel's newest unicorn
NeuReality sets out to revolutionize data centers
Locusview: Digital construction management platform raises $64M
Nexa3D and BASF make fast 3D printing even faster
BrainQ wins XTC regional final
BlueNalu brings cell-based seafood to Asian market
YuLife offers both parents paid miscarriage leave
Introductions
1,100 high-tech job vacancies
Startup of the Week:
Treedom: Cutting carbon emissions worldwide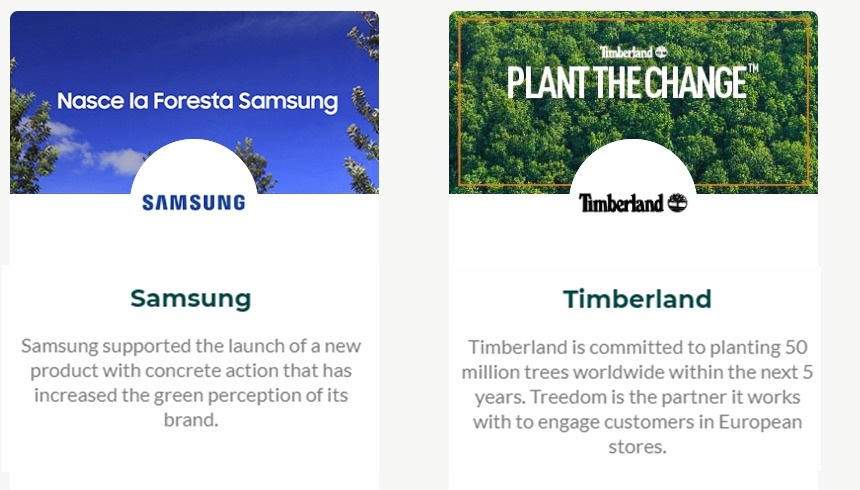 Coca-Cola, Toyota, Paypal, BNP, eBay, Gucci, Samsung, Dell, Swatch, H&M, Microsoft, Colgate and McDonald's are just some of the 5,000 enterprises signed up to Treedom, the world's largest tree-planting community. Treedom, based in Italy, enables consumers and corporations to plant trees and track their environmental impact with the click of a button. Users can virtually interact with the tree they plant via Treedom's app, following its journey through pictures and updates. By planting trees, Treedom contributes to CO2 absorption, promotes biodiversity, reduces soil erosion and combats desertification. Treedom has already planted 1.8M trees with the click of a button and aims for 10M trees worldwide by 2023, reducing carbon emissions by 10M tons. The company works with 5,000 enterprise clients to build forests and help companies reach corporate social responsibility goals. By financing small agroforestry projects, Treedom provides income opportunities for local farming communities in 17 countries. The company enjoys first-mover advantage with a huge global community of 100,000 farmers in 17 countries and 700,000 B2C customers in 157 countries. The company's revenues are growing fast. Join OurCrowd as we invest in a $14M B round led by Banca Generali, a branch of Assicurazioni Generali, the world's fourth-largest insurance company.
Join me and a legendary startup investor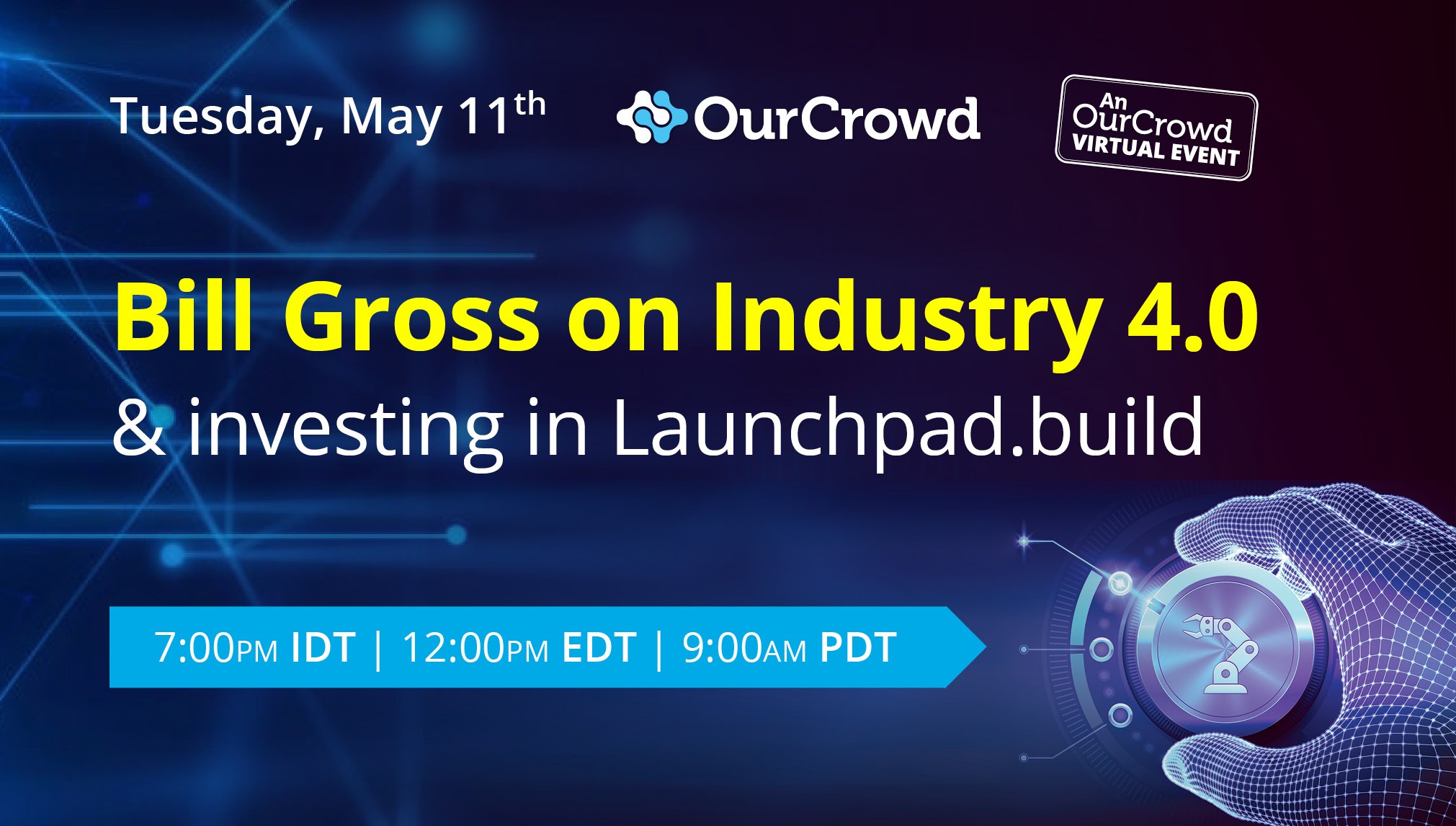 "Manufacturing is poised for a revolution with AI," says legendary investor Bill Gross explaining his enthusiastic backing for the joint Idealab-OurCrowd portfolio company Launchpad. Join us on Tuesday, May 11 when I will be hosting Bill Gross for a live online discussion with OurCrowd investors to discuss his career and his hopes for the company. "Launchpad has built an automated manufacturing process that learns and gets smarter over time," says Gross, whose Idealab incubator has produced more than 150 successful startups. "This breakthrough allows automation to be deployed at a more nimble scale, and will completely disrupt high-speed time-to-market manufacturing forever.
Who will step up when the chips are down?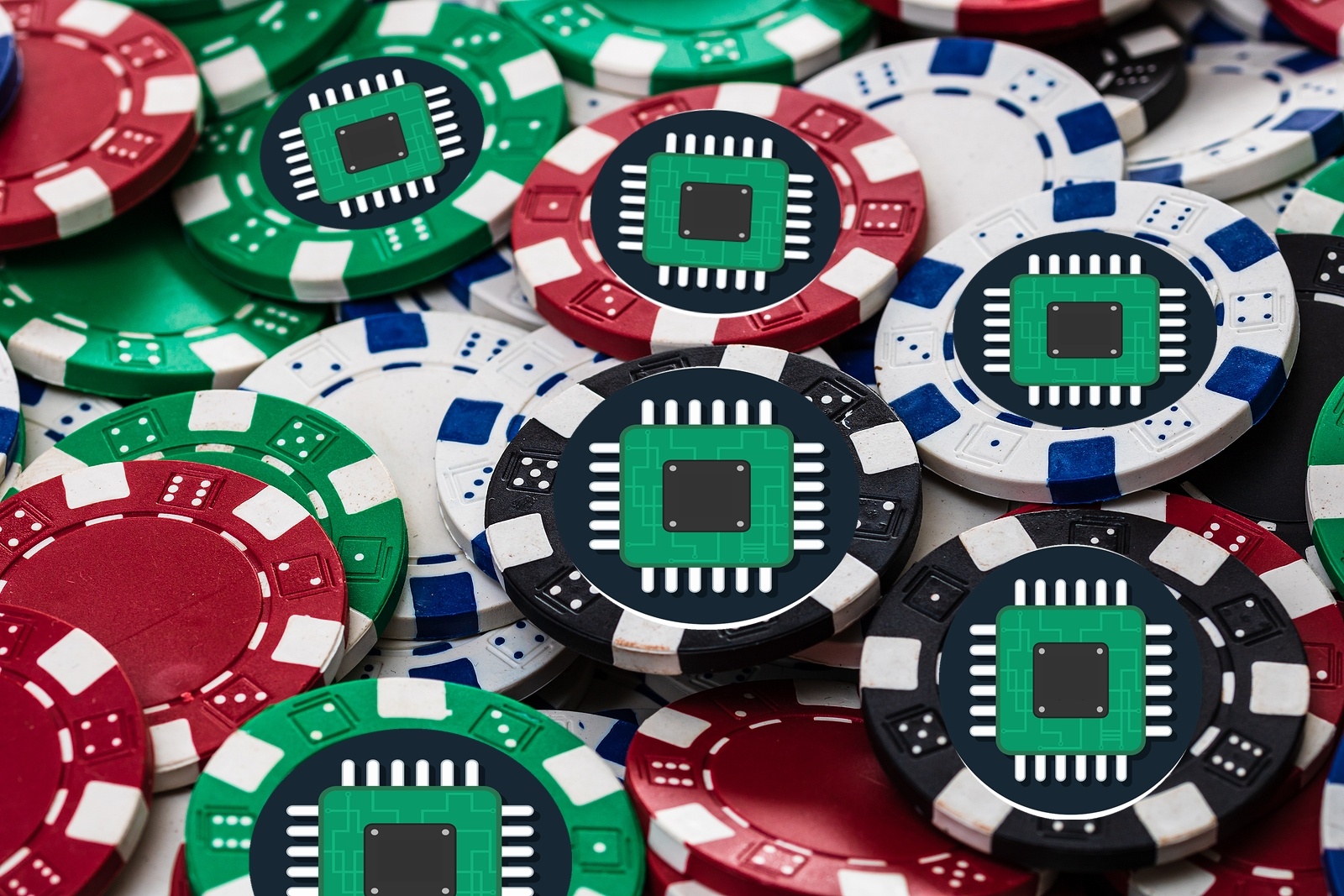 The semiconductor revolution promised a future where products were smarter, but smart goods from automobiles to toasters have been hit by a worldwide shortage of silicon chips. Pandemic disruption and US-China tensions have brought entire industries to their knees. The fabless semiconductor producers suddenly seem slightly less fab. And which tiny country is emerging to lead us out of this crisis? Read more in my new Investors on the Frontlines column.
Israeli technology on the world stage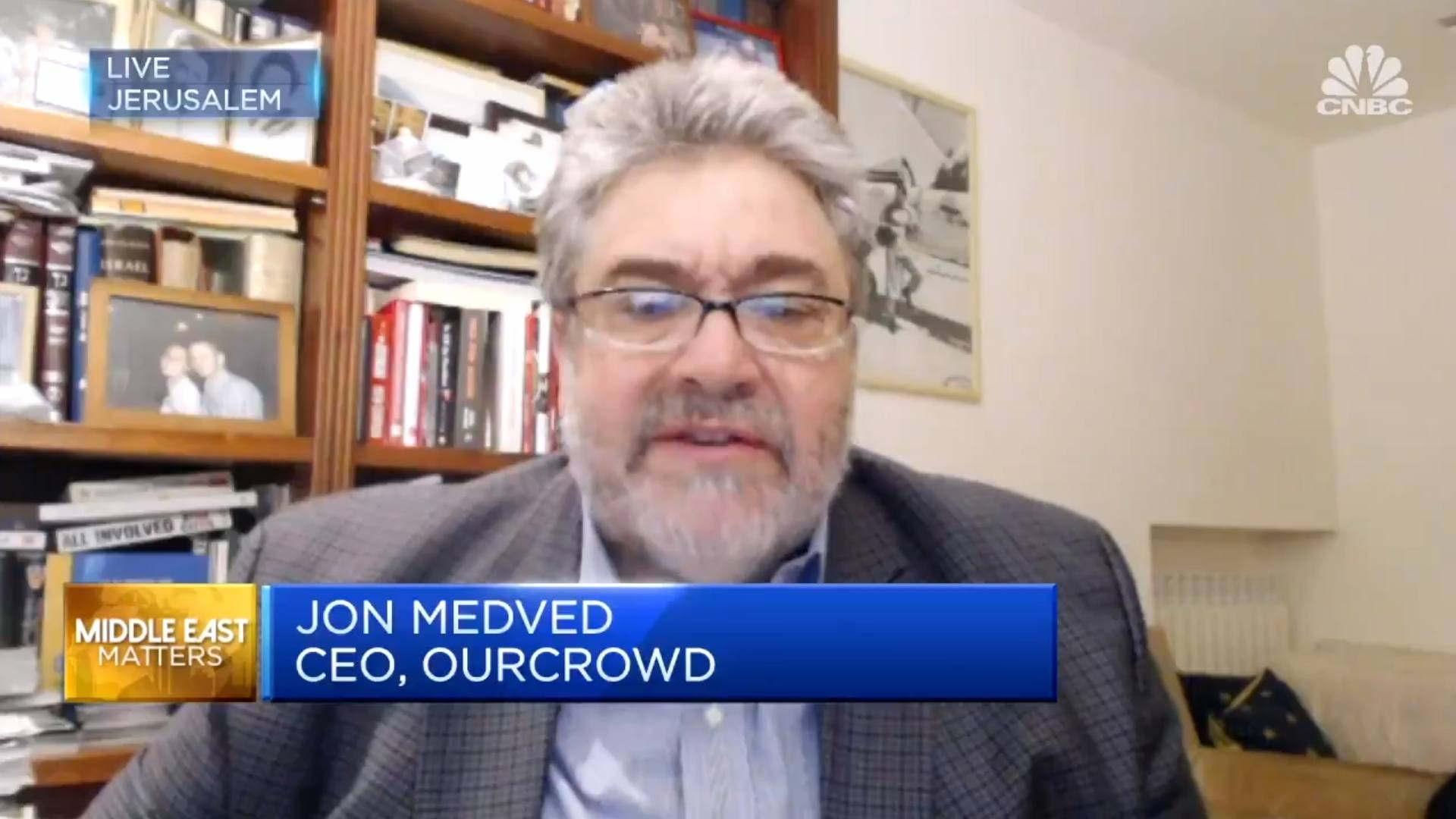 The booming Israeli tech investment scene and the economy in general seem to be impervious to the country's political deadlock, with four general elections in the past two years. Israel's tech ecosystem is heading for 100% yearly growth in 2021 – something unprecedented anywhere. Our technology is now being recognized as leading the world in several critical areas, as I told Hadley Gamble on CNBC.
Top Tech News
HoneyBook: Small businesses fuel Israel's newest unicorn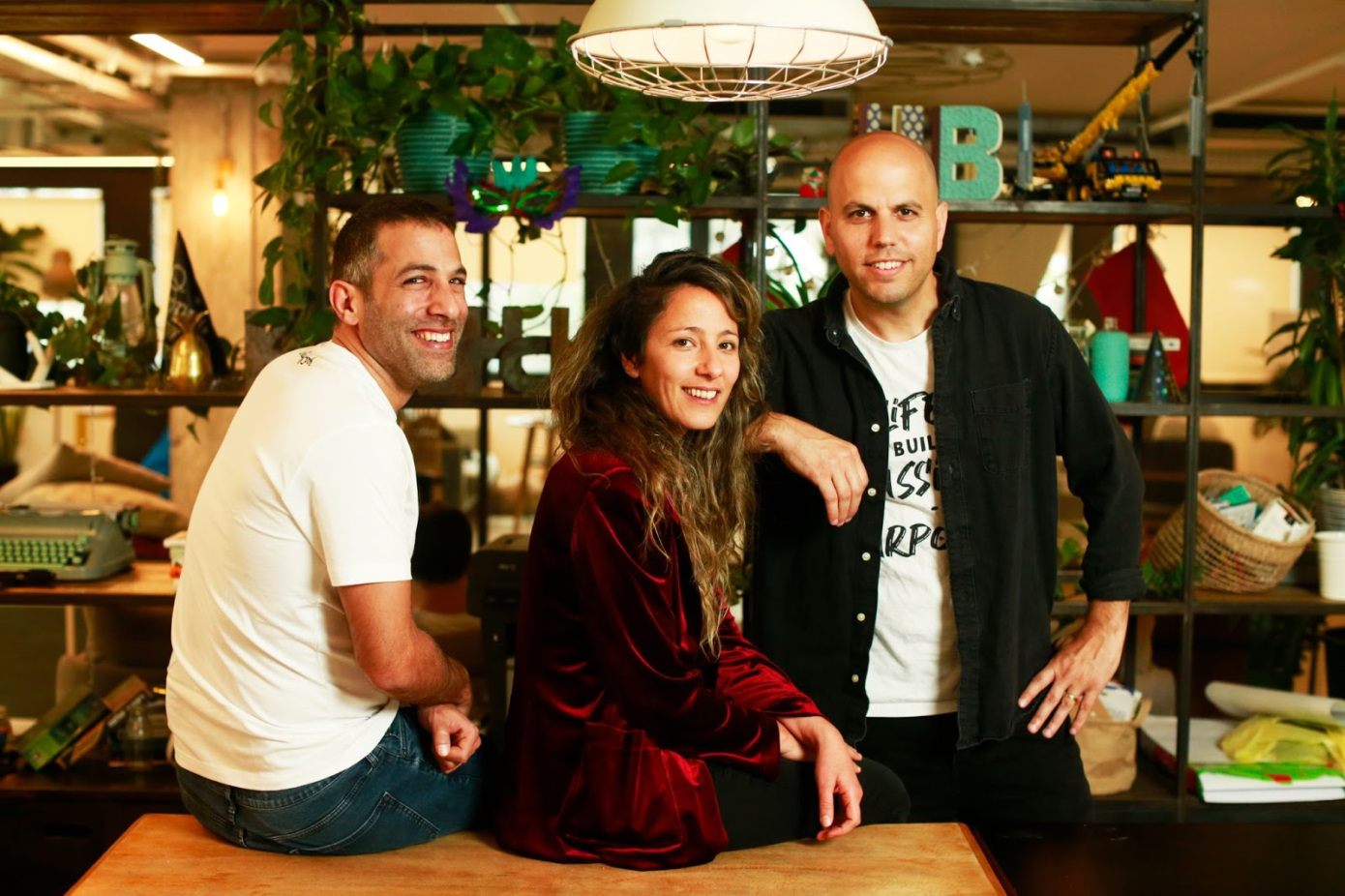 HoneyBook, OurCrowd portfolio company that helps freelancers and small businesses manage their finances, became the newest Israeli unicorn, raising a Series D round of $155M led by Durable Capital Partners LP that takes the company's valuation to more than $1B. "The Series D is a big jump from the $28 million that HoneyBook raised in March 2019," TechCrunch reports. New HoneyBook subscribers more than doubled over the past year, and members booked more than $1B on the platform in the past nine months as corporate layoffs driven by the COVID-19 pandemic led to a surge in people launching their own businesses. "The health crisis has triggered small businesses to quickly adopt online tools to support growth, helping HoneyBook triple its annual recurring revenue," Reuters reports.
NeuReality sets out to revolutionize data centers
"You may never have heard of NeuReality before, but it seems likely you'll be hearing more about it after today," ZDNet reports. The OurCrowd portfolio company develops high-performance AI compute platforms for cloud data centers. Its new NR1-P AI-centric inference platform could change the way data centers process vast and growing amounts of information. "NeuReality has redefined today's outdated AI system architecture by developing an AI-centric inference platform based on a new type of System-on-Chip (SoC)," AiThority reports, adding that it could deliver a "15X improvement in performance per dollar."
Locusview: Digital construction management platform raises $64M
OurCrowd portfolio company LocusView raised $64M in a Series A round led by Israel Growth Partners. Locusview's digital construction management platform helps energy, telecom, and water industries to manage infrastructure capital projects from planning to revenue. Headquartered in Tel Aviv and Chicago, the company has 120 employees in 5 offices worldwide, with plans to double its staff by year-end, Globes reports. "Digital transformation impacts nearly every business sector, from banking to insurance, retail to real estate, medicine to pharmaceuticals, and more. In the utility sector, mass adoption of digital transformation has been slow. However, the need to transform manual, inefficient processes with digital solutions is beginning to rise," CEO Shahar Levi writes for Nasdaq, urging utilities to adopt a digital construction management solution.
Nexa3D and BASF make fast 3D printing even faster
Nexa3D, an OurCrowd portfolio company that is transforming the world of 3D printing, launched three new photopolymer materials for its ultra-fast NXE 400 stereolithography 3D printing platform in collaboration with BASF. The companies believe the new materials will enable users of the NXE 400 system to rapidly design parts like housings, enclosures, packaging products and footwear components with greater performance and functionality. "Thanks to the new BASF materials and Nexa3D's open materials platform, fast just got faster," Nexa3D COO Kevin McAlea tells TCT Magazine.
BrainQ wins XTC regional final
OurCrowd urCrowd portfolio company BrainQ, which uses frequency-tuned low-intensity electromagnetic fields to provide therapy for stroke victims with remarkable success, won the Israel regional final of the XTC global startup competition sponsored by Samsung and hosted online by OurCrowd. Other winners were Testmaster, a digital private tutor, and future energy company Apollo Power.
BlueNalu brings cell-based seafood to Asian market
Cell-based seafood startup BlueNalu, an OurCrowd portfolio company, inked an agreement with seafood giant Thai Union and Japanese industrial conglomerate Mitsubishi that will help the company expand into the Asian market. The companies will collaborate on market development strategies, IntraFish reports. BlueNalu has attracted a string of high-profile investors in the past two years, including Nutreco, owner of aquaculture feed giant Skretting; Sumitomo, a $50 billion Japanese trading company, Korean food company Pulmuone and KBW Ventures, controlled by Saudi prince Khaled bin Alwaleed bin Talal.
YuLife offers both parents paid miscarriage leave
Digital insurer YuLife, an OurCrowd portfolio company, introduced five days paid miscarriage leave for both parents, adding to its paid maternal leave and other benefits. "This is a serious issue and needs to be treated as such. Further, by offering this leave the stigma around this type of loss would be lessened, enabling employees to feel better supported, obtain the correct support, and overall advance our society," Dr. Melanie Peacock, associate professor of HR at Mount Royal University in Alberta, Canada, tells Human Resources Director.
Introductions
Your portfolio gets stronger when the OurCrowd network gets involved. Visit our Introductions page to see which of our companies are looking for connections that you may be able to help with.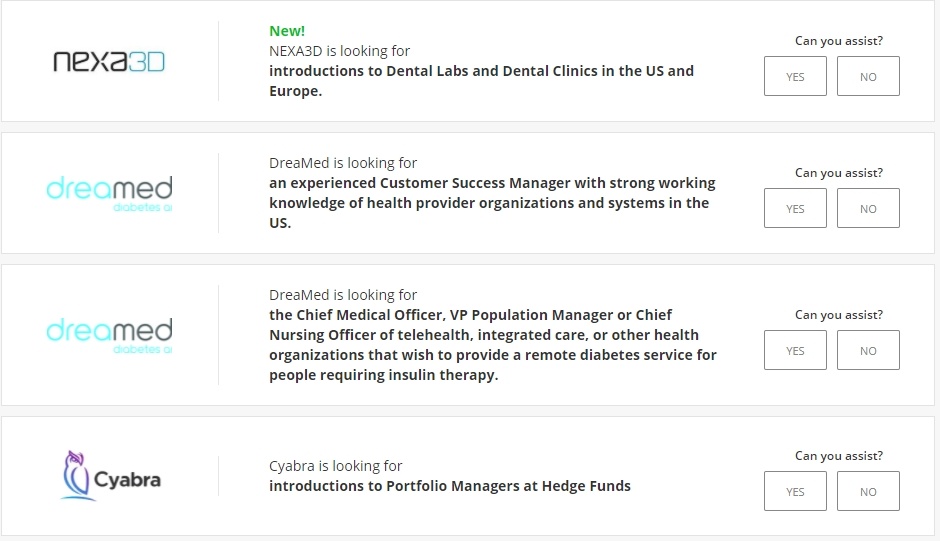 1,100 High-Tech Jobs
Read the OurCrowd Quarterly Jobs Index here.
Despite the coronavirus pandemic, there are hundreds of open positions at our global portfolio companies. See some opportunities below:

Search and filter through Portfolio Jobs to find your next challenge.