FDA greenlights Memic's breakthrough robotic surgery

Elon Musk's genius is battery powered

Webinar, Mar. 10: Making families affordable

D-ID drives MyHeritage deep nostalgia animation

Rewire banks $20M, led by OurCrowd

Consumer Physics' SCiO lets you wake up and taste the coffee

Medisafe raises $30M for AI that helps people take medication

Arcadia guides companies on homeworking energy costs

Volvo unit teams with Israel's Foretellix on autonomous safety

Tmura: Startup options help those in need

Introductions

1,000 high-tech jobs
FDA greenlights Memic's breakthrough robotic surgery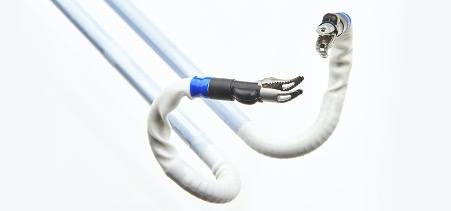 The FDA has granted De Novo Marketing Authorization for the breakthrough Hominis robotic surgery system developed by Memic – a notable first. The patented technology allows the surgeon to control tiny, human-like robotic arms that enables procedures currently considered unfeasible, and reduces scarring. "This FDA authorization represents a significant advance in the world of robot-assisted surgery and fulfills an unmet need in the world of robotic gynecological surgery," said Professor Jan Baekelandt, MD, PhD, a gynecologist at Imelda Hospital in Bonheiden, Belgium, who performed the first hysterectomy using the Hominis system. "Research shows vaginal hysterectomy provides optimal clinical benefits to patients including reduced pain, recovery time and rates of infection. Hominis is the only robot specifically developed for transvaginal surgery and is therefore small and flexible enough to perform surgery through a small incision." Memic's strong management team is led by Chairman Maurice R. Ferré MD, who founded Mako Surgical, a surgical robotics company that was sold for $1.65B.
Elon Musk's genius is battery powered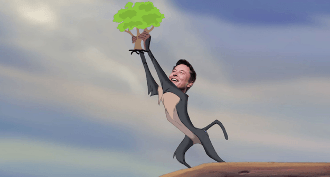 In 2004, PayPal co-founder Elon Musk took what appeared to be a huge and perhaps reckless gamble. Departing from the seamless technology of the booming online payments business, Musk sank $30 million of his newly-minted internet fortune into a year-old startup that dreamed of transforming a century-old global industry mired in heavy industrial plants, expensive freight and complex global supply chains. Musk's startup, of course, was Tesla, and the dream was an all-electric car. Today, the electric car is a mass-market reality and Musk's gamble has sent him powering past Gates and Bezos straight to the Forbes top slot – at least for a while. Musk's winning bet was not on automobiles, but on energy. The heart of Tesla is not mobility or cars, it is power and battery storage. In 2004, Musk was way ahead of the curve in foreseeing the transformation of energy from fossil fuels to renewables. Today, the signs are everywhere. Read more in my regular 'Investors on the Frontlines' column here.
Webinar, Mar. 10: Making families affordable

A key pandemic-driven trend is the acceleration of the fertility tech sector, including egg freezing and IVF, with a market predicted to be worth $37+ billion in less than 10 years. Hear from:
Claire Tomkins

, PhD, founder and CEO of Future Family, startup veteran who was formerly an Investment Bank advisor and director of Richard Branson's Carbon War Room accelerator, who will speak on the category potential and her startup's disruptive solution

Angeline N. Beltsos, Chief Medical Officer and CEO, Vios Fertility Institute, on the challenges and progress represented by fertility issues
Ashley Gillen Binder, Future Family client, on her life-changing experience with the company
Future Family is the first company to bring together financing, technology, and concierge care in an easy-to-use online platform. With established revenues and growth, Future Family is a leading example of next-gen FinTech, which will provide customized solutions for specific verticals. Moderated by Richard Norman, Managing Director, OurCrowd.
Wednesday, March 10th at 9:00AM San Francisco | 12:00PM New York | 7:00PM Israel 
Register Here. 

D-ID drives MyHeritage deep nostalgia animation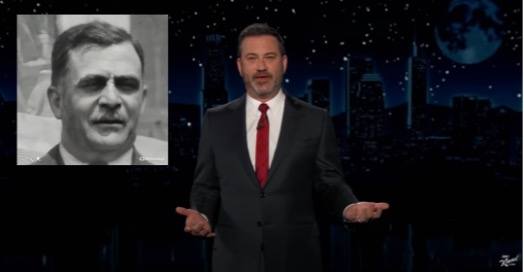 Jimmy Kimmel didn't get much work done on Wednesday. He said he was too busy using technology developed by OurCrowd portfolio company D-ID to bring a photograph of his great grandfather to life. Genealogy platform MyHeritage released a feature that animates faces in still photos using video reenactment technology designed by D-ID. Called Deep Nostalgia, it produces a realistic depiction of how a person could have moved and looked if they were captured on video, using pre-recorded driver videos that direct the movements in the animation and consist of sequences of real human gestures. Users can upload a picture regardless of the number of faces in it. The photos are enhanced prior to animation using the MyHeritage Photo Enhancer, USA Today reports. MyHeritage tells the BBC that some people might find the feature "creepy" while others would consider it "magical". It's been a good few days for MyHeritage, which was acquired by Francisco Partners last week for a reported $600M.
Rewire banks $20M, led by OurCrowd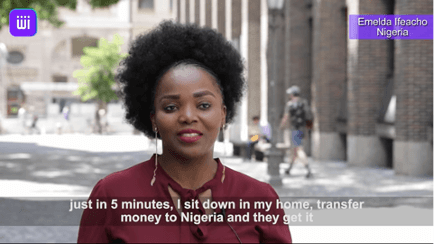 OurCrowd led a successful Series B $20M round for Rewire, a provider of cross-border online banking services for expatriate workers. The finance will be used to add new products to its platform, such as bill payments, insurance, savings, and credit and loan services. New investors included Renegade Partners, Glilot Capital Partners and AME Cloud Ventures as well as previous investors Viola FinTech, BNP Paribas through their venture capital fund Opera Tech Ventures, Moneta Capital, and private angel investors. Rewire has also secured an EU Electronic Money Institution license from the Dutch Central Bank to support its European expansion plans, PitchBook reports. Rewire was also granted an expanded Israeli Financial Asset Service Provider license. Acquiring these licenses is another major step for the FinTech startup in its mission to provide secure and accessible financial services for migrant workers worldwide, Globes reports.
Top Tech News
Consumer Physics' SCiO lets you wake up and taste the coffee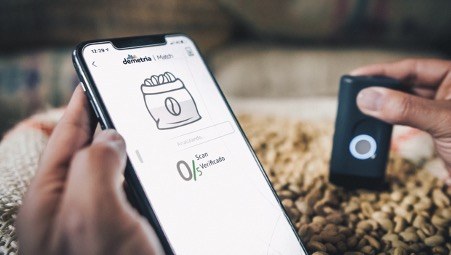 Israeli and Colombian agriculture tech startup Demetria emerged from stealth with $3M seed round to support its artificial-intelligence-powered green coffee quality analysis system. Demetria has added AI to the SCiO technology developed by OurCrowd portfolio company Consumer Physics to enable fast sampling and quality control for coffee. "We use this sensory fingerprint in combination with complex AI and cupping data to discern 'taste,'" Felipe Ayerbe, CEO and co-founder of Demetria, tells Daily Coffee News. "Demetria is an accurate predictor of cupping analysis. We have conducted the same process that is required to train and certify a 'cupper,' but instead of using human senses of taste and smell, we use state-of-the-art sensors that read the biochemical markers of taste, and couple that information with AI." The technology "has pioneered the digitization of coffee aroma and taste, the most important quality variables of the coffee bean. For the first time, quality and taste can now be assessed at any stage of the coffee production and distribution process, from farm to table," says Food and Drink International. 
Medisafe raises $30M for AI that helps people take medication
Medisafe, an OurCrowd portfolio company developing a personalized medication management platform to help patients stay on top of their prescriptions, raised $30M in a round led by Sanofi Ventures and Alive Israel HealthTech Fund with participation from Merck Ventures, Octopus Ventures, OurCrowd and others. About 20% to 30% of medication prescriptions are never filled, and approximately 50% of medications for chronic disease aren't taken as prescribed, causing approximately 125,000 deaths and costing the U.S. health care system more than $100B a year. "Medisafe can email and text patients to remind them to take their medications on time. Moreover, the platform can target 'rising-risk' patients with analytics and insights based on real-time behavioral assessments, boosting adherence up to 20%", VentureBeat reports.
Arcadia guides companies on homeworking energy costs
With millions of staff working from home, who should foot the bill for heating and other energy costs? Biotechnology company Biogen and financial giant Goldman Sachs are both working with alternative energy firm Arcadia to help employees switch their homes to wind or solar power – just a couple of the companies assisting staff to explore renewable energy sources for residential use. Alexa Minerva, Arcadia's senior director of partnerships, says the offering is just one of many new kinds of employee benefits that may arise as work becomes more geographically flexible in the pandemic era and beyond, and perks like an office cafeteria become less of a draw. "It says something not just about…how you value a person, but it also says what you value as a company," Minerva tells Time magazine. "It's a great hiring strategy and retention tactic."
Volvo unit teams with Israel's Foretellix on autonomous safety
Volvo Autonomous Solutions has formed a partnership with OurCrowd portfolio company Foretellix to jointly create a coverage-driven verification solution for autonomous vehicles and machines on public roads and in confined areas such as mines and quarries. The technology will facilitate testing of millions of different scenarios, which will validate autonomous vehicles and machines' ability to deal with anything they might encounter. Foretellix has developed a novel verification platform that uses intelligent automation and big data analytics tools that coordinate and monitor millions of driving scenarios, to expose bugs and edge cases, including the most extreme cases. "The partnership with Foretellix gives us access to the state-of-the-art verification tools and accelerating our time to market," Magnus Liljeqvist, Global Technology Manager, Volvo Autonomous Solutions tells Globes.  
Tmura: Startup options help those in need
The sale of MyHeritage to Francisco Partners for a reported $600M will directly help Israeli nonprofits working in education and youth projects through the sale of options the startup donated in 2013 to Tmura, an Israeli nonprofit, The Times of Israel reports. OurCrowd has supported Tmura since its inception, encouraging all our startups to donate a percentage of their options. If they have a big exit, it benefits those who need help. A total of 718 Israeli companies have made donations to Tmura, with a record number of 62 new donor companies contributing in 2020, as nonprofit organizations struggled to raise funds elsewhere during the pandemic. Exit proceeds in 2020 totaled $1.9 million, the second-highest year ever, after 2013, when Waze was sold to Google for some $1 billion. Waze's options,
Introductions
Your portfolio gets stronger when the OurCrowd network gets involved. Visit our Introductions page to see which of our companies are looking for connections that you may be able to help with.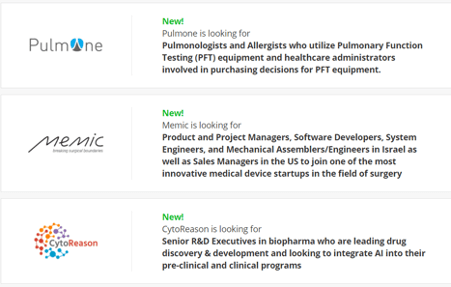 1,000 High-Tech Jobs
Read the OurCrowd Quarterly Jobs Index here.
Despite the coronavirus pandemic, there are hundreds of open positions at our global portfolio companies. See some opportunities below:

Search and filter through Portfolio Jobs to find your next challenge.