What do Ashtun Kutcher, road safety tech solutions, and million-dollar exits have in common? The Startup Nation! Get updated on all these Startup Nation news items and more, below.
Start getting this weekly newsletter via email: Subscribe now
Ashton Kutcher fund invests in Israeli public transit app Moovit

Israel-based Moovit, the public transit app serving over 700 cities worldwide, secured a new investment on Tuesday from Sound Ventures, a VC firm founded by Ashton Kutcher and Guy Oseary. Learn more.
OurCrowd & Portfolio Companies in the News

Six Israeli solutions to keep you safe on the road

As automakers speed toward autonomous and semi-autonomous vehicles, Israeli companies are gearing up to make driving safer than ever, with as many as 150 firms involved in security, communication, and vision systems. See the full list.
Adallom CEO Assaf Rappaport and Sequoia's Gili Raanan on how to turn a bad idea into a $320M startup

Adallom CEO, co-founder Assaf Rappaport, along with Gili Raanan, the Israeli partner who led the investment for Sequoia, reveal how 3 years after the company was formed on a bad idea it was sold to Microsoft for $320M. Learn more.
6 lessons you should learn from successful Israeli startups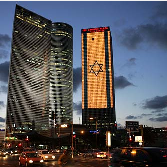 Israel is home to more startups per capita than any other country, and its high-tech companies have graduated to the Nasdaq in droves. Here are six important lessons for entrepreneurs around the world. Learn more.
Matchmaker, matchmaker, make me a startup match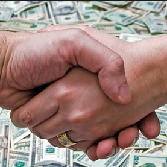 Co-Founders Speed Dating & Pitching Event in Tel Aviv brings together entrepreneurs, programmers, marketing experts, and anyone else interested in the Israeli high-techbusiness to find the perfect team. Learn more.
OurCrowd's News Nuggets


Subscribe for weekly updates about the Startup Nation to your inbox.
See this week's original newsletter here.
[xyz-ihs snippet="HowToInvestInIsraelCTA"]