Find out which Israeli startup was acquired by a fellow Israeli company; explore Israel's leading cybersecurity tech scene; hear from Waze co-founder and former CEO Uri Levine how his company's $1B sale to Google really went down; and more this week from Startup Nation…
Start getting this weekly newsletter via email: Subscribe now
Israel's CyberArk acquires fellow Silicon Wadi company CYBERTINEL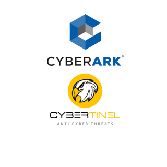 Digital security firm CyberArk has acquired fellow Israeli company CYBERTINEL in a deal that could see the merging of the two companies' groundbreaking cyber security systems. According to a report from Israeli website Calcalist, the deal is worth upwards of $20 million. CyberArk first went public on the Israeli Stock Exchange last year. CYBERTINEL specializes in technology that identifies cyber threats, which will help its new parent company improve its own abilities in the field. Learn more.
OurCrowd & Portfolio Companies in the News
Mapping Israel's cybersecurity startups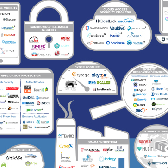 Israel's leading cyber security tech scene is perhaps the one sector where methods, tactics, and experience of the Israel Defense Forces' intelligence units can readily translate into commercial products for business customers. While many CISOs and corporate executives are familiar with Israeli cyber talent owing to Check Point, Imperva, CyberArk, and other notable security success stories, the sheer scope of Israeli startup activity in the cyber sector is staggering. View the Israel CyberScape graph.
Waze co-founder Uri Levine on his company's $1B sale to Google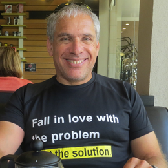 Google's $1.15 billion purchase of the Israeli map app Waze in 2013 was an important milestone for Israel's young but huge startup community, involving a publicized bidding war between Google, Facebook, and Apple. In an interview with Business Insider, Waze co-founder and former CEO Uri Levine discusses the deal with Google and his current work as an angel investor to a bunch of startups, including Engie and Feex. Get to know Uri.
Israeli teens win third-place in European startup contest

An Israeli student-company has placed third among 37 teams competing in this year's Junior Achievement Europe Company of the Year competition. The Israeli team of 15-year-olds – the youngest at the competition — designed a product called Sit Up – a safety harness for carrying children aged seven and under on one's shoulders. Learn more.
Notable awards received by OurCrowd's portfolio companies

Over the last few months, OurCrowd's portfolio companies have received several awards in various competitions recognizing their innovative achievements in their respective fields and in the broader startup ecosystem. We put together a quick recap of some of our companies' recent notable awards. See the full list.
OurCrowd's News Nuggets


Subscribe for weekly updates about the Startup Nation to your inbox.
See this week's original newsletter here.
[xyz-ihs snippet="HowToInvestInIsraelCTA"]