Startup of the week: Nanolock Security

Not crash dummies: Investment crowd survives the 2020 test

UK trials for Covid-busting SaNOtize nasal spray

JumpCloud raises $100M in round led by Blackrock

Arbe joins Qamcom to bring 4D radar to industrial vehicles

Israeli healthcare startups offer hope amid pandemic darkness

Nobel prize winner hails 'much more precise' cancer treatment
Startup of the week
NanoLock Security: Protecting the Internet of Things
NanoLock Security is a fast-growing company projecting a 600% increase in ARR in 2021 for its technology that protects the vast and rapidly-expanding $15B market of IoT devices which is growing by 24% a year. By 2025, there will be an estimated 14 billion IoT devices worldwide – each one a potential security risk allowing hackers entry into networks. NanoLock blocks advanced persistent threats to IoT and OT connected devices from cyber and fraud attacks by outsiders, insiders and supply-chain adversaries. Connected devices like smart meters¸ smart lighting¸ data concentrators¸ industrial controllers and routers¸ and many others¸ stay protected regardless of whether the attacker has a network or physical access to the device. NanoLock's customers are major utilities, large industrial companies and major device manufacturers. The company has already partnered with some of the largest telcos and service provider brands worldwide. NanoLock holds six patents and has won numerous awards including the Cyber Breakthrough Award, American Cyber Award and MWC Company of the Year. Watch CEO Eran Fine describe the technology here, and join us for a webinar to meet Eran and learn more about the company on Tuesday, Jan. 19.
Not crash dummies: Investment crowd survives the 2020 test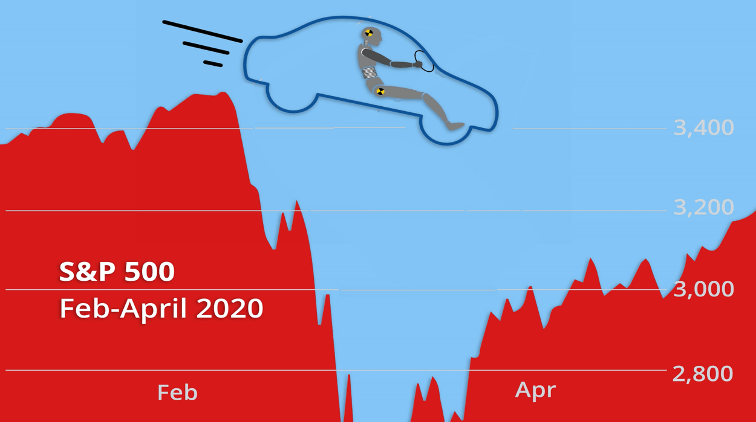 2020 was a terrible year suffused with suffering, death and grieving – but the financial picture was very different. Stocks plummeted, then came roaring back. Israeli high-tech investment in 2020 soared to a record-breaking $9.9 billion, a staggering 27 percent increase from 2019. Companies raised an additional $7.8 billion through M&As and another $6.5 billion via IPOs on the capital markets. 2020 was the ultimate crash test for the crowd – and they proved they were no crash dummies. Read more in my latest "Investors on the Frontlines" Newsletter on LinkedIn.
UK trials for Covid-busting SaNOtize nasal spray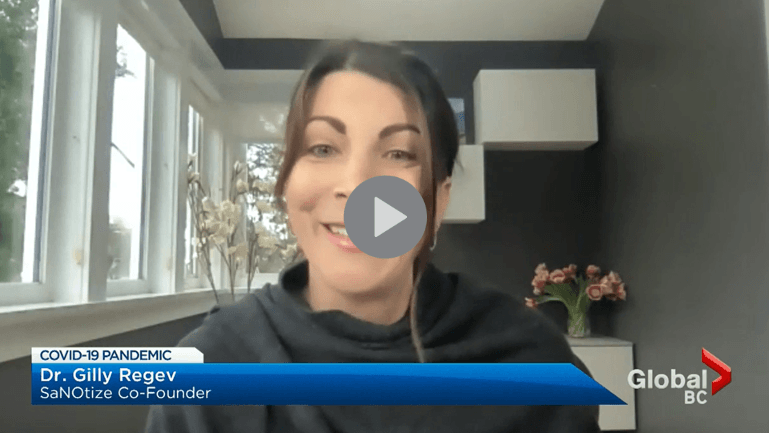 SaNOtize began Phase II clinical trials in the UK of its nasal spray and lavage designed to eliminate the SARS-CoV-2 virus in the upper airways and stop it incubating and spreading to the lungs. If approved, the treatment would offer another layer of protection, preventing the virus from incubating in the upper airways. It is also being tested under the auspices of Health Canada and has been approved for US trials by the FDA. "The fact that a relatively easy and simple nasal spray could be an effective treatment is welcome news and offers a significant advance in our therapeutic armory against this devastating disease," Prof. Pankaj Sharma, Director of the Institute of Cardiovascular Research at Royal Holloway, University of London, who is overseeing the trials at Ashford and St Peters Hospitals NHS Foundation Trust in Surrey, England, told the Daily Express. The trials by the Vancouver-based company provide some good news as Britain hits the highest daily death tolls since the pandemic began, sparking widespread coverage in the Sunday Times, the "i", BBC, Global News, Jewish Chronicle, local radio and many more.
Top Tech News
JumpCloud raises $100M in round led by Blackrock
In a world working from home, JumpCloud has emerged as the key technology enabling remote workers to access company data from home without compromising security. The platform's success is safely connecting employees with the IT resources they need has led to a big growth in business and a $100 million investment round led by Blackrock with participation from OurCrowd investors. "Think of us as the Grand Central Station of your IT network," JumpCloud CTO and cofounder Greg Keller told VentureBeat. "If you need to access something — say an application, file, server, whatever it may be — we are the ones that safely direct you to it. We get employees on the right train and ensure that they have a valid ticket." JumpCloud is used by more than 100,000 organizations in more than 100 countries. CEO Rajat Bhargava is a serial entrepreneur, investor, and MIT graduate who previously founded nine venture-backed startups of which four were acquired and two IPO'd.

Arbe joins Qamcom to bring 4D radar to industrial vehicles
Arbe Robotics announced a partnership with Sweden's Qamcom to bring 4D imaging radar technology from the autonomous car market to major new industrial verticals — trucking, agriculture, mining, construction, and delivery pods. "The Qamcom-Arbe deal is significant for technical decision makers because it reflects accelerating commercial interest in next-generation computer vision technologies, notably including ones that use wireless radio waves to supplement or replace human-perceptible visual data," VentureBeat reported. Arbe's sensors, which help autonomous cars to drive, also made a splash when they were unveiled at the all-virtual CES. "Everybody thought that, by 2020 or 2021, we would see a significant number of autonomous vehicles and autonomous services and autonomous robots. This didn't happen. I think there is agreement that the reason for this is the lack of mature sensing technologies," Ram Machness, Arbe's VP Product, told Digital Trends.

Israeli healthcare startups offer hope amid pandemic darkness
Amid pandemic fears,Israel is growing as a hotspot for med-tech innovation. "The country boasts more than 1,500 companies in the health care and life sciences sectors, roughly 70% in medical devices and digital health. More than a hundred new companies focused on medical technology launch each year, BioWorld reports.The country "has combined its entrepreneurial spirit with technological curiosity and savvy to create life-altering and life-saving solutions. Contributing to its strength is its interdisciplinary capabilities, which bring together medicine, clinical expertise, materials science, electronics, software expertise and engineering skills," Meg Bryant writes, singling out OurCrowd portfolio companies Zebra Medical and Insightec for special mention.

Nobel Prize winner hails 'much more precise' treatment as OncoHost develops new weapons against cancer in $200B immunotherapy market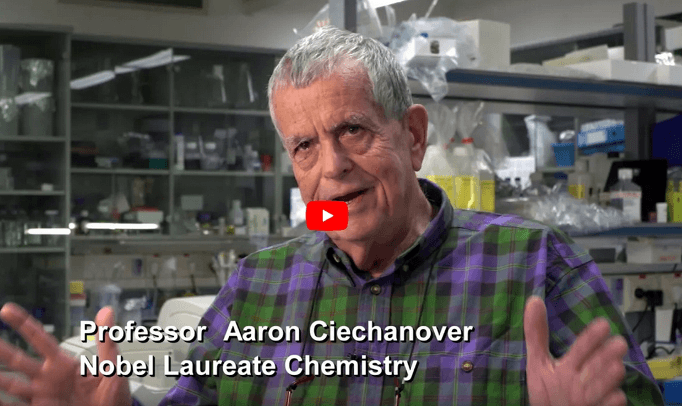 The immunotherapy market to treat cancer is estimated at more than $200B and growing rapidly. Nobel Prize winner Prof. Aaron Ciechanover has hailed the breakthrough developed by OurCrowd portfolio company OncoHost and joined their scientific advisory board. "Until now, cancer treatment has been what I call one size fits all. We bombarded the patient with chemotherapy, radiotherapy, with enormous side effects," Ciechanover said. "Now we are narrowing it. We are going to be much more precise. We are going to provide treatment that has much less side effects. And we may discover new pathways that are involved in carcinogenesis, enabling us to develop new drugs. They can really profile the patients into groups of patients that will respond to the treatment and those that will not respond. It looks rather promising." OncoHost seeks to revolutionize immunotherapy treatment with a simple blood test for specific protein types. It then uses machine learning to comb through the data of thousands of patient blood profiles, identifying how different patterns of proteins were associated with success in various immunotherapy treatments. Trials are underway in Israel, the U.S. and are about to start in the UK. The company hopes to bring its life-saving tests to market before the end of 2021.

Introductions
Your portfolio gets stronger when the OurCrowd network gets involved. Visit our Introductions page to see which of our companies are looking for connections that you may be able to help with.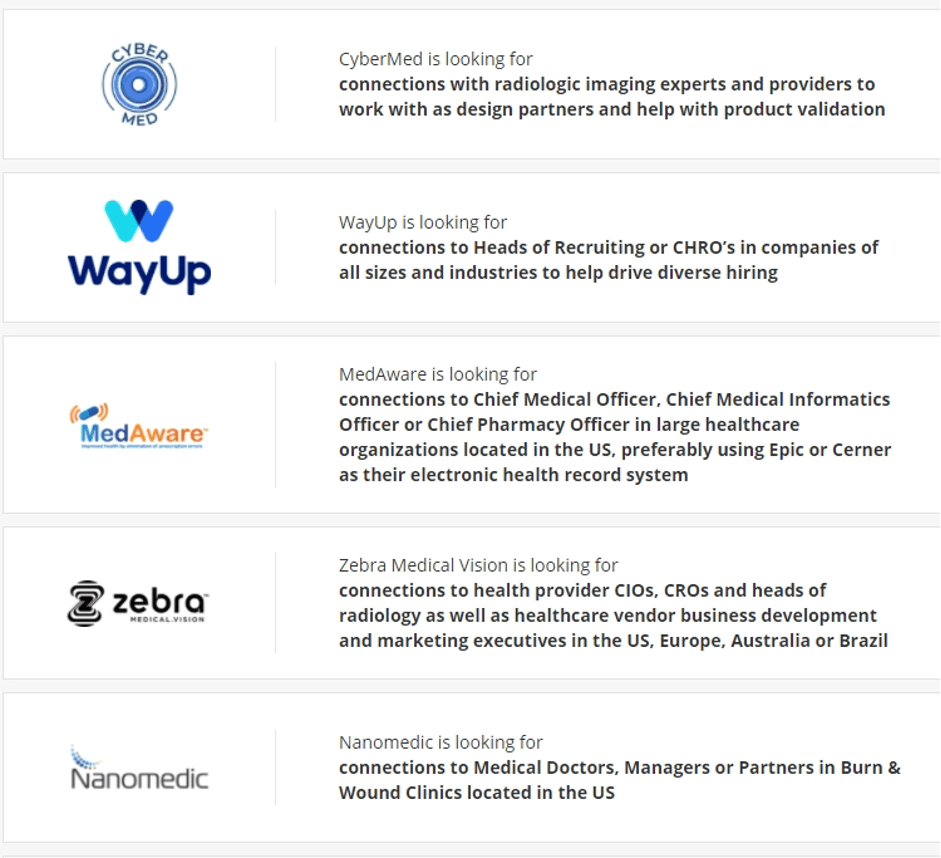 Job Vacancies
Despite the coronavirus pandemic, there are hundreds of open positions at our global portfolio companies. See some opportunities below:

Search and filter through OurTalent to find your next challenge.