Review last week in Startup Nation: another acquisition, medtech trends to monitor this year, what Fiverr is up to and what Rowan Gibson has to say about the Israeli spirit.
Start getting this weekly newsletter via email: Subscribe now
Nielsen buys Israeli big data company eXelate for $200M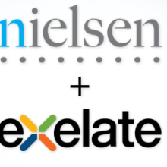 American global information and measurement company, Nielsen Holdings, has acquired Israeli data management company eXelate for an estimated $200 million. Founded in 2007, the company has developed a platform that allows data search and analysis for digital ad companies. eXelate has raised $32 million to date and employs 100 people in the US, Israel and at its London and Paris offices. The company's development center will remain in Israel. Learn more.
OurCrowd in the News
10 medtech trends to monitor in 2015
Recently, the CES event illustrated just how technology is truly impacting all aspects of our lives, especially our health. While leading brands had plenty of new tech to display in the fields of mHealth, wearable health-tech, and more, there were also hundreds of Israeli startups at CES that are leading the charge in improving our health via innovation and technology. Considering last year was a record year for Israeli tech investment, here are ten trends we're seeing revolutionizing our well-being in 2015. See the full list.
Meet the Israelis behind the wildly successful 'Pebble Time' smartwatch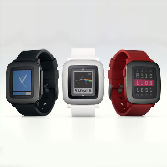 Within the first week of Pebble's crowdfunding campaign for the second-generation of its smartwatches, 'Pebble Time' raised a colossal $12M. The chief designers of the smartwatch to end all smartwatches are Israeli entrepreneurs Itai Vonshak and Liron Damir. The two set out as a team early on working at notable tech companies in the US. From there, they continued to Pebble, a good move considering the potential of the smartwatch market that Apple and Samsung are tirelessly trying to disrupt. Meet Itai and Liron.
The brains behind 'micro jobs' sensation Fiverr are thinking big

Established five years ago by Israelis Micha Kaufman and Shai Wininger, Fiverr is a marketing arena for freelancers who offer a variety of services for $5 (or multiples thereof). This field has received the name "micro jobs" – websites based on the potentially "long tail" of hundreds of millions of consumers and small businesses worldwide, each willing to pay a few dollars for a specific job. Get to know Micha and Shai.
Innovation guru Rowan Gibson: Israelis need more faith in themselves

Israel may have the tech smarts, but that isn't enough according to innovation expert Rowan Gibson. For Israeli entrepreneurs, getting innovation right is perhaps more crucial than for entrepreneurs elsewhere; without large markets to try out their ideas, they're thrust almost immediately into the international lion's den. Successful innovation, like anything else in life, is the result of planning, Gibson said.Hear more from Rowan.
OurCrowd's News Nuggets


Subscribe for weekly updates about the Startup Nation to your inbox.
See this week's original newsletter here.