Startup of the Week: VisIC, fueling the electric car revolution

CropX named World Economic Forum Tech Pioneer

Meet Zoom's seed investor Jim Scheinman
Quantum

of solace for women's diseases

Israeli tech is in hypergrowth under any government
Webinar for new OurCrowd investors
BlueNalu: Entrepreneur's perspective on alt-seafood
MigVax oral vaccine could be Covid-19 booster
Edgybees joins space startups in Amazon accelerator
Morphisec: 20% of manufacturers had cyberattack in past year
Perception Point powers new security from Acronis
WayUp partners with AMS to boost diverse recruitment
Corporate introductions: Partner with startups

More than 1,200 high-tech jobs
Startup of the Week:
VisIC: Fueling the electric car revolution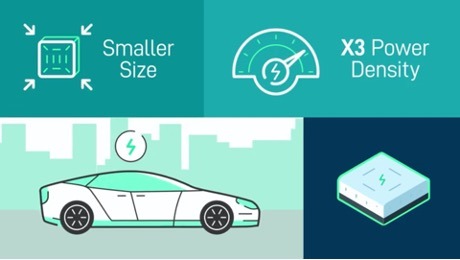 The electric car revolution needs a revolutionary semiconductor power transistor for cars to go further, at lower cost with higher efficiency. This new breed of power transistors is based on gallium nitride (GaN), which gives 4.5X increased performance and efficiency over existing silicon carbide technology, increasing battery range, reducing size and cost. VisIC Technologies leads the world in performance and cost for gallium nitride for automotive. The company has contracts with Daimler (Mercedes), with one of the biggest American OEMs, and with ZF, the third-largest global Tier-1 supplier with 7.5% of automotive electric motors worldwide. It also has advanced projects with other top car manufacturers and suppliers. Israel's automotive chip sector is attracting strong investor interest, with Arbe, Vayyar, Valens, Innoviz and Hailo all at or approaching $1B valuations. Three of those companies are already in the OurCrowd portfolio and we are pleased to offer investors the chance to participate as we join this $35M Round E led by GSR Capital, enabling VisIC to scale its business to address a huge global market. Sales of cars using batteries jumped 43% in 2020 to 3.25M units and are forecast to grow to over 30M units by 2025. The company's strong team is headed by CEO Dr. Tamara Baksht who has a PhD in Electrical Engineering from Tel Aviv University and has been working with GaN devices for over 20 years. The board of directors includes several senior semiconductor industry executives including Dan Charash who led Provigent to a $360M exit.
CropX named World Economic Forum Tech Pioneer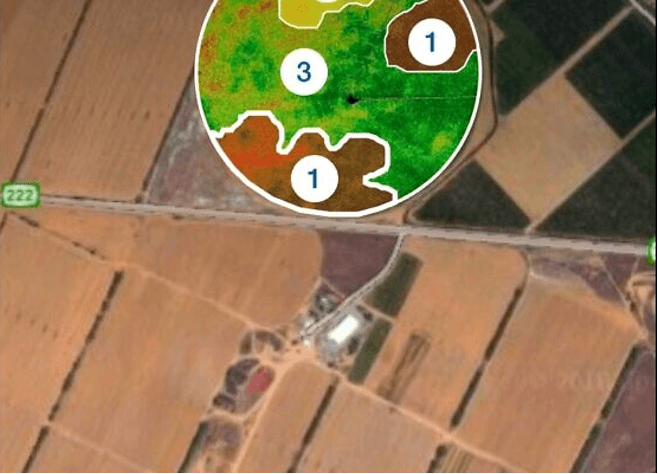 OurCrowd portfolio company CropX is one of five Israeli companies listed in this year's 100-strong cohort of World Economic Forum 2021 Technology Pioneers, young and growing tech companies taking on top global concerns with innovative technologies and business models, The Times of Israel reports. "We're excited to welcome CropX to our 2021 cohort of Technology Pioneers," said Susan Nesbitt, head of the Global Innovators Community at the World Economic Forum. "CropX and its fellow pioneers are developing technologies that can help society solve some of its most pressing issues. We look forward to their contribution to the World Economic Forum in its commitment to improving the state of the world."
How To Grow a Hectocorn: Zoom Backer Jim Scheinman on His New Investment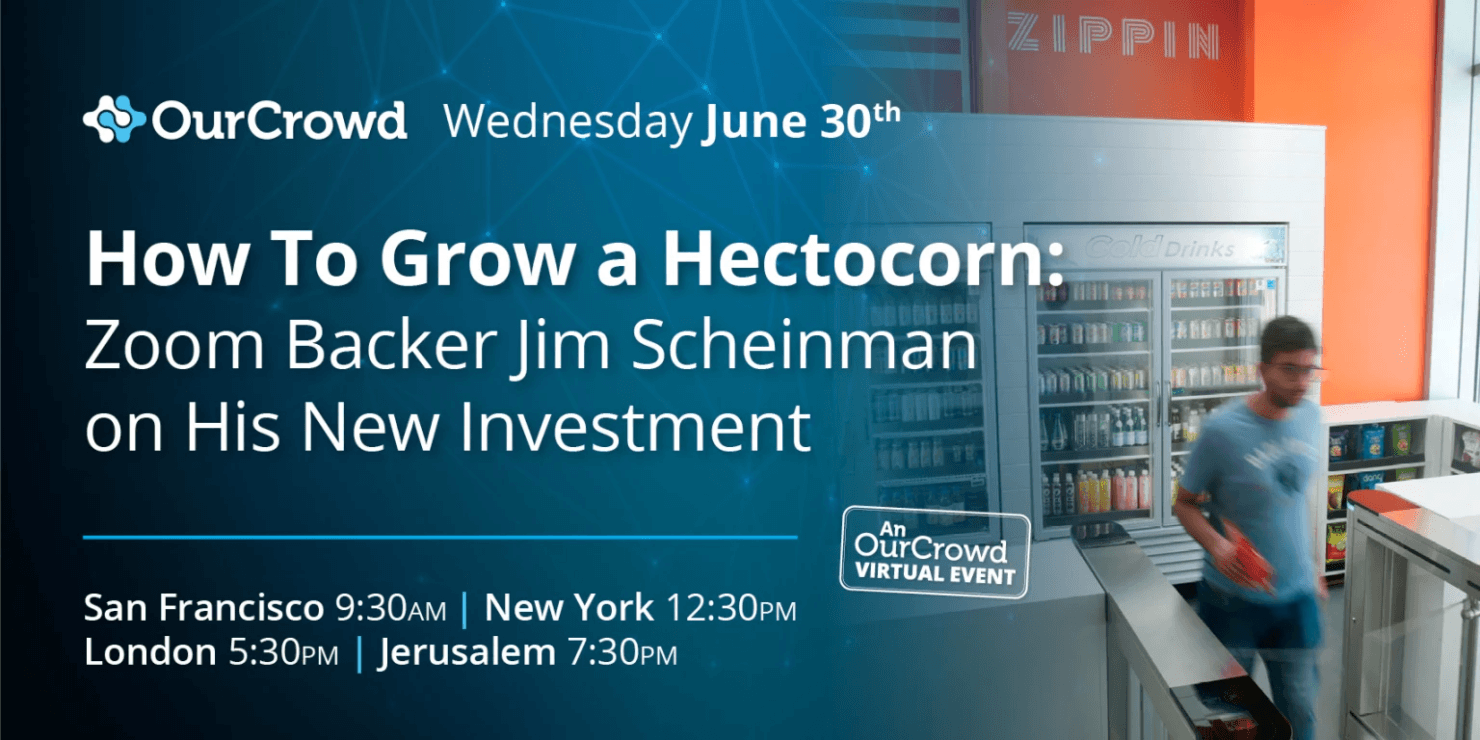 Jim Scheinman gave Zoom its name and was its only seed investor. Zoom is now worth $100 billion and Scheinman has seen five of his investments exit as unicorns. He is the Founding Managing Partner at Maven Ventures, a leading seed venture fund for emerging consumer software startups. Join Scheinman and Jon Medved, CEO of OurCrowd, as they discuss their new co-investment in Zippin, whose checkout-free technology platform enables retailers to quickly deploy frictionless shopping in their stores, kiosks and fast-casual restaurants. They will be joined by Krishna Motukuri, Co-Founder of Zippin. A rare opportunity to hear from three leaders of the digital retail revolution.
Quantum of solace for women's diseases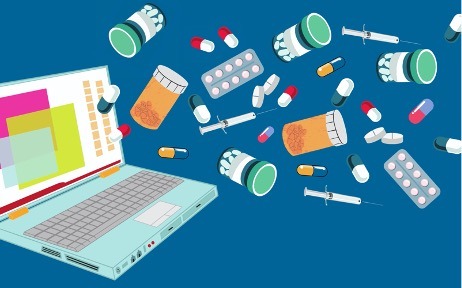 Severe stomach pain. Nausea. Fatigue. Infertility. These are just some of the symptoms suffered by millions of women with endometriosis — an incurable condition caused when tissue that lines the womb grows elsewhere in the abdomen. Shahar Keinan, the Israeli CEO of OurCrowd portfolio company Polaris Quantum Biotech, is teaming up with a fellow female CEO at Auransa in California to use super-fast quantum computers to find a cure for endometriosis, which doctors estimate affects about 10% of women globally, The Times of Israel reports. "This will help bring drugs to the market quickly, especially in areas that have long been neglected," says Keinan of her company's new partnership with Auransa, which uses artificial intelligence to search for new treatments. "This is really solving an unmet need."
Israeli tech is in hypergrowth under any government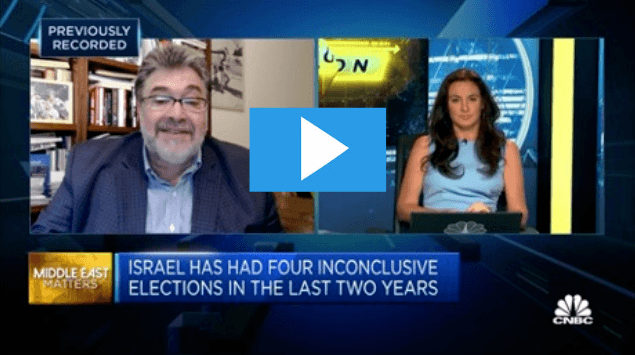 Israel's new Prime Minister Naftali Bennett is a successful tech entrepreneur. I have known him for more than 20 years. I was the seed investor in his first company Cyota, as I told CNBC the morning after he took office. Like Benjamin Netanyahu, he lived in the US, speaks perfect English and served in the same elite military commando unit. I expect we will see continuity in terms of technology – especially as Israel's tech economy is booming. This year we are on track for $20 billion of investment coming into Israeli startups, up from $10 billion last year – a whole ecosystem increasing at over 100% growth. That's hypergrowth for a company. It's never been seen before in terms of a country's overall tech sector.
Welcome to the Club: Insight and Opportunities for New OurCrowd Investors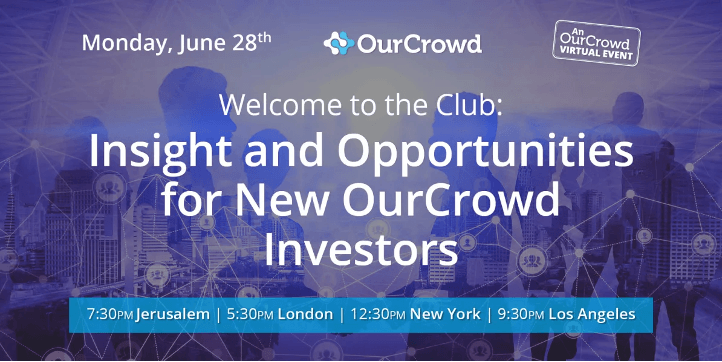 New accredited investors on our platform are invited to join OurCrowd CEO Jon Medved and other senior OurCrowd executives for an exclusive quarterly webinar for new active investors. Get an overview of how to get the most out of OurCrowd, investing tutorials, and insider insights into the latest investment opportunities. The event will be broadcast twice – on June 28 and June 29 – to cater to our global investor network. You can choose your preferred time during the registration process.
Top Tech News
BlueNalu: Entrepreneur's perspective on alt-seafood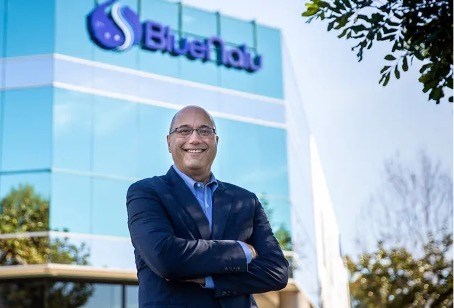 The buzz around cell-cultured seafood is steadily growing. It is only a matter of time before these companies reach commercialization and disrupt the conventional seafood industry, Lou Cooperhouse, CEO and co-founder of cell-based seafood startup and OurCrowd portfolio company BlueNalu, tells The Fish Site.
MigVax oral vaccine could be Covid-19 booster
An experimental oral booster vaccine against Covid-19 developed by OurCrowd portfolio company MigVax yielded promising early results in studies in rats, Reuters reports. MigVax-101 targets multiple sites on the coronavirus. Along with the spike protein on the surface of the virus, which is the target of currently available vaccines, the oral vaccine also targets two sites on the virus shell, which encapsulates its genetic material. In laboratory experiments, rats that had received two doses of vaccines that targeted the spike protein were given the oral booster. "These rats developed a much higher level of antibodies for neutralizing the disease than did control group rats that received a placebo or a third injection of the (original) vaccine," said David Zigdon of MIGAL Galilee Research Institute Ltd, who co-authored a report posted on bioRxiv ahead of peer review. An oral vaccine could be particularly useful in developing countries because it would avoid the need for distribution of needles and could be self-administered.
Edgybees joins space startups in Amazon accelerator
OurCrowd portfolio company Edgybees, which uses augmented reality software to enhance aerial video and imagery, was one of 10 space startups selected by Amazon Web Services for a four-week accelerator program where companies learn how they can grow their business using cloud computing and analytics technologies, Space News reports. "We selected them out of more than 190 proposals from 44 countries," says Werner Hans Peter Vogels, Amazon's chief technology officer.
Morphisec: 20% of manufacturers had cyberattack in past year
One in five manufacturing companies in the US and UK were victims of a cyberattack in the last 12 months, according to the 2021 Manufacturing Cybersecurity Threat Index released by OurCrowd portfolio company Morphisec. Of the companies attacked, nearly a quarter (24%) report that cyberattacks against their organizations occur weekly, evidence of the rising threat for an industry that has recorded one of the highest number of attacks of any sector since the onset of COVID-19. With recent attacks targeting intellectual property and critical infrastructure debilitating entire manufacturing organizations, Morphisec combined internal data on the manufacturing attack landscape with an external survey of 567 manufacturing employees across the US and UK.
Perception Point powers new security from Acronis
Cybersecurity technology developed by OurCrowd portfolio company Perception Point is powering a new advanced protection pack from Acronis, providers of backup software, HelpNet Security reports. The new Advanced Email Security pack for Acronis Cyber Protect Cloud enables service providers to enhance and extend their cybersecurity capabilities by detecting and stopping all email-borne cyberthreats before they can reach their clients' end users. It intercepts all email-based threats, including spam, phishing and spoofing, business email compromises, advanced persistent threats, and even the zero-day malware attacks that are behind 80% of breaches. "Email is both business-critical and the top threat vector for organizations today. For service providers, preventing email threats from reaching their clients is vital," says Jan-Jaap "JJ" Jager, Board Advisor and Chief Revenue Officer at Acronis. "The new Advanced Email Security pack marries the best-in-class technology from Perception Point with the unified cybersecurity, data protection, and endpoint protection of Acronis Cyber Protect Cloud. As a result, MSPs have everything needed to keep clients secure and their business efficient and profitable."
WayUp partners with AMS to boost diverse recruitment
Talent outsourcing provider AMS formed an exclusive partnership with OurCrowd portfolio company WayUp, an HR tech platform that enables employers to recruit qualified and diverse early-career candidates, Business Services News reports. AMS clients will have unique access to the WayUp platform, which includes more than six million candidates from over 7,100 colleges and universities nationwide, with over 71% self-identifying as underrepresented minorities. Candidates from the WayUp platform have been matched with roles in organizations such as Citi Group, Unilever and Johnson & Johnson. "We're thrilled to introduce WayUp's innovative business model and technology solution to AMS clients as the latest development in our sourcing technology strategy. The company's advanced data analytics and streamlined dashboards enable organizations to identify emerging-talent candidates that provide diverse perspectives, skills, experiences and roles to help our clients accelerate innovation and success," says Jo-Ann Feely, Global Managing Director, Innovation, AMS. "WayUp's platform gives AMS another opportunity to help companies respond to our dynamic marketplace by designing workforces built for change and finding diverse people with the right skills."
Introductions
Your portfolio gets stronger when the OurCrowd network gets involved. Visit our Introductions page to see which of our companies are looking for connections that you may be able to help with.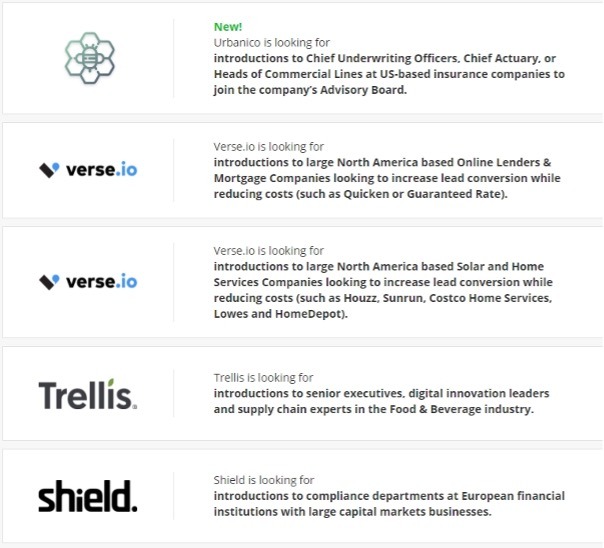 More than 1,200 High-Tech Jobs
Read the OurCrowd High-Tech Jobs Index Q1 2021 here.
Despite the coronavirus pandemic, there are hundreds of open positions at our global portfolio companies. See some opportunities below:
Search and filter through Portfolio Jobs to find your next challenge.