Top investment opportunities

Startup of the Week: Bionaut micro-robot inside the brain

OurCrowd Global Summit in Jerusalem, May 25, 2022

Oprah puts Tovala on holiday gift list

Armani celebrates virtual Christmas with ByondXR

NetOp: Preventing the next big tech crash

Jay Steinfeld: Inside the mind of an entrepreneur

ICON prints 100-home community with 3D technology

OncoHost predicts cancer treatment response in patients

FDA approves Insightec's Parkinson's ultrasound treatment

IBM taps NeuReality to develop AI inference platforms

Honeybook valuation soars to $2.4B with $250M Series E

Salted raises $16M to expand US operations

Autobrains raises $101M for AI-powered driving platform

Introductions

3,600 high-tech jobs
Startup of the Week:
Bionaut: Micro-robot delivers drugs inside the brain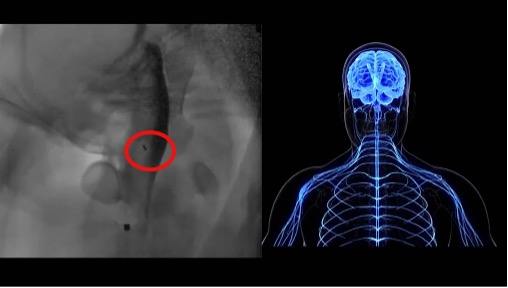 A tiny robot could revolutionize treatment for brain disease and disorders in the central nervous system. The capsules developed by Bionaut Labs are custom-engineered therapeutic micro-robots that deliver drugs to specific locations in the body. Smaller than a millimeter, remote controlled by a compact magnetic controller, they can move through the brain and central nervous system, slice through tissue and release a therapeutic payload direct to treatment areas previously accessible only via surgery – if at all. While ~98% of drugs cannot cross the blood-brain barrier, the Bionaut is designed to deliver any drug precisely and safely inside the brain with a minimally invasive procedure. The Bionaut can release any medication, including gene therapy for treatment of neurodegenerative conditions such as Alzheimer's disease, or a multitude of drugs for treatment of brain cancers including malignant brainstem gliomas. Bionaut Labs has received FDA orphan drug designation for a drug-device combination for treatment of malignant gliomas and has received humanitarian use device approval for treatment of Dandy-Walker syndrome, which occurs in early life and has few treatment options. The company is in its pre-revenue R&D phase. It has developed PoC prototypes and conducted successful safety and efficacy studies in ovine brains which show the platform performs as intended with no harm to the animals. The company is led by experienced robotics and pharma/biotech executives. The firm's advisory board is headed by Aya Jakobovits, PhD, Founding CEO of Kite Pharma, which was acquired by Gilead for $11.9B. This $35M Series B round is led by Khosla Ventures with Upfront Ventures reinvesting. Funds will be used to continue R&D, complete clinical trials, and develop partnerships with other biopharmaceutical companies.
Oprah puts Tovala on her holiday gift list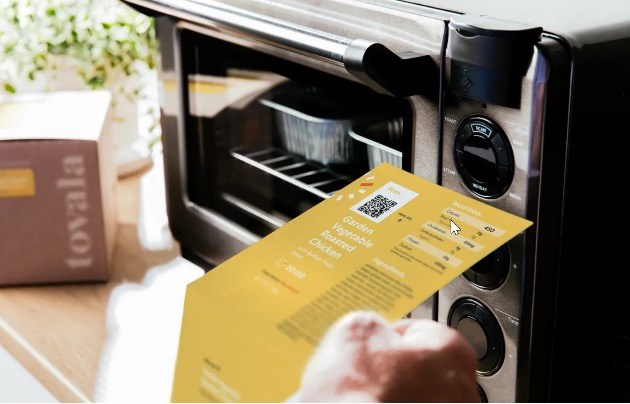 Oprah Winfrey wants you to get Tovala this holiday season, Eater Chicago writes. She included our culinary startup in her Favorite Things 2021 gift list. The OurCrowd portfolio company makes a Wi-Fi smart oven that scans barcodes of food items and cooks them to perfection. It also provides ready-made meals through subscription. Tovala gained popularity during the Covid-19 pandemic and has raised over $50M in funding.
OurCrowd Global Summit returns to Jerusalem, May 25, 2022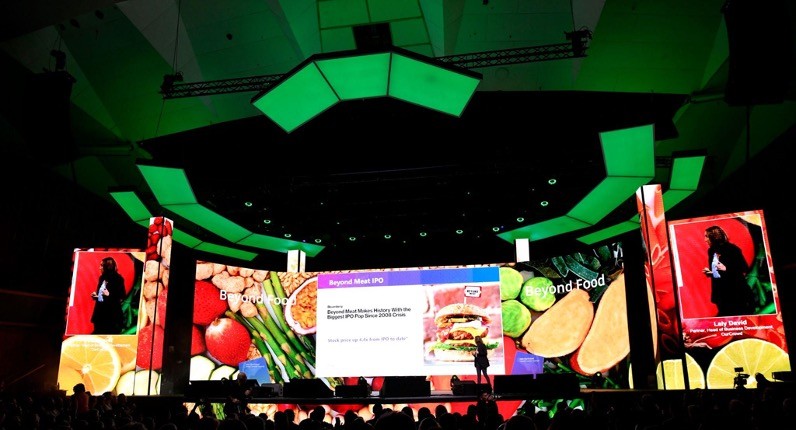 The 2022 OurCrowd Global Investor Summit, the biggest investor event in the Middle East, will take place in Jerusalem on May 25, once again bringing the entire startup ecosystem together. Summit Day this year will be an outdoor festival, keeping attendees safe as they sample the latest tech. Summit Week will be packed as ever with corporate meetups, VC forums, insider access to accelerators and labs, touring opportunities, and legendary partying. Due to Covid safety restrictions, places will be strictly limited.
Armani celebrates virtual Christmas with ByondXR 
Armani Beauty has tapped our virtual shopping innovator ByondXR to boost sales ahead of the holidays. The store, set up like a gift, offers a digital adventure tour in which guests can navigate and try out different stations. At the entrance, Instagrammer Carmen Kroll alias Carmushka welcomes visitors as an avatar and introduces the treats to be discovered in the virtual pop-up store – including a virtual make-up try-out, Markenartikel reports. ByondXR's immersive platform allows shoppers to browse products, take virtual selfies and access special offers. ByondXR bridges the gap between traditional retailers and their internet competitors, changing the direction of e-commerce, KnowTechie reports. ByondXR is currently funding on the OurCrowd platform. For more details, click below.
NetOp: Preventing the next big tech crash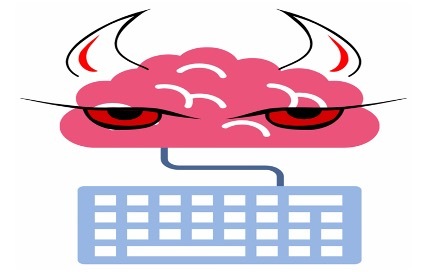 Computer networks used to be made of wires, fixed with a screwdriver. Israeli startup NetOp.cloud allows businesses to manage the new generation of networks in the cloud. On October 4, over 3.5 billion people were locked out of Facebook, WhatsApp and Instagram, wiping $50 billion from Facebook's stock value. The social media network crash was not the first, but its sheer scale reminded the world how dependent businesses and individuals have become on web-based networks like WhatsApp. "The massive migration to cloud-based technology has led virtually every organization to face the same threat," Bibi Rosenbach, NetOp's Co-founder and CEO tells Joy Pincus in The Times of Israel. "This is why we created NetOp.cloud: to identify and fix network problems, ideally before they occur."
Jay Steinfeld: Inside the mind of an entrepreneur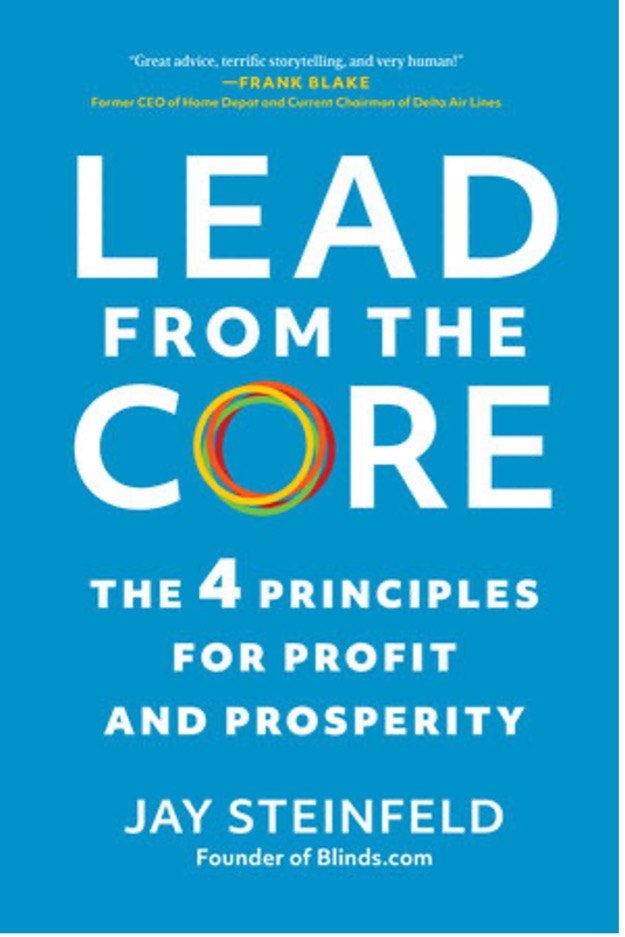 What makes a successful entrepreneur? Jay Steinfeld, OurCrowd investor, Ernst & Young Entrepreneur of the Year and the founder and CEO of Blinds.com before it was acquired by Home Depot, has a few ideas. Lead from the Core: The 4 principles for profit and prosperity reveals how he never planned to create the biggest online window blinds retailer in the world and the odds were stacked against him. Steinfeld's business journey included failed acquisitions, partnerships gone wrong, perpetual self-doubt, deaths in his family, budget-limited guerilla marketing, corporate buy-outs, brutal market competition, and a complete disruption of industry leaders, including Amazon and big-box retailers. Some fascinating insights from a smart business leader and investor.
Top Tech News
ICON prints 100-home community with 3D technology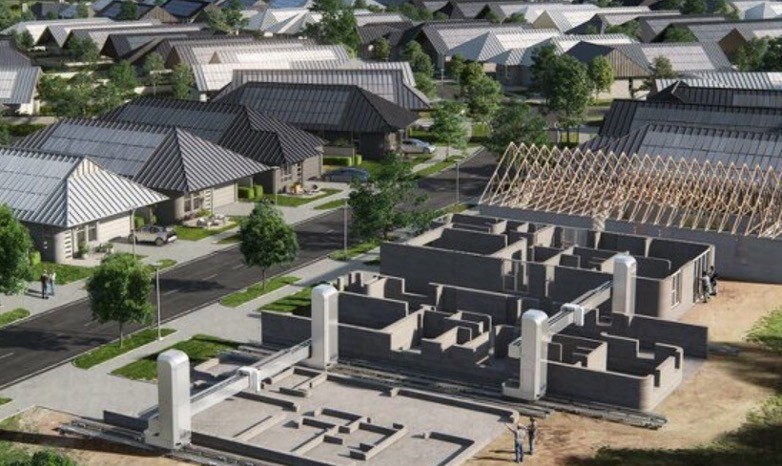 The largest 3D-printed community in the US is coming to Texas, thanks to our pioneering robotics company ICON, Designboom reports. It will break ground on a 100-home project in the Austin area next year, along with construction giant Lennar. "Construction-scale 3D printing not only delivers higher-quality homes faster and more affordably, but fleets of printers can change the way that entire communities are built for the better," says Jason Ballard, ICON's co-founder and CEO. The US is facing a deficit of around 5M homes nationwide, coupled with shortages of both materials and manpower.
OncoHost predicts cancer treatment response in patients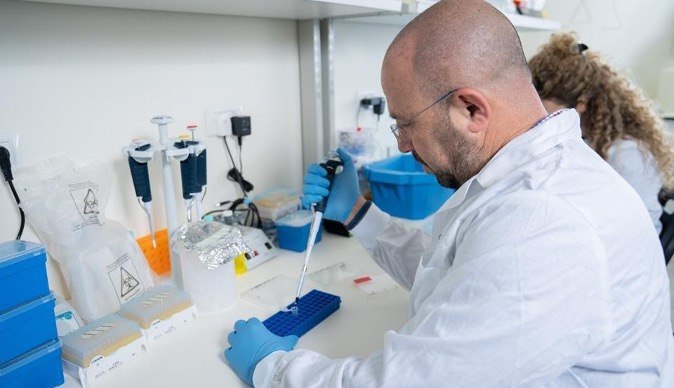 There are thousands of factors which could impact how the human body reacts to cancer treatments and OurCrowd portfolio company OncoHost is using AI to map them, Forbes reports in an in-depth profile of the company. "It recently won the 2021 Frost and Sullivan Best Practices Technology Innovation Leadership Award in the AI-based precision oncology category," writes Gil Press, adding that its machine learning platform helps medical professionals understand why some patients respond to types of care while others do not. The company is testing its precision medical technology with cancer patients in the US, Europe and Israel and expects to launch its platform commercially in the US next year.
FDA approves Insightec's Parkinson's ultrasound treatment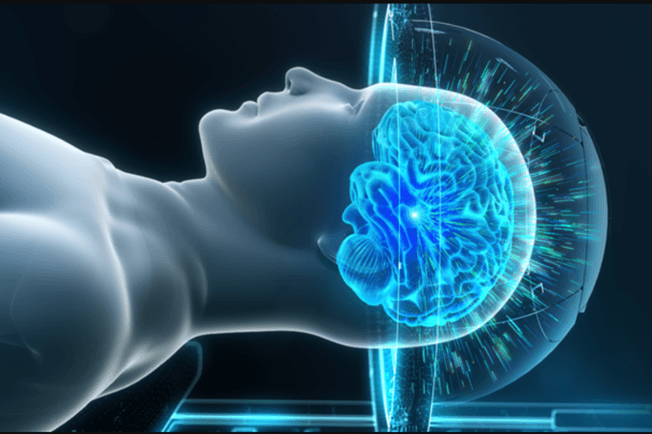 The FDA approved a focused ultrasound treatment from OurCrowd portfolio company Insightec which uses incisionless surgery to help people with advanced Parkinson's disease. The MRI-guided therapy targets a tiny section of the brain which is sometimes surgically removed to improve a patient's symptoms, such as tremors or limited mobility. Insightec's treatment does not require an incision, making the procedure safer, with no risk of infection. "This approval is significant in that it adds Focused Ultrasound as an incisionless surgical option to treat motor symptoms of Parkinson's disease," says Prof. Howard M. Eisenberg, MD of the Department of Neurosurgery at the University of Maryland and Principal Investigator. There are about one million Parkinson's patients in the US alone.  
IBM taps NeuReality to develop AI inference platforms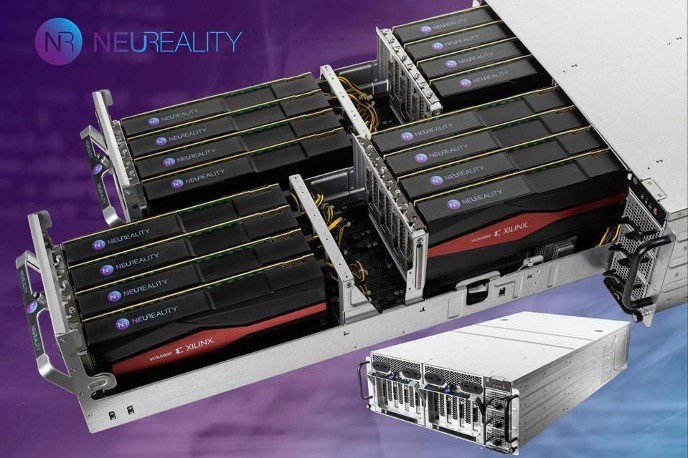 IBM and OurCrowd's semiconductor pioneer NeuReality have signed an agreement to develop AI inference platforms, Forbes reports. The technology uses machine learning to significantly cut costs and energy usage of computers and servers, enabling the deployment of more advanced systems across many sectors. "The partnership with NeuReality is expected to drive a more streamlined and accessible AI infrastructure, which has the potential to enhance people's lives," says Dr. Mukesh Khare, Vice President of Hybrid Cloud research at IBM Research.
Honeybook valuation soars to $2.4B with $250M Series E
As the number of people becoming independent workers rises, investors are taking notice of startups helping these workers build their businesses. OurCrowd portfolio company HoneyBook raised $250M in Series E funding, just six months after securing $155M in a Series D round, propelling the San Francisco-based company's valuation to $2.4B, HoneyBook CEO Oz Alon tells TechCrunch. HoneyBook's software enables business owners to organize their workflow, streamline their client list and manage cash flow. Tiger Global Management doubled down on its investment to lead the round. Durable Capital Partners, which led the Series D, Norwest Venture Partners, Citi Ventures and OurCrowd also participated. "They understood the opportunity in front of us and decided to double down on their investment in our mission to help independent businesses be successful," Alon says. "We're very lucky to be supported by a great community of investors who share our values and are aligned with our vision for the long-term."
Salted raises $16M to expand US operations

Our remote restaurant innovator Salted raised $16M to bolster its delivery operation in the US, TechCrunch reports. It now runs 19 ghost kitchens, each preparing up to six different types of Salted brand cuisine, from Chinese takeout to pizzas, all gluten free. The company serves food in California, Illinois. Ohio, and four more states, and expects to have over 50 locations by next year. Salted has so far raised $20M.
Autobrains raises $101M for AI-powered driving platform
OurCrowd's mobility trailblazer Autobrains raised $101M for its self-learning platform used in the automobile industry, Calcalist reports. The company's AI-powered system supports both assisted and autonomous driving. Its technology requires less computing power and can be produced for considerably less than other systems in use today. Investors in the company alongside OurCrowd include industry giants BMW, Toyota and Continental AG.
Introductions
Your portfolio gets stronger when the OurCrowd network gets involved. Visit our Introductions page to see which of our companies are looking for connections that you may be able to help with.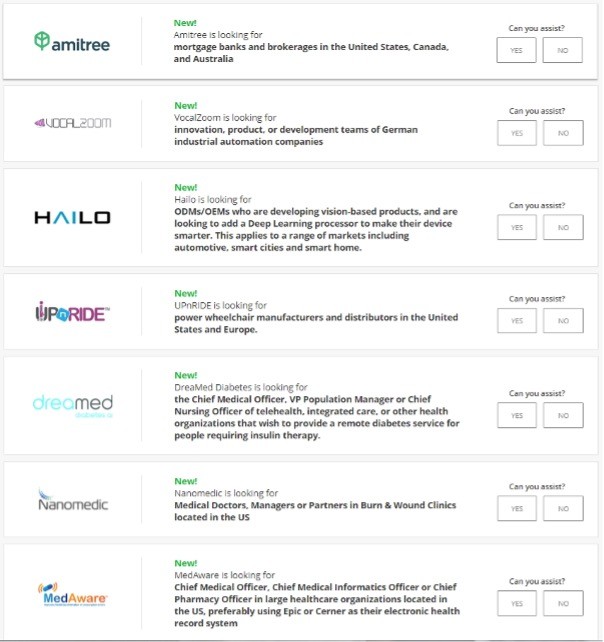 3,600 High-Tech Jobs
Read the OurCrowd High-Tech Jobs Index Q2 2021 here. 
Despite the coronavirus pandemic, there are hundreds of open positions at our global portfolio companies. See some opportunities below:
Search and filter through Portfolio Jobs to find your next challenge.