Last week saw another big acquisition for an Israeli company. Four top Israeli startups fresh out of Microsoft's accelerator. Find out OurCrowd's secrets to its singular success. Read on for the latest from the Startup Nation!
Start getting this weekly newsletter via email: Subscribe now
Playtech buys Israeli company AvaTrade for $105M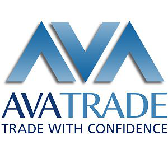 It turns out that early May reports about Playtech buying AvaTrade have had substantial merit. Playtech, founded by Israeli billionaire Teddy Sagi, announced that it has agreed to buy currency trading platform AvaTrade for $105 million to expand its online trading platform. Playtech, which provides software used in sports betting and online casino games, is aiming to carve a niche in currency trading using its technology, as the gambling industry comes under pressure from higher taxes and tougher regulation. Learn more.
OurCrowd & Portfolio Companies in the News
Here are the top 4 startups from Microsoft's Demo Day

The sixth class of startups consisted of 11 companies chosen from a pool of 330 applicants. The companies chosen operate in the fields of e-commerce, marketing, fintech, cybersecurity, agritech, human resources, tourism and more. This class is considered to be one of the most successful with seven of the 11 companies having managed to raise or received offers of funding. Geektime selects its top picks of the four most interesting pitches. See the full list.
OurCrowd CEO Jon Medved on how he built a crowd-investing giant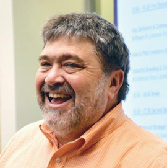 Serial entrepreneur and venture capitalist, Jon Medved, currently the founder and CEO of OurCrowd, was interviewed by Simcha Gluck on Voice of Israel's "Innovation Nation." Jon describes his company's unique crowdfunding and crowd-building opportunities. He tells about some of the top companies that come through its deal flow, and explains why he thinks Israeli innovation is just getting started. Hear more from Jon.
3 Israeli startups vie for $1M Chinese tech prize

Three Israeli startups have a shot at winning the million-dollar prize at China's Shengjing Global Innovation Awards 2015 in Beijing this summer, and present their technology to such Chinese tech giants as Alibaba, Baidu, and Xiaomi. The three companies, chosen out of 180 start-ups that applied to competition when it was announced in January, will be among 20 that will compete for the million-dollar grand prize, as well as smaller awards. Learn more.
10 Israel-US collaborations get $8M funding

Israel-US Binational Industrial Research and Development (BIRD) Foundation has approved $8 million in funding for 10 new projects between American and Israeli companies. The ten projects — in healthcare & wellness, advanced materials, advanced manufacturing technologies, and water innovations – were approved by the Board of Governors at a recent meeting in Washington DC. Learn more.
OurCrowd's News Nuggets


Subscribe for weekly updates about the Startup Nation to your inbox.
See this week's original newsletter here.
[xyz-ihs snippet="HowToInvestInIsraelCTA"]