"A great event. Very well organized. For venture capitalists like myself, this event is even better than CES."
– Dong-Su Kim, CEO, LG Technology Ventures
The 2020 OurCrowd Global Investor Summit was another record-breaking gathering; 23,000 registered from 186 countries. What was especially inspiring were the stories on stage – especially the 3 stories of 3 lives saved by our portfolio companies. 
See what others are saying, watch what you missed, relive what inspired you at the 2020 OurCrowd Global Investor Summit! Check out the highlights, press, videos, photos and more content here. See the captured moments on Facebook and make sure to tag yourselves!
Join me on Monday, February 24th (10:00 Israel, 16:00 Hong Kong, 19:00 Sydney) for a 1-hour live recap of the Summit. Watch the highlights as I share some of the key moments, speakers and startups. Add to calendar by clicking below: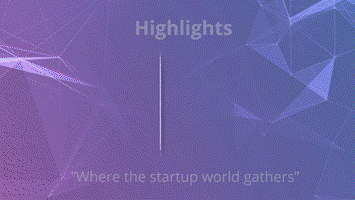 Coverage of the 2020 OurCrowd Global Investor Summit
Startups Saving Lives: 3 Stories from the 2020 OurCrowd Global Investor Summit, as featured in The Jerusalem Post, and in our video recap.
Watch: Interview with CTech, in which I discuss how Artificial Intelligence is not overhyped…
Watch: Global Tech Gurus Converge on Jerusalem for OurCrowd Investor Summit. 
As we start the new decade, we want to celebrate the incredible achievements of the Israeli tech ecosystem over the past 10 years, and OurCrowd's key part in this unbelievable story…But, looking forward, we want to take a long-term view and focus on what is needed to get where we want to be, 10 years from now. Here are our predictions for the top 10 tech trends for 2020, as featured in Israel21c. See our blog post about the trends here.
We want to increase our activity and focus where the next generation of breakthrough technologies will emerge. Nature abhors a vacuum, and now there is vast and underappreciated potential in early-stage investing. OurCrowd bets on early stage startups, marks record growth in Israeli tech ecosystem.
See more coverage here.
Top tech news this week 
News from the industry 
Watch: With 2.4M views and counting – NTT CEO Jun Sawada joins the 2020 OurCrowd Global Investor Summit and explains how IOWN (Innovative Optical and Wireless Network) will create a smarter world.
CTalk: Seagate Technologies Opens Tel Aviv Innovation Center.
CTalk: Toyota Is Scouting for Smart Cities Startups, Says Toyota Ventures Exec.
Events & more
Will you be attending AIPAC 2020 on March 1-3? OurCrowd is exhibiting; visit our booth (#920 in the AIPAC Village) featuring Israeli startups in mobility, drones, communications, medtech and more. 
Coming up: Frontiers in Fintech, a fintech startup competition for startup companies from all over the world. The competition is organized in collaboration with Jerusalem Venture Partners (JVP) and OurCrowd and is part of the International Fintech Conference that takes place in Mount Scopus in Jerusalem on March 30-April 1.
Apply here to participate in the competition as a fintech startup, and click here to register to attend.

See which OurCrowd events are taking place near you on our Events Calendar
Looking to connect
We currently have 500+ open positions at our global portfolio companies. Here are a few of the most exciting:
Search and filter through OurTalent to find your next challenge
---