In Israel's early years, long before it became the "Start-up Nation," the country began to develop when communities of people came together and found a way to live and progress. They did this through the creation of kibbutzim, a collective communal society based on the guiding principles of socialism. Although the kibbutzim approach contradicts the capitalist system which the startup industry is based on today, it was an instrumental part of Israel's success story. After all, the concept of kibbutz is innovative in itself.
After years of being the supporting pillar of Israel's economy, in the 1980s the kibbutz movement began to suffer the consequences of Israel's economic transition from socialism to a free market based on capitalist values. Most kibbutzim had to privatize part or all of their economic and social structures to avoid going bankrupt. However, some kibbutzniks tapped into their innovative roots and were able to overcome the crisis they faced. Showing some of the ingenuity they are famous for, the kibbutzim  branched out from farming and turned to high-tech in order to save their communities.
A conceptual change
Today the kibbutzim play a major role in the Israeli (and global) high-tech and startup scene. Their involvement spans over a variety of fields, from medical to solar, cosmetics to agriculture, and so on. Here are a few examples of kibbutzim that found innovative solutions to help keep their heads afloat during the economic evolution that made the Start-up Nation what it is today: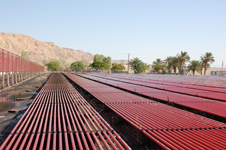 Israel's Kibbutz Ketura, founded in 1973, is located 50 kilometers north of Eilat in the Arava desert. Ketura's agricultural enterprises include a date orchard and a dairy herd. Like many struggling kibbutzim, Ketura moved into environmental business and has branched out into two green-tech ventures. In 1998 Ketura established its Algae plant, Algatechologies. Algatech is a world leader in the production and supply of AstaPure™, a premium natural astaxanthin – one of the world's most powerful antioxidants sourced from the microalga Haematococcus pluvialis (source). Ketura is also home to the Israel's first commercial solar field. The 4.95 megawatt solar field is run by the Arava Power Company, and in August 2009 Siemens paid $15 million for a 40% stake in the company.
Kibbutz Baram was founded in 1949 near Israel's Northern border with Lebanon. The kibbutz has ponds for fish farming and over 2,000 dunams for growing crops. In addition, the kibbutz has orchards where various fruits are grown and shipped to markets across the country. However, Baram's main source of income is Elcam Medical, a factory that manufactures innovative medical supplies with a large international customer base. Although Baram adopted modern business practices with all things concerning the factory, the kibbutz is still a socialist enterprise. All the kibbutz members, from the CEO to the simple factory employee, forward their income to the kibbutz and are in return given a monthly budget. Furthermore, the kibbutz members all have a right to vote on important decisions concerning the factory, such as its acquisition by Italian firm Lucomed in 2010.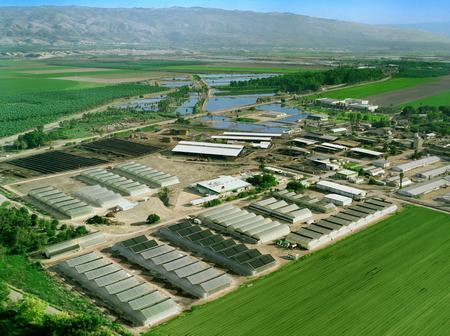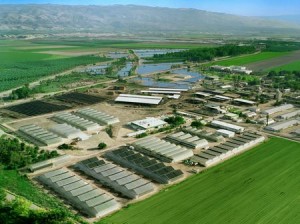 Located in the Beit Shean valley, Kibbutz Sde-Eliyahu is one of the only kibbutzim that continues to make a living solely and exclusively from agriculture. Founded in 1939, Sde-Eliyahu produces various fruits and field crops, as well as dairy cattle and poultry. For many years Sde-Eliyahu was a pioneer in organic farming methods and is a major advocate for non-pesticide management. The kibbutz is home to Bio-Bee Biological Systems, a unique company which mass produces and implements beneficial insects and mites for agricultural purposes. These organisms include natural enemies for biological pest control, bumblebees for natural pollination in greenhouses and open field crops and sterile males of the Mediterranean fruit fly for its control by Sterile Insect Technique.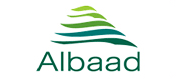 Founded in 1945 and then relocated in 1949, Kibbutz Massu'ot Yitzhak's economy was based on agriculture. In the mid 1980s, the community was keen to establish an industrial enterprise and founded Albaad, a small company that later grew to become a global leader in production of wet wipes. Despite its international success, Albaad takes pride in that it operates like a family-run company. The majority of Albaad's equity is owned by the kibbutz's membership. The rest of Albaad's equity is owned by the general public, via the Tel Aviv Stock Exchange.  In addition, the company has a policy of distributing almost 50% of its profits as dividends, an income stream that makes Massu'ot Yitzhak one of the most successful kibbutzim in the country. It is thanks to Albaad's profits that the members of Massuot Yitzhak are able to maintain their collectivist ethos.
Kibbutz Shamir was established in 1944 by a small group of Romanian immigrants on the western slopes of the Golan Heights. The kibbutz raised cattle for meat, poultry and runs an apiary. In 1972, Shamir Optical Industry was established as a manufacturer of glass bifocal lenses and its impressive technological developments has gained the company international success. In 2005, Shamir Optical Industry became the first kibbutz-owned company publicly traded on a U.S. stock exchange. Since then the company has been a source of great wealth to the kibbutz, making it one of the most prosperous kibbutzim in Israel.
When Socialism & Capitalism Go Hand In Hand
In the end, it seems surprising that an institution built on the foundations of socialism have become successful in an industry that embodies capitalism. But then again, being a product of Israeli innovation, is it truly a surprise that the kibbutzim became such nests of innovation? Rather than let their kibbutzim die, Israelis were able to take the values of each system and form an unprecedented combination that helped them maintain their original ideology.
[xyz-ihs snippet="KaliaNatan"]