Top investment opportunities
Startup of the Week: Edgybees, connecting the metaverse to the real world
FAA says Flytrex drone delivery can go further
Candel aims Bionaut micro-robots at brain cancer
WSJ: OurCrowd ahead of the curve in UAE ties
Meet OurCrowd's mobility startups at CES
Brodmann17 brings revolutionary ADAS vehicle to CES 2022
Orbital Insight upgrades GO satellite data platform
CB Insight names Sweetch to top innovative health startups
European banks adopt HUB Security's cybersecurity platform
Introductions
More than 3,600 high-tech jobs
Startup of the Week:
Edgybees, accurate geodata for real-time decisions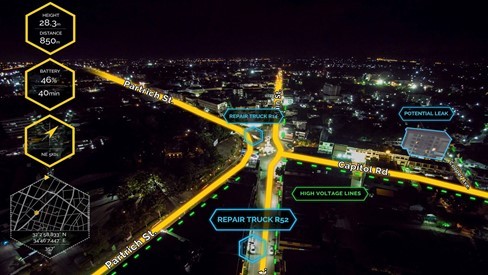 The flood of visual data, from aircraft, drones and earth imaging satellites is hard to use for sensitive emergency or security situations when the imagery is off by tens or hundreds of metres and missing geographical context. Edgybees' AI-driven software aligns data from any satellite or aerial sensor to the real world with unprecedented speed and location accuracy. It fuses computer vision, multi-sensor data analytics, and 3D video generation to provide a visual layer of highly accurate, real-time information. The platform is used by emergency services, national defense forces and other critical agencies for whom accuracy can mean the difference between life and death. Edgybees' software has been used to save lives in the California and Australia wildfires, hurricanes, and deployed in DoD missions. The company has a great roster of customers including the US Air Force, Palantir, BAE Systems, Accenture, Verizon 5G Labs. Edgybees has partnerships with Microsoft and Amazon and is poised for further growth by capitalizing on the fast-growing space industry which in 2021 is estimated at $450B and expected to grow to $1.4T by 2030. Applying Edgybees' geo-registration engine to satellite imagery improves the location accuracy from 50 meters to under 2 meters, opening new markets and applications, including in the infrastructure of the evolving metaverse which needs accurate location data for many applications. Edgybees is growing rapidly; the company expects 80% YOY revenue growth by the end of 2021 and is forecasting an additional 100% YOY increase by the end of 2022. This up to $7M round is being led by Seraphim, an experienced space investor. Over the past year, four of Seraphim's investments have reached unicorn status via an IPO or private funding round.
FAA says Flytrex drone delivery can go further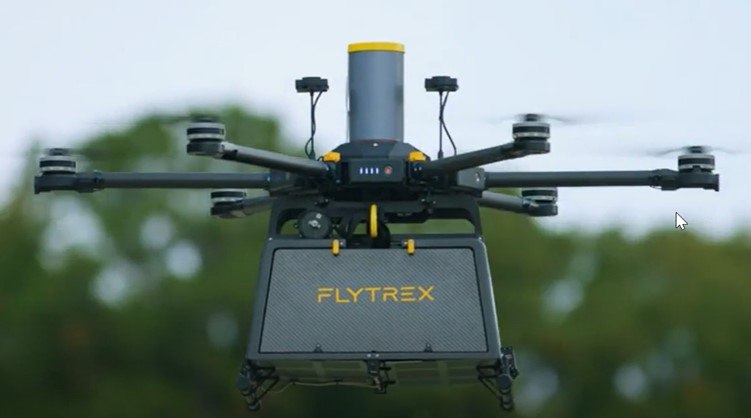 More people can now get takeout from the sky. The US Federal Aviation Authority has given our mobility pioneer Flytrex the green light to expand its drone-based delivery service to a one-mile radius, enlarging the reach to about 10,000 households, AV Web reports. Flytrex drones currently deliver food and retail products from Walmart, Starbucks and other providers to suburban homes in North Carolina. The company has raised around $60M so far to develop its services and is currently funding on the OurCrowd website.

Candel aims Bionaut micro-robots at brain cancer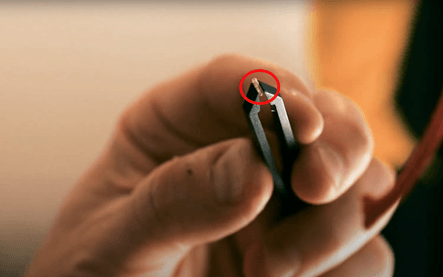 Candel Therapeutics has chosen OurCrowd portfolio company Bionaut Labs to help deliver its medications directly into cancer victims' brains. Bionaut's micro-robots can be remotely guided to a brain tumor, release Candel's immunotherapies and safely be removed from the patient's body. The companies will research the use of the micro-robots in a preclinical setting with the aim of advancing clinical trials. "We look forward to this collaboration with Bionaut Labs in the hope that it will ultimately lead to better outcomes for patients living with brain cancer," says Dr. Paul Peter Tak, President and CEO of Candel Therapeutics. "At the moment, we are talking about the brain and the spine, but other parts of the body could be targeted too," Bionaut CEO Michael Shpigelmacher tells the Jerusalem Post.
Read more here.
WSJ: OurCrowd ahead of the curve in UAE ties
"In late November, OurCrowd, Israel's most active venture capital fund, became the first to open up offices in the UAE for direct investment in Emirati companies," Thomas Grove notes in the Wall Street Journal, reporting on the Israeli Prime Minister Naftali Bennett's historic visit to Abu Dhabi this week. Read more here.
Meet OurCrowd's mobility startups at CES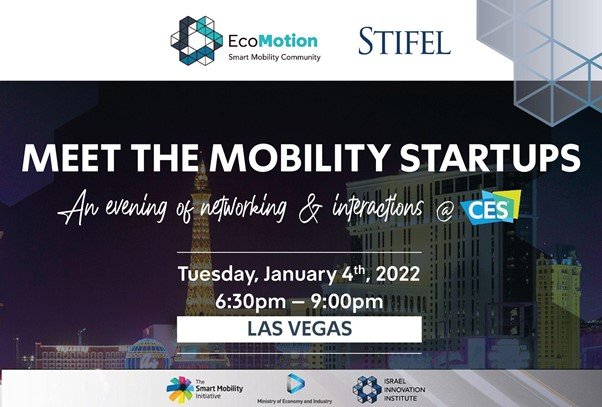 If you're planning to attend CES in Las Vegas next month, don't miss the mobility startups showcase hosted by OurCrowd and Stifel at the Hard Rock Cafe on Jan. 4. You'll have the chance to meet senior executives and entrepreneurs from a host of OurCrowd portfolio companies including Arbe, Brodmann17, C2A Security, Flytrex, Foretellix, Hailo, Innoviz Technologies, LeddarTech, Ravin.ai, RideVision, Corractions and Sfara. You must register in advance. For details and an invitation contact Yakir Machluf, OurCrowd's VP Business Development and Mobility Lead.
Top Tech News
Brodmann17 brings revolutionary ADAS vehicle to CES 2022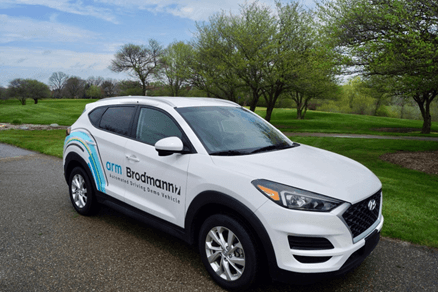 If you want to take a ride to the future of autonomous vehicles, come by CES 2022 in Las Vegas in January. OurCrowd's mobility trailblazer Brodmann17 will be bringing its demo car, fully equipped with its high-performance perception software, for attendees to try for themselves. The company's AI-powered advanced driver-assistance system processes information from cameras and sensors in real time. Integrated with ARM processors, the system is cost effective and ready for mass production.  
Orbital Insight upgrades GO satellite data platform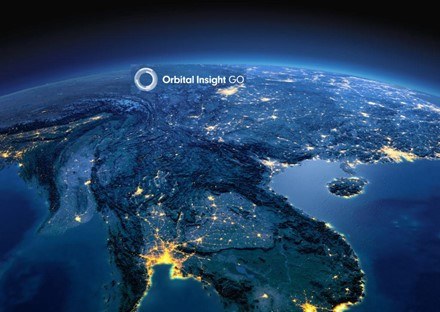 Orbital Insight, the OurCrowd portfolio company that delivers accurate satellite data for defense, intelligence and other critical users, upgraded its GO geospatial data analytics platform to offer multiclass object detection, SatNews reports. Advanced computer vision algorithms enable GO to identify and differentiate between classes of ships, aircraft and vehicles within satellite imagery. The state-of-the-art multiclass ship detection algorithms will bring immediate benefits for security, supply chain and other critical needs. "Understanding the movement of specific ships, aircraft and railcars is critical to our national security," says CEO Kevin O'Brien. "Computer vision can make this a reality at a scale and granular level of analysis that humans can't possibly do on their own.
CB Insight names Sweetch to top innovative health startups
Our remote healthcare pioneer Sweetch was named to CB Insight's list of the world's most innovative digital health startups, Israel Hayom reports. The company's platform delivers hyper-personalized care for chronic health conditions by combining artificial and emotional intelligence to learn patients' real-life behavior patterns and optimize engagement. "Sweetch is proud to be providing the rapidly evolving remote health space with a critical missing component – effective, continuous relationships between health ecosystem players and all the individuals they serve, at scale," says CEO Yoni Nevo.
European banks adopt HUB Security's cybersecurity platform
Our cybersecurity vanguard HUB Security is protecting key financial institutions in Europe. The company sold its D.Storm platform to three central banks across the continent. The software simulates a DDoS attack, when cybercriminals flood servers with false data, causing websites to crash. "DDoS attacks are becoming more frequent, larger in size, and longer with the use of new botnets," says Eyal Moshe, CEO and co-founder of HUB Security. "The strong sales and feedback of D.Storm indicate that companies are responding seriously and conducting rigorous testing to better understand how to upgrade their cybersecurity programs."
Introductions
Your portfolio gets stronger when the OurCrowd network gets involved. Visit our Introductions page to see which of our companies are looking for connections that you may be able to help with.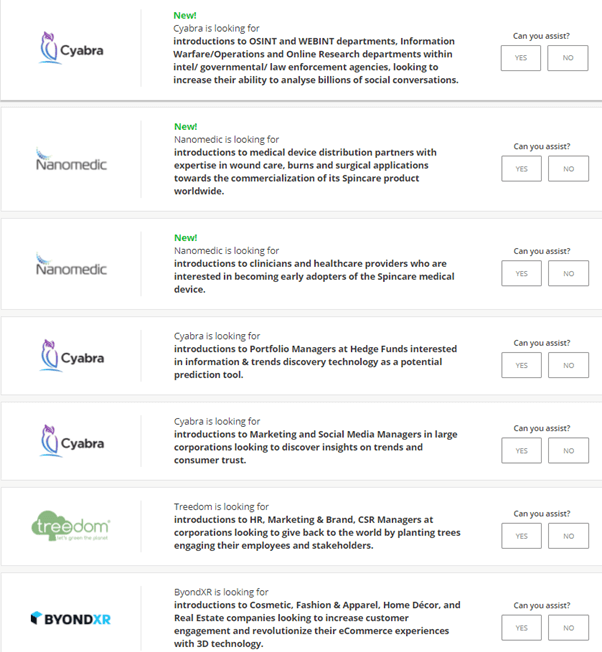 More than 3,700 High-Tech Jobs
Read the OurCrowd High-Tech Jobs Index Q3 2021 HERE.