What's new? WalkMe raised $25 million to expand worldwide. What's cool? These 12 new apps from Israel. Who praised Israeli high-tech? Google Chairman Eric Schmidt, who gushed over the country's innovation culture. Read up on these news items and more, below.
Start getting this weekly newsletter via email: Subscribe now
WalkMe walks customers through websites – and raised $25M in the process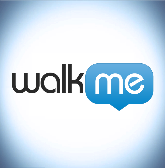 When WalkMe co-founder Eyal Cohen's mother asked him to show her how to do stuff online all the time, he decided to be a good Jewish son and step up to the plate: by creating an online assistance platform. Four years later the successful Israeli company raised $25 million in Series D funding to launch a New York office, expand its current teams in San Francisco, Tel Aviv, and Melbourne, and increase customer acquisition. Learn more.
OurCrowd & Portfolio Companies in the News
12 of the coolest new apps from Israel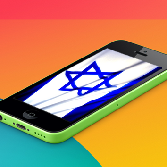 Take a selfie without hands? Connect with your favorite Chelsea footballers? Cope with an overflowing email inbox? Israeli app makers have you covered. In honor of last week's Israel Mobile Week – June 8-12, 2015 — ISRAEL21c brings you a dozen more made-in-Israel apps that could make your life healthier, more fun, and more efficient. See the full list.
Google CEO praises Israeli high-tech for not following the rules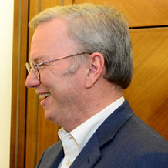 Google chairman Eric Schmidt gushed over Israeli high-tech and its innovation culture during a recent visit to the Weizmann Institute of Science. He said he is so impressed by the local startup arena that he invests in it. Schmidt praised Israel's 'culture of entrepreneurship' repeated times during his visit here. He highlighted Israelis' risk-taking and refusing to play by the rules as keys to success. Meet Eric.
Interview with Bizzabo's marketing & social media strategist, David Epstein

David is a brand building expert who has advised some of the world's largest and most beloved brands on how to do marketing better. Currently, David is the Marketing and Social Media Strategist at Bizzabo, a tech startup engineered to transform events by providing organizers and attendees with transformative networking tools. David is responsible for designing and executing marketing strategies that raise brand awareness and nurture leads. Get to know David.
At annual summit, entrepreneurs seek to rebrand 'social good'

150 participants from 32 countries attended the 9th annual ROI Summit, a conference for young Jewish leaders sponsored by the Charles and Lynn Schusterman Family Foundation. This year's summit was held June 7-11. The Jerusalem conference is a gateway into the larger ROI community and introduces attendees to the ideas the organization works to promote year-round. ROI is a place for entrepreneurs to try and change the world. Learn more.
OurCrowd's News Nuggets


Subscribe for weekly updates about the Startup Nation to your inbox.
See this week's original newsletter here.
[xyz-ihs snippet="HowToInvestInIsraelCTA"]