Just because you're a great entrepreneur doesn't mean you'll make a great investor. While there's overlap, the skillset that makes an individual a powerhouse when it comes to building a company (and exiting it) isn't the same as what makes a profitable investor.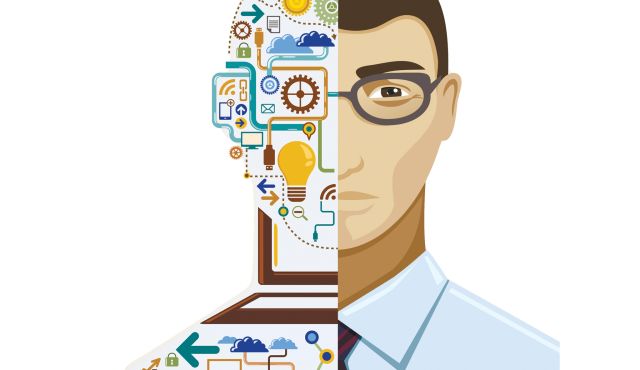 Gallup research shows certain behavioral traits are shared among top entrepreneurs. Out of 2,500 entrepreneurs studied, top performers tend to spend a lot of time aligning employee responsibilities with corporate goals. That makes for great entrepreneurs but that same behavior doesn't necessarily manifest itself in top investors. Investors need to be able to identify that trait in the entrepreneurs they fund. It's common in the startup space for entrepreneurs to try their hands at investing in startups once they cash out, only to find that the same skills that made them rich won't necessarily make them successful investors.
But, there are a few entrepreneurs turned investors that have parlayed their business-building skills into become successful angel investors and venture capitals. Thankfully for us, many of these entrepreneurs-turned-investors write extensively about their experience.
Here's a list of 23 entrepreneurs who have become powerhouse investors:
That's right — the author of 4 Hour Work Week/4 Hour Chef/ 4 Hour Body fame is also a strong angel investor, bringing his expertise in helping spread ideas and quickly monetize them to his portfolio companies. Don't expect Tim to hold anything back — everything he does, he does BIG. And as he approaches investing as an entrepreneur, Ferriss is attracting a large following to his portfolio moves.
Portfolio Highlights: Facebook, Twitter, Shopify
Investment Philosophy: "So I look for consumer-facing products addressing a problem I have that are already demonstrating traction of some type — like user adoption — that I can help dramatically. They need to be simple enough to understand, yet unique enough to pitch a trend piece to say, Fortune or the New York Times. Which means by default, I could pitch it not just to New York and San Francisco but the rest of the country. And ideally, but not a prerequisite, a product-focused studio and at least one person who's been with the startup from early inception to exit on the exec team." (Fortune)
Reid Hoffman is one of the most sought-after opinion maker in Silicon Valley. Sure, he founded the largest business social network in the world, LinkedIn. But, he's also taken his magic touch as an entrepreneur and turned it into profits as an investor with key investments in Facebook, Airbnb, and PayPal.
Portfolio Highlights: Facebook, Airbnb, and PayPal
Investment Philosophy: "Even if you have a mass audience and unique value prop, a business fails without cash flow. An initial round of financing is important, but how reliable is later financing? Will investors see the right elements in the next stage? Your product must scale intelligently – this is why I like software. A well-coded site can adapt to mass demand without its capital expenditures scaling out of control. A product like TypePad can grow to 10 million users without half the growing pains of a service like WebVan, the Web 1.0 startup that attempted to deliver groceries to users' doorsteps. Try reaching Facebook scale with a service like that." (TechCrunch)
Caution with the language on the video above — Jason Calacanis holds nothing back. He continues to build out new companies while he pursues investments for his $10 million angel fund. On the entrepreneurial side, he's built Mahalo, This Week in Startups, Inside.com, and LAUNCH (the biggest startup conference in the world).
Portfolio Highlights: Uber, Tumblr, Evernote
On Angel Investing: "A couple of years ago my level of angel investing would be significant on a number-of-deals basis (two or three per month), but not very important or significant on a dollar basis. Today? Well, I'm able to lead a round of funding, set the price with the founder, and perhaps even take a board seat. (In most cases we get the option of a board seat, even though I really don't have the time to sit on that many boards.)" Source
Suster is a well-know voice in the investing world as he's written extensively about investing in startups and building them on his website, Both Sides of the Table. He can talk about both sides of the table because he's a 2X entrepreneur (sold a company to a French firm and another to Salesforce). He's also a partner at Upfront Ventures in SoCal.
Portfolio Highlights: Maker Studios, Adly, Awe.sm
Investing Philosophies: "You have to deal with CEOs who resign. Co-founder discontent. Products that ship late and place entire companies under serious stress. Health destroying stress. You have to figure out when to be the upbeat coach, "It will all get better, stay confident, keep the course." Or the honest voice in one's ear, "Listen mate, you've been protecting your head of product for far too long. You can't have this many quality issues and still protect his job. It's time for change." (Inc.)
Dharmesh Shah is the co-founder of HubSpot, one of the leading marketing software platforms and rumored to be going public in 2014. Even while he's still very active in his firm, he finds time to invest in companies. He's interesting — he has a very clear investment philosophy that is somewhat contrarian to the way typical angel investing is practiced.
Portfolio Highlights: Apperian, UserVoice and AngelList
Portfolio Philosophy:
Angels shouldn't do a lot of due diligence. There's not much to inspect in an early-stage startup. Just start writing checks.
For successful entrepreneurs that have made some money, angel investment is a great way to live the early-stage life vicariously through entrepreneurs. It's a lot of fun.
There are no real "rules" to angel investing. You don't have to spend a lot of time. You don't have to mentor. You don't have to do anything you don't want to do. You can just write checks. Entrepreneurs LOVE fast decisions from people they respect who let them build great businesses. (Source)
If being outspoken is a shared characteristic of some of the best investors on this list, Mark Cuban should dominate. The founder of Broadcast.com (who made billions when he sold it to Yahoo) is now an active owner of a basketball team, shark, angel investor, and coach to entrepreneurs.
Portfolio Highlights: Slideshare, Nimble, Clarity
Investment Philosophy: "I invest in companies that i think are compelling, differentiated and run by motivated entrepreneurs. It must be run to create profits and returns, not to find an exit. I don't pay Silicon Valley valuations. I give preference to Dallas, Pittsburgh, Bloomington Indiana based companies." (Source)
7) Peter Thiel (website)
Peter Thiel proves that there are just some people who are born to make money, both as entrepreneurs and investors. He co-founded PayPal and Palantir and invested early in a small social media company called… Facebook. Thiel is well-known as encouraging promising young people an alternative to college through the Thiel Fellowships.
Portfolio Highlights: Facebook, LinkedIn, Yelp
Investment Philosophy:  "One of the big misses has been not investing more when companies worked. That's when you often need to be doubling or tripling down. I probably invested in close to 200 companies over the last ten years. In every case where there was a significant up-round led by a top-tier venture capitalist, you should've always [invested more]. I don't ­believe there was a single case where you lost money." (Forbes)
Sometimes it seems that everything that Marc Andreesen touches turns to gold. Marc, viewed as a pioneer in the tech space, founded Netscape, Opsware, Ning, and now his own investment firm, Andreesen Horowitz. He's the go-to guy on tech trends and a frequent speaker in the angel investing space.
Portfolio Highlights: Facebook, Pinterest, Foursquare
Investment Philosophy: At Andreessen Horowitz, we favor founders running the company. As a result, we spend a great deal of time thinking about the characteristics required to be a founding CEO. Perhaps the most important attribute required to be a successful founding CEO is leadership. So what is leadership and how do we think about it in the context of the CEO job? Are great leaders born or made?
So what makes people want to follow a leader? We look for 3 key traits:
The ability to articulate the vision
The right kind of ambition
The ability to achieve the vision (Source)
Kopelman founded three companies (Half.com, Infonautics, Turntide) before he founded his fourth and current gig, First Round Capital. First Round employs a more modern community structure (versus the older, venture agency model) where companies and mentors in the First Round network collaborate and work to support one another (as opposed to the venture firm doing all the helping).
Portfolio Highlights: Path, BazaarVoice, StumbleUpon, Square
Investment Strategy: "…if you're building a community and network-driven model, the value of the community goes up vs down. You now have a new CEO, new head of sales, and the value is being delivered by every company in the network. We've also created over 60 events a year, helping our companies connect to one another. We also have workshops. We see that there is real power of having a community of connected enterpreneurs who are willing to help each other. I will posit that a year from now, if you're looking back at the top VC firms, a network/platform one will appear." (Source)
Ex-Kleiner Perkins venture capitalist, Vinod Khosla, changed the technology landscape when he founded Sun Microsystems. Since Sun, Vinod has made his mark on the investing landscape — first at Kleiner and now at his own firm, Khosla Ventures. Vinod is one of the highest profile entrepreneurs who's successfully transitioned into all-star investor.
Portfolio Highlights: Yammer, BillGuard, Xobni, Kaggle
Investment Philosophy: When a business plan is submitted Khosla has three different experts look at the idea. If they say it won't work, there is a high likelihood he'll take the bet. If they say it will probably work, it's likely he'll take it. If all three say it will definitely work, he is likely to walk away. After all, if the experts say it will work then it can't be that hard and you can bet a lot of others are doing it too. (Source)
11) Niklas Zennström (website)
Niklas transformed the way people communicate forever when he co-founded Skype. Since then, he's been focused on investing through a vehicle and firm called Atomico.
Portfolio Highlights: Rovio, Jawbone, Fab, Climate Corporation
Investment Philosophy: "We look for outstanding companies, primarily outside of Silicon Valley, that have a proven game-changing technology or a disruptive business model, that are showing real signs of traction, and have the potential to become or are already an international category leader with a brand loved by users and customers. We want our portfolio companies to attack large and changing market opportunities." (Source)
Pulver pioneered the development and growth of the VoIP industry as he co-founded Vonage. Now, he's continuing to enable new communication technologies as an investor (note, OurCrowd is an investor in Zula, where Pulver is Chairman). Pulver runs #140conf, a set of global technology and media conferences. Jeff is an early-stage investor, with over 150 (!) investments in his portfolio.
Portfolio Highlights: Twitter, Foursquare, Zula
Investment Philosophy: When it comes to investing in startups, Pulver said the most important thing is the team. The reason is because if there are any obstacles and the business model changes, the team would be responsible for that. (Source)
As the co-founder of Epinions, which went public via an acquisition by Shopping.com, Naval Ravikant knows what it takes to succeed as an entrepreneur. As a supporter of the entrepreneurial ecosystem he ran Venture Hacks, a website that helped entrepreneurs navigate the fundraising and company-building process. From there, Naval parlayed his experience to build AngelList – a meeting platform for those seeking money and those investing money. As an angel investor himself, Naval counts over 70 companies in his portfolio, making him a serious entrepreneur turned investor.
Portfolio Highlights: Twitter, Uber, Yammer, Stack Overflow
Investing Philosophy: When asked the key things he looks for, he said when investing at such an early stage, he makes an emotional investment because there is not much else to judge it on. He specifically looks for at least one of these things: a unique product that is difficult to copy, an awesome team and traction or social proof that there are willing buyers who will pay money for the product or service. (Source)
Mike began his tech career in high school and it wasn't long after that he co-founded Motive, which he took public. Transitioning out of entrepreneurhood to focus on investment activities, Mike runs his investment firm, Floodgate. He's considered by many to be a top angel investor. What does Mike invest in?  How about Thunder Lizards.
Portfolio Highlights: BazaarVoice, AngelList, Chegg
Investing Philosophy: Maples and Floodgate look for 5 things in a team:
a visionary entrepreneur
the matching of the entrepreneurs' life stories with their current pursuits (an authentic entrepreneur)
a huge potential market
startups with a fundamental advantage
modest capital requirement (Source)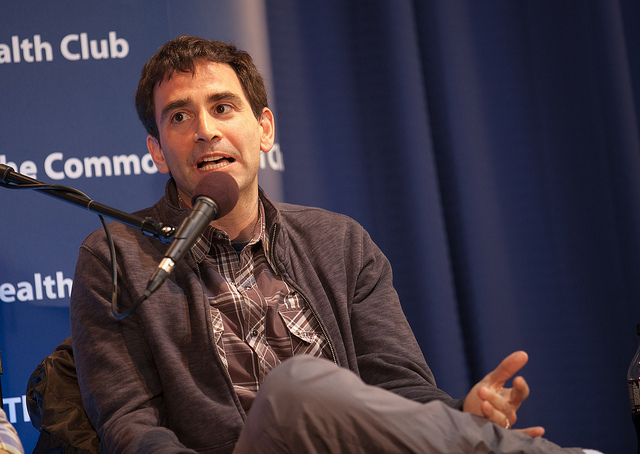 Elad has a super hot hand right now as an angel investor. Many of Silicon Valley's top startups count him as an early investor, including Airbnb, Stripe, Square, and Pinterest. He has some real entrepreneur chops and sold MixerLabs/GeoAPI to Twitter.
Portfolio Highlights: Airbnb, Stripe, Square, and Pinterest
Investment Philosophy: Gil likes to invest in companies that believe they have the chance to be worth $1 billion. If the company sells to businesses, then Gil look for the start-up to target a market will grow big enough to support a company that will be worth $1 billion with a reasonable market share.  If the company is focused on consumers, Gil will need to imagine how it could become big – for example, when Google was launched, few investors could see the business potential of a world-beating search service as a way to attract Internet advertising revenue.(Source)
Dave Morin is the CEO and Co-founder of Path. He's spent impactful time at Facebook and Apple. On the investment side, he's been no less prolific. He brings his experience as an entrepreneur to provide value to the company he invests in.
Portfolio Highlights:  Airbnb, Quora, Evernote
Investment Philosophy: He typically invests $10K-$50K in young companies. Morin prefers to invest in companies based in San Francisco, New York, Boulder, or Austin. He is focused on the following markets: social, mobile, education, commerce, energy, food, travel, news, finance and entertainment. His areas of expertise lie in product, design, marketing, technology and strategy. (Source)
Matt just happens to be the founder of Automattic, a holding company for other smart Internet startups and the developer of WordPress, the largest blogging platform in the world. As an entrepreneur, Mullenweg is know for his big ideas and as an investor, he maintains the same reputation.
Portfolio Highlights: Hipmunk, MakerBot, Wealthfront
Investing Philosophy: Mullenweg says that he doesn't really have a strong investment thesis. Instead, he invests in the products he uses himself and open-source applications and marketplaces. He also seems to have a strong interest in e-commerce and even argued that if he were starting a business today that wasn't a content-centric company, he would probably look into building an open-source e-commerce platform. (TechCrunch)
Tim and Kevin from Float Deck – glennmc on Vimeo.
Kevin Rose is a 3X entrepreneur, founding Digg (acquired by Betaworks), Revision3 (acquired by Discovery Channel), and Milk (acquired by Google). He's now a partner at Google Ventures and is consistently counted as one of the top startup investors anywhere.
Portfolio Highlights: Facebook, Twitter, Foursquare
Investment Philosophy: Here's what he doesn't want: "Pinterest for cats"—or other ideas that iterate on an existing trend. "They're not the leader in their space, and doesn't give me much confidence in where they can take their startup," he said."I'd be lying if I'd said I have this grand vision," he said when asked what kinds of companies he's looking for. "I don't want to do the Pinterest for cats … or a modification" on something that's already done, he said.
Instead he's looking for "big ideas," and not a lot of them."I don't do a lot of deals," Rose said. "I'm not like an index investor doing 50-75 deals a year. I pare down the total number of the deals. I'll do 10-12 deals a year."He wants to get heavily involved in every startup he invests in, so his concern is spreading himself too thin. (Source)
Mitch took his company, Lotus Notes, from $0 to $200 million in revenue in 3 years. He also founded the EFF, the Electronic Frontier Foundation. He's very active in the startup community and closely followed by fellow investors, as a classic example of entrepreneur-turned-investor.
Portfolio Highlights: Uber, Twilio, Optimizely
Investment Philosophy: As an investor, he gravitates to social impact startups because he's always found that there was an oversupply of socially minded entrepreneurs who couldn't find funding without compromising on their social values, which means there is demand and potential to be tapped. (Source)
Joe happens to count two major startups as notches in his entrepreneurial belt: Addepar and Palantir, both big names in the Valley. He's been a relatively active investor in startups as he blends both worlds of in-house entrepreneurism with angel investing via his firm, Formation 8.
Portfolio Highlights: AngelList, Bread, Lex Machina
Investment Philosophy: Joe Lonsdale likes businesses with much higher barriers to entry—and gestation periods. The 31-year-old, who co-founded the big data company Palantir in 2004, is on a mission to take on incumbents in areas like finance, government and healthcare with software that usually takes five to seven years to prove that it works. (Source)
Joshua was the founder of Del.icio.us, a Web 1.0 company sold to Yahoo. He then founded and ran Tasty Labs as CEO, which was ultimately sold to Walmart. Now, Joshua spends his time as a much-sought-after angel investor.
Portfolio Highlights: Kickstarter, MakerBot, Etsy
Investment Philosophy: Schachter discussed the importance of "felt" impressions in evaluating businesses and supporting a company because it "smells good, it tastes good." A company's design as well as its engineering help negotiate this experience. (Source)
Mark was the founder, CEO, and Chief Product Officer of casual gaming powerhouse, Zynga. Zynga was the fourth company he founded as he's been an active leading entrepreneur since 1995. Angel investing has always been core to Mark's entrepreneurial activities and he's had a hand in both building and investing in some of the most seminal tech firms in history.
Portfolio Highlights: Dropbox, Twitter, Facebook
Investment Philosophy: "I love investing, especially in public securities where you get an immediate score card of how you're doing. my reality is that i will always be a macro investor, meaning i invest in big picture themes rather than based on detailed fundamental analysis. my big macros now are energy (like the rest of the world) and early stage consumer web which still seems to be fairly under invested given the large prospects. i know these seem like two very different areas but i was encouraged to read that the founder and ceo of IDT (who has made a number of brilliant bets) is actually going the same route, though his also includes film and media which i've viewed as more of a hobby than real business." (Source)
Kevin was previously the co-founder of Xoom, now a publicly traded international money transfer company. Now he spends his time running (CEO) Eventbrite and bringing his entrepreneurial skills to angel investing with some really smart investments in the next generation of tech powerhouses.
Portfolio Highlights: Uber, Airbnb, Yammer
Investing Philosophy: "There's a lot of companies out in the market, a lot of start-ups, so what I find is I'm always looking back at the people but then secondly, really, it is looking for entrepreneurs that are contrarian. There's just too many people following the same course and you want to find somebody who is running against the grain, doing something that one would almost say is ludicrous and unbelievable or strange or bizarre so that's in fact what I look for – the real odd ducklings that are in a very odd category and run by brilliant people." (Source)
[xyz-ihs snippet="CrowdfundingPlaybookCTA"]
[xyz-ihs snippet="ZackMiller"]