Top investment opportunities
Startup of the Week: NeuReality, slashing AI costs
Sufresca: Keeping produce fresh, without plastic
Ukraine crisis: We need new food technology
NYT: Freightos has answers for supply-chain woes
Flytrex begins operations in Texas as FAA certification nears
Chicago gives green light to Superpedestrian
US Army taps ICON for largest 3D printed structures in America
Google Cloud maps shoppers' journey with Oriient
Israel's field hospital in Ukraine uses TytoCare kits
Snowflake chooses Cybersixgill for cyber threat intelligence
Goldman Sachs leads data.world's $50M Series C raise
ADvantage Fund's TAPPP raises $10M, signs Major League Rugby
Introductions: How can you help our portfolio companies?
More than 4,600 high-tech jobs
Startup of the Week:
NeuReality: Slashing AI costs across the board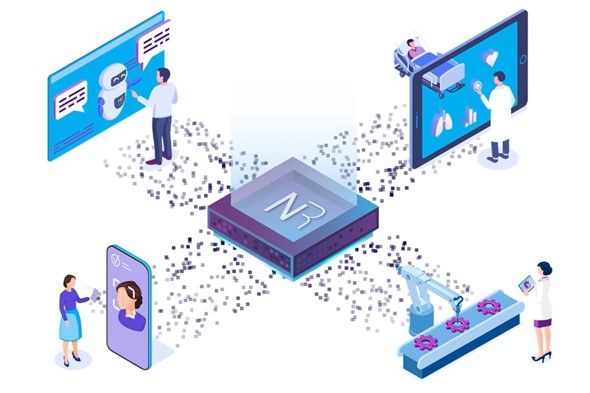 Artificial intelligence technology is disrupting almost every industry from agriculture to retail to transportation, but it doesn't come cheap. AI deployment is held back by hardware costs and software complexity. NeuReality is disrupting the current approach by deploying AI with a new system architecture that reduces the cost and energy consumption of AI systems by an order of magnitude. NeuReality replaces the traditional general-purpose CPU-centric support system, slashing deployment costs by 80 percent and more. The company has partnership agreements with IBM Cloud, Xilinx and others including a leading OEM and a large semiconductor corporation. NeuReality forecasts initial sales of $2.5M in 2022 based on its prototype released in 2021, growing to $30M in 2023 following the launch of its product early that year. Join this $20M Series A Round led by Cardumen Capital and Varana Capital.
Sufresca: Keeping produce fresh, without plastic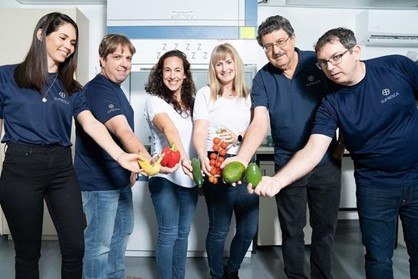 Some 1.3 billion tons of food worldwide are thrown away every year. Around half of all fresh fruits and vegetables is either lost or wasted, much of it damaged in transit or spoiled before purchase. Israeli startup Sufresca has figured out a way to considerably extend the shelf life of produce using its natural and cost-effective technology, Noa Shapira writes in the Times of Israel. The company produces a biodegradable coating that is easily applied to fruits and vegetables, keeping them fresh and saving on plastic packaging to boot. Sufresca is currently funding on the OurCrowd platform.
Ukraine crisis: We need new food technology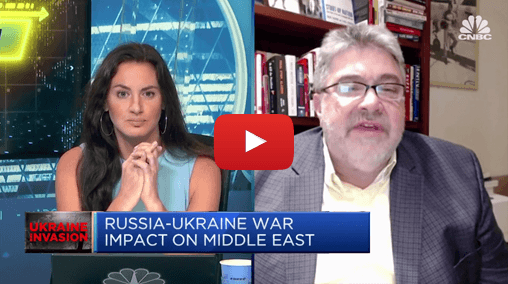 The threat to global food and energy security and sudden price hikes triggered by the Russian invasion of Ukraine highlight the urgency of accelerating new innovations to solve these problems, I told Hadley Gamble on CNBC International.
NYT: Freightos has answers for supply-chain woes
The monumental supply chain disruptions spawned by the coronavirus pandemic have catapulted companies like OurCrowd logistics experts Freightos into the spotlight, the New York Times reports. Freightos' digital booking platform for international shipping harnesses breakthrough technology and data from thousands of global logistics providers, importers, airlines and ocean liners to help companies find sought-after freight space. That expertise is now in high demand after the pandemic rewrote the rules of global commerce. "Researchers and policymakers are flying blind, and both they and ordinary people are turning to experts" like Freightos Chief Marketing Officer Eytan Buchman "as they try to sketch out a new map of a changed economic landscape," The Times reports.
Top Tech News
Flytrex begins operations in Texas as FAA certification nears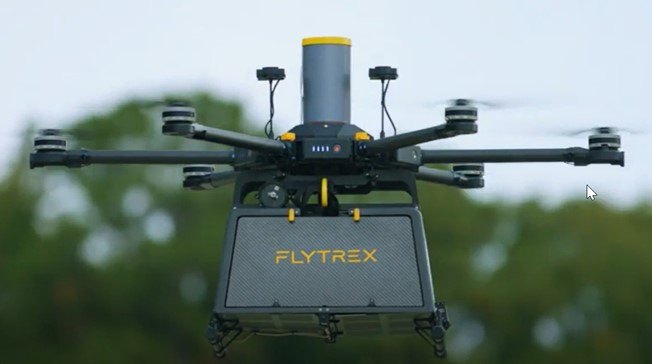 Airborne drone deliveries have come to the Lone Star state. Our portfolio company Flytrex started operating in the town of Granbury, Texas, in the greater Dallas/Fort Worth area, TechCrunch reports. This comes on the heels of the FAA's publication of the final airworthiness criteria for certification of automated drone systems, paving the way for the first-of-its-kind regulatory process of type certification in the US. "This is a pivotal moment for the commercial drone industry. This kind of approval has never been given by the FAA to any unmanned airplane to date. We're very proud to be amongst the very few companies leading the FAA certification process for drones," says CEO Yariv Bash.
Chicago gives green light to Superpedestrian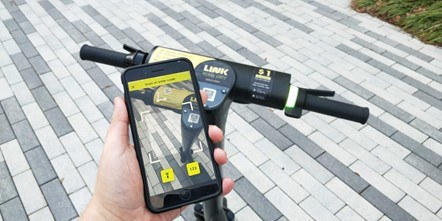 Residents of Chicago will soon be seeing shared electric scooters from our portfolio company Superpedestrian on their streets. The city council granted the company a license to deploy 1,000 of its LINK scooters in some neighborhoods from May, CBS reports. Superpedestrian is one of three companies taking part in an affordable transportation initiative that the city plans to make permanent later this year. "As transportation costs go up, it is critical that we support micromobility solutions like shared bikes and scooters, which provide affordable ways to travel in Chicago without needing a car," says Mayor Lori Lightfoot.
US Army taps ICON for largest 3D printed structures in America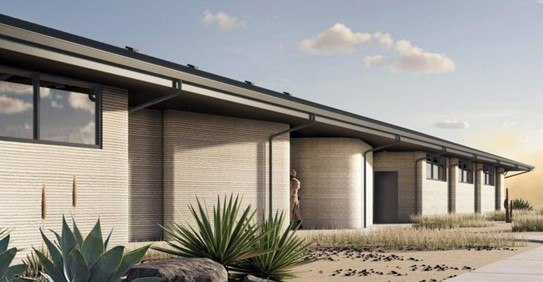 The US Army has contracted our portfolio company ICON to produce three new barracks at Fort Bliss in Texas using its 3D printing technology, Stars and Stripes reports. Each building will be over 5,700 square feet, making them the largest 3D-printed structures in the Western Hemisphere. "Constructing facilities using this cutting-edge technology saves labor costs, reduces planning time and increases the speed of construction of future facilities," says Army Lt. Gen. Doug Gabram, commander of US Army Installation Management Command. Construction is expected to take 10 months.
Google Cloud maps shoppers' journey with Oriient
Wandering through store aisles looking for a particular item can make shopping a frustrating and time-consuming chore. Google Cloud is partnering with OurCrowd portfolio company Oriient to offer shoppers cutting-edge software to direct them exactly to the product they're looking for, AIthority reports. Indoor location services also provide useful data on the customer journey. "Retailers around the globe are rapidly shifting their business strategies to account for the accelerated change in consumer behaviors and shopping preferences," says Carrie Tharp, VP Retail at Google Cloud. "We're excited to have Oriient's location services available on Google Cloud Marketplace so organizations have access to the technologies they need to evolve the in-store shopping experience at scale."

Israel's field hospital in Ukraine uses TytoCare kits
Telehealth kits from Qure portfolio company TytoCare are being used by the staff of the Israeli field hospital based in western Ukraine, Calcalist reports. The hospital's volunteers use the kits to conduct extensive physical examinations on refugees in and around their base of operations in the city of Mościska. The units can listen to a patient's heart and lungs and take pictures of their ears and throat in real time. The exam results are relayed to doctors in Israel for diagnosis.
Snowflake chooses Cybersixgill for cyber threat intelligence
Big data giant Snowflake (NYSE: SNOW) has picked our portfolio company Cybersixgill to help protect its users from cyber attacks coming from all corners of the internet. The company uses machine learning to pinpoint early signs of online security breaches and prevent them. "The integration of an industry leader like Cybersixgill for threat intelligence in the Snowflake Data Marketplace allows our customers to tap into an incredibly comprehensive collection of deep, dark, and clear web data about relevant threat actors, their targets, and techniques," says Omer Singer, Head of Cybersecurity Strategy at Snowflake.
Goldman Sachs leads data.world's $50M Series C raise
Goldman Sachs led a $50M Series C funding round for our portfolio company data.world, which helps enterprises protect their sensitive information, TechCrunch reports. The company's cloud-based tools are designed specifically for corporations looking to significantly improve their data discovery, data governance and big data analytics. "Data.world sits at the intersection of several prevailing trends that are defining the future of data management," says Mike Reilly of Goldman Sachs. The company has raised over $132M.
ADvantage Fund's TAPPP raises $10M, signs Major League Rugby
TAPPP, part OurCrowd's ADvantage sports technology fund's portfolio, raised $10M in a Series B funding round. The company provides a media portal that allows viewers to interact and bet on sports events in real time. TAPPP also inked a multi-year national partnership with Major League Rugby and The Rugby Network, Martech Series reports. allowing rugby fans in the US to engage in live, on-screen betting transactions and gaming contests.
Introductions
Your portfolio gets stronger when the OurCrowd network gets involved. Visit our Introductions page to see which of our companies are looking for connections that you may be able to help with.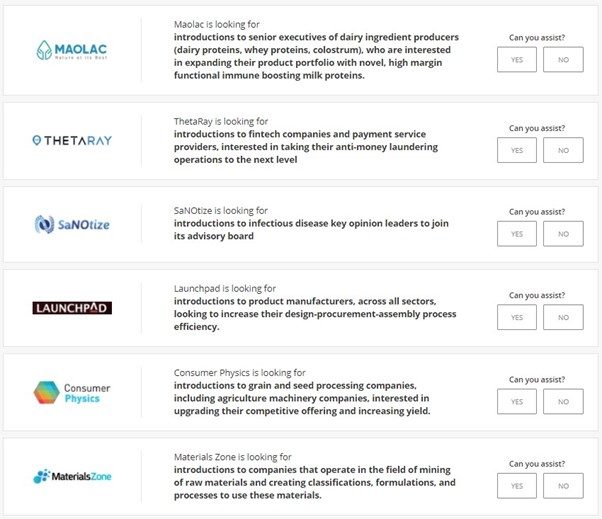 More than 4,600 High-Tech Jobs
Read the OurCrowd High-Tech Jobs Index Q4 2021 HERE.
I would like to wish all of our readers across the world who are celebrating the holidays a Happy Passover, Happy Easter and Ramadan Kareem.
Search and filter through Portfolio Jobs to find your next challenge