Top investment opportunities
Hong Kong's wealthiest man invests in SaNOtize
Genesis Venture Debt II Fund targets $150M raise
Multinationals line up for OurCrowd Summit
Hub Security files draft prospectus for $1.28B SPAC merger
Liquid Instruments: Slashing the cost of lab testing
Cyfirma: 80K security cameras vulnerable to cyber attack
Thaicom taps Orbital Insight's geospatial data in new collaboration
Israel's first digital bank One Zero launches with 12K customers
Zippin tech to power checkout-free stores in Qatar
Multiverse Computing and IQM to develop quantum application processors
Introductions
More than 4,300 high-tech jobs

Hong Kong's wealthiest man invests in SaNOtize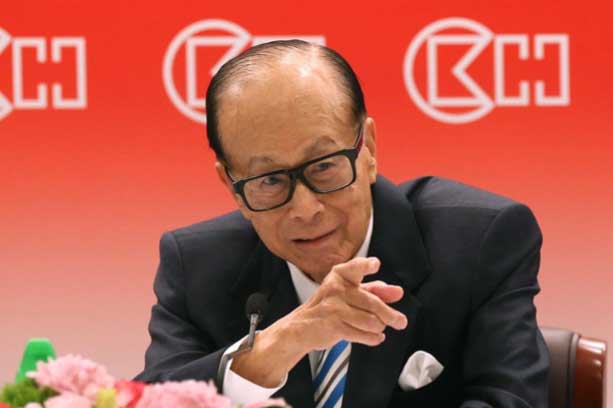 Li Ka-shing, the wealthiest man in Hong Kong, has invested in our portfolio company SaNOtize through his private investment arm Horizons Ventures, the South China Morning Post reports. Horizons joins OurCrowd in leading SaNOtize's $24M Series B round, which will help fund the third phase of clinical trials for its nasal spray that treats and prevents Covid-19. "We look forward to expanding our clinical research and working towards regulatory approval in the United States and Canada," says Gilly Regev, SaNOtize Co-founder and CEO. Agricultural Bank of China International is also participating in the financing round, which is still open to OurCrowd investors.
Learn More
Genesis Venture Debt II Fund targets $150M raise

Singapore-based Genesis Alternative Ventures is looking to raise $150M for its second venture debt fund to finance startups across Southeast Asia, Bloomberg reports. The demand for loans offered to tech companies continues to grow in the current economic climate. "We are seeing an increasing number of companies coming to venture lenders for debt financing," says Jeremy Loh, Co-founder and Managing Partner of Genesis. "In the past 24 months, it has been burn, burn, burn to gain market access. Now for many VCs, the path to profitability has become a very high priority. The market reset is a good thing in general." OurCrowd is backing the Genesis Venture Debt II Fund alongside existing investors Aozora Bank, Korea Development Bank, Mizuho Leasing, Sassoon Investment Corp. and Silverhorn.
Multinationals line up for OurCrowd Summit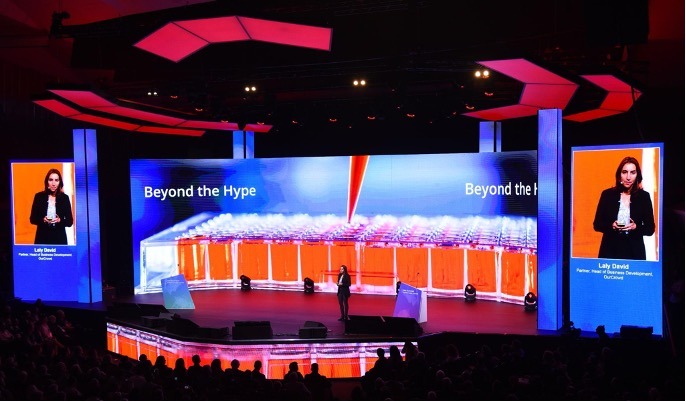 Plans for the OurCrowd Global Investor Summit in Jerusalem on February 15th, 2023, are starting to take shape. If you have never visited Jerusalem before, here is your chance to experience the Startup Nation at its best, with a trip that spans its ancient wonders and modern tech innovation. Early registrations for Summit are double the numbers at this stage for previous years, confirming our hunch that OurCrowd investors are keen to meet again face to face. Some of our early data shows that 71% have attended Summit before, 29% are first timers. 39% of registrants so far are active OurCrowd investors. Multinational corporate executives attending include Pepsico, IBM, Bosch, Toshiba, Emirates Airlines, Huawei, Boeing, Travelers, Sumitomo, Sompo, Sony, Siemens, KPMG, Samsung and Porsche.
Hub Security files draft prospectus for $1.28B SPAC merger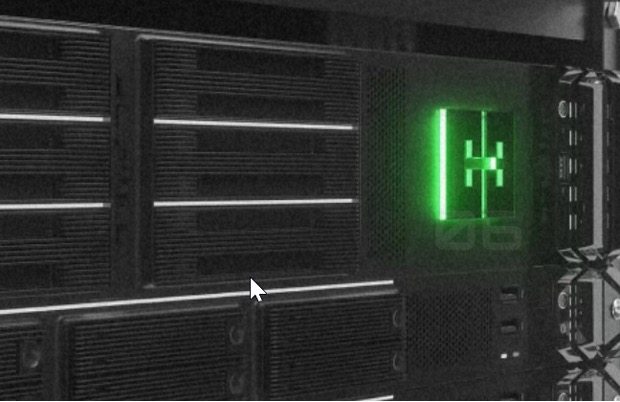 Our cybersecurity pioneer Hub Security has officially filed a non-confidential draft registration statement on Form F-4 which contains a preliminary proxy statement/prospectus to the US Securities and Exchange Commission (SEC), for the purpose of completing the merger with the SPAC, the offering of the company's securities to the shareholders of the SPAC and the start of trading in the company's securities on Nasdaq. Hub specializes in protecting sensitive commercial and government information. It operates in over 30 countries and has a long list of marquee clients including General Electric, Lockheed Martin, the Pentagon and Visa.
Liquid Instruments: Slashing the cost of lab testing

Our portfolio company Liquid Instruments makes it easier and less expensive for engineers to conduct experiments. Its line of compact, professional-grade hardware and cutting-edge software replaces multiple test and measurement devices that can cost tens of thousands of dollars. CEO Daniel Shaddock tells Electronic Design his team is constantly improving its products by adding new functionalities without the need for extra hardware, saving clients even more time and money. The company has more than 1,000 customers in over 30 countries including Apple, Intel, Lockheed Martin, Meta, Intel, NASA and Xilinx. OurCrowd has an allocation in Liquid Instruments' Series B round.
Cyfirma: 80K security cameras vulnerable to cyber attack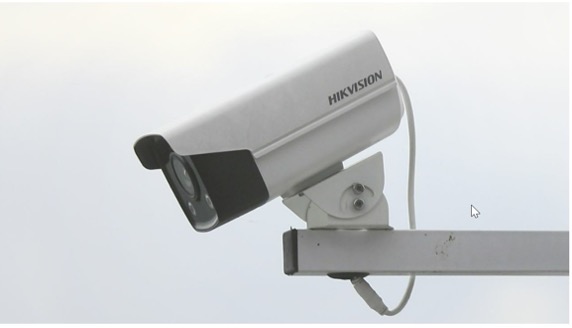 Over 80,000 Hikvision security cameras are vulnerable to cyber attack, according to a new report from our portfolio company Cyfirma, PC Magazine reports. The vulnerability exists despite a firmware update released to close the security hole last year. By hacking these popular cameras, which are used by over 2,300 organizations in more than 100 countries, cybercriminals can gain access to the devices' networks. Over 10,000 of these cameras are operational in the US and could be targets of global cybercriminal groups. Cyfirma is currently funding on the OurCrowd platform.


Top Tech News
Thaicom taps Orbital Insight's geospatial data in new collaboration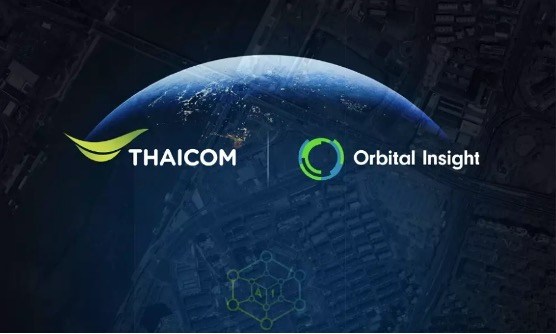 Thailand-based satellite communication provider and operator Thaicom will be offering its clients geospatial analytics data from our portfolio company Orbital Insight, The Nation Thailand reports. Orbital Insight's platform uses AI and machine learning to analyze information coming from space-based data sources such as satellites, sensors and vessel automatic identification systems. "As a regional space tech company, we will leverage this data-driven technology from the Orbital Insight Platform to embrace our new business opportunities in the new space economy domain," says Patompob (Nile) Suwansiri, CEO of Thaicom.
Israel's first digital bank One Zero launches with 12K customers
Israel has its first new government-licensed bank in over 40 years. One Zero, a fully digital lender and OurCrowd portfolio company completed its trial period and officially opened its virtual doors to clients, the Jerusalem Post reports. It uses AI and deep learning to help cut costs, learn from customers, and provide the mass market with a user experience similar to private banking. One Zero has over 12,000 clients with accounts and deposits totaling around $61M.
Zippin tech to power checkout-free stores in Qatar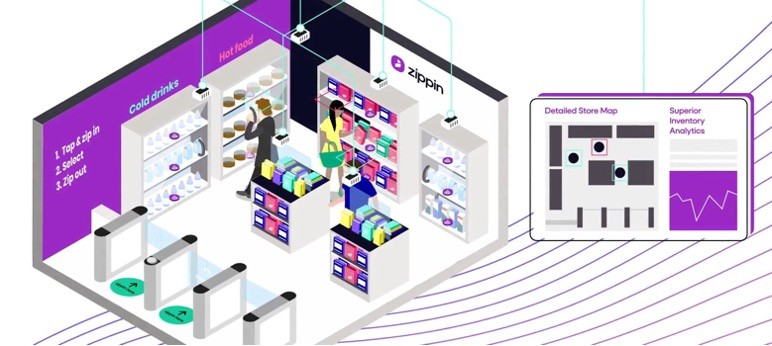 Shoppers in Qatar will soon be able to walk into an automatic store and purchase items without going through a cashier, thanks to our portfolio company Zippin, Zawya reports. National retailer Al Meera Consumer Goods has tapped Zippin to help open AI-powered convenience stores ahead of the 2022 FIFA World Cup, which kicks off in November. Zippin already operates 60 stores around the world that have served some 625,000 shoppers.
Multiverse Computing and IQM to develop quantum application processors
Multiverse Computing and IQM will be working together to develop quantum-powered, application-specific processors. The two companies will create integrated platforms for finance, energy, chemistry, logistics, material science and other sectors. "This combined offering means both our customers can explore the power of quantum computing with customized solutions dedicated to solving their particular business challenges," says Mehdi Bozzo-Rey, Chief Revenue Officer at Multiverse Computing.
Introductions
Your portfolio gets stronger when the OurCrowd network gets involved. Visit our Introductions page to see which of our companies are looking for connections that you may be able to help with.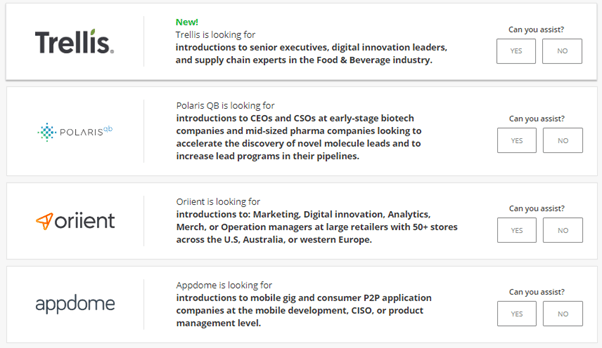 More than 4,300 High-Tech Jobs
Search and filter through Portfolio Jobs to find your next challenge