Top investment opportunities

Startup of the Week: NetOp, preventing the next big tech outage

Should we work with friends and family?

Israel heads for record $20B startup funding in 2021

Hailo becomes unicorn with $136M funding round

FDA grants Alpha Tau Breakthrough Device Designation

BioCatch protects seniors from cyber fraud

McDonald's cooks up tasty deal with Beyond Meat

FDA clears DreaMed's AI decision platform for type 2 diabetes

Introductions

More than 3,500 high-tech jobs
Startup of the Week:
NetOp: Preventing the next big tech outage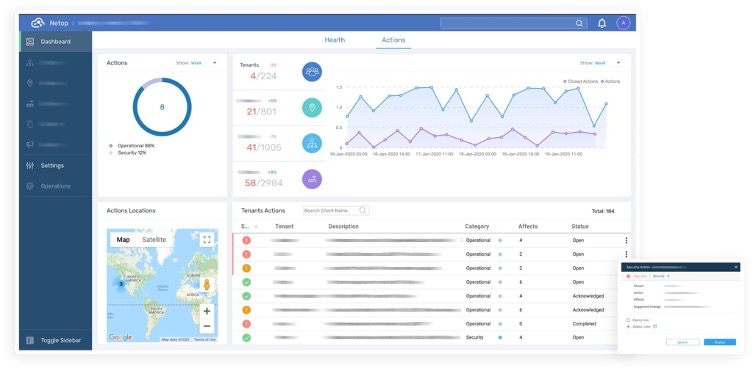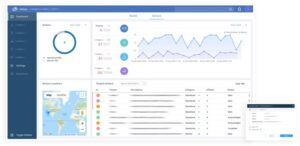 As last week's Facebook/WhatsApp/Instagram outage revealed so starkly, today's networks are the essential infrastructure on which every modern business and much of our lives are based. NetOp may have the solution for predicting and helping to remediate the next big global outage. Enterprise networks are now migrating from in-office systems to cloud-based networks-as-a-service, becoming too complex and dynamic for humans to manage alone. Separate vendors and conflicting policies over connectivity and security create conflicts and reduce visibility, resulting in costs estimated at $350B each year. NetOp provides next-generation proactive network operations, using AI-powered automation to predict and fix issues on cloud-managed networks, replacing tedious manual management, monitoring and remediation. The company is a member of Facebook's Telecom Infrastructure Project alongside Deutsche Telekom, Vodafone and others helping to shape an open network standard. NetOp has already established its product/market fit with a paid pilot with a major global bank and initial deployments with Elauwit, US-based enterprises and Israel's largest managed service provider – which is also collaborating as a design partner. It is founded and led by industry veterans in networking, cloud, SaaS, AI, and automation, including Bibi Rosenbach, Co-founder and CEO, a serial entrepreneur, previously at Armon, Personeta, and Kyron Systems, and Co-founder Doron Givoni, previously at ComAbility and Ruckus Networks. This is an early-stage, pre-revenue opportunity in the fast-growing managed network services market which is projected to reach $71.6B by 2025, at a CAGR of 6.3%. OurCrowd invites investors to join us as we participate with up to $1M in this Seed round.
Should we work with friends and family?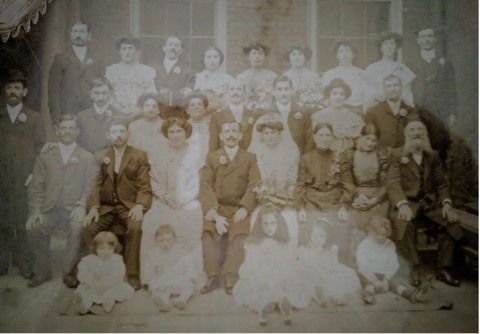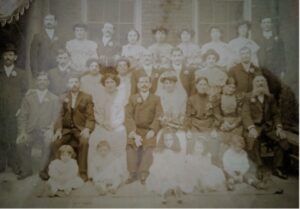 "Never work with friends or family." It's one of the most repeated adages you will hear in business. While some believe that working with people you know or are related to is considered unhealthy, I disagree. Some of the biggest brands in the world economy began as family businesses, and many of them are still run by a boardroom of brothers and sisters. Read my new 'Investors on the Frontlines' column.
Israel heads for record $20B startup funding in 2021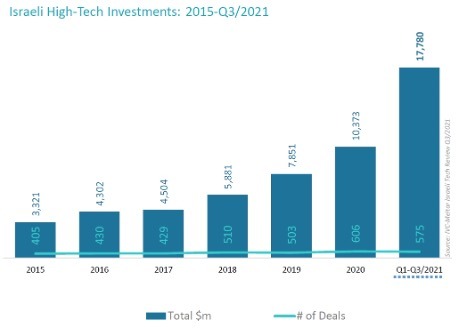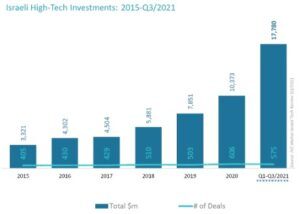 Israeli high tech capital raising soared to $17.8B for the first 9 months of 2021 – 71% more than the whole of 2020, which was itself a record year. $5.89B was raised in Q3 alone, IVC reports in its latest survey. The number of early rounds reached 85% of the total for 2020, with early-stage capital raised in the first three quarters of 2021 surpassing the total for 2020 by 35% – led by Israeli investors. In addition, Israeli high-tech exits skyrocket to $18.92B for the first 9 months, almost double the total for 2020. These impressive funding numbers are yet more evidence that the transition from startup nation to scale-up nation is well underway. As Israel's venture market chases unicorns and decacorns, we must not ignore earlier-stage dealflow so we can continue to grow the ecosystem for the long run.
Hailo becomes unicorn with $136M funding round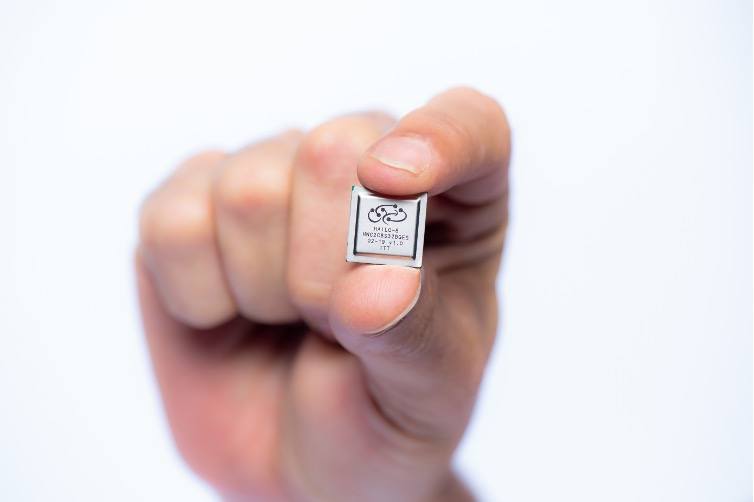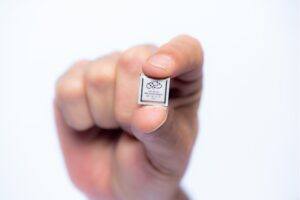 AI chip maker Hailo is the latest OurCrowd portfolio company to reach unicorn status. The company was valued at $1B as it raised $136M, one of the biggest funding rounds in the sector, TechCrunch reports. Halio's technology brings superfast edge computing to cars, retail, industrial, smart cities, and other sectors. The investment comes on the heels of a global semiconductor shortage which has raised demand for AI chips. "In the coming years, AI will become the defining feature for creating new business value and reshaping user experience as we know it. The ability to bring AI-based features to market will increasingly be the deciding factor over whether companies succeed or fail," says chip guru Mooly Eden, the former Intel Israel President who sits on Hailo's board of directors. Hailo's total funding has now reached $224M.
Top Tech News
FDA grants Alpha Tau treatment Breakthrough Device Designation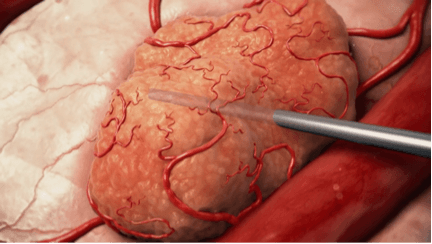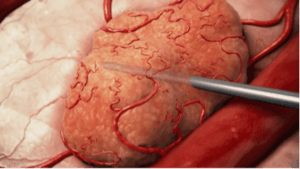 The FDA granted Breakthrough Device Designation to our portfolio company Alpha Tau for its AlphaDaRT technology which uses alpha radiation to treat malignant brain tumors. The designation was given based on preliminary evidence that the treatment may prove more effective than current standard care, allow for a speedy review process and facilitate clinical trials, Cancer Network reports. "We are thrilled that receipt of the FDA's Breakthrough Device Designation will allow us to expedite our clinical collaborations with leading cancer centers in the U.S. and across the world," says Uzi Sofer, CEO of Alpha Tau. This is the company's second Breakthrough Device Designation this year. In June, the FDA granted the designation for its alpha radiation treatment of skin cancer.
BioCatch protects seniors from cyber fraud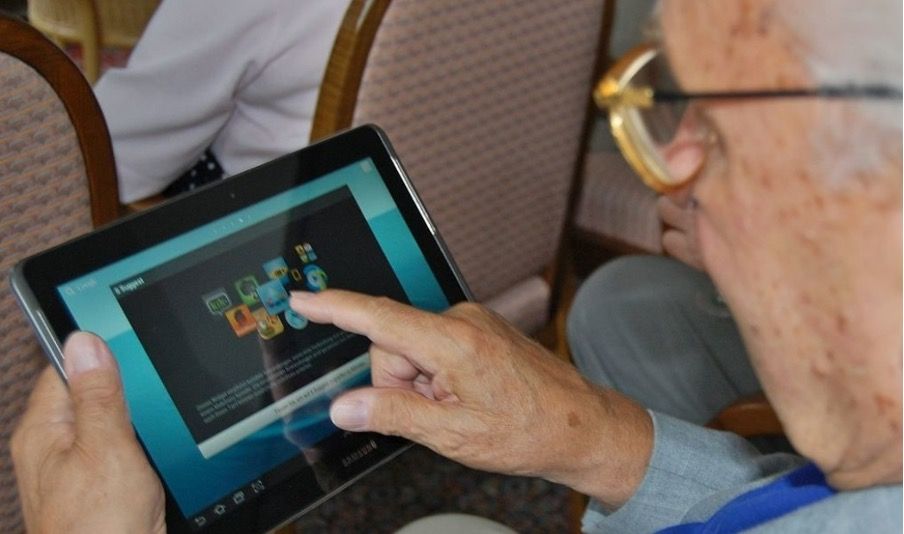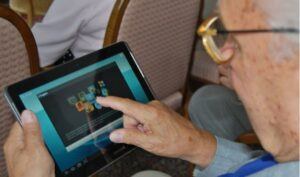 Our portfolio company BioCatch wants to prevent financial fraud targeting people over 60. Its new Age Analysis technology flags suspicious online behavior cybercriminals often use, posing as older adults to apply for credit cards, SC Magazine reports. The company's research shows that cybercrime against seniors has grown substantially during the Covid-19 pandemic with many financial institutions focusing on digital transactions. "When it comes to the elderly population, what has changed with the pandemic is that … a large population that has not been using digital channels — that has been used to going to the bank — now had to go online if they wanted to access their bank account," says Ayelet Biger-Levin, VP Product Strategy at BioCatch. "This is a population that's not necessarily savvy when it comes to online activity, and there were some challenges with that." One global credit card issuer, which has now adopted the system, says that 40% of the fraudulent applications it received were supposedly from someone over 60.
McDonald's cooks up tasty deal with Beyond Meat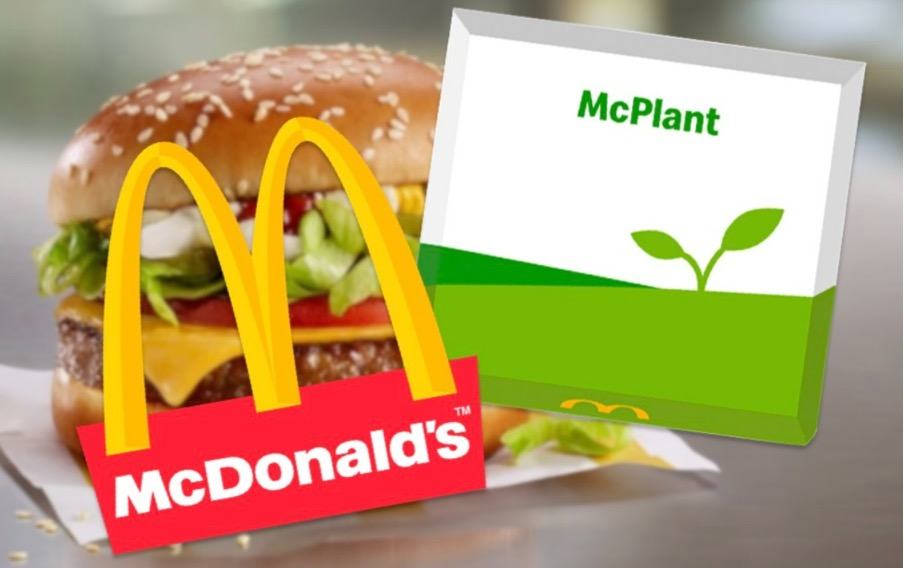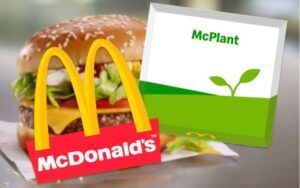 McDonald's launched its vegan burger with patties from our portfolio company Beyond Meat across the UK and Ireland this week, the Daily Mail reports. The McPlant is now available in 18 cities and 250 restaurants and will become a permanent part of the menu in all branches from January. Beyond Meat patties are made from pea and rice protein-based mince. McDonald's aims to become a market leader in vegan fast food at its UK and Ireland stores by 2025.
FDA clears DreaMed's AI decision platform for type 2 diabetes

The FDA cleared an expert-care clinical decision support platform for type 2 diabetics, developed by our portfolio company, DreaMed Diabetes, Fierce Biotech reports. The Advisor Pro AI, which already supports patients with type 1 diabetes, assists healthcare providers in the management of patients who use insulin pumps or injections and monitor their glucose using continuous monitors and/or blood glucose meters. The system aims to address a worldwide shortage of endocrinologists by empowering primary care clinicians to provide expert-level care for diabetics. "We can potentially help avoid thousands of unnecessary hospitalizations and medical complications for the community of people with diabetes and change the overall standards of care in this sector. The FDA clearance puts us on a path to help millions of people with diabetes and our next step is to develop and extend our solution to cover all injectable or oral medications for diabetes," says Eran Atlas, Founder and CEO of DreaMed.
Introductions
Your portfolio gets stronger when the OurCrowd network gets involved. Visit our Introductions page to see which of our companies are looking for connections that you may be able to help with.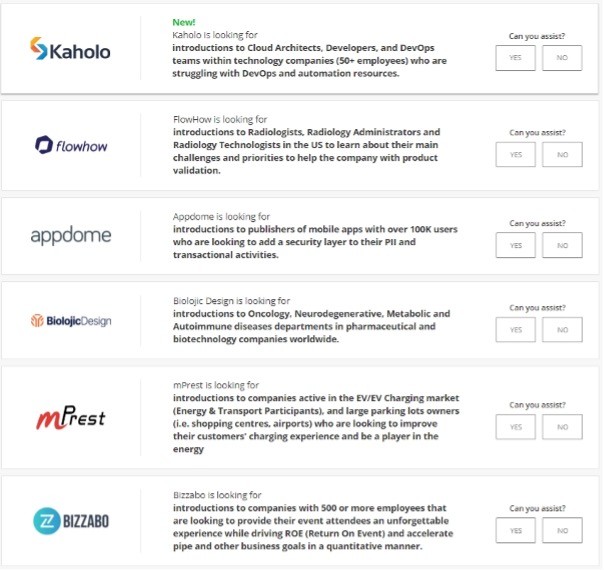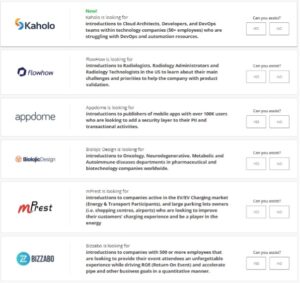 More than 3,500 High-Tech Jobs
Read the OurCrowd High-Tech Jobs Index Q2 2021 here. 
Despite the coronavirus pandemic, there are hundreds of open positions at our global portfolio companies. See some opportunities below:
Search and filter through Portfolio Jobs to find your next challenge.