Top investment opportunities
Startup of the Week: Sufresca trial keeps produce fresh
Top carmaker invests in Connected Energy
Affordable lab-grown meat gets closer to your plate
Trash into cash: Join us online on May 23
BetterSeeds ships Israel's first cannabis seed exports to US
'Crazy' idea of egg protein without chickens realized
SaNOtize anti-Covid nasal spray on sale in Singapore
Taranis, Drone Nerds and DJI scale up drone operations to increase field yield
PitchBook: OurCrowd Israel's most active investor
Cyabra answers Elon Musk's query on Twitter bots
Ex-Mossad chief Tamir Pardo joins NanoLock
OncoHost raises $35M to personalize cancer treatment with AI
LA Kings launch mascot into the metaverse with TetaVi
Sequentify emerges from stealth with $7M for rapid DNA sequencing
Oriient raises $11M Series A for indoor location technology
Classiq adds HSBC, NTT Finance to $36M Series B
CanNegev launches drone and unmanned tech competition
PMI Americas taps ThetaRay to monitor cross-border payments
Introductions
More than 4,200 high-tech jobs
Startup of the Week:
Trials show Sufresca keeps produce fresher, longer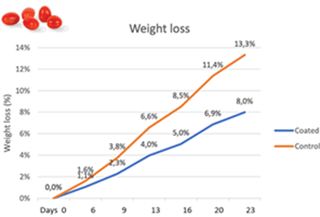 A major field trial with one of Europe's largest distributors confirmed that Sufresca's coatings applied to fresh produce extend shelf life, significantly reduce weight loss between harvest and store, and allow crops to be picked at a more advanced ripening stage. Sufresca has developed a cost-effective, edible, natural, biodegradable coating for fruits and vegetables that is ultra-thin, transparent, tasteless, odorless and virtually undetectable to consumers. In the trial, Sufresca's coating was applied to some 900 red cherry and red baby plum tomatoes picked in Morocco. Half the crop was exported to Europe, while the rest was stored in Morocco. An uncoated control batch was similarly divided. The results exceeded Sufresca's own expectations. The shelf life of the exported Sufresca-coated tomatoes was doubled to 23 days and weight loss was reduced by ~40%. Tests on avocados and peppers in Mexico showed similarly positive results. Funds from this $5M SAFE at a 20% discount with a $20M cap will be used to set up operational centers in Mexico and Spain, accelerate production capabilities, and scale up sales and marketing.
Top carmaker invests in Connected Energy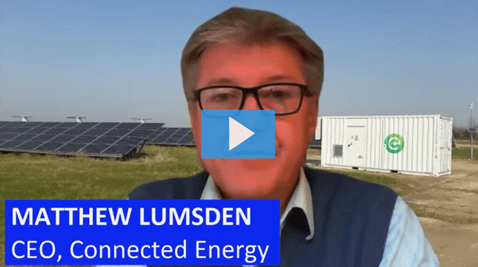 A top European carmaker has joined the funding round for Connected Energy, which transforms depleted EV batteries into storage systems for alternative energy. The company has completed a 900kW/1080kWh please double check that one is supposed to be kW and the other kWh second-life battery energy storage system project with Cranfield University, the biggest to date in the UK, which will allow the university to reduce reliance on its gas-combined heat and power system. Connected has a close relationship with Renault and is now expanding its work with other leading carmakers. "We are starting to bring in other OEMs alongside Renault which will give us greater ability to scale up," says CEO Matthew Lumsden. "We kicked off in the UK and focused on the Benelux countries in Europe. We will be working over the next 6-12 months on starting to implement our strategy to build some traction in the US with OEM partners over there." OurCrowd is investing in this Series B round alongside energy, banking and equipment manufacturing giants.
Affordable lab-grown meat gets closer to your plate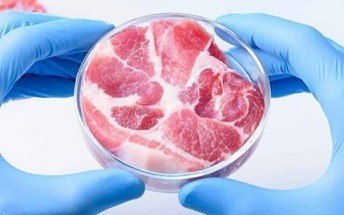 Israeli startup ProFuse aims to cut the production price of lab-cultured protein. Using a novel medium supplement for the cells to grow, ProFuse promises to shorten the production cycle, achieve higher yields, and provide more protein for the final food. "Our mission statement is to enable the vision of cultivated meat by reducing its cost and improving its quality," Guy Nevo Michrowski, ProFuse CEO, tells Amy Teibel in The Times of Israel. "The goal is to reach price parity with farm-grown livestock." ProFuse is funding now on the OurCrowd platform.
Trash into cash: Join us online on May 23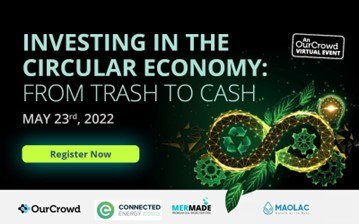 OurCrowd is proud of Honeybook and Hailo, two of its unicorns that recently joined the 32 Israeli-founded billion-dollar privately-held startups that call California their second home, Calcalist reports. "When you tell someone that there are 32 Israeli-founded Global consumption has traditionally been one-way, where valuables and other objects are discarded without concern for the environment. That's all about to change with the Reduce, Reuse, and Recycle revolution – and it's making its way into the startup ecosystem. Innovative private companies are creating net-zero solutions, from renewable energy storage to bio-functional proteins to alternative food supplies. Join us online on May 23 to hear from industry experts on the circular economy as well as CEOs of cutting-edge startups at the forefront of a greener future – available for investment through the OurCrowd platform. Featuring: Maya Ashkenazi Otmazgin, CEO & Co-Founder, Maolac; Daniel Einhorn, CEO and Co-Founder, Mermade Seafoods; Matthew Lumsden, CEO, Connected Energy; Host: Amy Stoken, VP Investor Relations, OurCrowd.
BetterSeeds ships Israel's first cannabis seed exports to US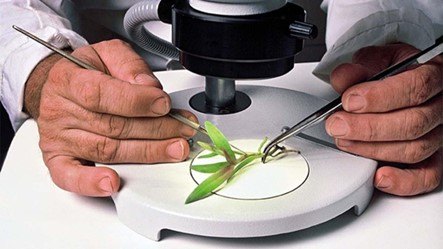 The first export shipment of Israeli cannabis seeds left this week for the US with seeds from BetterSeeds, which has a research license from the Israel Health Ministry, The Times of Israel reports. Israel's Agriculture Ministry hailed the move as a major step toward becoming a global pioneer in the field. BetterSeeds uses CRISPR gene-editing technology to produce seeds for cash crops with increased nutritional value and higher yields, suitable for automated harvesting, and adaptable to changing climate conditions. It is initially focusing on cannabis, tomato, legumes, vegetable seeds and perennial crops such as cocoa. The company is aiming for commercial launch this year and forecasts $20M revenue in 2023. OurCrowd is joining this $7M round with an up to $2M allocation.
'Crazy' idea of egg protein without chickens realized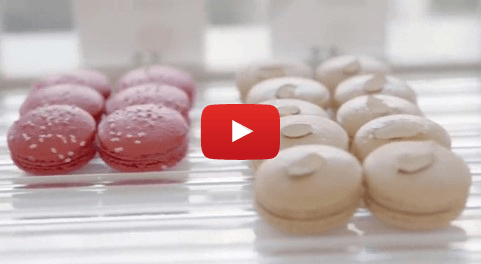 "I had no idea that you needed over 636 gallons of water to make a dozen eggs, so we had this crazy idea of making eggs without chickens," Arturo Elizondo, CEO and Founder of The EVERY Company, tells Pique Action. "Animal agriculture emits more greenhouse gases than the entire transportation sector. I felt deep down that there had to be a better way to do it. We ferment real animal protein without using a single animal." EVERY aims to disrupt the $200B egg market by producing egg protein for cooking without chickens. Its first products are already in the market and the company is now funding on the OurCrowd platform.
SaNOtize anti-Covid nasal spray on sale in Singaporeaine Crisis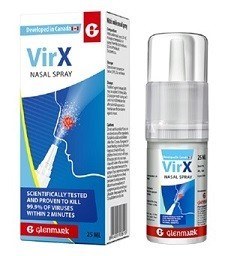 The nasal spray developed by our portfolio company SaNOtize, which has been proved effective against Covid-19 in clinical trials in the UK and elsewhere, is now on sale in Singapore under the brand name VirX. "It is important to have a defense tool guarding the main point of entry from respiratory viruses into our bodies," says Loh Pei Juin, General Manager, Apex Pharma Marketing Pte Ltd. "VirX can be included as part of our preventive regimen comprising vaccination, mask-wearing, good hygiene standards and safe-distancing measures. We are very pleased to partner with Glenmark Pharmaceuticals to bring VirX into Singapore." SaNOtize is currently raising on the OurCrowd platform.
Taranis, Drone Nerds and DJI scale up drone operations to increase field yield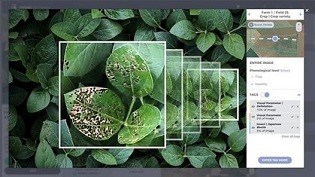 Taranis, OurCrowd's AI-powered crop intelligence company, extended its partnership with Drone Nerds and DJI, bringing together the latest drone technology, large-scale operational efficiencies and disruptive AI technologies to generate precise and actionable insights for agricultural retailers, co-ops and farmers. Taranis is raising on the OurCrowd platform.
PitchBook: OurCrowd Israel's most active investor
A PitchBook survey of Israel's venture investments by deal count over the past five years confirms OurCrowd as the country's most active startup investor. PitchBook has ranked OurCrowd as Israel's most active investor each year since we were founded in 2013, with investments in more than 330 portfolio companies.
Top Tech News
Cyabra answers Elon Musk's query on Twitter bots

Elon Musk's bid for Twitter went on hold after the company said that only 5% of its accounts were bots. "They have underestimated that number," Dan Brahmy, CEO of our portfolio company Cyabra, tells Reuters. Cyabra, which uses machine learning to identify fake accounts, estimates the percentage of inauthentic Twitter profiles at 13.7%.
Ex-Mossad chief Tamir Pardo joins NanoLockg financial services in Europe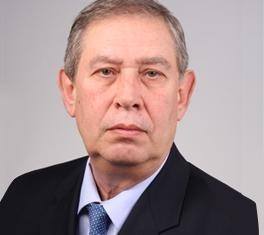 Former Mossad Director Tamir Pardo has joined the advisory board of our portfolio company NanoLock Security. NanoLock spearheads cyber defense for leading organizations in IIoT, critical infrastructure, energy, and utilities against the evolving and dangerous cyber chaos. The company says it expects to "benefit greatly from Mr. Pardo's veteran expertise, wisdom and industry knowledge."
OncoHost raises $35M to personalize cancer treatment with AI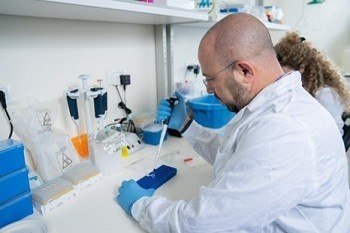 Images and video from over 20 satellites operated by Satellogic will be used by our geospatial intelligence startup Orbital Insight, GPS World reports. The two companies are teaming up to give clients a better idea of what's happening on the planet, analyzing tOur portfolio company OncoHost raised an upsized and oversubscribed $35M Series C funding round, led by ALIVE Israel HealthTech VC, with the participation of Leumi Partners, Menora Mivtachim, OurCrowd and other existing investors. "Clinical trial results have shown OncoHost's AI-powered precision oncology platform to have remarkably high accuracy in assessing non-small cell lung cancer (NSCLC) patient response at three months, six months and one year," Gil Press writes in Forbes.
LA Kings launch mascon into the metaverse with TetaVi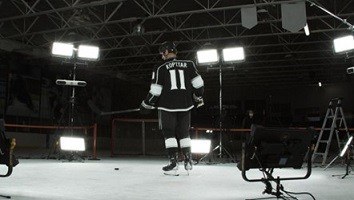 The NHL's LA Kings launched their beloved mascot Bailey, captain Anze Kopitar and several of their stars into the metaverse, becoming the first NHL team to use volumetric technology to create immersive content and experiences for fans via the jumbotron. Harnessing the technology created by OurCrowd pioneer TetaVi, the videos were broadcast during the first playoff home game for the LA Kings at Crypto.com Arena on Friday, May 6, and will follow with different immersive experiences for fans throughout the 2022 playoffs and into next season.
Sequentify emerges from stealth with $7M for rapid DNA sequencing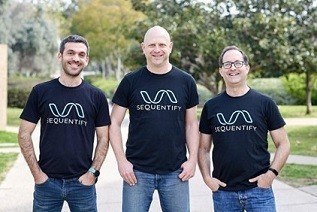 Sequentify, a Weizmann Institute of Science spinoff that combines tools from the synthetic biology and AI software fields to enable rapid-targeted DNA sequencing, raised $7M in a funding round led by OurCrowd. The company, on track to 600% year-on-year revenue increase, has multiple hospitals and labs as customers, as well as over 70X valuation growth in less than 18 months. We are excited to be leading this round because the DNA revolution has just begun and Sequentify has the best next-generation sequencing solution in the market.
Oriient raises $11M Series A for indoor location technology
Oriient, which powers the platform that Instacart shoppers use to gather their orders in hundreds of stores in North America, raised an $11M Series A round, bringing its total funding to $16M, TechCrunch reports. OurCrowd, Regal Four (a Beren family venture entity), F2 Venture Capital, NGN Partners and Future Energy Ventures participated in this new round. The idea behind Oriient is to offer an indoor positioning platform that can work without any dedicated hardware, beacons or Wi-Fi to locate you inside an airport, office, store or anywhere else without access to a GPS signal.
Classiq adds HSBC, NTT Finance to $36M Series B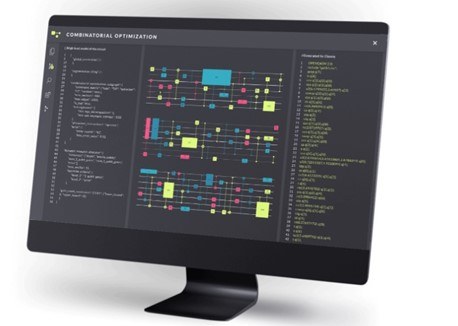 Classiq, an OurCrowd portfolio company startup that wants to make it easier for developers to build quantum algorithms and applications, raised additional funding by adding HSBC, NTT Finance and Intesa Sanpaolo as new investors, increasing its Series B round to $36M and bringing the company's total funding to $51M. "It shows how these new strategic investors in the financial services industry are placing early bets on quantum computing and Classiq's ability to make building quantum software easier," Frederic Lardinois reports in TechCrunch.
CanNegev launches drone and unmanned tech competition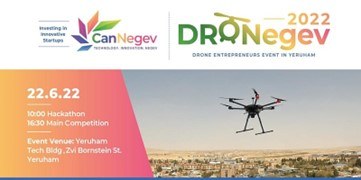 CanNegev, the OurCrowd-backed incubator in southern Israel, is offering a unique opportunity to individuals and startups in the fields of drones and unmanned tech to compete for over 200,000 ILS in prizes in its DroNegev 2022 Competition. It will have a hackathon focusing on energy resources, autonomous capabilities, safety and reliability challenges, and a startup pitch track. Experts and investors from leading companies in the drones field will award the prizes. Application deadline: May 26.
PMI Americas taps ThetaRay to monitor cross-border payments
PMI Américas, a leading global payment services provider, has chosen the AI-based SONAR SaaS solution from OurCrowd's ThetaRay to monitor global cross-border payments on PMI's platform. SONAR's ability to detect signs of sophisticated money-laundering activity will enable PMI to increase its growth opportunities by providing users with a trustworthy, secure service. The agreement highlights ThetaRay's expansion into the Latin America fintech payments market. "In the highly regulated ecosystem where we operate, it is important that our regulators and financial partners understand that we will always invest in state-of-the-art technology to protect our mutual interests," says Alex Pereira, PMI Américas CEO and founder.
Introductions
Your portfolio gets stronger when the OurCrowd network gets involved. Visit our Introductions page to see which of our companies are looking for connections that you may be able to help with.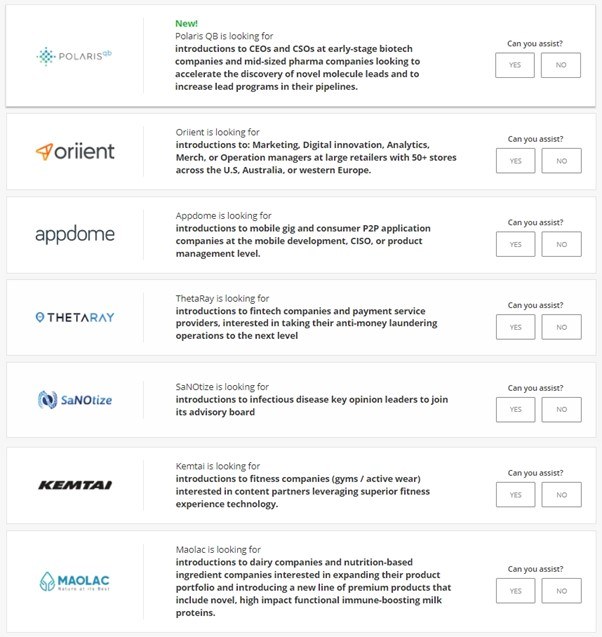 More than 4,200 High-Tech Jobs
Read the OurCrowd High-Tech Jobs Index Q4 2021 HERE.
Search and filter through Portfolio Jobs to find your next challenge