Digital pen company is the latest Israeli acquisition. The world's 10 most innovative Israeli companies in the world – according to Fast Company. An interview with one of Israel's greatest gurus. Read on in this week's newsletter.
Start getting this weekly newsletter via email: Subscribe now
Microsoft buys digital pen company N-trig for $200M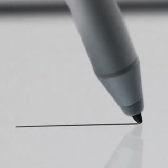 Microsoft is acquiring Israeli digital pen company N-trig, which developed a chip for a digital pen and computer screen interface, for a reported $200M. N-trig is led by CEO Dan Inbar who took over from Amichai Ben-David 18 months ago, and includes 170 employees. Founded in 1999, N-trig changed its business model in 2011 to focus on digital pens. Learn more.
OurCrowd in the News
The world's top 10 most innovative Israeli companies of 2015 by Fast Company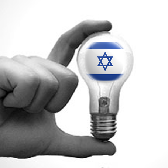 Each year, award-winning magazine Fast Company spends months gathering and analyzing data in order to generate its annual report on the world's most innovative companies. The list is a guide to the state of innovation in economy, featuring the businesses whose innovations are having the greatest impacts across their industries and our culture as a whole. Therefore, it's not surprising that several Israeli companies fresh out of the Startup Nation, the world's #2 startup ecosystem, were included. See the full list.
____________________________________
OurCrowd is proud to sponsor

Use OurCrowd's discounted code: "OURCROWD"
February 25, 2015
Tel Aviv
________________________________________
One-on-one with Yossi Vardi, Israel's high-tech investor-guru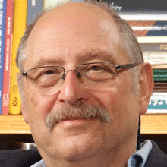 High-tech guru Yossi Vardi is considered one of Israel's most seasoned and successful entrepreneurs, the indefatigable Israeli tech innovator, angel investor, and conference organiser. In an exclusive video interview, he shares his thoughts on Israel and future trends in tech. In the video interview, Yossi explains how he became the chairman of the 4YFN conference, and discusses the Israeli startup ecosystem with all its (mainly recent) positives and what he refers to as its 'main negative'. Meet Yossi.
Tim Cook inaugurates Apple's new Herzliya offices

Last week, the local high-tech industry witnessed Apple's great event at the company's offices in Herzliya. Apple CEO Tim Cook arrived in Israel  to inaugurate Apple's Herzliya offices, where 800 people will work. The offices include a restaurant, a fish pond, and greenery everywhere. Learn more.
Russia's venture capitalists find their place in the Startup Nation
Their economy is in trouble back home, but that hasn't deterred Moscow-based investors from putting their money in Israeli high-tech. Israeli startups have a more promising route to exit than the Russian companies that make up the vast majority of the Russian VC portfolios.Learn more.
OurCrowd's News Nuggets


Subscribe for weekly updates about the Startup Nation to your inbox.
See this week's original newsletter here.