Top investment opportunities
Startup of the Week: Genopore, disease detection through proteomics
Innoviz to supply major vehicle manufacturer
BetterSeeds for better foods
Israeli unicorns plan future growth in California
Slaying Israel's holy cow
Medical robots reach into the future
Today Show tunes into Intuition Robotics' ElliQ
Watch: Startups Respond to the Ukraine crisis
OurCrowd startups gear up for EcoMotion 2022
Zippin's checkout-free technology heads to US campuses
Paysafe teams with Rewire, pushing financial services in Europe
Satellogic's satellite imagery integrates with Orbital Insight
Avnet's EBV Elektronik inks distribution deal with Hailo
Introductions
More than 4,500 high-tech jobs
Startup of the Week:
Genopore: Disease detection through proteomics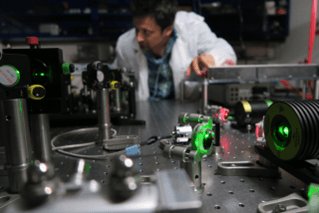 Proteomics, the extensive study of proteins, is the next big transformation in life sciences. Proteins provide more information than genes because they are impacted by both genetics and environmental factors. Genopore is building a revolutionary new testing capability for proteomics that  will provide the equivalent of a DNA sequencing  for proteins.The ability to analyze single molecules in a sample is very challenging, yet it can drive significant improvements in the early detection of cancer and other diseases. Genopore, an Israeli seed-stage, pre-revenue startup, is developing technology to take proteomics to a new level. It plans to be the first company to deliver a ground-breaking, high-throughput, single-molecule, whole-protein identification system using chip-based technology that is cost-effective, very accurate and highly sensitive. This $5M seed round will be used to develop the complete system, based on the company's core patented technology.
Innoviz to supply major vehicle manufacturer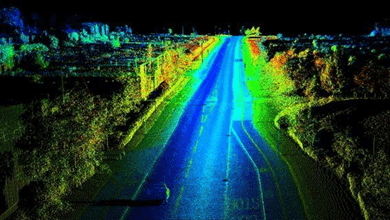 OurCrowd's mobility pioneer Innoviz (NASDAQ: INVZ) has been chosen to directly supply a major vehicle manufacturer with its LiDAR systems across multiple brands. The selection follows more than two years of extensive diligence and qualification, and will increase Innoviz's forward-looking order book by $4B to $6.6B. "Being selected by a large-scale multi-brand global vehicle maker is a significant catalyst for Innoviz, and we expect this will affect the entire industry, which has been waiting for a decision of this magnitude," says Innoviz CEO and co-founder Omer Keilaf.
BetterSeeds for better foods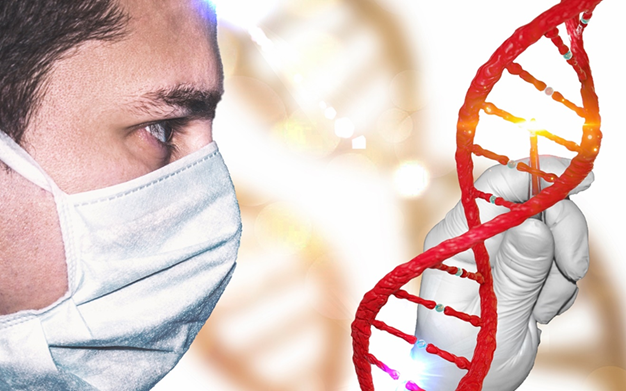 The war in Ukraine is upending the global status quo, even as the world continues to grapple with the repercussions of the Covid-The Ukraine war and Covid pandemic have broken the global supply chain, creating the grim possibility of severe food shortages worldwide. Meanwhile, climate change poses a potentially catastrophic threat to farm systems and human nutrition in general. There is immense pressure on the agricultural sector to develop new ways to grow more resilient food more cheaply, while better protecting the environment. Enter Israeli startup BetterSeeds, which is developing crop genetics as a key to solving this massive challenge, Amy Teibel writes in the Times of Israel. The company uses CRISPR gene-editing technology that lets scientists change an organism's DNA to design seeds that can produce crops that mature faster, produce a higher yield, and can adapt to changing climate conditions.
Israeli unicorns plan future growth in California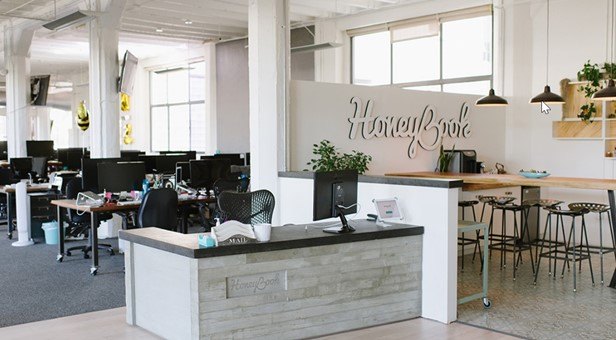 OurCrowd is proud of Honeybook and Hailo, two of its unicorns that recently joined the 32 Israeli-founded billion-dollar privately-held startups that call California their second home, Calcalist reports. "When you tell someone that there are 32 Israeli-founded companies worth $1 billion or more, you'll be met with a look of amazement," says Aaron Kaplowitz, president of the United States-Israel Business Alliance. "When you clarify that those 32 companies are in California alone, the wonder quickly turns to disbelief."
Slaying Israel's holy cow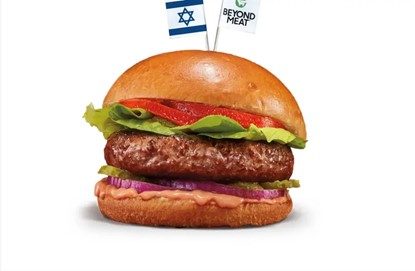 Move over beef, says the Jerusalem Post. A survey shows that two-thirds of Israelis celebrating the country's 74th Independence Day were ,willing to try plant-based meat replacements like OurCrowd portfolio company Beyond Meat's burgers for their traditional barbecues this year. When asked why they would use plant-based meat, about half of the respondents said it was for environmental reasons and 43% cited health-related reasons, the Post reports.
Medical robots reach into the future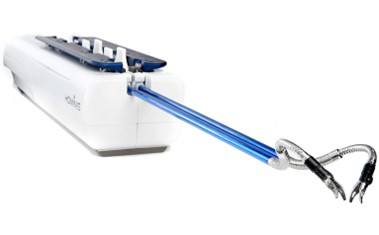 What is the future of medical robots? "In Israel, we have some great minds that really cracked the code and are doing things differently," Dvir Cohen, CEO of our medical robotics company Memic Innovative Surgery, tells the Jerusalem Post.The unique design of Memic's Hominis Surgical System emulates the shoulder, elbow and wrist joints of a human surgeon's arm, allowing doctors to perform less damaging and less invasive procedures. "It's a fraction of the size of other systems, and therefore it's a fraction of the price of other systems," Cohen says. "Nowhere else in the world will you find such a small population with such disruptive technologies, specifically in surgical robotics."
Today Show tunes in to Intuition Robotics' ElliQ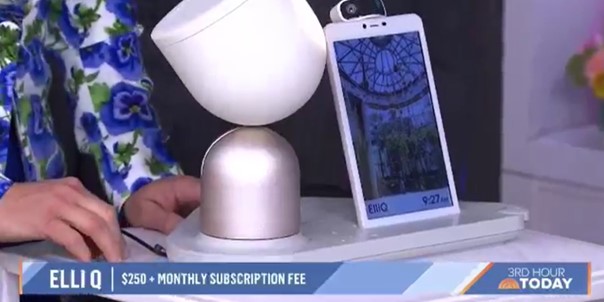 Al Roker couldn't believe his ears when ElliQ, the digital care companion from our portfolio company Intuition Robotics, spoke to him on live TV. ElliQ was introduced to millions of viewers of NBC's Today show, demonstrating its ability to interact with Roker and his co-hosts. The AI-powered companion helps seniors stay connected with the outside world and assists them with essential wellness issues. It is also programmed to summon help from a pre-programmed list of primary contacts if needed, as well as to start a video call or send text messages. ElliQ was launched commercially in the US in March.
Watch: Startups Respond to the Ukraine Crisis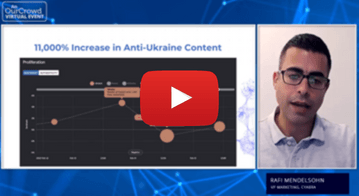 Russia's invasion of Ukraine has upended the global status quo, creating a series of crises not seen since World War II, even as the world continues to grapple with the repercussions of the Covid pandemic. How can the startup community help to meet these challenges? We asked CEOs and experts from telemedicine, energy, health, food supply and cybersecurity. Stream the full event here.  
OurCrowd startups gear up for EcoMotion 2022
The world of smart mobility is gathering in Tel Aviv from May 9th for EcoMotion 2022, and OurCrowd startups will be there alongside the industry's top movers and shakers from around the world. Among the OurCrowd portfolio companies participating: Arbe Robotics, CorrActions, C2A Security, Foretellix, Hailo, Innoviz, Ravin and Ride Vision.  
Top Tech News
Zippin's checkout-free technology heads to US campuses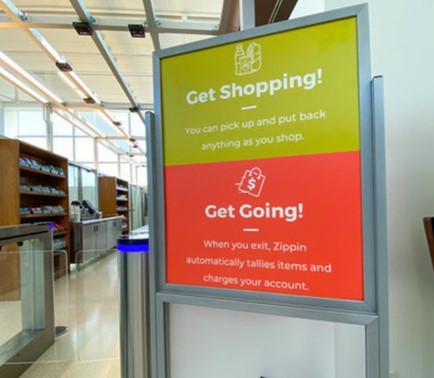 Checkout-free technology is coming to a campus near you, thanks to a newly inked deal between our portfolio company Zippin and Atrium, a leading provider of mobile-first management solutions, Sales Tech Series reports. The partnership will allow Zippin to provide its frictionless commerce platform to dining and retail operators in colleges and universities across the US. "Time-strapped students no longer have to decide between making it to class on time or grabbing a snack or drink. Checkout-free technology eliminates lines and the need to make a trade-off," says Gary Jacobus, senior vice president of business development at Zippin.
Paysafe teams with Rewire, pushing financial services in Europe
Leading specialized payments platform Paysafe (NYSE: PSFE) is teaming up with our FinTech pioneer Rewire to help provide financial services for cash-reliant consumers across the UK and Europe. The integration of Paysafe's eCash solution, Paysafecash, will enable Rewire customers to deposit cash into their online accounts, which can be used to fund their financial activities including remittance services, debit cards, cross-border family accounts, insurances, bill payments and more. There are some 90,000 payment locations in the 17 European countries where the Paysafecash deposit option will be available for Rewire customers.
Satellogic's satellite imagery integrates with Orbital Insight
Images and video from over 20 satellites operated by Satellogic will be used by our geospatial intelligence startup Orbital Insight, GPS World reports. The two companies are teaming up to give clients a better idea of what's happening on the planet, analyzing trends and providing insights. "Working with Orbital Insight extends our reach, making our data available to more customers across diverse fields who need to know how the world around them is changing," says Emiliano Kargieman, CEO and co-founder of Satellogic.
Avnet's EBV Elektronik inks distribution deal with Hailo
EBV Elektronik, an Avnet company (NASDAQ: AVT), signed a distribution franchise agreement for the EMEA region with our portfolio company Hailo, StartupHub.ai reports. Hailo's artificial intelligence chips are used both as processors and to accelerate existing AI systems. "Hailo's technology is at the cutting edge of AI and deep learning applications," says Susanne Betting, Senior Director Supplier Marketing at EBV Elektronik. "It is a major complement to our existing portfolio of AI solutions as a companion device for a range of microprocessors from our leading silicon suppliers and will significantly extend our options to deliver a range of world-class AI solutions to our customers."
Introductions
Your portfolio gets stronger when the OurCrowd network gets involved. Visit our Introductions page to see which of our companies are looking for connections that you may be able to help with.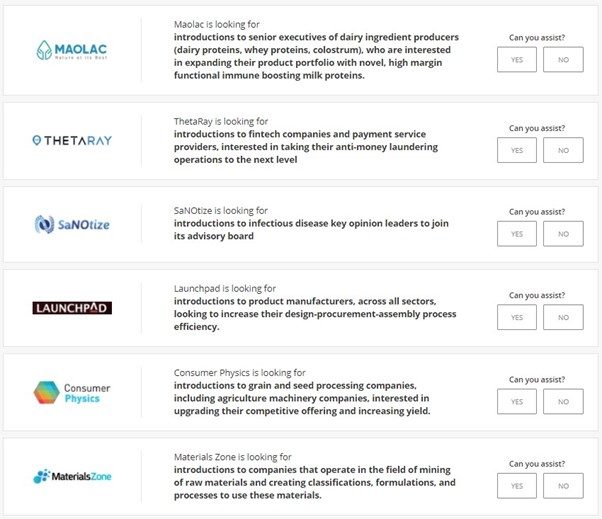 More than 4,500 High-Tech Jobs
Read the OurCrowd High-Tech Jobs Index Q4 2021 HERE.
Search and filter through Portfolio Jobs to find your next challenge