Top investment opportunities
Startup of the Week: YuLife, Gamified insurance
"Israel as a startup world power"
Byrider picks Lightico for digital loan processing, slashes turnaround time
Watch: OurCrowd FoodTech fund event
Gen Z sports community Overtime raises $100M
Pizza Hut taps Consumer Physics device for Dairy Farmers partnership
Ossio launches its unique orthopedic sutures in US
BBC: SeeTrue can help us through the "Summer of Lost Luggage"
Introductions
More than 4,200 high-tech jobs
Startup of the Week:
YuLife: Gamified insurance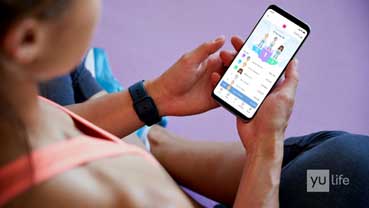 Our UK-based portfolio company YuLife is bringing a breath of fresh air to the insurance industry. Instead of focusing on claims compensation, the company's business model is centered on risk prevention and incentivizing policy holders to stay healthy. YuLife sells insurance while providing organizations with the tools and data to drive healthier living among their employees. Through the YuLife app, workers get real-world rewards for engaging in simple, healthy habits that reduce the risk of major chronic physical and mental diseases. YuLife also works to prevent illness with 24/7 access to virtual healthcare. The company's gross written premiums grew 3.7X YOY in 2021, and have already surpassed last year's total in the first half of 2022. YuLife has also landed marquee clients including CapitalOne, Tesco, Co-Op, Santander, Penguin Random House, Sixt Rent a Car, FSCS, QinetiQ and Jaguar Land Rover, while taking big steps toward international expansion. OurCrowd is participating in its Series C funding round, being led by one of Asia's largest insurance companies.
"Israel as a startup world power"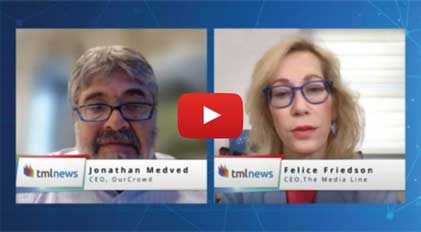 Technology is constantly transforming the world we live in. But since its earliest days, OurCrowd has been mindful of just how important a role Israel is playing in this global revolution. I spoke to the Media Line and shared my insights on how OurCrowd has grown, yet stuck to its principles over the years, what kind of startups we're looking at now, the current market conditions, and where we can still step up our game.
Byrider picks Lightico for digital loan processing, slashes turnaround time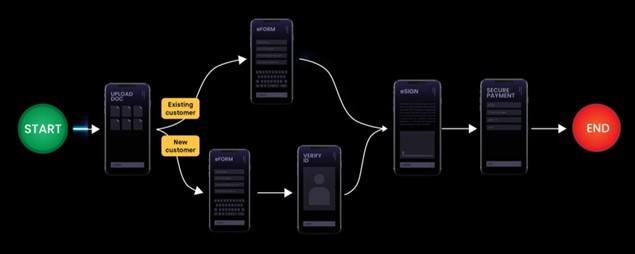 Leading US auto dealership Byrider is putting its trust in our portfolio company Lightico. It has adopted Lightico's Digital Completion Cloud platform to efficiently collect documents and process loans, Non-Prime Times reports. The result: an 86% faster turnaround time, 84% completion rate and significantly improved customer and employee satisfaction. "The switch to Lightico has assisted us in lowering operating costs, improving associate productivity, and providing a more positive experience for our customers," says Timothy Brown, a Regional Collection Manager at Byrider, which has sold over 1.2M cars at more than 150 locations across the US. Lightico is currently funding on the OurCrowd platform.
Watch: OurCrowd FoodTech fund event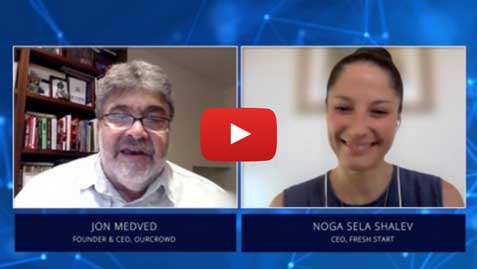 A growing number of startups are stepping up to the plate and trying to come up with tech-based solutions on how to produce enough food to feed the planet's growing population without further damaging the environment. Since day one, OurCrowd has been part of the FoodTech revolution. We are Israel's most active FoodTech investor and ninth in the world overall. Now we've launched the OurCrowd FoodTech fund that will invest in a diversified portfolio of startups, all looking to make sure we won't grow hungry in the future. I sat down with Noga Sela Shalev, CEO of our Fresh Start incubator, Aviv Wolff, Co-founder and CEO of our no-cow dairy pioneer Remilk, and Richard Lackey, Chairman and Founder of the World Food Bank, to discuss the current FoodTech ecosystem and how the sector is ripe for investors.


Top Tech News
Gen Z sports community Overtime raises $100M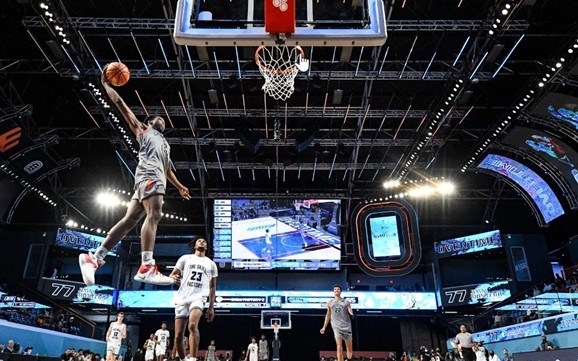 Sports community for millenials and OurCrowd portfolio company Overtime raised $100M in its Series D funding round, Forbes reports. Overtime has created new, video-driven sports leagues that have garnered more than 800M views in their first year alone. The company's content gets more than 2B video views each month. Liberty Media, which has ownership stakes in high-profile sports and media companies including Formula 1, the Atlanta Braves, SiriusXM and Live Nation Entertainment, co-led the round. Other investors include Morgan Stanley, Jeff Bezos, Black Capital and over 30 NBA stars.
Pizza Hut taps Consumer Physics device for Dairy Farmers partnership

Pizza Hut wants dairy farmers to reduce greenhouse gas emissions and is enlisting a marquee device produced by our portfolio company Consumer Physics to help out. The chain will provide participating members of the Dairy Farmers of America with the technology and data needed to carry out the environmentally friendly mission, FeedStuffs reports. Once enrolled, farms will receive a SCiO cup, the world's fastest lab-grade dry matter analyzer produced by Consumer Physics, allowing farmers to analyze their cows' feed, helping to deliver precise nutrition – and in turn, produce milk more efficiently, create less waste and reduce on-farm greenhouse gas emissions. By 2025, Pizza Hut aims to source 50% of the dairy used to make its pizza cheese from dairy farms enrolled in the program.
Ossio launches its unique orthopedic sutures in US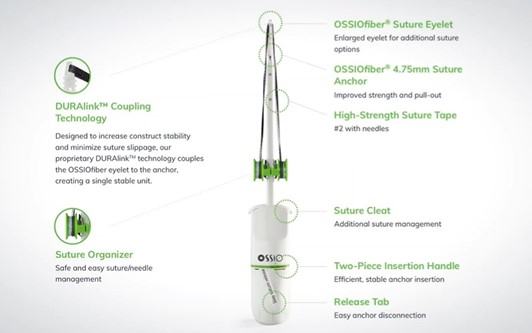 MedTech innovator and OurCrowd portfolio company Ossio launched its proprietary Suture Anchors used for orthopedic surgery in the US. They are part of the company's intelligent bone regeneration technology product line that integrates with the host's bone during the healing process. The new implant was also used for the first time in the US in a clinical practice. The Suture Anchors were FDA-cleared in March.
BBC: SeeTrue can help us through the "Summer of Lost Luggage"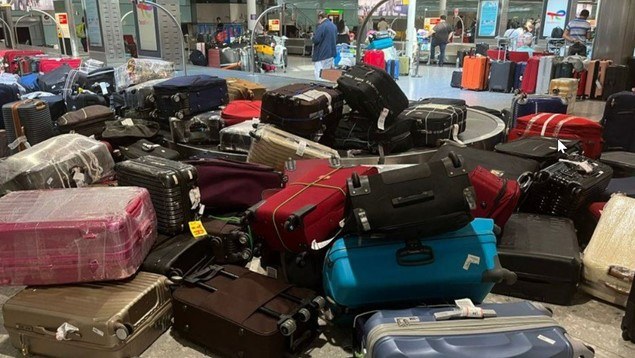 It's being called the "Summer of Lost Luggage." With the perfect storm of seasonal vacation in full gear and airports around the world severely understaffed, luggage is arriving late or disappearing altogether at a staggering rate, writes Natalie Lisbona of the BBC. One startup that can help is our portfolio company SeeTrue, which scans carry-on pieces faster than human security staff. "SeeTrue uses artificial intelligence and computer vision algorithms to discover prohibited items in bags," says CEO Assaf Frenkel. "It connects to the existing X-ray and CT scanners, and detects in real-time, faster and more accurately than most human eyes, always on, and never getting tired or distracted. As a result, baggage is delivered on time to the planes and not left behind."
Introductions
Your portfolio gets stronger when the OurCrowd network gets involved. Visit our Introductions page to see which of our companies are looking for connections that you may be able to help with.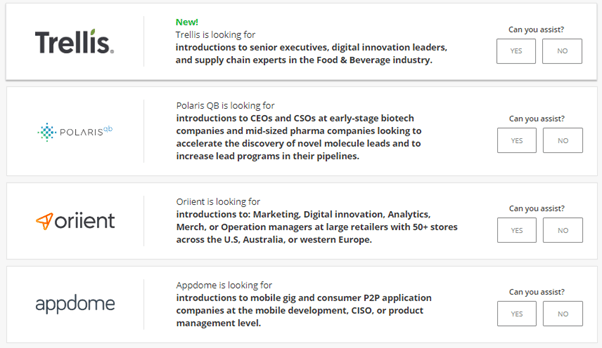 More than 4,200 High-Tech Jobs
Search and filter through Portfolio Jobs to find your next challenge