Startup of the Week: NanoLock – Securing homes vs hackers

From Startup Nation to VacciNation

Jasper: Credit cards for fresh college graduates

'Peleton of home cooking' turns up the heat by $30M

Webinar:

The Next Big Thing in AI: Spatial Computing

Arizona Coyotes ex-CEO joins ADvantage Sports Tech Fund

NeuReality raises $8M for its novel AI inferencing platform

Insightec brain surgery without scalpels approved in China

Clinch partners with Foursquare to enhance ad impact

Forbes, citing Bizzabo, says virtual events are here to stay

TytoCare adds oxygenation monitoring to home exam platform
Startup of the Week
NanaLock: FBI warns that hackers are hijacking home security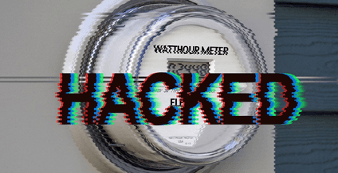 The FBI has warned that hackers are hijacking home security and other connected devices, allowing them inside into our homes. "Recently, offenders have been using victims' smart devices, including video and audio capable home surveillance devices," the FBI said in a formal public warning. It's not just a threat to your home security, but to water, electricity and other critical infrastructure. Hackers have shut down electric networks, traffic systems and even hospitals. Luckily, companies like NanoLock Security are on the case. NanoLock is already protecting electricity supplies in Japan and India and smart meters in Italy. The company is growing fast. Annual revenues soared 270% in the first 6 weeks of 2021 toward its target of $3.3M which will be a 600% increase in ARR over 2020. Its technology protects the vast and rapidly-expanding $15B market of IoT devices which is growing by 24% a year. By 2025, there will be an estimated 14 billion IoT devices worldwide – each one a potential security risk allowing hackers entry into networks. NanoLock blocks advanced persistent threats to IoT and OT connected devices from cyber and fraud attacks by outsiders, insiders and supply-chain adversaries. NanoLock's customers are major utilities, large industrial companies and major device manufacturers. Its partners include some of the world's largest telcos and service providers. NanoLock holds six patents and has won numerous awards including the Cyber Breakthrough Award, American Cyber Award and MWC Company of the Year. Watch CEO Eran Fine describe the technology here.
From Startup Nation to VacciNation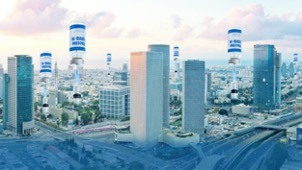 Israel has evolved from Startup Nation to VacciNation, leading the world with a turbocharged coronavirus vaccine rollout that has administered more jabs per capita than any other country in the world. The speed of the vaccination program is directly connected to Israel's emergence as a high-tech superpower. We were able to do this because Israel's health system has been organized for decades to streamline the central collection of real-time clinical information from all its citizens, creating one of the world's deepest, richest and most valuable medical data sets. Read more in my latest 'Investors on the Frontlines' LinkedIn Newsletter.
Jasper: Credit cards for fresh college graduates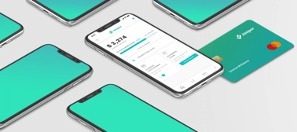 The credit card issued by OurCrowd portfolio company Jasper "is a premium Mastercard that will allow you to start building your credit history and earning rewards with no credit history and no Social Security Number," Shane Murphy reports in MoneyWise. "So even if you're just starting your credit journey, you can qualify for a Jasper Mastercard with cash-back rewards. Jasper understands that your credit history isn't the only thing that defines you. If you have limited or no credit history in the U.S., Jasper will consider your application based on other factors, like your income and your previous employment.You can also earn up to 6% cashback by referring friends." Jasper uses technology and alternative data instead of the industry's long-established credit score when approving applications, looking at where applicants are going, rather than where they have been. Jasper's strong management team includes Chairman Eyal Desheh, Chairman of Isracard, and Saar Wilf, founder of Fraud Sciences, acquired by PayPal for $160M. Co-investors include Isracard, Strathmore Group, Off The Grid Ventures and Gauss Ventures.

'Peleton of home cooking' turns up the heat by $30M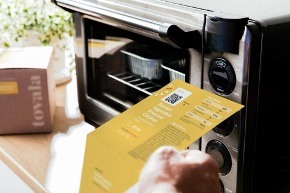 Tovala, the OurCrowd portfolio company first hatched at Y Combinator that delivers perfect meal kits with fresh ingredients that you cook in a smart oven, closed a $30M round."We think we can come closer to the restaurant experience because of the oven," CEO David Rabie tells TechCrunch. "By pre-making food rather than just reheating, we think we can open up reach for a local restaurant." The Chicago-based startup "fuses ready-to-cook meal delivery with innovative kitchen technology. The company has experienced 10x revenue growth in the last 18 months," Shayna Harris reports in Forbes, dubbing it "The Peloton of home cooking."
Webinar
The Next Big Thing in AI- Spatial Computing



Noam Levavi, CEO, ByondXR
Adam Kaplan, CEO, Edgybees
Gilad Talmon, CEO, TetaVi
Special Guest: Mikio Iwamura, Director, Device Innovation Group, NTT DoCoMo 
The ongoing convergence of the physical and digital worlds is producing spectacular applications and investment opportunities that are bringing human-machine and machine-machine interactions to new levels of efficiency in industry, health care, transportation and the home. Hear from three founders who will reveal how they are both driving and leveraging the spatial computing revolution. They will be joined by Mikio Iwamura, Director of Device Innovation Group at NTT DoCoMo (Japan's largest mobile provider), who will discuss how it is using TetaVi technology as its XR platform.

Register for your preferred time.

Wednesday, February 17th at 11:30AM Israel | 5:30PM Hong Kong | 6:30PM Tokyo | 8:30PM Sydney
Feb 17 – Register Now

Thursday, February 18th at 9:00AM San Francisco | 12:00PM New York | 7:00PM Israel
Feb 18 – Register Now

Can't make it? Register and we'll send you the recording.
Top Tech News
Arizona Coyotes ex-CEO joins ADvantage Sports Tech Fund
Ahron Cohen, former President and CEO of the Arizona Coyotes, is joining ADvantage Sports Tech Fund as a venture partner. ADvantage is backed by leAD Sports, an investment firm backed by the family of Adi Dassler, the founder of Adidas, and OurCrowd. The fund was designed to invest in early-stage tech companies focused on sports, which include data analytics and athletic performance technology. "Working with the ADvantage team allows me to provide meaningful operational support to a growing portfolio of highly innovative technology companies, side by side with some of the industry's leading investors," Cohen tells the Phoenix Business Journal. The ADvantage team includes former NBA star and Olympic gold medallist Michael Redd and Alexander Bente, great-grandson of Adidas founder Adi Dassler.
NeuReality raises $8M for its novel AI inferencing platform
NeuReality, an Israeli AI hardware startup that is working on a novel approach to improving AI inferencing platforms by doing away with the current CPU-centric model, emerged from stealth with an $8M seed round, Frederic Lardinois reports in TechCrunch. "Machine learning deployments have historically been constrained by the size and speed of algorithms and the need for costly hardware," Kyle Wiggers reports in VentureBeat. NeuReality believes it will be able to significantly cut costs and energy usage, delivering 30x system cost-benefit over today's state-of-the-art servers. Investors alongside OurCrowd include Cardumen Capital and Varana Capital. The company announced that Naveen Rao, the GM of Intel's AI Products Group and former CEO of Nervana System (which Intel acquired), is joining the company's board of directors.
Insightec ultrasound brain surgery without scalpels approved in China
InSightec, an OurCrowd portfolio company that uses sound waves to perform brain surgery instead of a scalpel, received market approval from The National Medical Products Administration, the Chinese agency for regulating drugs and medical devices. Approval for the Exablate® 4000 (Exablate Neuro) platform, will enable unilateral Focused Ultrasound treatment for patients living with debilitating tremor from Essential Tremor and Tremor-dominant Parkinson's Disease that has not responded to medication. "This achievement reflects positive momentum to bring Focused Ultrasound to movement disorder patients in China," said Maurice R. Ferré MD, Insightec CEO and Chairman. The China approval comes days after Kashiwaba Neurosurgical Hospital in Sapporo, Japan joined the company's Incisionless Neurosurgery Program.
Clinch partners with Foursquare to enhance ad impact
Clinch, the OurCrowd portfolio company that delivers hyper-personalized advertising for the world's leading brands is partnering with Foursquare to bring enhanced, real-time measurement capabilities for clients. Advertisers implementing Clinch's creative technology will be able to measure foot traffic driven by digital campaigns across retail store locations, restaurants, car dealerships, and more, both accurately and efficiently, and without additional integration work.
Forbes, citing Bizzabo, says virtual events are here to stay
"Don't expect virtual events to stop entirely if we achieve herd immunity," Ken Sterling writes in Forbes. "According to Bizzabo research, many event planners (80.2%) love the ability of online events to extend their reach to a wider audience. However, these future virtual events will probably be hybrid events: a mix of virtual and in-person sessions." According to Bizzabo, 57% of event professionals believed their event budgets would decrease in 2021. Likewise, as one Forbes contributor explains, many companies will likely cut travel and professional development budgets. Meanwhile, Bizzabo has joined the Adobe Exchange Partner Program, enabling marketers to run and measure virtual and hybrid events.
TytoCare adds oxygenation monitoring to its home exam platform
TytoCare has added a fingertip pulse oximetry adapter to its remote self-examination platform that enables patients to examine their own ear, nose, throat, heart, skin, abdomen, lungs and body temperature, HospiMedica reports. TytoCare's telehealth system facilitates live video medical examinations; provides a cloud-based data repository with analytics; and uses built-in guidance technology and machine-learning algorithms for accuracy and ease of use for patients and insights for healthcare providers. Users are prompted to place their finger in the adapter for 15 seconds. Blood oxygen and heart rate results appear on the screen, recorded for subsequent review by the clinician, and on the patients' electronic health record. "The COVID-19 pandemic thrust telehealth into the spotlight, and we are constantly enhancing the TytoCare platform to ensure users have access to the most comprehensive telehealth solution available," says Dedi Gilad, TytoCare's CEO and Co-Founder. "The pandemic will eventually be behind us, yet telehealth will remain a key component in the future of healthcare, providing patients with the best possible remote care and clinicians with actionable insights into their patients' health."
Introductions
Your portfolio gets stronger when the OurCrowd network gets involved. Visit our Introductions page to see which of our companies are looking for connections that you may be able to help with.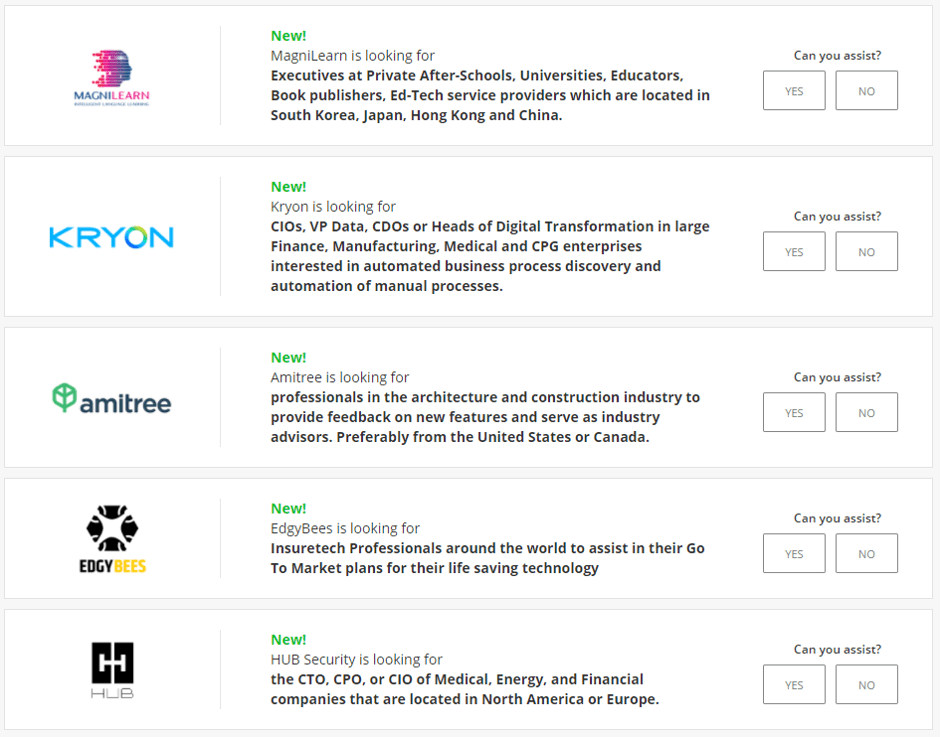 Job Vacancies
Despite the coronavirus pandemic, there are hundreds of open positions at our global portfolio companies. See some opportunities below:
Search and filter through OurTalent to find your next challenge.