Top investment opportunities
Startup of the Week: SynergyMed, transforming surgery with 3D printing and visualization
Norway awards Wind Catching Systems $2.1M grant
JITO Angel Network partners with OurCrowd
Kando's AI-powered wastewater intelligence detects health hazards
OurCrowd picks travel partners for 2023 Summit
Zoomcar announces SPAC, receives $10M investment
Ossio raises $38.5M Series C
MFS Africa picks ThetaRay to secure hundreds of millions of financial transactions
BetterSeeds: First Israeli company to export medical cannabis seeds to Canada
Lemonade launches in UK, partners with Aviva
T. Rowe Price invests in YuLife's $120M Series C
Ÿnsect to open world's largest insect farm in France
Rolls-Royce taps Classiq for quantum design algorithms
Introductions
More than 4,500 high-tech jobs

Startup of the Week
SynergyMed: Transforming surgery with 3D printing and visualization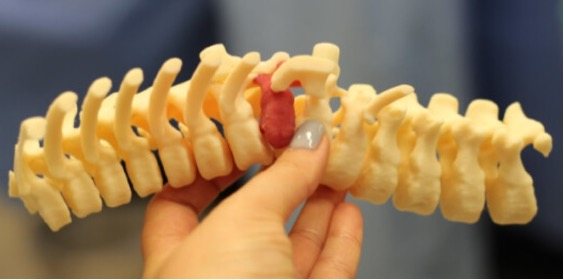 3D printing is revolutionizing industries from alternative foods to construction. California-based startup SynergyMed plans to bring its unique 3D technology SaaS platform into healthcare with proprietary visualization and printing capabilities that significantly improve patient results while cutting providers' costs. Among its many capabilities, the hardware-agnostic system allows medical professionals to design and 3D print patient-specific surgical tools and implants, transforming the way procedures are performed. SynergyMed's platform is ISO certified for use in Europe and has assisted over 1,200 surgical procedures to date across 16 surgical disciplines in 25 hospitals in Israel, the UK and Spain. As the company plans to expand into the US and seek FDA clearance, it has signed an agreement with Israel's largest HMO, which will use its technology in hundreds of procedures at top hospitals. OurCrowd is leading SynergyMed's current funding round.
Norway awards Wind Catching Systems $2.1M grant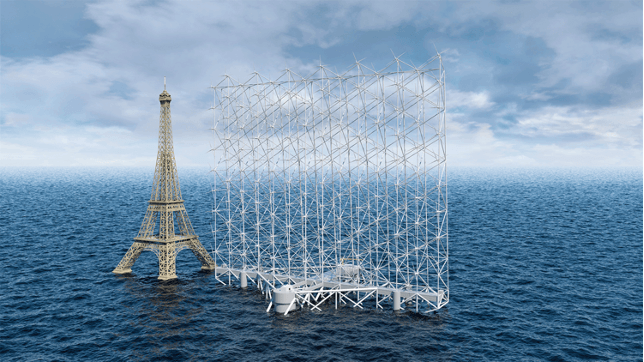 The Norwegian government awarded alternative energy pioneer Wind Catching Systems a $2.1M grant to develop a prototype of its multi turbine offshore wind structure, which is designed to provide 5X the amount of power than current offshore wind facilities with a much smaller footprint, the Maritime Executive reports. The grant will fund the design, construction and testing for the pilot of the Wind Catcher, which will be tested in 2023. "The government has big ambitions for offshore wind," says Espen Barth Eide, the Norwegian Climate and Environment Minister. "If we succeed in bringing down the costs of floating offshore wind, it can become an important source of renewable energy and a major industrial opportunity for Norway." OurCrowd is participating in Wind Catching Systems' current funding round. More details available under NDA.
JITO Angel Network partners with OurCrowd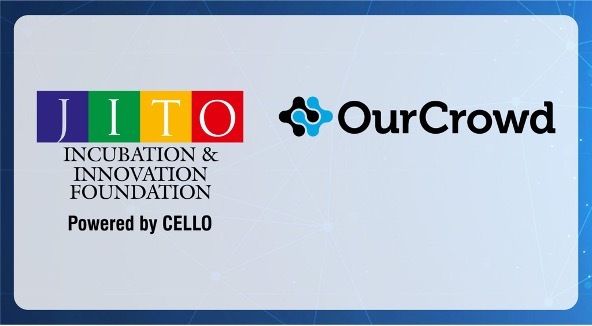 ITO Angel Network (JAN), the only global community-based angel network in India, signed an agreement with OurCrowd to promote mutual investment opportunities. Through the arrangement, JAN members will receive curated access to OurCrowd's funds and portfolio companies on a deal-by-deal basis. "We are proud to have found a partner in OurCrowd, one of the largest venture capital firms in Israel and the country's most active startup investor. This deal will empower inventive and ingenious companies in two of the most robust technology ecosystems in the world," says Rajat Mehta, Chairman, JITO Incubation and Innovation Foundation. In September, JAN invested in BetterSeeds, its first investment in an OurCrowd portfolio company.  
Kando's AI-powered wastewater intelligence detects health hazards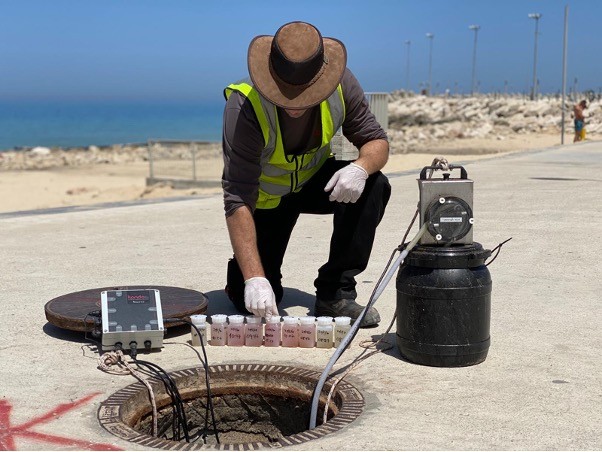 In the arid Middle East every drop of water counts, making wastewater an important resource to recycle and use for irrigation and other purposes. But the public sewage systems are filled with potential hazards, from diseases to industrial contamination. Israeli startup Kando has created AI-powered technology that can monitor wastewater and issue alerts when a problem is detected, Noa Shapira reports in the Times of Israel. The company helped Israeli health officials track a dangerous polio outbreak and a salt contamination that could have adversely impacted the quality of treated water. Kando is also working with cities in Texas, California and Colorado in the US, and in Italy, France, Germany, the UK and Australia. OurCrowd is participating in Kando's current funding round.
OurCrowd picks travel partners for 2023 Summit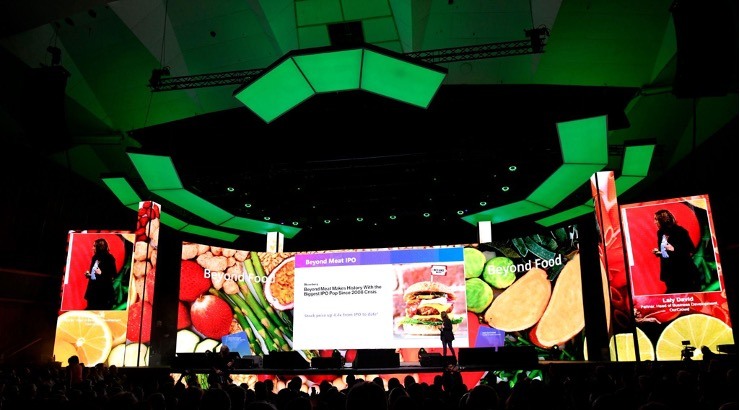 Two of Israel's leading travel companies are offering special rates and facilities for those attending the 2023 OurCrowd Global Investor Summit on Feb. 15th in Jerusalem. Expert advisers from Diesenhaus, the official Flight and Transportation Sponsor, will take care of your flight requests and visa requirements and create the best flight schedule to get you to Israel. For accommodation, Authentic Israel offers Summit attendees preferential rates at select Jerusalem and Tel Aviv hotels. For more travel information, click HERE or the button below. Our partners will also provide tips on nightlife, tours and other attractions during your stay in Israel next February. If you have not yet completed your Summit registration, click HERE.
Zoomcar announces SPAC, receives $10M investment
Our portfolio company Zoomcar, the world's largest emerging-market focused car-sharing platform, and Innovative International Acquisition Corp. (NASDAQ: IOAC), a publicly traded special purpose acquisition company, announced that they have entered into a definitive merger agreement that will result in Zoomcar becoming a publicly listed company. The transaction values the combined company at an implied pro forma enterprise value of approximately $456M. Upon closing, the company will be renamed Zoomcar Holdings, Inc. and expects to list its common stock on Nasdaq. In addition, and simultaneously with the execution of the merger agreement, Ananda Trust, an affiliate of Innovative International, has invested $10M in Zoomcar.


Top Tech News
Ossio raises $38.5M Series C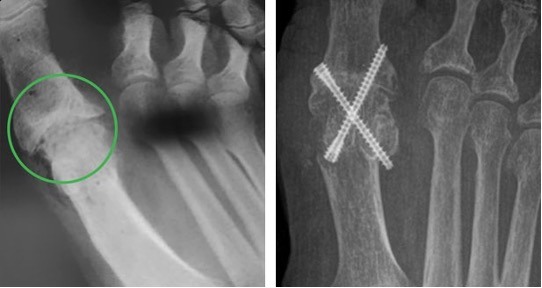 Our portfolio company Ossio closed a $38.5M Series C financing round for its intelligent bone regeneration technology, Mass Device reports. The company produces superior implants made from a proprietary mineral fiber matrix held together by a naturally degradable polymer. Orthopedic surgeons have used more than 10K Ossiofiber implants since their introduction in 2019. The round was led by MVM Partners, a MedTech investment firm.  
MFS Africa picks ThetaRay to secure hundreds of millions of financial transactions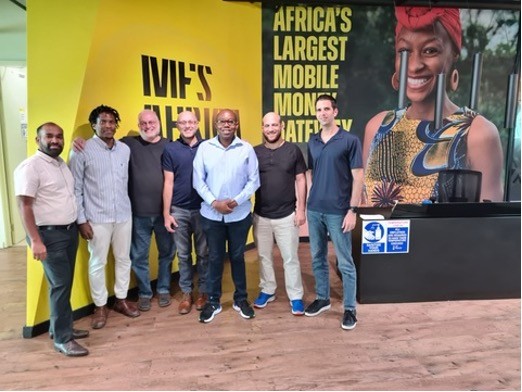 MFS Africa, the largest digital payments hub in Africa, has picked our portfolio company ThetaRay to keep its huge network safe from money laundering and fraud, FinTech Finance News reports. ThetaRay's AI-powered transaction monitoring and sanctions list screening system is designed to identify even the most sophisticated financial crimes. MFS Africa connects over 400M mobile money wallets, more than 200M bank accounts and over 150K agents to enable cross-platform and cross-border payments for remittance companies, mobile network operators, banks, non-bank financial institutions and global merchants.
BetterSeeds: First Israeli company to export medical cannabis seeds to Canada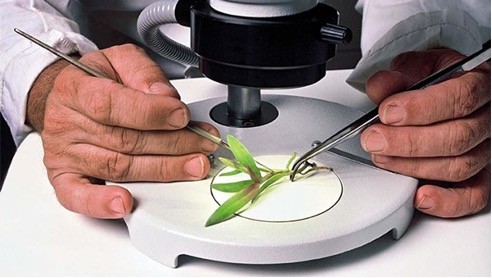 AgTech pioneer BetterSeeds has shipped Israel's first-ever batch of medical cannabis seeds to Canada, NoCamels reports. The company uses gene-editing technology to develop new varieties of cannabis and other agricultural seeds. BetterSeed's shipment contained the first fully stable and uniform cannabis hybrid seeds in the world, with characteristics from various strains. "The seeds that were sent to Canada are unique. We anticipate that they will revolutionize both the process of growing cannabis and the product standards in Canada, as our cannabis seeds are 100% stable and uniform," says Ido Margalit, CEO of BetterSeeds.
Lemonade launches in UK, partners with Aviva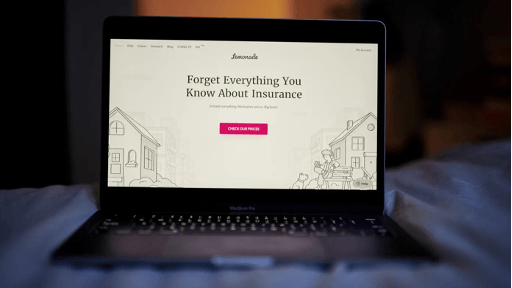 InsurTech pioneer Lemonade is teaming up with insurance giant Aviva as it launches its services in the UK, TechCrunch reports. In business for over 300 years, Aviva is looking to tap a younger demographic in partnership with Lemonade, which offers renters, homeowners, pet, car and life insurance. "We share a common outlook for how digital, AI and data can transform customer experiences, and the role insurers can play in building stronger communities," says Adam Winslow, CEO of Aviva UK and Ireland. "In our 325-year history, we have adapted and thrived in a changing world, and our partnership with Lemonade is a marker of our intent to continue just this."
T. Rowe Price invests in YuLife's $120M Series C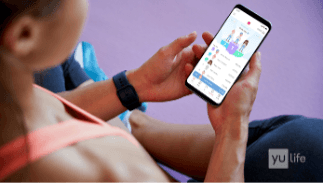 Global investment management giant T. Rowe Price is investing in our portfolio company YuLife, which focuses on tech-driven financial services designed to encourage a healthy lifestyle. Its business model allows companies to take out insurance policies that incentivize employees to stay fit through a special app and other programs. "YuLife has distinguished itself from others through its ability to grow rapidly while still keeping up with dynamic market demands, coupled with a customer-centric mentality," says Zenon Voyiatzis, investment analyst at T. Rowe Price, which joined YuLife's $120M Series C funding round alongside OurCrowd investors.
Ÿnsect to open world's largest insect farm in France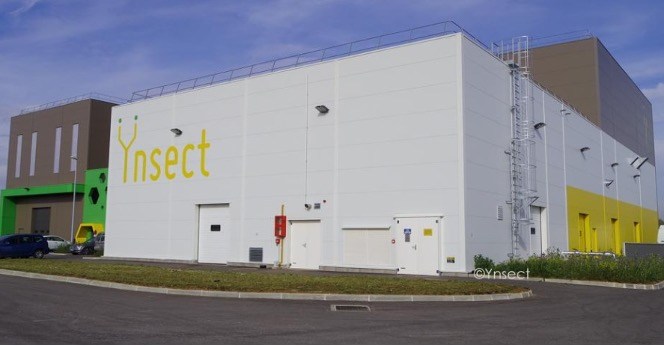 OurCrowd portfolio company Ÿnsect is going big on the prospect that bugs can help provide a more sustainable global food chain. The company, based north of Paris, is getting ready to open the world's largest insect farm in France at the end of the year, Treehugger reports. The facility will use automated systems and vertical farming techniques to raise mealworms for incorporation in animal feed, fertilizers and food. It is expected to produce over 200K tons of insect-based ingredients a year and will join two other Ÿnsect sites already operational in France and the Netherlands.
Rolls-Royce taps Classiq for quantum design algorithms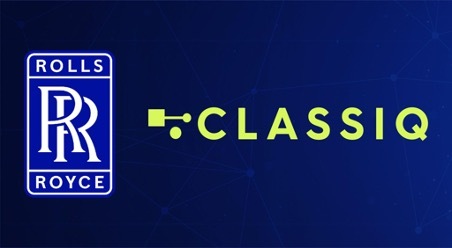 Rolls-Royce is turning to our portfolio company Classiq for quantum computer-powered algorithms that will help improve the luxury carmaker's designs. Classiq's software automatically converts functional models into quantum circuits for use in quantum computers. It can help Rolls-Royce optimize its aerodynamics and thermodynamics, both key components of energy consumption. "Achieving our net zero carbon goals requires ongoing enhancements to the sophistication of design simulations that will continue to stretch the limits of classical supercomputing," says Leigh Lapworth, Rolls-Royce Fellow and Quantum Computing Lead.
Introductions
Your portfolio gets stronger when the OurCrowd network gets involved. Visit our Introductions page to see which of our companies are looking for connections that you may be able to help with.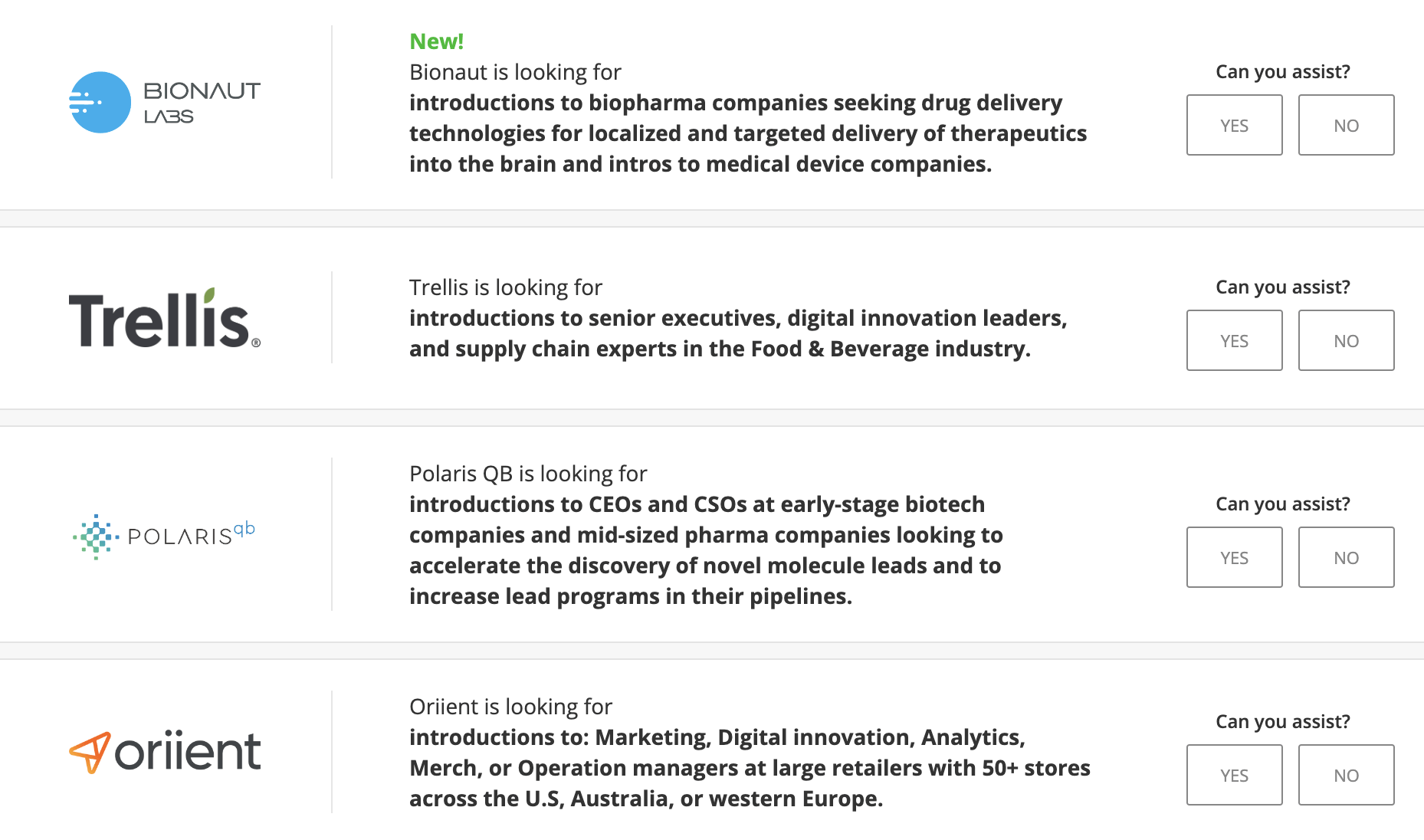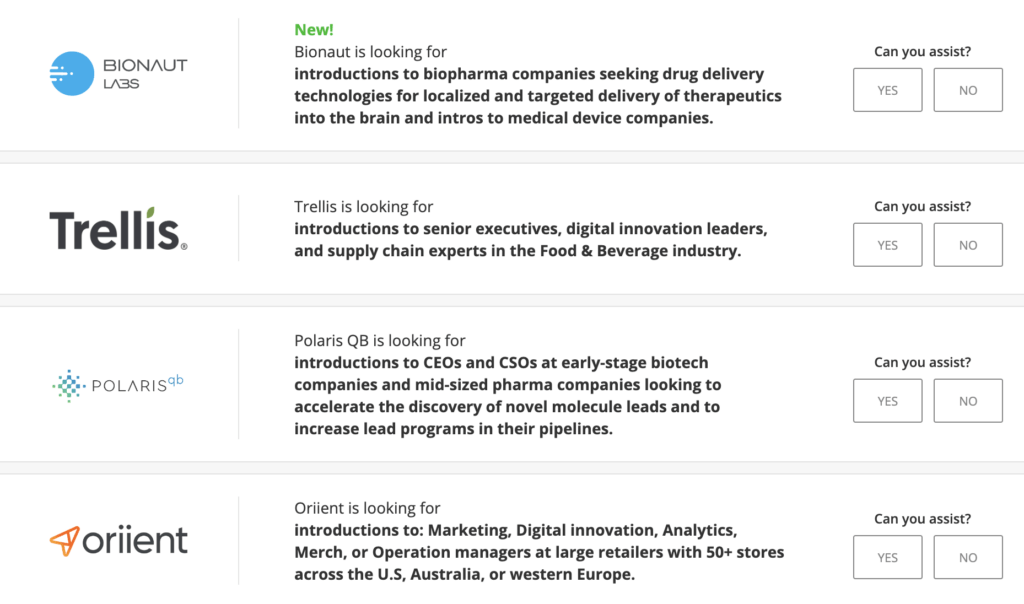 More than 4,500 high-tech jobs worldwide
Search and filter through Portfolio Jobs to find your next challenge