Top investment opportunities
OurCrowd launches Global Health Equity Fund with WHO Foundation
Pfizer signs $110M deal with CytoReason, invests $20M
Startup of the Week: Largix, saving manpower with futuristic autonomous production technology
OurCrowd hosts Confederation of Indian Industry
Binah.ai unveils blood count, cholesterol level detection via smartphone
Leading Spanish health insurer inks nationwide deal with TytoCare
IMVU taps Spectrum Labs' AI to identify positive online behavior, raise revenue
ByondXR builds metaverse storefronts for P&G, YSL and Deutsche Telekom
Introductions
More than 4,300 high-tech jobs
OurCrowd launches Global Health Equity Fund with WHO Foundation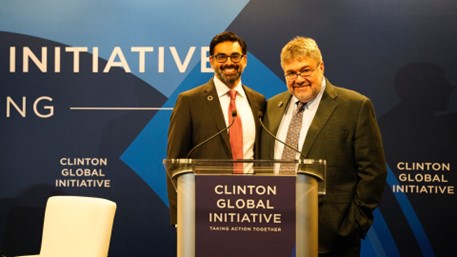 On Monday, at the Clinton Global Initiative meeting in New York, I joined Anil Soni, CEO of the WHO Foundation, to announce a Global Health Equity Fund launched by the WHO Foundation and OurCrowd, a $200M financial-first impact fund that will focus on breakthrough technology solutions to improve healthcare around the world. It will support the UN's sustainable development goals, kick-start innovation, and increase investment in the health sector. Its mission is to increase equitable access to medical care while also delivering competitive returns to investors. Companies receiving investment from the Fund will have to agree to an Access Pledge, ensuring that their technology solutions are available, accessible, appropriate, and affordable for populations experiencing inequity, particularly in low- and middle-income settings. Our announcement triggered a wave of global news coverage, including the Wall Street Journal, Forbes, Reuters, CNBC TV Africa, TechCrunch and The Times of Israel. I explain our plans in my new 'Investors on the Frontlines' column.
Read more here.
Pfizer signs $110M deal with CytoReason, invests $20M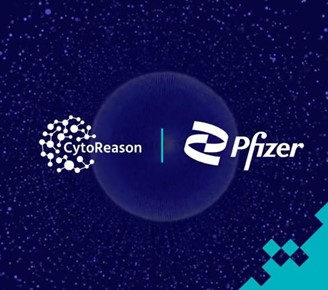 Pfizer is upping the ante in its collaboration with CytoReason. The pharma giant is expanding its ongoing strategic collaboration with our portfolio company in a deal that could reach $110M over the next five years, Calcalist reports. Under the terms of the agreement, Pfizer will also make a $20M equity investment, have options to license CytoReason's technology, and fund supplementary project support. CytoReason's platform runs disease models, the results of which support Pfizer's drug development programs. "CytoReason's biological data allows us to gain deeper insight into the best drug development pathways for patients, resulting in more informed decisions that are timely and cost effective," says Mikael Dolsten, Pfizer's Chief Scientific Officer and President. 

Startup of the Week
Largix: Saving manpower with futuristic autonomous production technology
The manufacturing world faces a manpower crisis, with severe labor shortages having a major impact on a wide array of industries. Israeli startup Largix is rising to the challenge, bringing its autonomous, digital Additive Production System (APS) to help replace the skills of absent workers. Largix is the first company to commercially produce 3D robotic printers capable of producing room-size, industrial-grade products using common thermoplastic polymers. It is pursuing clients in the construction and infrastructure industries, along with producers of custom-made chemical storage tanks. The company estimates its technology will help manufacturers cut production costs in half and improve overall productivity by 15X. Largix forecasts 200-300% YOY growth in income through 2026 from US and European customers, generated from the sales of the APS, polymers and SaaS model. It has signed contracts with two clients, A.A.H Plast in Israel and CGK Group in Belgium, which also will serve as Beta sites for the company's technology. OurCrowd is leading Largix's current funding round at a 20% discount.
OurCrowd hosts Confederation of Indian Industry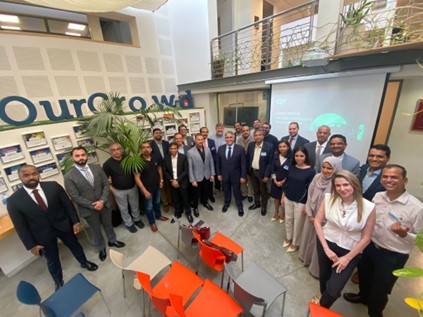 We were honored to host a delegation from the Confederation of Indian Industry at OurCrowd's headquarters in Jerusalem. They were in Israel as part of a collaboration with the Israeli economic missions in the UAE and New Delhi. We discussed OurCrowd's activities in the UAE and the enormous potential of the relationship between the UAE, India and Israel.


Top Tech News
Binah.ai unveils blood count, cholesterol level detection via smartphone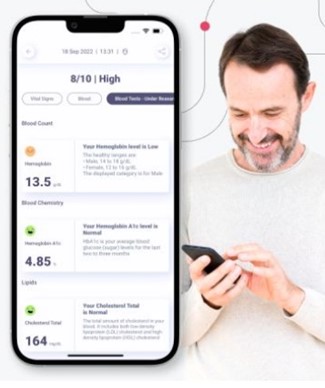 Looking at your smartphone camera can reveal more about your health than ever before, thanks to our MedTech pioneer Binah.ai. The company unveiled a new software feature, now in development, which measures a person's blood count, blood chemistry and cholesterol level simply by looking at their mobile phone camera for 60 seconds. "Without a doubt, this is a groundbreaking milestone for Binah.ai, and might be the first step toward bloodless blood tests," says David Maman, the company's Co-founder and CEO. The award-winning tech can measure a wide range of health-related parameters including blood pressure, heart rate, oxygen saturation, breathing rate and sympathetic stress.
Leading Spanish health insurer inks nationwide deal with TytoCare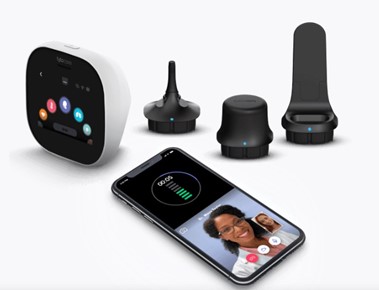 Leading Spanish health care insurer Línea Directa Aseguradora will be integrating remote healthcare kits from Qure portfolio company TytoCare. Through its subsidiary Vivaz, it will make the kits available as part of its primary care offering. "Our clients across Spain stand to benefit from this truly revolutionary new access to high-quality, convenient and digital care in their day-to-day life," says Olga Moreno, Managing Director of Vivaz. TytoCare's hand-held examination kit enables users to perform comprehensive physical exams of the heart, skin, ears, throat, abdomen and lungs, and measure heart rate and body temperature.
IMVU taps Spectrum Labs' AI to identify positive online behavior, raise revenue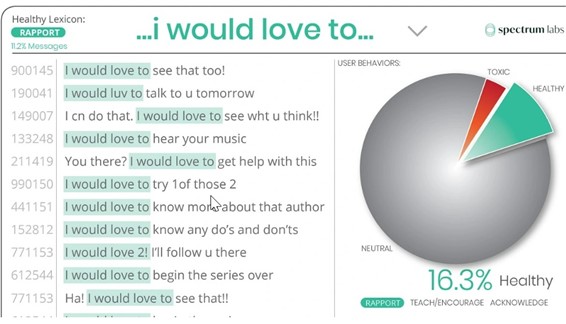 The popular metaverse social network IMVU is working with our portfolio company Spectrum Labs to identify healthy online behavior, VentureBeat reports. Spectrum created a natural language AI that can analyze online text for toxic behavior, which is crucial for the gaming industry where 80% of users in the US say they have experienced harassment. IMVU has found that keeping bad users out of its online community pays off. It reports the Average Revenue per Paying User was 12% higher for specific users protected from seeing toxic speech.
ByondXR builds Metaverse storefronts for P&G, YSL and Deutsche Telekom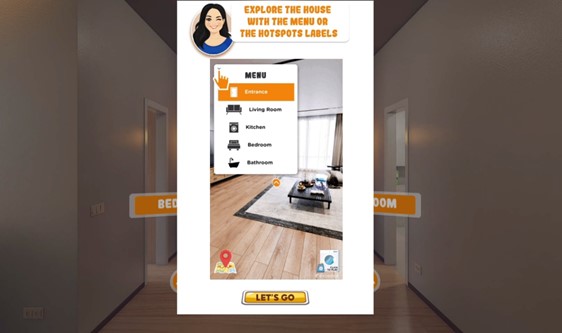 ByondXR's immersive technology is helping some of the world's top brands reach the growing Metaverse shopping community. It has built new virtual storefronts for Yves Saint Laurent Australia and Thailand, as well as for Deutsche Telekom. The company also worked with Southeast Asia's largest e-commerce platform Shopee to produce a 360-degree gamified virtual home filled with household products from Procter & Gamble. ByondXR was also featured in Deloitte Digital and UST's Top 100 fastest-growing startups.
Introductions
Your portfolio gets stronger when the OurCrowd network gets involved. Visit our Introductions page to see which of our companies are looking for connections that you may be able to help with.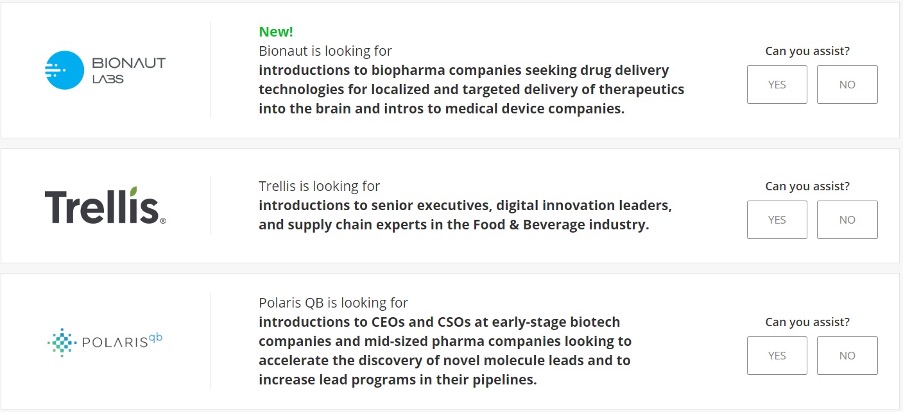 More than 4,300 High-Tech Jobs
Search and filter through Portfolio Jobs to find your next challenge