We are delighted to share big news out of Jerusalem as former Assistant to the President of the United States, and Special Representative for International Negotiations Jason Greenblatt joins OurCrowd as a partner, to build business ties across the Middle East. We are looking forward to more innovation and investment within Israel and beyond. Watch this video for Jason's thoughts on how business collaboration between Israel and the region can help pave the way to peace.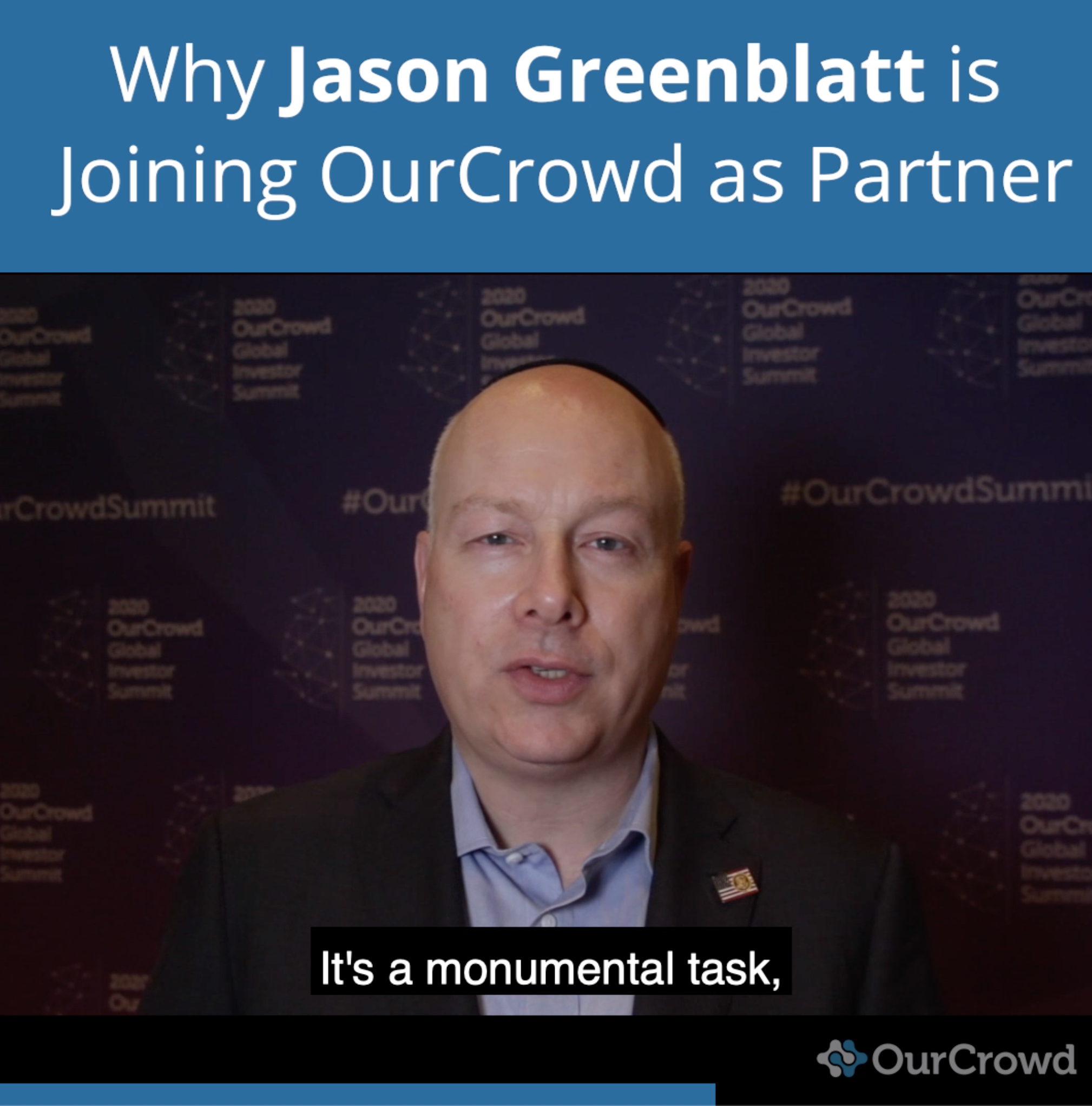 Spend a few minutes seeing Startup Nation through a new lens in this Forbes piece on Israel's tech, written following the 2020 OurCrowd Global Investor Summit: How Israel Became A Technology Startup Nation. 
As 2020 dawns, our job is to forecast the trends of the next decade…Check out my thoughts in "Looking Beyond: Venture Capital Deploys for the Next Decade", featured in IVC's Annual Israeli Tech Review. 
Startup Nation and Beyond
Great coverage of Israeli resilience…European tech events ploughing ahead despite coronavirus fears.
Yet another OurCrowd company fighting the virus…Israel's Tyto Care to prevent coronavirus exposure from patients at Sheba.
Wonderful piece which describes the OurCrowd Global Investor Summit as "Vegas meets Israel": Sand, souqs & software — Israel shines for tech startups.
Top tech news this week 
News from the industry 
With 4X the number of funding rounds greater than $20 million compared to 5 years ago, the interest in 'Start-Up Nation' clearly shifted to the 'Scale-Up' phase. See my thoughts in The Times of Israel.
Ex-YC partner Daniel Gross rethinks the accelerator.
3 Ways to Make Real Connections at Networking Events That Go Way Beyond Small Talk.
Events & more
Missed my live recap of the 2020 OurCrowd Global Investor Summit? Watch the recording of the webinar, featuring highlights of some of the key moments, speakers and startups that were at the event.

If you are attending AIPAC 2020 on March 1-3, be sure to visit our booth (#920 in the AIPAC Village) featuring Israeli startups in mobility, drones, communications, medtech and more.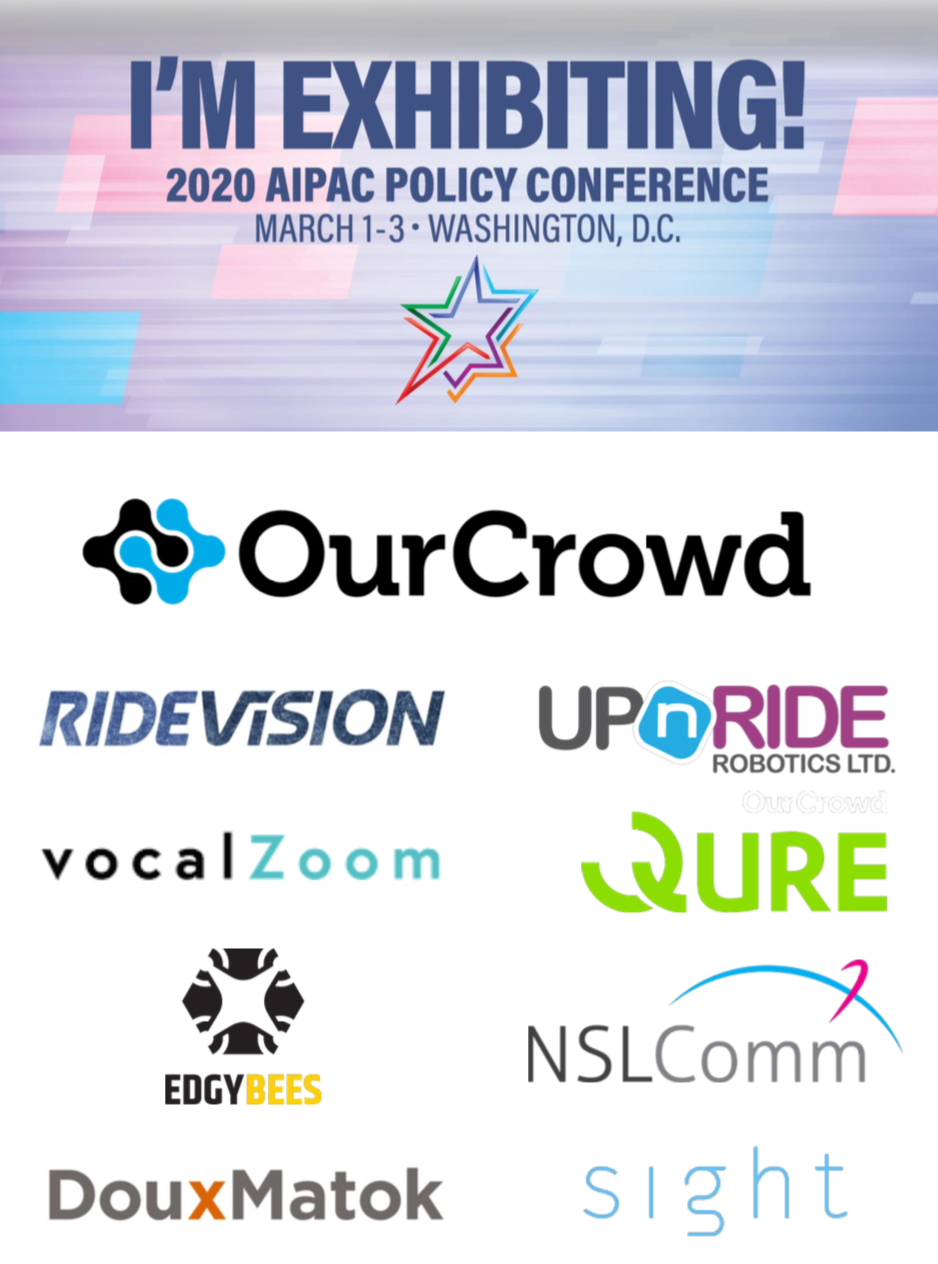 See which OurCrowd events are taking place near you on our Events Calendar
Looking to connect
We currently have 500+ open positions at our global portfolio companies. Here are a few of the most exciting:
Search and filter through OurTalent to find your next challenge
---