Crowdfunding is booming. The industry has come a long way since the first crowdfunding projects surfaced a few years ago. Specifically, the equity crowdfunding market has experienced some serious growth, raising $204 million in 2013 alone, proving to be a truly disruptive model for investing in startups.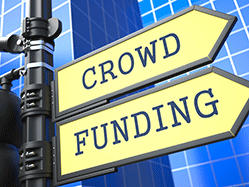 Young companies all across the globe are now taking advantage of this new-found accessibility to early stage capital to assist them in growing into profitable, scale-able companies. The potential returns from investing in the next Apple or Google can be huge, but so are the risks.
Here at OurCrowd, we wanted to share the knowledge and experience we've gained from being involved in the industry to help others looking for ways to profit from the equity crowdfunding revolution, but are wondering how to go about it. We've interviewed more than thirty of the world's top industry thought leaders and experts – including Barbara Corcoran, Tim Draper, Steve Dresner, Douglas Ellenoff, Ronald Kleverlaan, Charles Luzar, Tanya Prive, Richard Swart, and Senator Mark Warner – to bring you the best tips and insights on equity crowdfunding.
Download our new ebook below which is intended to be a valuable primer for investors who are serious about investing in startups through crowdfunding.
To learn more about equity crowdfunding, go here to download our free ebook:
[xyz-ihs snippet="CrowdfundingPlaybookCTA"]
To find out more about these investment opportunities and others on our investment platform, click here.