OurCrowd portfolio company CEO, Bob Rosenschein (wikipedia /Linkedin) took a few minutes to sit with us to discuss content — why there's so much of it and why we still struggle to find really useful content.
Bob's achieved rarified status in Israel — he's a serial entrepreneur with multiple exits. You might remember Bob as the founder of Answers.com — one of the most trafficked websites in the world.
Enter OurCrowd portfolio company, Curiyo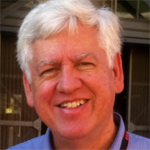 His newest startup, Curiyo, is the next leg of Bob's sharp focus on the delivery of useful, impactful content when users most need it.
We'll let Bob tell his own story in the audio below but here are a few key points we touched on in our interview with Bob Rosenschein, founder of Curiyo.
[bra_border_divider]
Content smog
There is a lot of content out there and if you want to find more information or explanation about the article you just read you'd probably open a new window and search for the terms and eventually after going through the sources you may find what you are looking for. That's a very confusing and inefficient way to find information…
Curiyo's "gravitational search"
What we wanted to do is come up with a way for people to find information in a much more convenient fashion…Our concept is called gravitational search – you stay on the page and long-click on a word and poof – all the information pops up in front of you, aggregated from multiple sources. Our solution is content sensitive. We provide static sources and dynamic sources that change according to the contextual connection and relevance.
Where Curiyo fits in the whole content ecosystem
This solution would be a great tool for the end users i.e the readers, but we are in fact addressing a much more important client – the bloggers and publishers who want their readers to stay on their page. Our solution will increase time spent on page and for the end user, its great… the information is served to them without having to hunt it down. But for the blogger and publisher – it serves as a retention tool.
Listen to the FULL interview
[soundcloud url="http://api.soundcloud.com/tracks/92464531″ params="" width=" 100%" height="166″ iframe="true" /]
[xyz-ihs snippet="ZackMiller"]