Startup of the Week: VisIC, fueling the electric car revolution

OurCrowd's ZZapp Malaria wins $5M XPRIZE

Startup of the Week: Ripple's plant-based alternative

How to grow a hectocorn

IXDen: Securing water and more against hackers

Israeli Energy-Tech All Stars

Insight and opportunities for new OurCrowd investors

OncoHost, NHS UK study cancer immunotherapy response

ThetaRay AML technology to be offered on Google Cloud

LocusView: How women can share in Biden's budget boost
OurCrowd's ZZapp Malaria wins $5M XPRIZE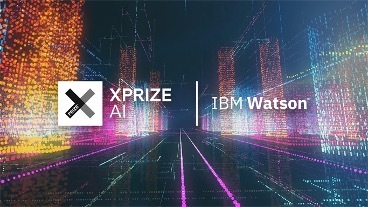 Malaria kills a child every 2 minutes. Zzapp's artificial intelligence helps eliminate the disease, based on technology developed by its parent company Sight Diagnostics, an OurCrowd portfolio company. Zzapp creates malaria elimination strategies powered by artificial intelligence, and delivers them directly to the field through a dedicated mobile app. "After five years of hard work and dedication, XPRIZE is thrilled to announce Zzapp Malaria as the grand prize winner of IBM Watson AI XPRIZE," says Anousheh Ansari, CEO of XPRIZE. "Each of the three finalists of the IBM Watson AI XPRIZE showcase what's possible when the power of AI is used to address some of the world's toughest challenges," says Daniel Hernandez, General Manager, IBM Data and AI. "It's inspiring to witness how the AI technologies we developed at IBM help these organizations realize and scale their good tech solutions to drive positive societal change."
Startup of the Week:
Ripple Foods: Watch out Oatly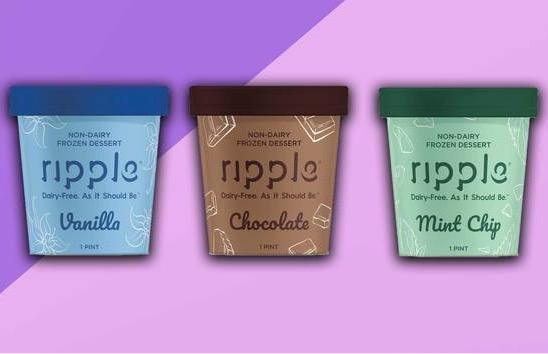 Watch out Oatly. Ripple's plant-based milk alternative, protein shakes, and ice cream taste as good as milk-based products but have 3X the protein of other plant-based milk alternatives with more calcium and lower fat and sugar. Utilizing its proprietary clean protein technology, with some 40 patents filed, Ripple reduces impurities found in traditional plant protein extracts, creating a range of products with superior taste, nutrition, and sustainability. Ripple products are currently available in over 20,000 retail stores across the US, where the company has captured ultra-high value customers and driven category expansion of plant-based milk products. In addition to expanding its product range to additional types of dairy, such as ice cream and cheese, the company is planning to provide its high-quality neutral-tasting protein as an ingredient for other foods, such as plant-based meat products. CEO Laura Flanagan was CEO of Foster Farms with $2B revenue and 12,000 employees, while CFO David Cooper has taken six companies public. The surging $34B market for plant-based drinks and food protein is growing faster than 20% CAGR. The IPO by Oatly, now trading at ~$15.9B market cap, ~25X forecast 2021 revenues, has focused attention on plant-based milk. Ripple projects 40% YoY revenue growth in 2021 and its gross margins are improving. OurCrowd is joining a $55M Series E round with existing investors GV (formerly Google Ventures), Prelude Ventures, and Euclidean Capital.
How To Grow a Hectocorn: Zoom Backer Jim Scheinman on His New Investment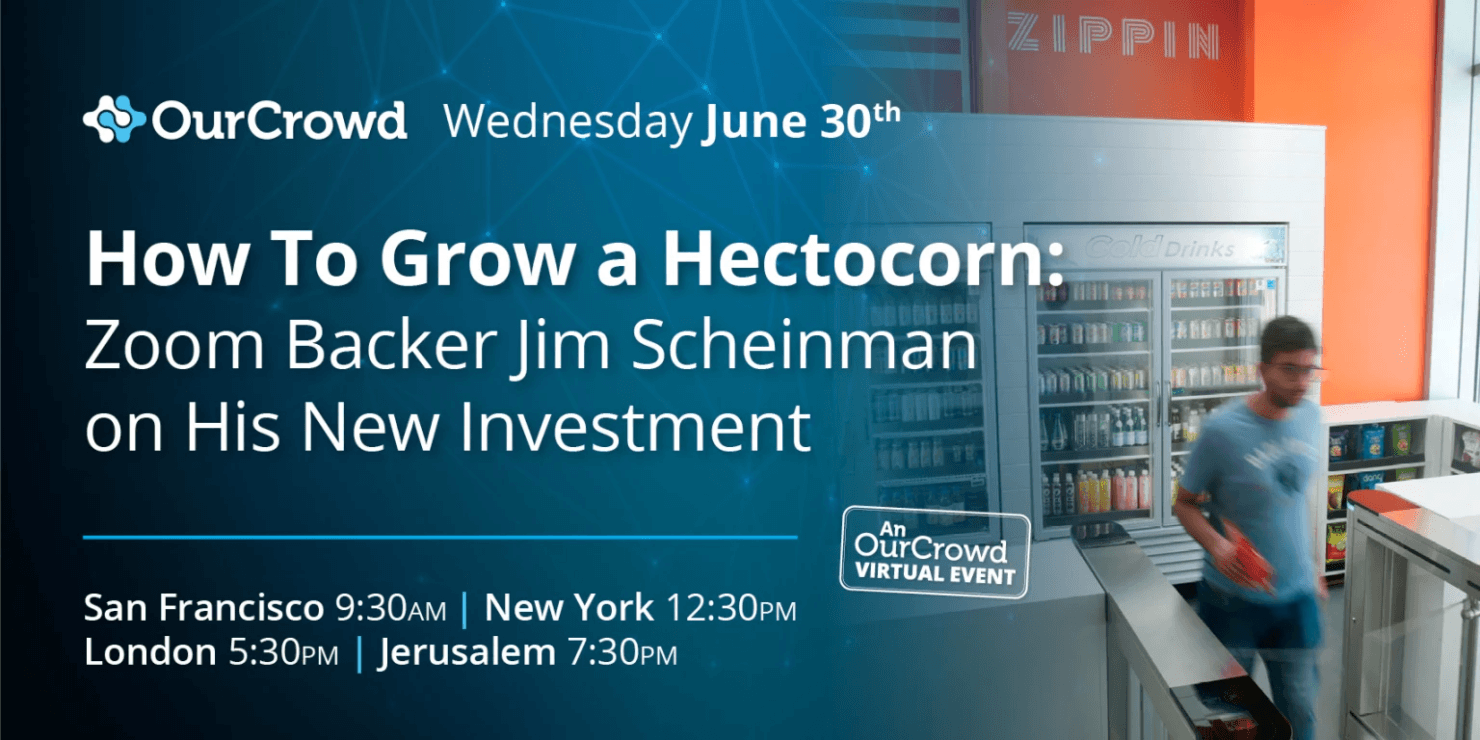 Jim Scheinman gave Zoom its name and was its only seed investor. Zoom is now worth $100 billion and Scheinman has seen five of his investments exit as unicorns. He is the Founding Managing Partner at Maven Ventures, a leading seed venture fund for emerging consumer software startups. Join Scheinman and Jon Medved, CEO of OurCrowd, as they discuss their new co-investment in Zippin, whose checkout-free technology platform enables retailers to quickly deploy frictionless shopping in their stores, kiosks and fast-casual restaurants. They will be joined by Krishna Motukuri, Co-Founder of Zippin. A rare opportunity to hear from three leaders of the digital retail revolution.
IXDen: Securing water and more against hackers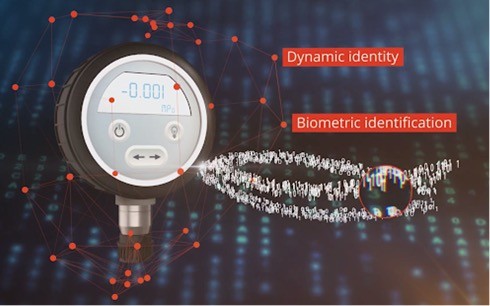 In 2020, Israeli media reported that Iranian hackers had infiltrated the computer network of six facilities controlling Israel's water systems and disabled a sensor that detects chlorine levels. Without that tiny but vital piece of equipment, the chlorine in the drinking water could reach toxic levels or drop too low, allowing bacteria to grow in water used by millions. The cyberattack was ultimately unsuccessful, but as increasing numbers of components in such sensitive systems become connected to the fast-expanding internet of things, it demonstrated the constant cyberthreats to vital infrastructure networks including water, electricity and gas. To make sure such attacks never happen again, Israel's national water carrier Mekorot has become a partner and investor in IXDen, an OurCrowd startup that guards against the malfunctioning of interconnected devices, whether caused by cyberattack or routine wear and tear. Both can be devastating. "We are solving two big problems: security and operational problems, in one software product," says Dr. Leonid Cooperman, co-founder and co-CEO of IXDen, whose technology aims to protect the more than 30 billion internet-connected devices in the world.
Top Tech News
OurCrowd invites you to join us at Israeli Energy-Tech All Stars 2021 hosted by our partner Ignite The Spark, an Israeli Energy-Tech innovation community. The event will take place on Tuesday, June 29th, 2021, at 18:00 (GMT +3). Ignite the Spark's mission is to nourish the Israeli Energy-Tech Ecosystem and expose it to the world by helping entrepreneurs create life-changing and planet-saving technologies.
Featured Speakers
Dan Fishel, Partner Strategic Initiatives at OurCrowd

Keynote Speaker: Christina Karapataki, Energy Breakthrough Ventures

Eli Cymbalista, CEO of Environmental Sustainability Innovation Lab

Boaz Kantor, Technology Partner at Future Energy Ventures

Oril Gal, Partner at Herzog Fox & Neema

n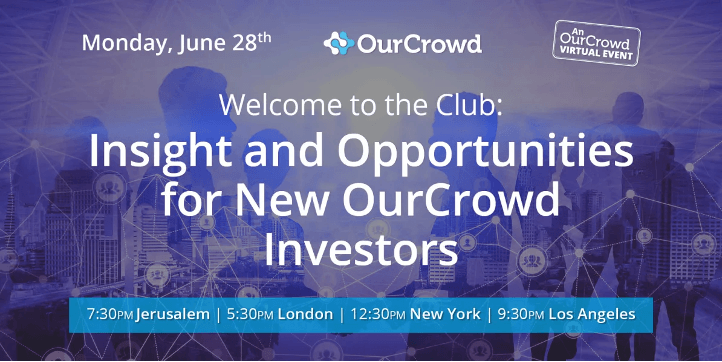 New accredited investors on our platform are invited to join OurCrowd CEO Jon Medved and other senior OurCrowd executives for an exclusive quarterly webinar for new active investors. Get an overview of how to get the most out of OurCrowd, investing tutorials, and insider insights into the latest investment opportunities. The event will be broadcast twice – on June 28 and June 29 – to cater to our global investor network. You can choose your preferred time during the registration process.
OncoHost and NHS UK to study cancer immunotherapy response
OncoHost, an OurCrowd portfolio company that has developed a blood test to predict how well cancer patients will react to treatment, will collaborate with the UK's National Health Service (NHS) to set up eight clinical trial sites in Britain. The trials will focus on patients diagnosed with advanced stages of melanoma or non-small cell lung cancer, aiming to predict their response to immunotherapy treatment. Partnering with the NHS will give OncoHost "a tremendous opportunity" to expand its research and enhance its technology's capabilities, the company tells The Times of Israel. "Immunotherapy has achieved excellent results in certain situations for several cancers, allowing patients to achieve longer control of their cancer with maintained quality of life and longer survival," says Dr. David Farrugia, consultant medical oncologist and chief investigator for the NHS trials. "However, success with immunotherapy is not guaranteed in every patient." The OncoHost study "may help doctors to choose the best treatment for each patient," he says.
ThetaRay AML technology to be offered on Google Cloud
ThetaRay announced a global partnership with Google Cloud to protect banks, FinTechs and payments infrastructure companies against money-laundering activity within cross-border transactions, IBS Intelligence reports. ThetaRay's Cloud-Based AML Solution for Cross-Border Payments will be available as a service on Google Cloud. "The financial industry has experienced unprecedented disruption over the past year, and this unpredictability has created new attack vectors for money launderers, human traffickers, organised crime groups and other criminals," says Mark Gazit, CEO of ThetaRay. "With availability on Google Cloud, ThetaRay is offering banks and payment providers defence against even the most sophisticated money laundering schemes, empowering them to protect their customers, avoid regulatory penalties and prevent reputational damage."
LocusView: How women can share in Biden's budget boost 
"How can women benefit from job creation in the historically male-dominated construction industry?" asks Alicia Farag, Co-founder and CEO (Americas) of OurCrowd portfolio company LocusView, a digital construction management platform that helps clients in the energy, telecom, and water sectors manage their entire infrastructure construction process. "Since women are under-represented in the construction industry, there is a lot of white space for us," Farag tells bestselling author MeiMei Fox in Forbes. "Women can bring a fresh perspective, unencumbered by old school thinking, to re-imagine construction workflows. Women from other industries, especially those who have adopted technology faster such as healthcare, can bring their experiences to find new insights in the construction industry."
Share an OurCrowd deal with friends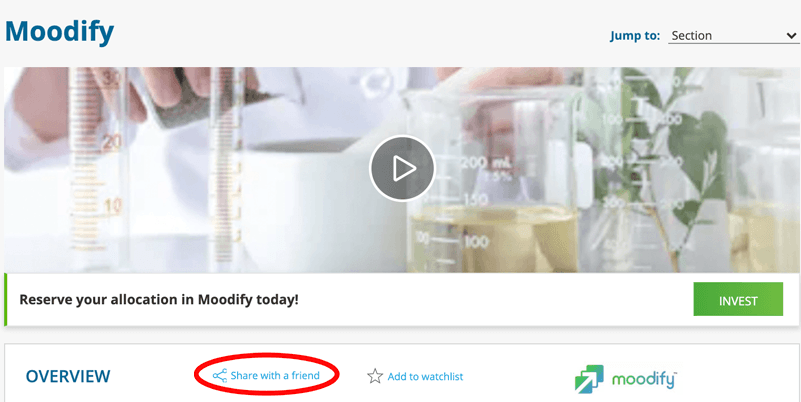 Spread the word about OurCrowd's investment opportunities. Use the new Share feature on the OurCrowd website to share any deal with your friends. Simply click on the icon, insert a friend's email, and send.
Introductions
Your portfolio gets stronger when the OurCrowd network gets involved. Visit our Introductions page to see which of our companies are looking for connections that you may be able to help with.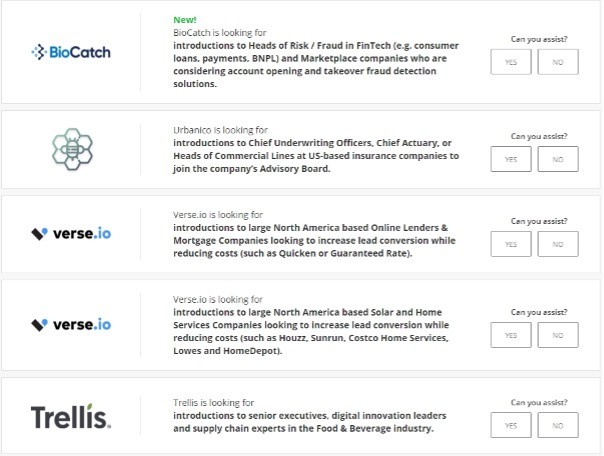 More than 1,200 High-Tech Jobs
Read the OurCrowd High-Tech Jobs Index Q1 2021 here.
Despite the coronavirus pandemic, there are hundreds of open positions at our global portfolio companies. See some opportunities below:
Search and filter through Portfolio Jobs to find your next challenge.