ByondXR powers Lancôme virtual stores

FDA nod for BrainQ's breakthrough stroke therapy

No, we are not going back to the future

SALT Talks, Feb. 24: Israel's Vaccine Rollout Tech

Otonomo heads for SPAC

Edgybees raises $9.5M Series A for video augmentation

Cyabra warns on public attitudes to Texas storm

HUB Security merges with ALD

Singapore's SpeQtral and QuantLR confront quantum attacks
Coco-Cola, Lancôme explore virtual stores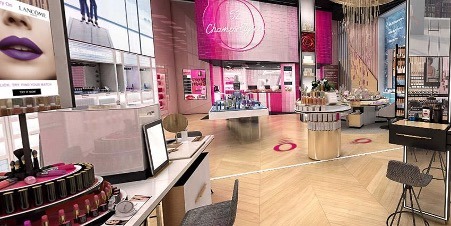 Technology for global ecommerce stores developed by OurCrowd startup ByondXR offers a full-scale simulation of the physical shopping experience. Leading commercial brands including Coca-Cola, Target, Lancôme and P&G have become customers. Lancôme has launched a new range of global ecommerce stores using ByondXR's technology. Online shoppers can interact with goods and customer service represen­tatives.
Try it for yourself:
Lancôme Experience
"We have been using ByondXR's platform to create true-to-life immersive pop-up experiences for Lancôme consumers around the world," Malik Abu-Ghazaleh, global head of digital marketing, ecommerce and CRM at Lancôme tells Global Cosmetic Industry. "Working with ByondXR, we have discovered a team of talented, relentless professionals with a can-do attitude who managed to execute and launch our experiences beautifully and quickly. These virtual pop-ups have shown great value in terms of audience engagement and sales. Having seen the potential, I'm positive we will do many more of these with the ByondXR platform for years to come." Co-Founder and CEO Noam Levavi previously co-founded and led YCD Multimedia, a digital media provider helping some of the world's biggest brands deliver personalized content to their customers. Click here to see the technology in action. We are currently raising a Seed round for the company. Click below to invest.
FDA nod for BrainQ's breakthrough stroke therapy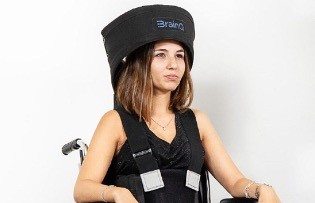 The FDA has awarded Breakthrough Device designation to stunning new technology from BrainQ that offers new hope for stroke victims. The decision allows the company to work with the FDA to expedite the development and clearance process of BrainQ's groundbreaking device that treats chronic disability following a stroke using AI-powered electromagnetic field therapy. The non-invasive treatment consists of a vest and headband worn by the stroke victim. Currently approved interventions for reducing disability following a stroke are only relevant in the first few hours following the stroke and only 5% of stroke victims reach the hospital in time to benefit. BrainQ believes its breakthrough technology, applying low-intensity electromagnetic fields that can be used anywhere, will significantly extend the therapy window. "Stroke is a debilitating condition with limited recovery options, creating a huge unmet need," BrainQ CEO and Co-founder Yotam Drechsler tells the Jerusalem Post. "FDA Breakthrough Designation is an important milestone in our mission to reduce disability for these patients and treat them in the comfort of their homes."
No, we are not going back to the future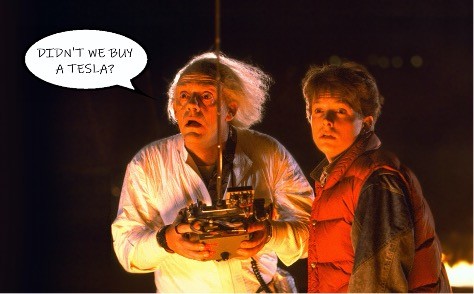 As we ride the 2021 market roller coaster through wreckage and recovery, accompanied by a raging bull market in tech stocks, some people are wondering whether we might be re-living the dreadful dot-com boom and bust of 2000-2001. Is 2021 the new 2000? Is venture investing too risky in the current climate? Are we heading for another bottomless crash? I don't think so. Despite valuations at nosebleed altitudes, 2021 is likely to be remembered as a very good venture vintage indeed when we break open the bottles to sample the returns in 2030. Read my new 'Investors on the Frontlines' column for five reasons why.

SALT Talks, Feb. 24: Israel's Vaccine Rollout Tech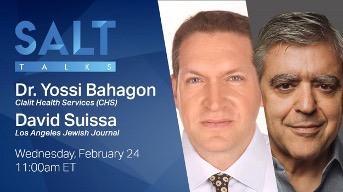 Israel is far and away the global leader in vaccinations per capita, and its integrated, digitized healthcare system made it happen. Dr. Yossi Bahagon, who founded and managed the digital platform of Clalit, Israel's largest healthcare provider and the second largest in the world, reveals how it was done and why it works. A serial entrepreneur and Managing Partner of OurCrowd Qure, Israel's first digital health fund, Yossi will also discuss current and future investment opportunities in the MedTech space. Moderated by: David Suissa, President of Tribe Media and veteran journalist covering the Israeli tech scene.
Wednesday, Feb. 24, at 11AM EST.
Register now.
Otonomo heads for SPAC
The SPAC market is hotting up. Otonomo Technologies Ltd., a Maniv Mobility portfolio company, will become publicly listed through a SPAC with Software Acquisition Group, Inc. II. The combined company is expected to have an estimated equity value of approximately $1.4 billion and is expected to be listed on NASDAQ under the ticker symbol OTMO. Read more in Bloomberg, Calcalist and the company's announcement here. At this valuation, it is expected that this exit alone will return approximately 50% of investors' committed capital to Maniv Mobility.
Top Tech News
Edgybees raises $9.5M Series A for video augmentation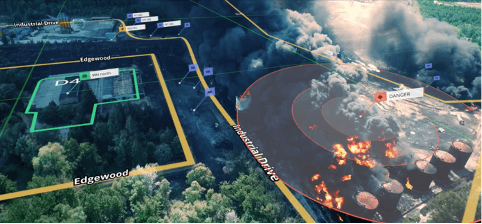 Edgybees, an OurCrowd portfolio company that helps businesses, first responders and military users accurately geotag and augment their aerial video streams in real-time, raised a $9.5 million Series A round led by Seraphim Capital, which specializes in space tech investments. Co-investors included Refinery Ventures, LG Technology Ventures, Kodem Growth, 8VC, Verizon Ventures and Motorola Solutions Venture Capital. "Our mission is to ensure positive human outcomes during life-saving missions," Edgybees co-founder and CEO Adam Kaplan tells TechCrunch.
Cyabra warns on public attitudes to Texas storm
Cyabra, an OurCrowd portfolio company hailed by the US State Dept and others for its ability to inform policy by cutting through the noise on social media, says political and business leaders in Texas should take heed of disinformation about the blizzard and its effects. "The trending conversations across social media with #TexasBlackOut and #TexasSnowStorm2021 will show business leaders the sheer complexity and magnitude of these increasing social posts the local government of Texas is currently encountering," CEO Dan Brahmy tells Forbes, noting "a growing animosity in language towards local leaders on their efforts to fix the issues at hand are all fueling criticism towards how the local government is handling the situation. When leaders truly understand the gravity of the conversation, they can more confidently address their community and make decisions on the best next course of action." OurCrowd is currently investing in Cyabra's Series A round. For more information, click below.
HUB Security merges with ALD
HUB Security, an OurCrowd portfolio company that provides military-grade advanced security for companies and organizations aiming to prevent hostile intrusion and exposure of sensitive data, is to merge with Advanced Logistics Development Ltd. (ALD), which is traded publicly on the Tel-Aviv Stock Exchange. The merger includes a $50M cash investment from institutional investors. "This is one of those rare cases where a company merger happens naturally with complete synergy," Eyal Moshe, CEO and founder of HUB Security tells CTech. "The merger with ALD will provide HUB with a global marketing infrastructure that would have taken us years to establish independently, connecting us with dozens of potential high-profile customers from the world's leading brands, including governmental institutions, insurance conglomerates, commercial banks and others."
Singapore's SpeQtral and QuantLR confront quantum attacks
SpeQtral, a Singaporean satellite-based quantum key distribution (QKD) operator, will collaborate with OurCrowd portfolio company QuantLR to connect any two points on earth – securely. QuantLR also provides QKD and specializes in fiber optics. QKD is a secure communication method that enables two parties to produce a random secret key known only to them to encrypt and decrypt messages. This collaboration will also be facilitated by a grant by the Singapore-Israel Industrial R&D Foundation, and the Israel Innovation Authority. "Quantum Cryptography and Encryption solutions are proven to be the only absolutely secured resolution to any eavesdropping and hacking attempts of communication lines – both now and in the future," Shlomi Cohen, CEO of QuantLR tells Singapore's The Edge. Cohen estimates that sales in the quantum cryptography market will top $24B by 2025.
Introductions
Your portfolio gets stronger when the OurCrowd network gets involved. Visit our Introductions page to see which of our companies are looking for connections that you may be able to help with.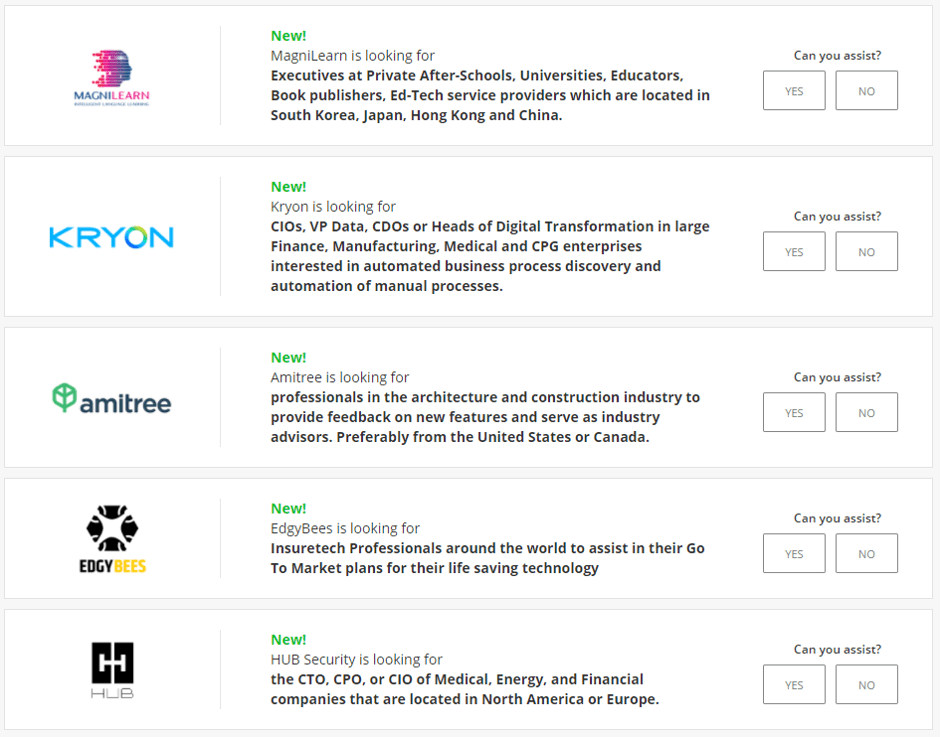 Job Vacancies
Despite the coronavirus pandemic, there are hundreds of open positions at our global portfolio companies. See some opportunities below:
Search and filter through Portfolio Jobs to find your next challenge.