Big news: The Israeli Cabinet is set to approve the export of medical cannabis. We are excited that an investment of ours is one of the few that qualify for the export, and are proud to take part in the growth of the thriving Cannabis Tech sector as we partner with Colorado-based 7thirty to build the world's leading global cannabis technology venture capital fund. Watch a recap of OurCrowd's time in Las Vegas at CES 2019, where our companies participated and made headlines. Then claim your ticket for the Israeli version of CES, the 2019 OurCrowd Global Investor Summit on March 7th.
Startup Nation and beyond
Top tech news this week 
News from the industry 
"Wait a minute… things are actually getting better — and not worse — for security practitioners today?" What's New for Security Startups? (Andreessen Horowitz)
Gaming is Eating Media… and Pokemon is Just the Start. (Battery Ventures) 
The latest from OurCrowd
The agenda for the Global Investor Summit is shaping up with amazing speakers and content! Take a look at what's coming: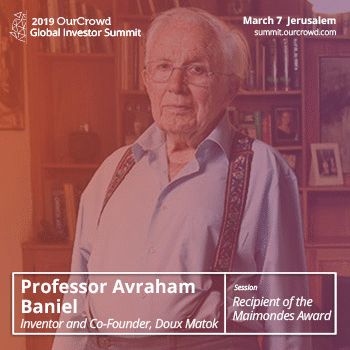 Looking to connect
We currently have 500+ open positions at our global portfolio companies. Here are a few of the most exciting:
To search, filter, and apply head to OurTalent here.
---
Subscribe to receive a weekly curated roundup of top news, direct from the desk of OurCrowd's CEO & Founder and  curated by startup investing insiders.