Top investment opportunities
Startup of the Week: ProFuse, accelerating the future of lab-grown meat
Let's create new fuel before we become fossils
May 2nd Online: Startups and the Ukraine crisis
IBM, AMD embrace Israeli AI technology
Amazon's $1B innovation fund invests in BionicHIVE
OurCrowd startups participate in EcoMotion 2022
Remilk to open world's largest animal-free dairy factory in Denmark
InZiv raises $10M for high resolution display inspection technology
Cyabra sniffs out fakes and bots in Johnny Depp vs. Amber Heard
Carbon Health launches remote diabetes-management program
Edgybees' new software improves accuracy of satellite imagery
Africa's mPharma expands TytoCare collaboration
Datos Health and Binah.ai team up for new remote-care platform
Introductions
More than 4,500 high-tech jobs
Startup of the Week:
ProFuse: Accelerating the future of lab-grown meat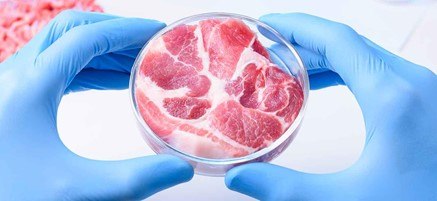 There is an increasing demand for meat alternatives to replace food produced from farm animals. Within 30 years, the meat industry needs to double its production to meet the demands of a growing population. While scientists have figured out how to grow meat from cells, the process is long and expensive. Enter ProFuse, an Israeli startup that substantially accelerates the production of lab-grown meat, reducing costs and making it more economically viable for large-scale production. The company has developed proprietary enhanced muscle-generation technology, created at the Weizmann Institute, which increases quality and texture while shortening the growth timeline of cultivated meat. ProFuse is already conducting POCs with top global cultivated-meat producers. Read about how the company made its initial breakthrough as reported in Haaretz. OurCrowd joins Tnuva and Tempo, major Israeli food producers and current investors, in this funding round.
Let's create new fuel before we all become fossils
While the global community tries to sanction Vladimir Putin for his brutal invasion of Ukraine, many countries rely on Russia for their energy. Rejecting Russian energy consumption could hurt their own economies. Now, more than ever, it's time to seek alternatives to fossil fuels to prevent dictators from holding the world for ransom – and reduce the devastating effects on the environment. Read my latest LinkedIn column on how startups are on the frontline in the fight for energy independence.
May 2nd Online: Startups and the Ukraine crisis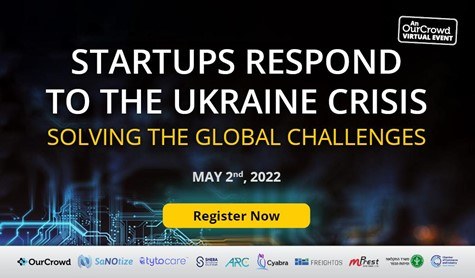 The war in Ukraine is upending the global status quo, even as the world continues to grapple with the repercussions of the Covid-19 pandemic. Innovative startups are stepping in with new technologies to help solve the crises we now face and those that will inevitably arise as the conflict continues. On May 2nd, we'll be sitting down with CEOs and leaders from the tech world to discuss how technology can address such diverse challenges as energy and food security, the broken supply chain, and the implementation of telemedicine in a war zone.
IBM and AMD embrace Israeli AI technology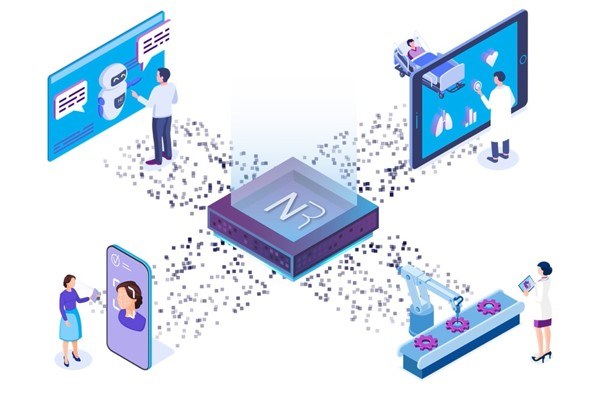 Artificial intelligence is fundamentally changing almost every industry, but it doesn't come cheap. Deployment is often held back by hardware costs and software complexity. Tech powerhouses IBM and AMD are working with our portfolio company NeuReality, which has created a new architecture that slashes the cost and energy consumption of AI systems, Linda Gradstein writes in the Times of Israel. "The partnership with NeuReality is expected to drive a more streamlined and accessible AI infrastructure, which can enhance people's lives," says Dr. Mukesh Khare, Vice President, IBM Cloud.
Amazon's $1B innovation fund invests in BionicHIVE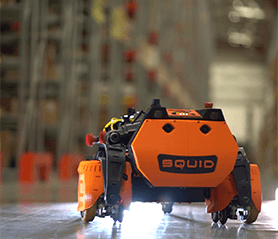 Amazon's new $1B Industrial Innovation Fund is investing in our robotics portfolio company BionicHIVE, TechCrunch reports. The company's autonomous SqUID robots work as a fleet across the floors of warehouses, climbing shelves and racks to retrieve items. "Amazon has recognized BionicHIVE for its differentiated solution capable of optimizing safety around repeated tasks, at any height, in the supply chain workplace, and this is the kind of technology that's pulling innovation forward," says Katherine Chen, Head of the Amazon Industrial Innovation Fund. OurCrowd was initially introduced to the company through a tweet from Elon Musk about their remarkable autonomous warehouse robot. See it in action here.
OurCrowd startups participate in EcoMotion 2022
OurCrowd startups will be front and center as the smart mobility world gathers in Tel Aviv next month. EcoMotion 2022 kicks off May 9th and will feature the industry's top movers and shakers from Israel and around the globe. Among the OurCrowd portfolio companies participating: Arbe Robotics, Corractions, C2A Security, Foretellix, Hailo, Innoviz, Ravin and Ride Vision.  
Top Tech News
Remilk to open world's largest animal-free dairy factory in Denmark
Our FoodTech pioneer Remilk is on its way to make a lot of dairy without cows. The company will open the world's largest animal-free dairy factory in Denmark, Delicious Foods reports. The 750,000 square foot facility is set to open in the city of Kalundborg by the end of the year. The company's precision fermentation process produces proteins that are used as the base for dairy-identical products including milk, cheese, and yogurt but made without using a single cow. Once fully operational, the factory will produce as much milk protein annually as 50,000 cows.
InZiv raises $10M for high-resolution display inspection technology
OurCrowd portfolio company InZiv raised $10M to expand its groundbreaking technology that allows producers of displays to inspect and repair screens at unprecedented resolution, DigiTimes reports. The company's nano-optical technology detects even the tiniest of light and color defects within pixels, with resolution reaching the sub-micron scale. "The microLED market is expected to exceed $21B by 2027. It has been exciting to see just how quickly the market has responded to our unique nano-optical solutions, with leading manufacturers among our growing customer base," says InZiv Founder and CEO David Lewis.
Cyabra sniffs out fakes and bots in Johnny Depp vs. Amber Heard
Nearly 11% of all Twitter accounts commenting on Johnny Depp's defamation trial against his ex-wife Amber Heard are inauthentic, according to new research from OurCrowd portfolio company Cyabra. The majority of fakes are supportive of Heard, while most authentic accounts back Depp, according to an analysis of 2,300 Twitter profiles. "Whenever there's a lot of people involved, there's always going to be some level of additional, inauthentic conversation going on around a topic," Cyabra CEO Dan Brahmy tells Fox News Digital. The behavior is "usually…about drawing financial interest, or some sort of status or political interest," he says.
Carbon Health launches remote diabetes-management program
Our portfolio company Carbon Health is setting a new standard in diabetes care. The company launched a new program that remotely connects medical professionals and patients in real time as they monitor their glucose levels and other wellness factors. "Our diabetes program will truly revolutionize chronic care management, and we look forward to seeing the impact increase as we scale," says Dr. Calvin Wu, Medical Director of Virtual Diabetes Care and endocrinologist at Carbon Health.
Edgybees' new software improves accuracy of satellite imagery
Edgybees, a global leader in georegistration and OurCrowd portfolio company, launched its Satellite Software to enhance the accuracy of satellite imagery. It aligns electro-optical satellite imagery to ground truth, within two to three meters of accuracy, in less than 15 seconds. "Accuracy in satellite imagery is essential for professionals utilizing these resources in the defense, public safety, insurance, and earth imagery analysis industries. We are thrilled to provide the software that ensures these professionals have access to the most precise and reliable images on the market," says Adam Kaplan, CEO and co-founder of Edgybees.
Africa's mPharma expands TytoCare collaboration
Africa's telehealth giant mPharma is expanding its partnership with Qure portfolio company TytoCare. mPharma has already conducted over 8,000 consultations in its chain of community pharmacies across five countries using TytoCare's remote examination kits. "As a continent with a deficit of 2.4 million nurses and doctors, digital health solutions remain key in solving Africa's primary healthcare challenges," says Gregory Rockson, CEO and co-founder of mPharma. "Our partnership with TytoCare helps us bridge the gap in the primary healthcare space in Africa."
Datos Health and Binah.ai team up for new remote-care platform  
Datos Health, a global leader in remote-care automation, is working with our portfolio company Binah.ai to create a comprehensive, automated, assisted self-care platform. Binah.ai's technology provides real-time vital signs, including blood pressure, heart rate and more, simply by having the patient look into a smartphone or wireless device, for less than 60 seconds. "Our platform's open framework lends itself to endless integration options and enables us to seamlessly integrate with the award-winning technology company, Binah.ai. We know that vitals monitoring is an important component of remote care and together, we want to make this data more easily accessible," says Uri Bettesh, CEO and Founder of Datos Health.
Introductions
Your portfolio gets stronger when the OurCrowd network gets involved. Visit our Introductions page to see which of our companies are looking for connections that you may be able to help with.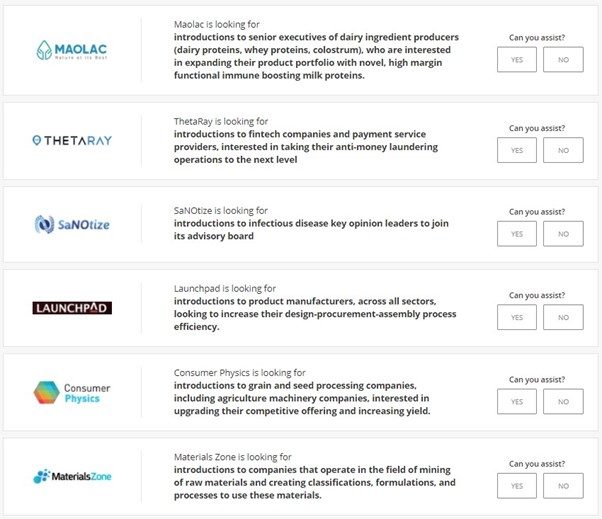 More than 4,500 High-Tech Jobs
Read the OurCrowd High-Tech Jobs Index Q4 2021 HERE.
Search and filter through Portfolio Jobs to find your next challenge