This last week saw a big acquisition for the Israeli software industry. Got your Apple Watch yet? Israeli apps are already available. China seeks Better Place-type technology. Read on for the latest in Startup Nation.
Start getting this weekly newsletter via email: Subscribe now
Francisco Partners buys Israeli company ClickSoftware for $438M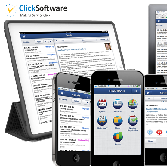 US private equity fund Francisco Partners has acquired Israeli automated mobile workforce management and optimization solutions provider ClickSoftware Technologies for $438 million. Headquartered in Petah Tikva, ClickSoftware is a leader in the mobile workforce management space, with its software helping hundreds of businesses, utilities, and emergency organizations to boost productivity and increase customer satisfaction, while decreasing overall service costs. Learn more. 
OurCrowd & Portfolio Companies in the News
Israeli apps already ticking on Apple Watch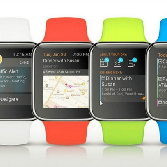 The long anticipated Apple Watch went on sale recently in Australia, Canada, China, France, Germany, Hong Kong, Japan, the UK and the US. Apple Watch is on the wrist of its earliest adopters right now, and several blue-and-white apps are already available for use on this revolutionary wearable technology. These made-in-Israel applications include Glide, JoyTunes, 24me, TL;DR, Vonage, and more. See the full list.
Chief Scientist Avi Hasson: The best is yet to come for Israeli high-tech
Last year may have been a record-breaking year for exits and IPOs in Israel's high-tech industry, but Israel's Chief Scientist, Avi Hasson, predicts that the best is still to come. "Though 2014 was a hallmark year for Israeli startups, we are far from reaching the industry's full potential," Hasson said in a new Innovation Report on Israel's high-tech industry. The report is the first of what the Office of the Chief Scientist (OCS) at the Israeli Ministry of Economy expects will be an annual examination of Israel's most successful and rapidly-growing areas of industry. Hear more from Avi.
Israeli startups raise an impressive $994 million in first quarter of 2015

According to a report released by IVC Research Center, 166 Israeli startup companies raised a whopping $994 million from venture capital firms in the first quarter of 2015, the second-best result in the last decade. Even more telling, this figure was 48 percent higher than the $673 million raised by 160 companies in the first quarter of 2014. The research also shows Internet companies are still leading the pack in terms of deal flow. Learn more.
Where Better Place failed, Israeli engineers seek to help China succeed
Battery-swapping for electric cars never took off the way CEO Shai Agassi – and the many Israeli government and business officials who supported it – thought it would, but a Chinese city is looking to the technology for its electric bus fleet. Ziv Av Engineering (ZAE), one of Israel's largest high-tech products development firms, will design and supply battery switching stations for electrically powered vehicles in Nanjing. Learn more.
OurCrowd's News Nuggets


Subscribe for weekly updates about the Startup Nation to your inbox.
See this week's original newsletter here.
Want to learn more about investing in Israel?

The OurCrowd Guide to Investing in Israel is your comprehensive roadmap into the various opportunities to invest in Israel. Learn from experts who not only have successfully invested in the startup nation, but who have helped build it.
Comments
comments