After months of planning, we're excited to finally kick off OurCrowd's 2016 Global Investor Summit in Jerusalem. Over 3,000 attendees from around the world are weathering the storm and streaming into Binyanei Hauma for what is going to be an incredible event!
We will be updating this blog live throughout the day — come back to see new features, highlights, and updates here!
———–

Welcome to Jerusalem! Doors opened at 8AM with breakfast; the Summit kick-off will begin promptly at 9AM. Don't miss the opening, including a look at the future car with Honda Silicon Valley Lab.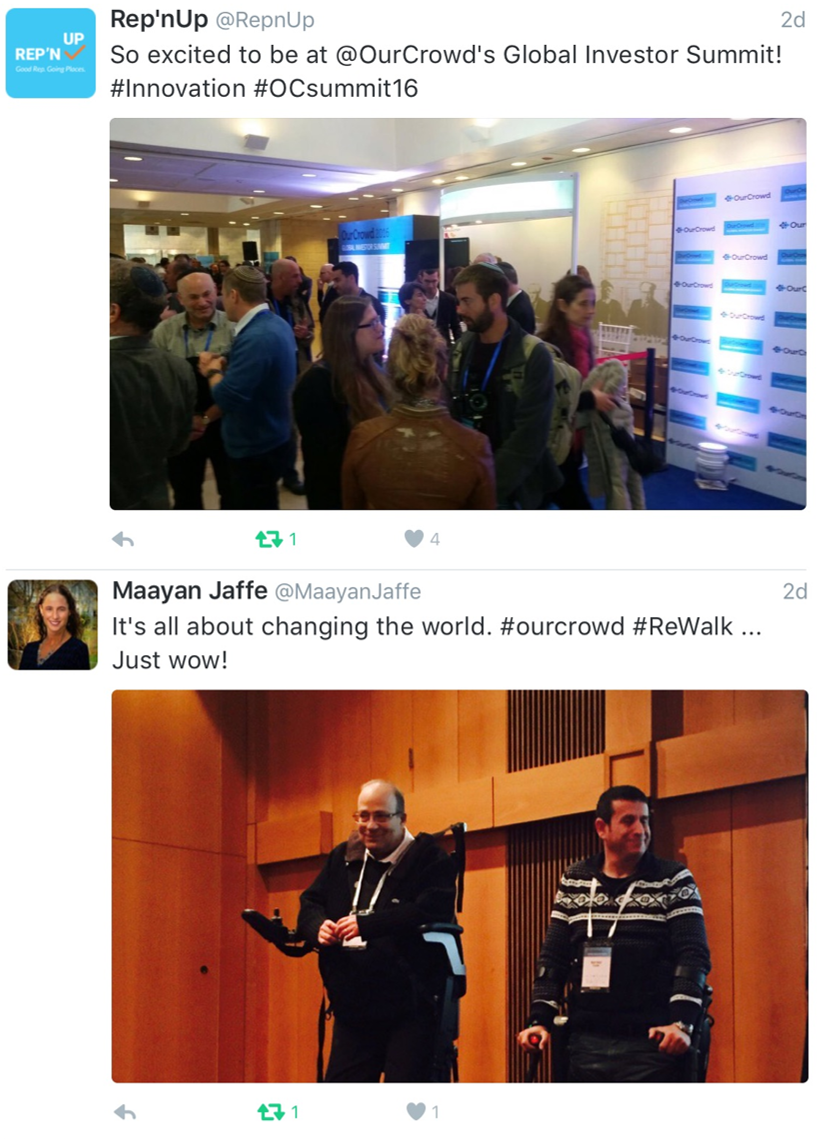 Register on arrival: When you arrive, first visit the registration booths to collect your name tag, agenda, notebook and other materials.
Download the event app: Click here to download the official Summit app and view the updated agenda, a who's who of attendees, and more goodies throughout the day.
OurCrowd's staff are waiting at the Information Desk for the Summit attendees, if you need help getting around or want to accredit — this is the place to go!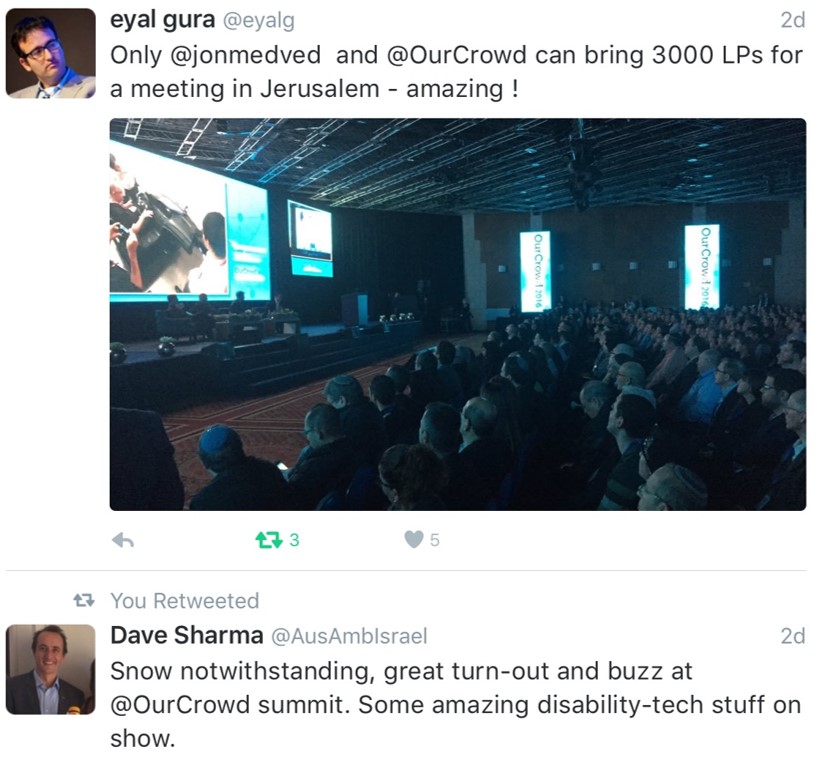 For the full Summit agenda, please visit: http://summit.ourcrowd.com/page/996726/agenda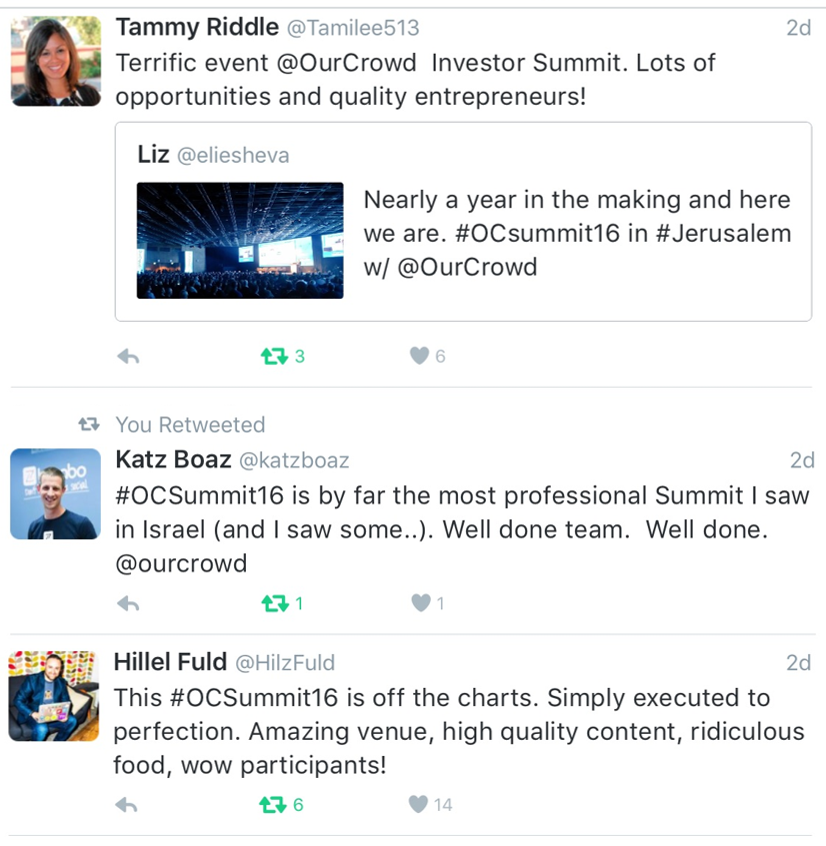 OurCrowd CEO Jonathan Medved greets the packed hall as he kicks off the Summit and opening session:
Peek into the future: In the morning plenary Honda, Samsung, GE and others show how they are all gearing up the tech of tomorrow's phone, car, hospital, and… world.
Future of Mobility: Nick Sugimoto, Senior Program Director, Honda Silicon Valley Lab, with: VocalZoom, Engie, Zoomcar
Future of Corporate Innovation: Alan Boehme, CTO, Chief Innovation Officer, Chief Architect & Customer/Commercial CIO, The Coca-Cola Company, with: Cimagine, Scallabill.it
Future of Mobile: Gonzalo Martínez de Azagra, Investor and Technology Strategist, Samsung Ventures, with: Consumer Physics, Corephotonics, Pixie
Future of Health: Moneshia zu Eltz, Vice President, Strategic Alliances and Partnering, Philips, with: Zebra Medical Vision, Sweetch, Sight Diagnostics

Future of Cybersecurity: Indu Kodukula, CISO, Intuit, with: Biocatch, Appdome, Morphisec

Future of the Connected World: Oded Meirav, GE Global Research Israel (on behalf of Harel Kodesh, Vice President & Chief Technology Officer, GE-Digital), with: mPrest, CropX, BriefCam, Stringify
During the breaks, Summit attendees are enjoying the Bank Hapoalim refreshments and coffee bar — nothing beats a good coffee and networking combo!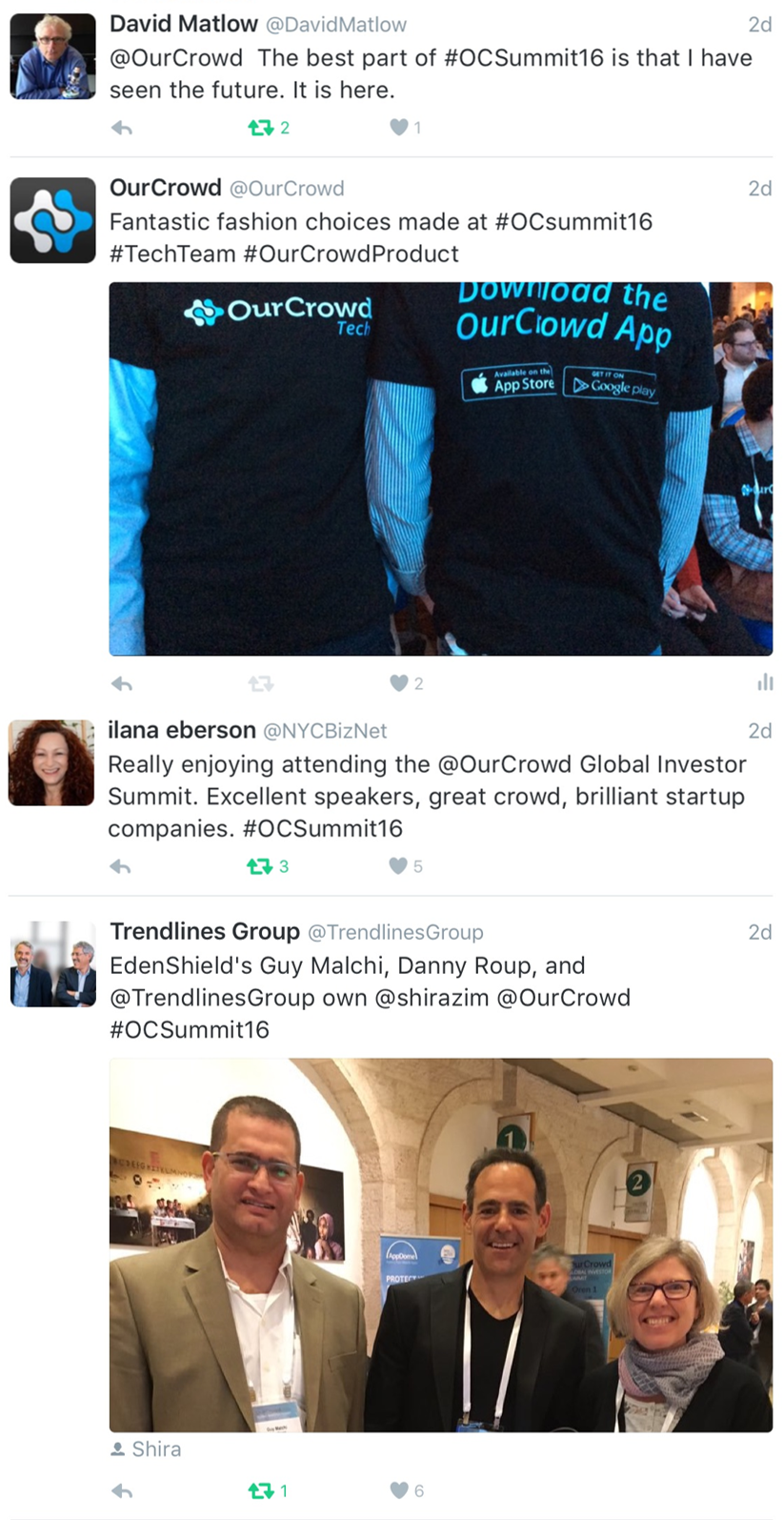 Throughout the day attendees are hearing from a selection of tech leaders, entrepreneurs, VCs and more across panels, keynotes, and more intimate meetings.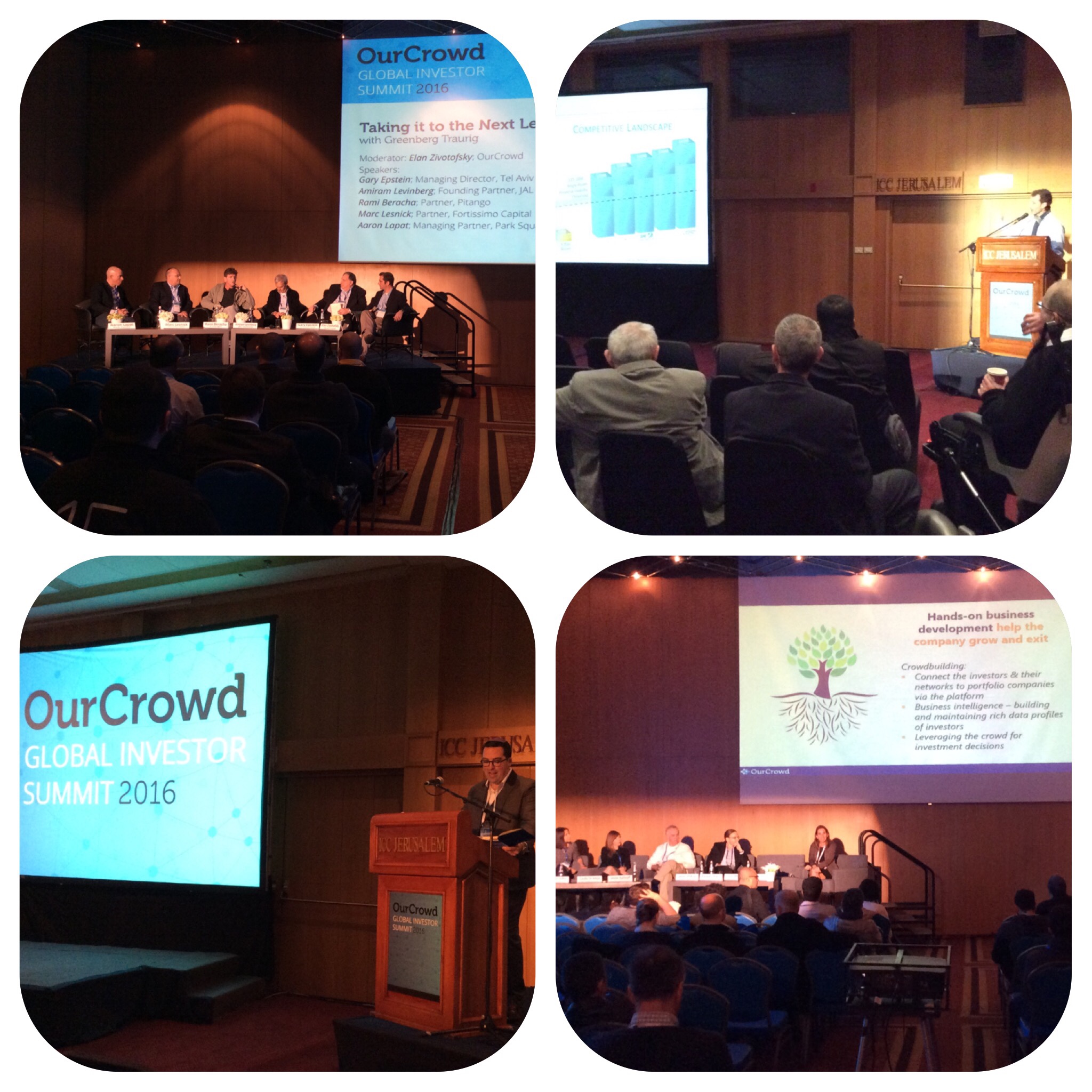 Bon Appétit to all #OCsummit16 attendees!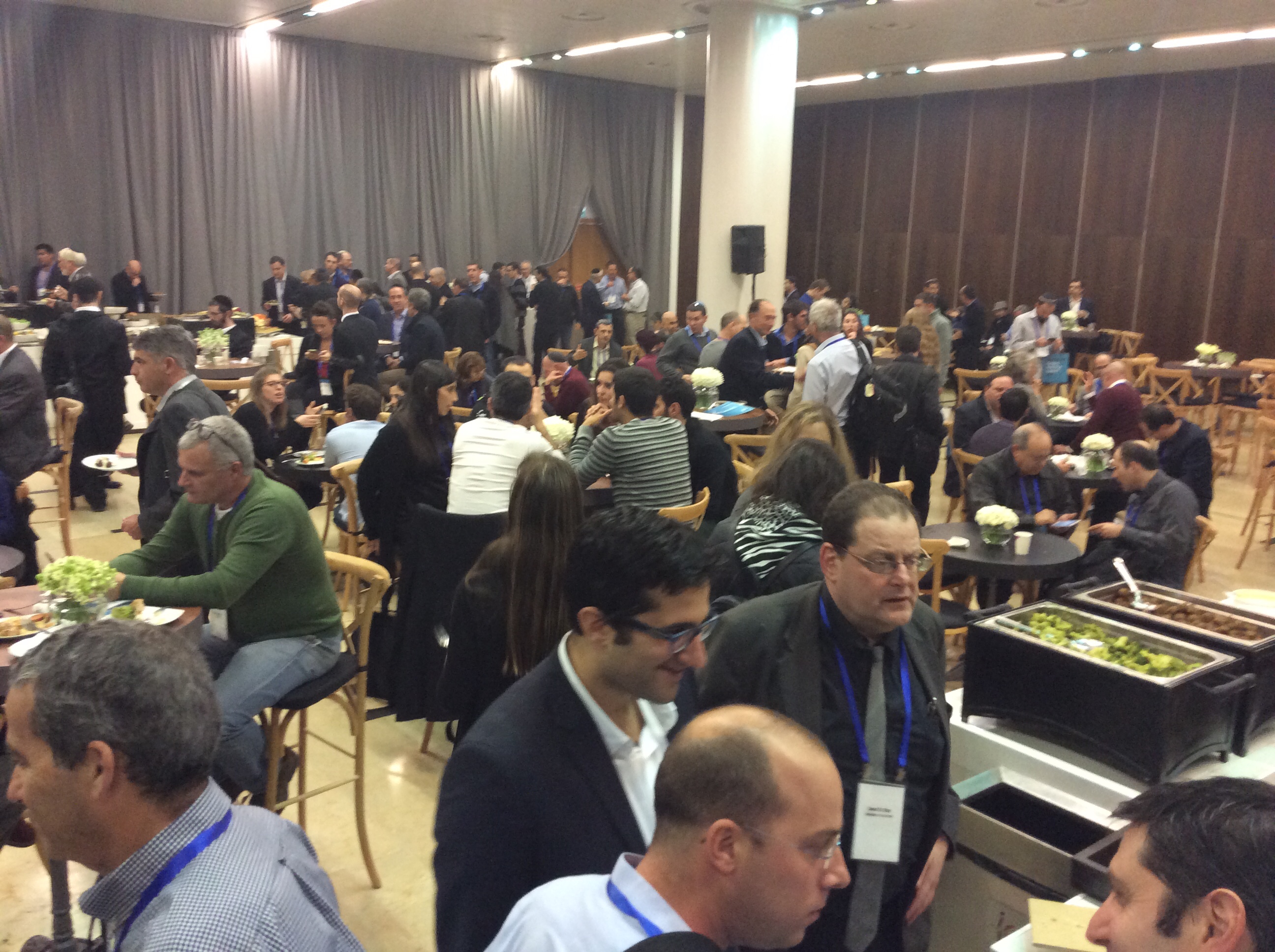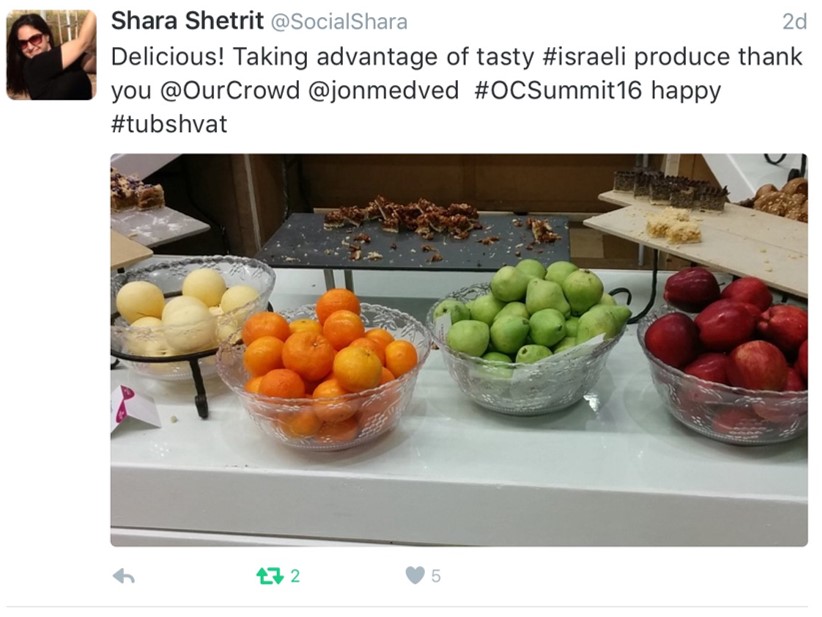 After lunch OurCrowd CEO Jon Medved moderates panel on Lessons Learned: How to Build a Billion-Dollar Company. The panel that has been there – and stayed there: what it takes from investors and entrepreneurs to create a successful company.
Featuring:
Elie Wurtman |  Serial Entrepreneur, Venture Investor; Executive Chairman, Vroom.com
Dov Moran | Founder, M-Systems; Managing Partner, Grove Ventures
Radek Sali | CEO, Swisse
Eli Fruchter | Founder & CEO. EZchip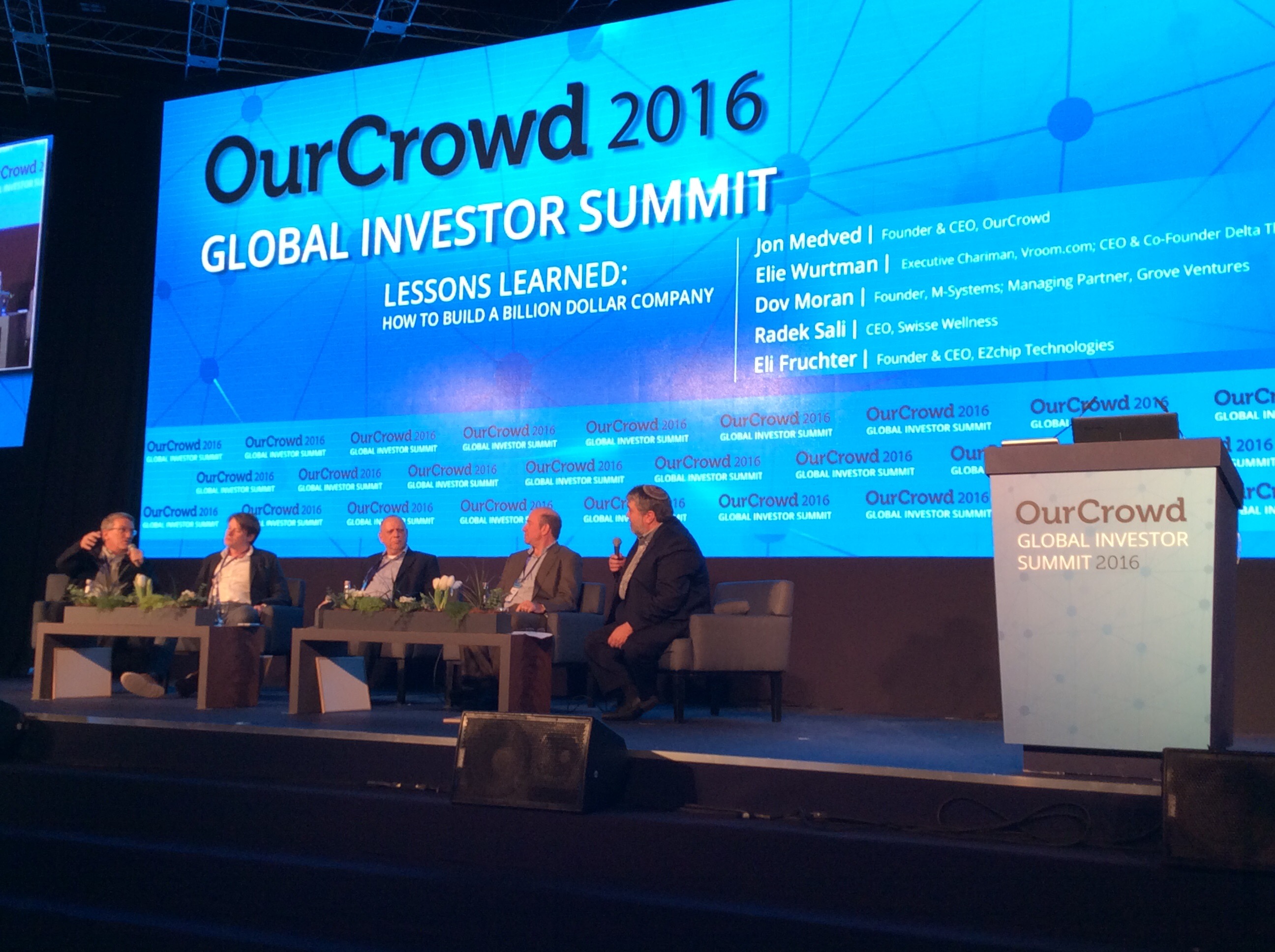 In addition to hosting the 'who's who' of the investment world, OurCrowd hosted the first-ever Crowdbuilding Hackathon! 300 investors, partners, and mentors congregated in one room to help propel the success of some amazing startups, with the power of the crowd.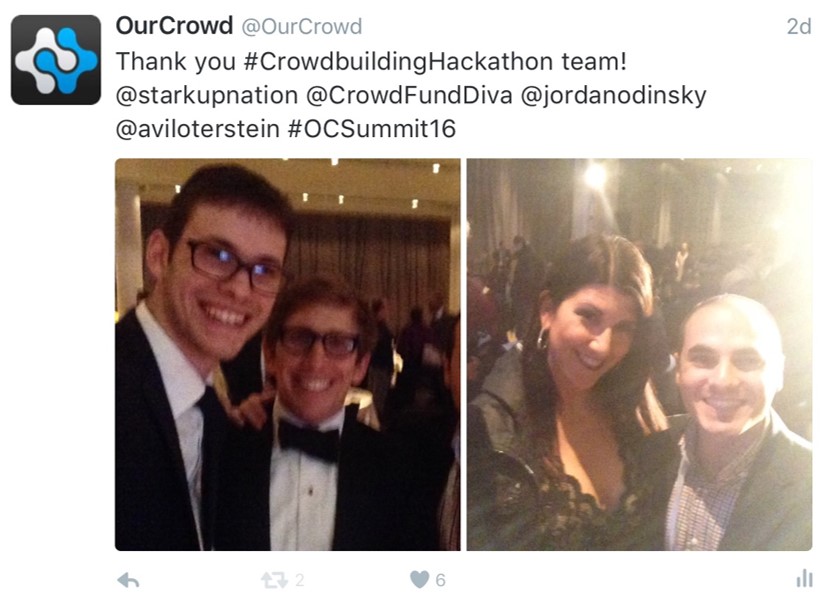 A group of lucky winners got to go home with some of the cutting-edge products made by our portfolio companies and a selection of other worthy prizes!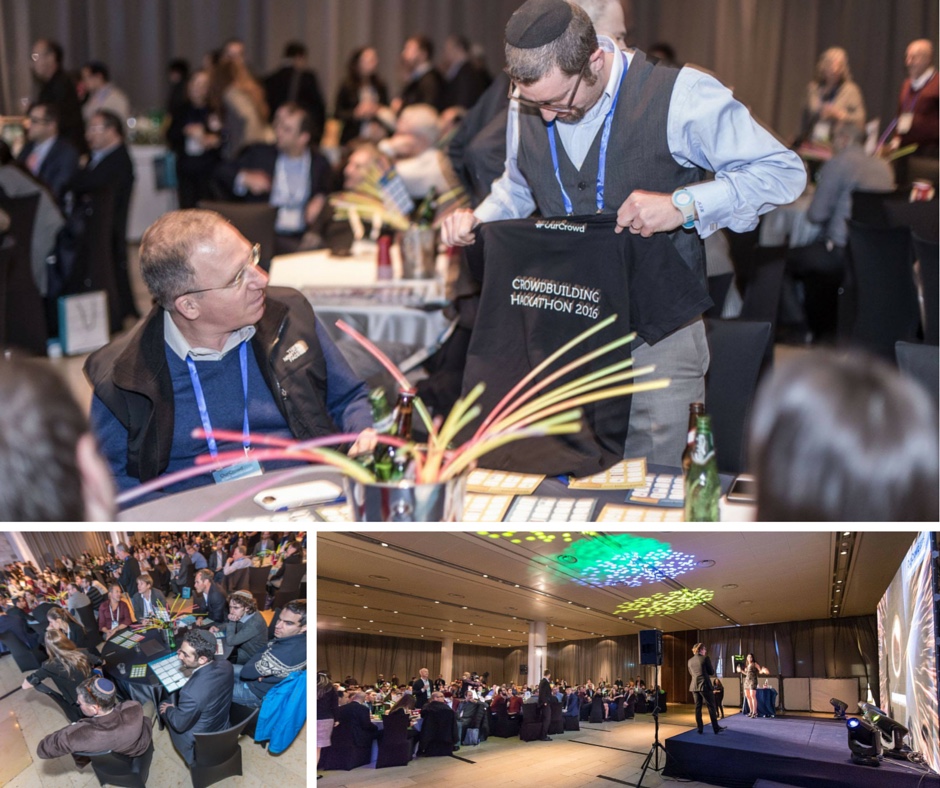 Following the break and prior to the closing session, the winners of the second annual Israel StarUP Competition we announced and the crowd favorite voted, all broadcast live on KeshetTV. The competition was hosted Bank Hapoalim, the Jerusalem Development Authority, and OurCrowd.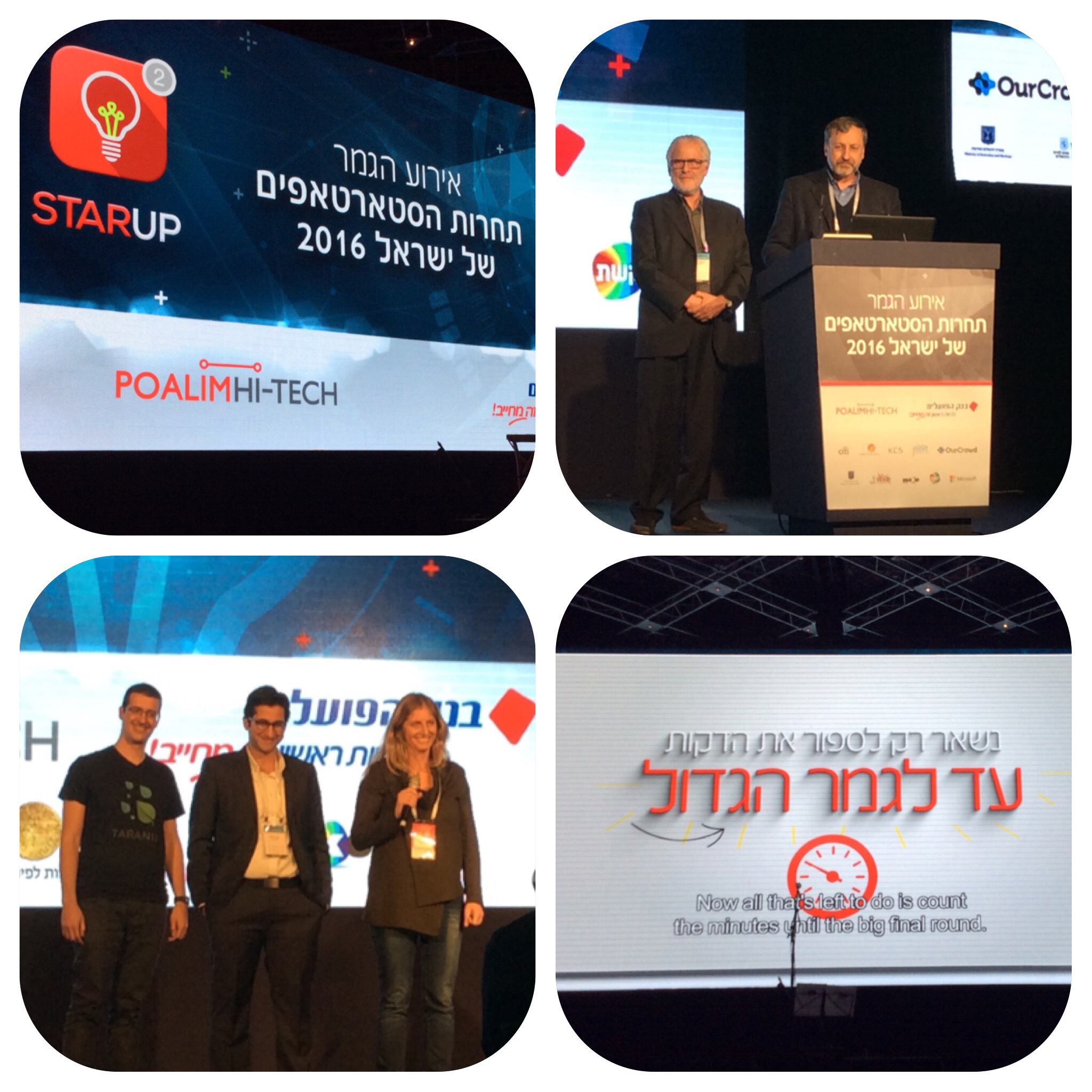 As the event winded down, OurCrowd's Founder & CEO Jon Medved closed the 2016 Global Investor Summit, announcing our largest investment deal, mPrest, and discussing the importance of community and crowdbuilding. Other speakers included Jerusalem Mayor Nir Barkat, and Brian Lemelman, President of Quatron Group.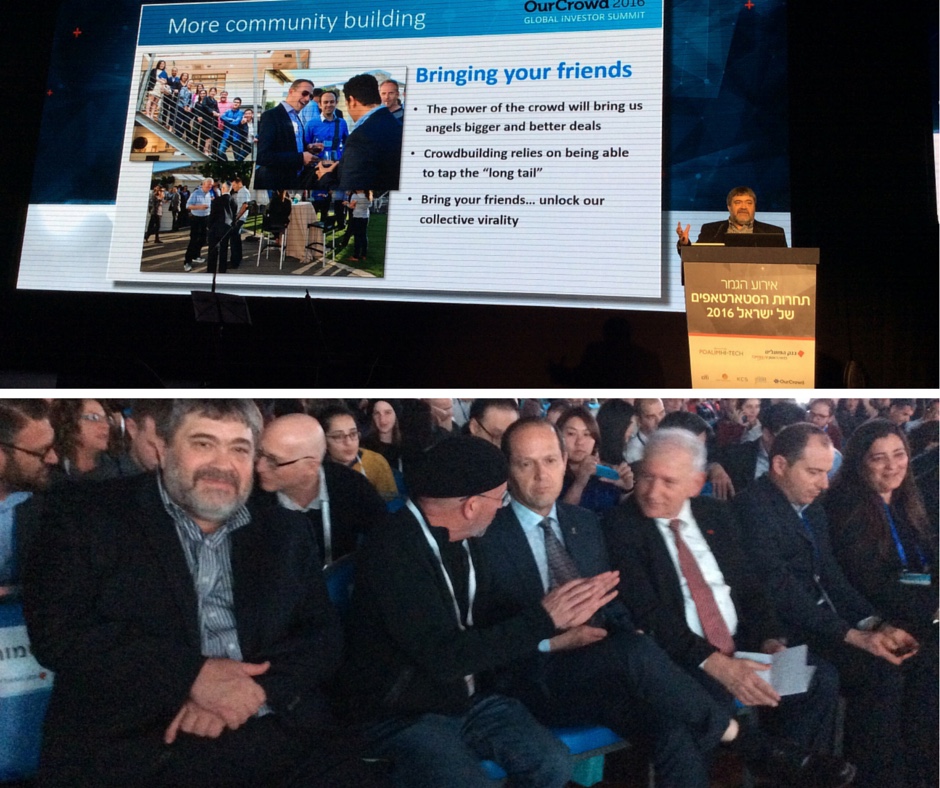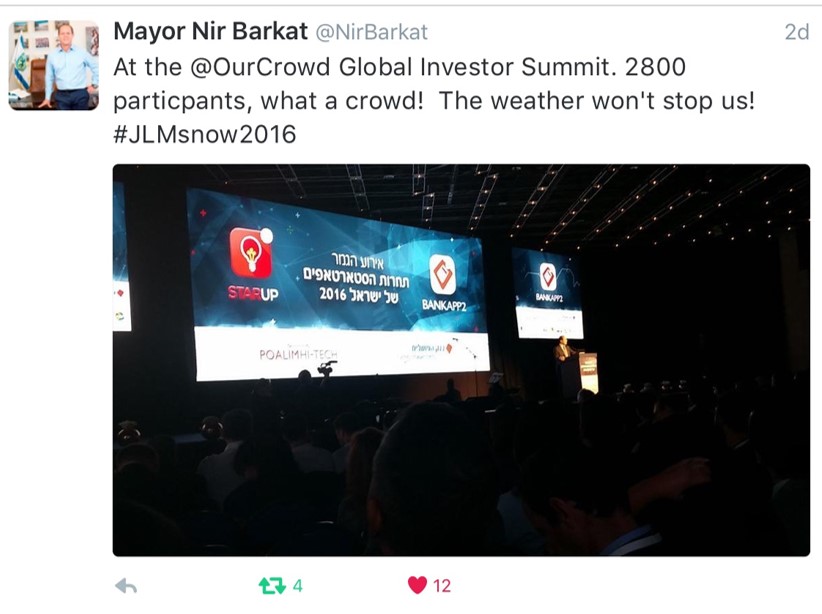 Shuttles waiting outside the hall took the Summit attendees to the First Station to celebrate MassChallenge's Jerusalem launch and cocktail gala!