Wow. This has been an incredible week. Thank you for joining us – through rain, wind and even snow – for the biggest investor event Jerusalem has ever seen.
Together, we broke records: 3,000 people from 50 countries were a part of making this momentous event happen. Jerusalem hosted 100 global venture and corporate partners. At the first-ever Crowdbuilding Hackathon, 460 connections were made for 25 startups.
Summit attendees poured in from around the globe, check out the world map with all the participants' locations by country: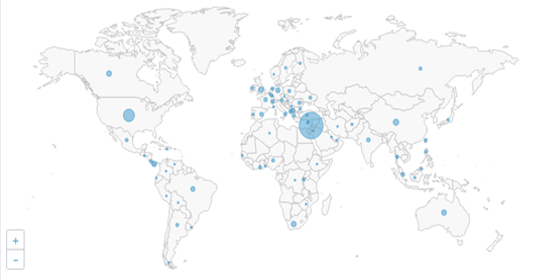 Together, we have made this a truly special event celebrating the Rise of the Global Crowd, and the Future of Investing. Thank you for being a part it. Let's meet again soon.
The OurCrowd Summit Team