Israeli 3D video startup puts your TikTok on steroids

SaNOtize spray kills Covid in UK clinical trials

NTT invests $15M in OurCrowd startups

It takes a global village to raise a startup

OurCrowd grows in Abu Dhabi and Dubai

Israeli 3D video startup puts your TikTok on steroids

DreaMed, Yale team up on AI diabetes monitoring

NanoLock & Nozomi deploy new IoT cybersecurity tech

Spectrum Health integrates Tytocare's remote monitoring

Introductions

1,000 high-tech job vacancies
Startup of the Week:
Israeli 3D video startup puts your TikTok on steroids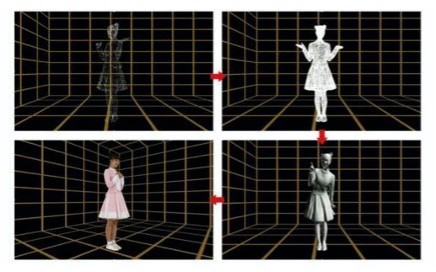 "You can really use this anywhere, to create any 3D content," says Gilad Talmon, CEO of TetaVi, which uses computer vision and deep-learning technology to produce 3D hologram videos with a fraction of the equipment usually required. The company is working on technology that will enable users to produce video game quality 3D material using a single smartphone – a dream come true for the Tik Tok generation. "We bring the same type of quality, but do it with a mobile system," Talmon tells The Times of Israel. "We use deep learning to make up for the smaller number of viewpoints." OurCrowd is investing in TetaVi, which is soon closing an extension to its Series A funding round from investors including Adway Ventures and REDDSCapital.
SaNOtize spray kills Covid in UK clinical trials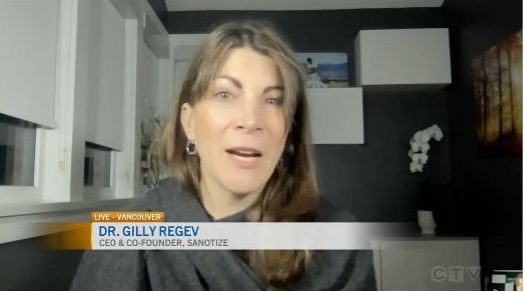 OurCrowd portfolio company SaNOtize hopes to protect millions of people from the coronavirus after UK clinical trials of its Covid-killing nasal spray confirmed that it reduces Covid-19 levels by 95% within 24 hours, and more than 99% in three days. "I expect this to be a major advance in the global battle against the devastating human impacts of the COVID-19 pandemic," Dr. Stephen Winchester, Consultant Medical Virologist and Chief Investigator of the clinical trial at Ashford and St Peter's Hospitals NHS Foundation Trust in Surrey, UK, tells Crowdfund Insider. "This simple portable nasal spray could be highly effective in the treatment of COVID-19 and reducing onward transmission. Our trial included patients with a variant of concern and high viral loads yet still demonstrated significant reductions in the levels of SARS-CoV-2, which could be critical in supporting vaccines, preventing future outbreaks and safely reopening economies. Simply stated, I think this could be revolutionary." SaNOtize, based in Vancouver, Canada, is seeking emergency use authorization in the UK and Canada. "When you use the nasal spray, it really kills the virus in the nose, and reduces the viral load," SaNOtize CEO Dr. Gilly Regev tells CTV News. "It will be another tool in your toolbox. Just like you have your hand sanitizer and your mask, you will have your nasal spray. The idea is that it's not instead of the vaccine, it's to augment the vaccine."
NTT invests 15$M in OurCrowd startups
OurCrowd hit another milestone this week with the announcement that NTT Finance, a subsidiary of the Japanese telecom giant NTT Group, will commit $15 million (1.5 billion yen) to a dedicated program of investment in startups on our platform through NTT Finance Israel LP, a joint venture with OurCrowd. We will provide early access to our deal flow pipeline, giving NTT its choice of deals. Our startups will benefit from NTT's value-added gateway for investment and commercialization in leading technologies such as AI, IoT, medical/healthcare and autonomous mobility. We are delighted to partner with NTT, one of the world's leading telecommunications and IT companies. Working closely with NTT, we expect to further strengthen ties between Israel, Japan and the global tech community. "NTT Finance will contribute to pursuing business growth for both NTT Group and startups in Israel, facilitating potential opportunities to launch collaborations between their businesses, through expanding venture investments in IT startups," NTT Finance President Yoshikiyo Sakai tells US News & World Report.
It takes a global village to raise a startup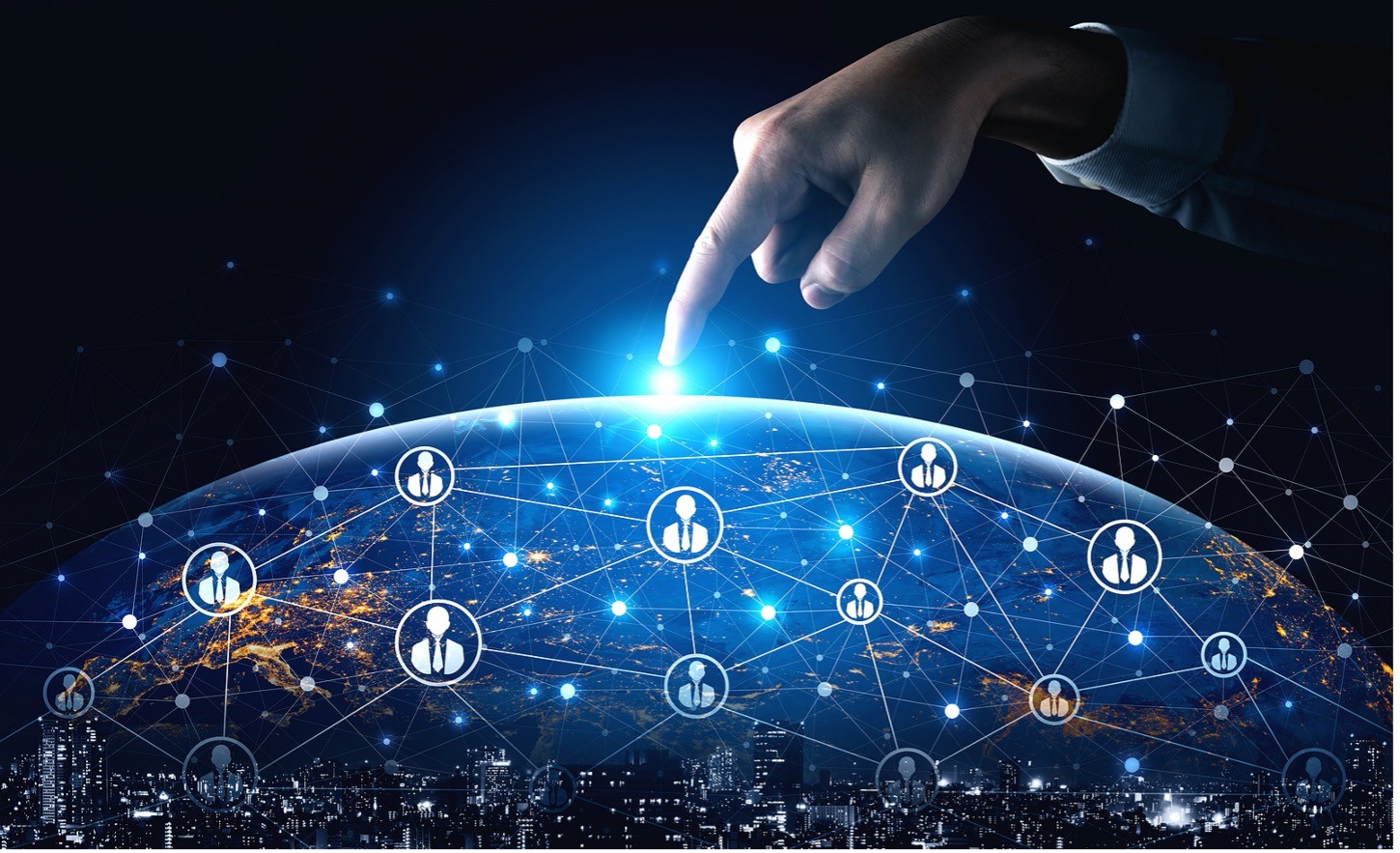 In the past week, two companies from the OurCrowd portfolio – SaNOtize and BrainQ – announced clinical trial results showing they may have answers to two of the major medical challenges of the modern era. SaNOtize's anti-Covid nasal spray was found to be effective against the coronavirus in trials conducted by the NHS in the UK, and BrainQ's non-intrusive electromagnetic therapy was found to be effective for improving the effects of stroke in trials conducted in India. The global journeys of both of these companies, each now poised for breakout success, illustrate how startups can benefit from international connections and a mindset that transcends borders. By leveraging the power of OurCrowd's global network of investors, entrepreneurs and potential partners, we expect to help both these companies realize their full potential and bring their life-saving solutions to fruition for the benefit of all. Read more in my regular 'Investors on the Frontlines' column on LinkedIn.
OurCrowd grows in Abu Dhabi and Dubai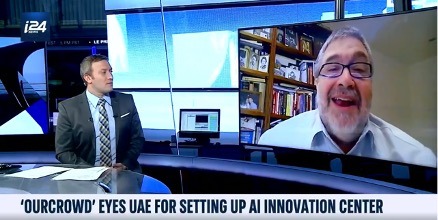 OurCrowd is in the process of being registered and setting up formal domicile both in Abu Dhabi and Dubai, where we already have six employees, led by Dr. Sabah al-Binali, our head of the Gulf Region and the first Emirati to be hired by an Israeli investor. Sabah has done a spectacular job putting us on the Emirati map. Two dozen of our portfolio companies are engaged in talks with investors and partners in the UAE, and thousands of potential investors are now looking at OurCrowd deals. The falling of the Sand Curtain across the Middle East is a complete game changer, as I told i24 News. The potential for Israel-UAE collaboration in the greater region is just astounding. With Israel and the UAE leading the global race to vaccinate their people against Covid-19, the world is looking to the Middle East, to Abraham's Children, as leaders. It's incredible and inspiring. On March 22, I will be joined by Sabah, Michael Granoff of Maniv Mobility, and officials from the Abu Dhabi Investment Office to talk about investing in startups in Tel Aviv and Abu Dhabi.
Top Tech News
DreaMed, Yale team up on AI diabetes monitoring
OurCrowd portfolio company DreaMed Diabetes is partnering with Yale New Haven Health System to use artificial intelligence (AI) in monitoring insulin and glucose levels in children with Type 1 diabetes, Business Insider reports. Underaged diabetics often find it hard to inject the right doses of insulin to rein in their blood glucose. AI could provide a speedy and simple means of tabulating glucose changes and calculating the necessary dosage. Type 1, or juvenile diabetes, is thought to affect around 600,000 children worldwide. It is a condition in which the body cannot produce insulin, requiring people with the condition to take artificial insulin to stay alive. DreaMed's dose-optimisation software will be tested on 100 diabetic children says Jennifer Sherrat, a pediatric endocrinologist at Yale New Haven Children's Hospital. The subjects will use the system at least every three weeks, "and then we'll see them in clinical follow-up at three months, and again at six months" to assess whether their overall control has improved, she says, noting the follow-ups could be virtual.
NanoLock & Nozomi deploy new IoT cybersecurity tech
NanoLock Security and Nozomi Networks Inc. are deploying new cyber protection and management technology in the Atlantica Cybernext Security Operations Center to serve clients with the most technologically advanced solutions to protect their business and infrastructure, Global Security Magazine reports. The technology, designed to secure OT in critical and industrial infrastructure, combines Nozomi Networks' real-time OT and IoT security with NanoLock's device-level protection and management to tackle the rising incidents of advanced persistent threats from both outsider and insider adversaries. "We're teaming with NanoLock to strengthen utilities' defenses against cyberattacks, using robust device and network-level detection and protection alongside extensive network visibility and risk assessment," Chet Namboodri, Nozomi Networks Senior Vice President of Business Development and Alliances, tells Total Telecom.
Spectrum Health integrates Tytocare's remote monitoring
Spectrum Health, one of the top-rated health systems in the US, is expanding its telehealth offerings by integrating technology from TytoCare, an OurCrowd Qure company, into its services, giving clinicians the ability to diagnose and treat patients remotely with TytoCare's handheld AI-powered examination kit. "Using the Spectrum Health app, consumers can connect to their provider for a live, on-demand video visit, during which the healthcare provider will guide the patient through the examination process using the TytoCare exam kit," Healthcare Global reports.
Introductions
Your portfolio gets stronger when the OurCrowd network gets involved. Visit our Introductions page to see which of our companies are looking for connections that you may be able to help with.

1,000 High-Tech Jobs
Read the OurCrowd Quarterly Jobs Index here.
Despite the coronavirus pandemic, there are hundreds of open positions at our global portfolio companies. See some opportunities below:

Search and filter through Portfolio Jobs to find your next challenge.