Startup of the Week: MeMed's blood test results in minutes
Expecting Israel's first $100B company
Lessons for Launchpad from Xometry's $3B IPO
Nanox acquires Zebra Medical Vision in $200M deal
D-ID powers photo animation for Josh video platform in India
CropX acquires Dacom in major European expansion
Overtime signs Ceyair Wright to college athlete creator studio
Hospital sanitizes equipment using only light from Juganu
ByondXR raises $7M in seed funding
Beyond Meat and Pizza Hut roll out plant-based pepperoni
TetaVi raises $20M for 3D content creation software 
Introductions
More than 3,300 high-tech jobs
Startup of the Week:
MeMed: Small blood sample test results in minutes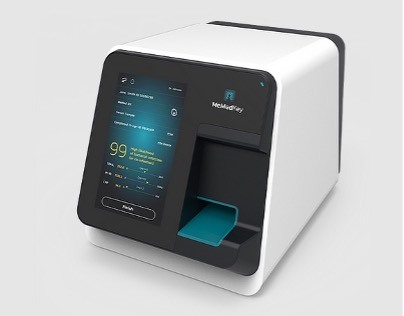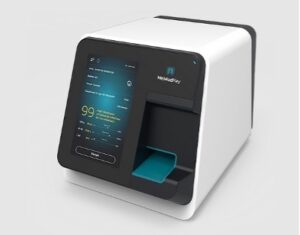 MeMed's desktop Key platform is the first available point-of-need device to accurately distinguish between bacterial and viral infections in less than 15 minutes. Distinguishing viral infections from bacterial infections is complex, leading to widespread over-prescribing and misuse of antibiotics, resulting in the emergence of antimicrobial resistant bacteria, an annual $11B global problem. Key enables doctors to optimize treatment decisions by using the patient's own immune system to quickly and accurately determine whether an infection is bacterial or viral. It can also test the severity of infection for patients who have tested positive for Covid-19. This first of its kind immunoassay platform opens the way to measuring multiple proteins with central lab performance at the point of need. MeMed has received $35M in development grants from US DoD and EU – just one indication of the urgent need for a solution. The company has completed successful clinical trials with more than 20,000 patients. It has received CE approval and an FDA application has been submitted. The company expects its revenue to increase rapidly over the next three years. CEO Dr. Eran Eden has 14 years of combined business and academic experience leading the development of cutting-edge multidisciplinary technologies that synergize molecular biology and informatics, and co-founded several highly-funded international consortia in the field. Join OurCrowd's investment in this fast growing, pioneering biotech company.
Expecting Israel's first $100B company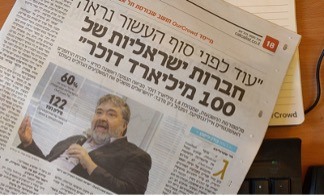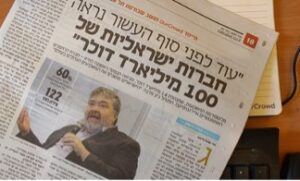 Israel is developing from a startup nation to a scale-up nation, I told Israel's Calcalist financial daily this week. Not so long ago, a startup exit of $100M or $200M made the front page of the newspapers. Today, it's lucky to get a couple of inches on an inside page. We are seeing a growing number of billion-dollar and even $10B companies. Our next challenge is to build $100B companies like Zoom. I believe that before the end of this decade we will see $100B Israeli companies. Read the full interview (in Hebrew) here.
Lessons for Launchpad from Xometry's $3B IPO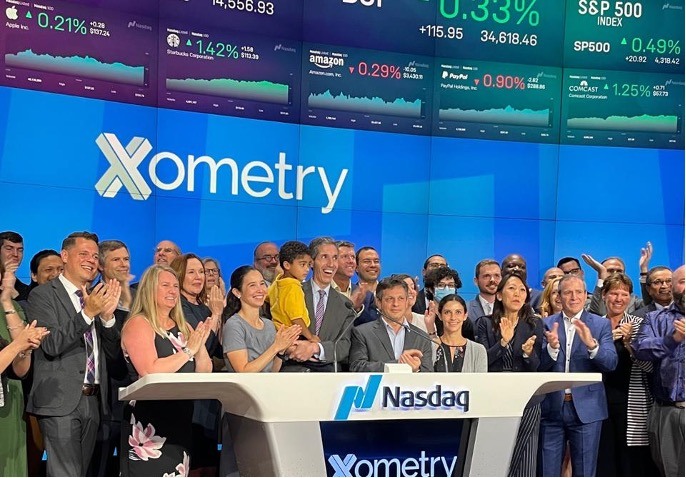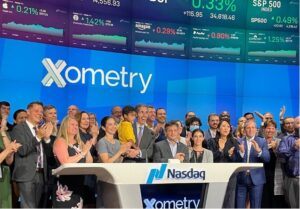 Xometry is not an OurCrowd company but its recent IPO that valued the company at more than $3B on trailing revenues of $158M is intriguing to anyone watching the progress of our portfolio company Launchpad. Although by no means a direct competitor to Launchpad, Xometry has developed an AI-enabled marketplace for on-demand manufacturing. Its shares soared nearly 100% on its first day of trading following its Nasdaq IPO in July. This is a strong signal that manufacturing 4.0 is an important emerging sector. When Xometry raised its Series A it was valued at $8.4M pre-money. Series A investors in Xometry will have made an amazing return on the IPO. Launchpad is developing user-friendly AI-powered software and highly-automated assembly systems to speed the entire production process from quote to production, reducing time from design to first production from months to weeks or even days. Will Launchpad be the next Xometry in this fast-growing market? The company is currently funding. 
Nanox acquires Zebra Medical Vision in $200M deal
Medical imaging technology company Nanox acquired fellow Israeli healthcare AI pioneer and OurCrowd portfolio company Zebra Medical Vision in a deal valued at up to $200M, subject to performance milestones and regulatory approvals, Gil Press reports in Forbes. Nanox also acquired the USARAD radiologist network. "This end-to-end, globally connected medical imaging solution will allow for the rapid interpretation of medical images into actionable medical interventions and would also represent a significant step toward our vision of true population preventive health care," says Ran Poliakine, Chairman and CEO of Nanox.
Top Tech News
D-ID powers photo animation for Josh video platform in India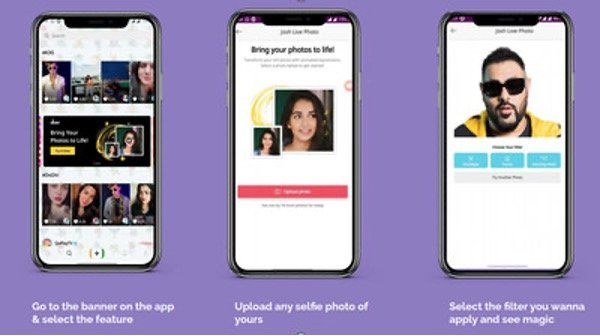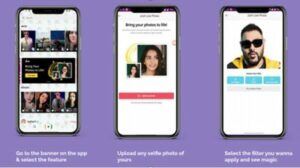 India's short video platform Josh has joined hands with OurCrowd computer vision company D-ID to introduce a new photo to video feature for its users, Financial Express of India reports. D-ID created the technology behind MyHeritage's Deep Nostalgia sensation. D-ID has developed a photo transformation feature for Josh that allows users to create videos from still photos and add music. The users can animate their photos and share the resulting videos with followers. "D-ID's technology is a natural fit for Josh, as we strive to deliver a product and a platform that increasingly captures India's mindshare and timeshare. The quality, resolution, speed and accuracy of their facial animation is exactly what we were looking for when developing our new photo to video feature," says Umang Bedi, Josh co-founder. 
CropX acquires Dacom in major European expansion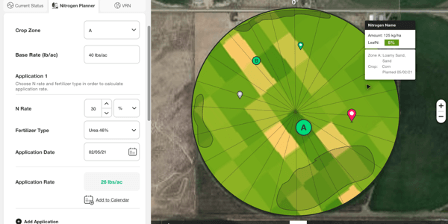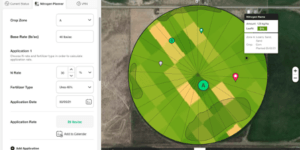 CropX, OurCrowd's cloud-based farm-management AI software platform, acquired Dacom Farm Intelligence to expand into Europe, VentureBeat reports. It is the company's third major acquisition after last year's purchase of Nebraska's CropMetrics and ReGen in New Zealand. Dacom will add significant additional acres serviced and geographic datasets, doubling the CropX team and increasing its global footprint by adding more than 20,000 new farms in over 50 countries. The acquisition also represents a major consolidation of agricultural digital twin capabilities, with CropX an increasingly major repository of digital data on physical farms worldwide. "This industry is still early in the process of digital and precision transformation," says CropX CEO Tomer Tzach. "Most farms still do not use data-driven precision farming practices, and only a tiny slice of the market uses them to their full potential."
Overtime signs Ceyair Wright to college athlete creator studio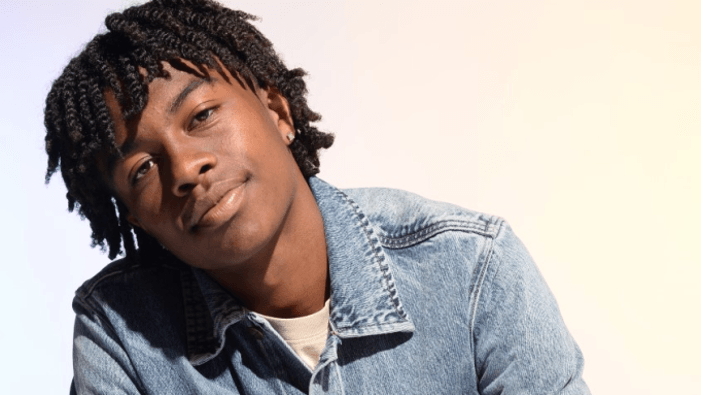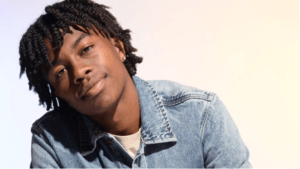 Brooklyn-based sports startup and OurCrowd portfolio company Overtime signed up Space Jam star and USC football player Ceyair Wright to its new college athlete creator studio, Deadline reports. Under a recent NCAA rule change allowing college athletes to profit from their name, image and likeness, Overtime, whose investors include Jeff Bezos, Drake, Alexis Ohanian and more than 25 current and former NBA stars, has committed $1M for deals with male and female athletes across all sports. Wright stars in Dual Threat, a new Overtime series that focuses on his life in the last few months of high school as he prepared for the release of Space Jam: A New Legacy and his transition to college.
Hospital sanitizes equipment using nothing but light from Juganu
Sourasky Medical Center in Tel Aviv installed a space sanitizing system using nothing but light provided by OurCrowd portfolio company Juganu, the Jerusalem Post reports. Called J.Protect, the system is the first of its kind, providing protection and sanitizing much-used spaces in a safe, continuous manner, the hospital says. "The coronavirus is highly contagious and there is great concern regarding patient exposure to the virus through radiography machines in hospitals," says Prof. Arye Blachar, head of the Imaging Division at Sourasky, popularly known as Ichilov. "Such high-tech solutions give us hope for a healthier future by keeping our patients and workers safe."
ByondXR raises $7M in seed funding
OurCrowd enterprise software startup ByondXR secured $7M in seed funding, Calcalist reports. The company's 3D shopping experiences allow major retailers to produce an online version of physical stores and showrooms. The platform also allows shoppers to try products using augmented reality (AR) before they buy. Despite the jump in sales during the Covid-19 pandemic, retailers are looking to gain new customers, keep loyal buyers coming back and convert visitors to paying customers. "Because of the lack of in-store visits, brands have lost touch with their customers which have been increasingly transitioning to online shopping, and this is precisely what ByondXR is looking to remedy. Virtual experience technology bridges the gap between brands and customers, bringing online shopping to life," says Noam Levavi, CEO and co-founder of ByondXR.
Beyond Meat and Pizza Hut roll out plant-based pepperoni
Pizza Hut is teaming up once again with OurCrowd's plant-based protein developer Beyond Meat to offer Beyond Pepperoni, a plant-based version of Pizza Hut's best-selling topping, CNBC reports. It was co-developed by the companies' culinary teams and is made from plant-based ingredients like peas and rice. "We know there is strong consumer demand for pepperoni, and we're thrilled to unveil a game-changing plant-based pepperoni topping as the next chapter in our innovation-focused partnership with Pizza Hut," says Dariush Ajami, Chief Innovation Officer, Beyond Meat.
– Ever since becoming kosher, I have dreamed of the pepperoni pizzas of my childhood. I cannot wait to taste the new Beyond Meat offering. JM
TetaVi raises $20M for 3D content creation software 
OurCrowd enterprise software startup TetaVi raised an additional $20M in a Series A round led by Insight Partners, bringing its total raise to $35M, Forbes reports. The company's platform captures realistic 3D human motion to be used in immersive, online experiences. "Content is becoming more and more immersive but it is still difficult to produce," says Gilad Talmon, TetaVi CEO and Co-founder. "This is where we have the potential to shine. We developed this platform that produces high quality content easily."
Introductions
Your portfolio gets stronger when the OurCrowd network gets involved. Visit our Introductions page to see which of our companies are looking for connections that you may be able to help with.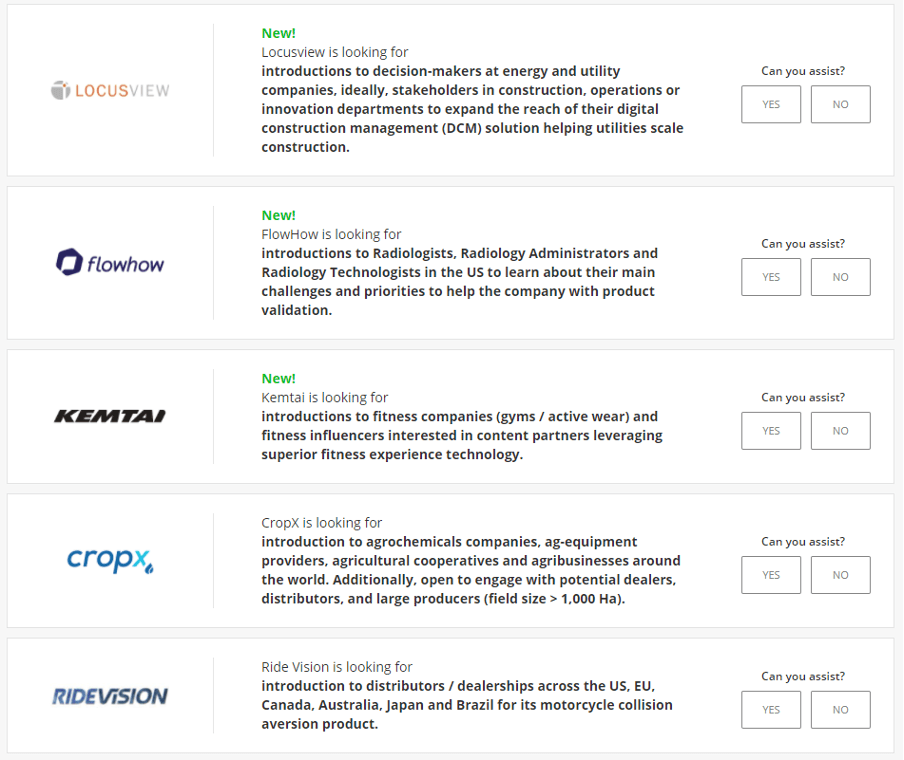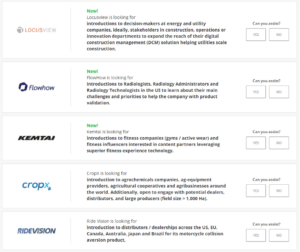 More than 1,200 High-Tech Jobs
Read the OurCrowd High-Tech Jobs Index Q1 2021 here.
Despite the coronavirus pandemic, there are hundreds of open positions at our global portfolio companies. See some opportunities below:
Search and filter through Portfolio Jobs to find your next challenge.