It's never quiet on the Israeli startup scene – and certainly not since two pop stars made their startup debut: Israeli rock star Yoni Bloch and American Black Eyed Peas frontman Will.i.am. Two OurCrowd companies made Globes' list of top 10 leading Israeli startups of 2014 – along with GetTaxi, whose CEO has much to say on the Israeli innovation advantage.
Read on… and subscribe if you'd like to get these updates directly to your inbox!
Among the top 10 Israeli startups of 2014: Two OurCrowd companies
Consumer Physics and enVerid – two of OurCrowd's portfolio companies – have snagged two of the top ten Israeli startup awards in the Globes-Journey competition, placing 5th and 8th on the list. The ranking is done by leading investors, entrepreneurs, and venture capitalists, with the aim of discovering promising companies that will be very prominent in Israeli high-tech in the coming years. Find out who else won.
GetTaxi CEO Shahar Waiser: "Being Israeli gives us an advantage"
In an interview with Israel's leading business daily, Globes, GetTaxi founder and CEO Shahar Waiser discusses innovation as the growth engine of the Israeli economy, institutions investing in startups, and the advantages of starting out in the Startup Nation. GetTaxi, a free app that lets you instantly book a taxi ride with a tap of your mobile phone, was recently named by Globes as Israel's most promising startup in 2014. Read the full interview.
Q&A with 'Interlude's' interactive video superstar Yoni Bloch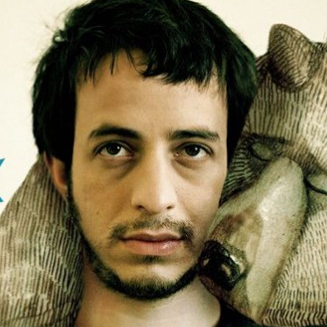 Israeli rock star-turned-entrepreneur Yoni Bloch is the founder and CEO of Interlude, an Israeli startup developing interactive video technology that turns passive, linear videos into user-directed, multi-path stories. In 2012, just one year after founding Interlude, Yoni won the Israeli Prime Minister's innovation award for his work. Learn more.
Black Eyed Peas' Will.i.am in Israel to develop smartwatch
Will.i.am is visiting Israel for meetings related to a new smartwatch project the award-winning musician is launching. The high-tech 'smart cuff', called the Puls, is part of what the Black Eyed Peas frontman has called a line of "fashionology" — devices and apparel that merge technology and fashion. Click for more.
OurCrowd's News Nuggets


Subscribe for weekly updates about the Startup Nation to your inbox.
See this week's original newsletter here.