Yesterday (Monday), Google Tel Aviv hosted a vary special guest, Israeli President Shimon Peres. The international technology giant opened its Tel Aviv offices back in 2006 and earlier this year launched Campus TLV, an innovation hub for Israeli startups. Peres toured the Tel Aviv offices, met with Google Israel's management team, schmoozed with young Israeli entrepreneurs and checked out a few of the projects developed on the premises.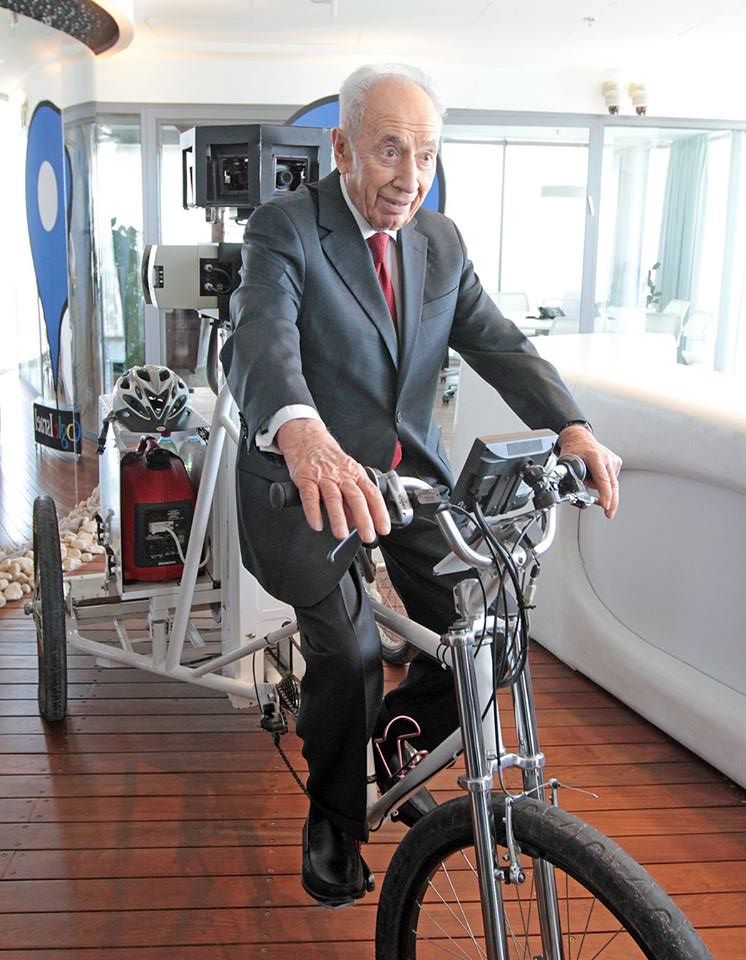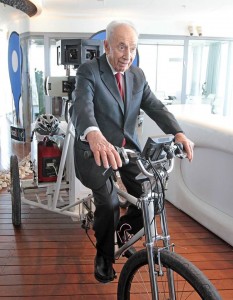 At some point during the tour, typical of his young-at-heart character, the 90-year-old President mounted the Google streetview bike and pedaled around the office. Let's hope he doesn't forget his helmet!
An advocate for technological progress, Peres is known for his interest in high-tech and support of innovative ventures. Peres takes an active role in promoting and encouraging the growth of Israel's startup scene. For the past five years, Peres holds the Israeli Presidential Conference – "Facing Tomorrow" – which addresses central issues across various fields that will influence the face of our future.
Following the visit, Peres is quoted on his Facebook page saying:
The Israeli mind is uninhibited, creative and constantly looking for innovations and improvements. Israelis are filled with imagination and ambition. Not for nothing Israeli is called the 'Start-up Nation', in my opinion Israel has already become an 'Exit Nation'. I am proud to see the wonderful and groundbreaking work done here.
For more photos from the President's tour at Google Tel Aviv, click here.