Find out what former Israeli prime minister Ehud Barak is investing in. Learn what investment expert Tal Keinan believes about Israel's tech and talent. Plus 10 Israeli culture startups to check out before you visit.
Start getting this weekly newsletter via email: Subscribe now
Former Israeli PM takes part in FST Biometrics $15M investment round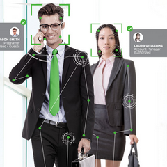 A month after investing $1 million in startup company Reporty Homeland Security, former prime minister and minister of defense Ehud Barak continues to deepen his relationship with the Israel's world of startups. FST Biometrics, which is developing biometric identification technology, announced that it had raised $15 million from GMF Capital, the investment vehicle controlled and led by Gary Fegel. Barak joined the investor group, and will be GMF Capital's representative on the FST Biometrics Board. Learn more.
OurCrowd & Portfolio Companies in the News
10 Israeli culture startups that will make you want to visit the Startup Nation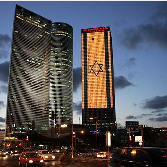 Tel Aviv is known around the world for its startup culture, coming in second for most startups after Silicon Valley. This feat is especially impressive, considering Israel's size and age compared to the rest of the world. Startups range from high tech, to education, to culture, and everything in between. These 10 startups centered around culture will pull you to this young and vibrant city so you can experience the culture yourself. See the full list.
Investment expert Tal Keinan believes tech and talent can turn Israel into a finance powerhouse
To many people, the idea of using an Israeli firm to handle investment accounts worth hundreds of thousands or millions of dollars is, to put it politely, laughable. But according to investment expert Tal Keinan, Israel has progressed enough in its development of financial technology and regulatory environment to compete with the Wall Street banks and investment firms. "We have a lot of talent here, and a lot of technology, two things that could pave the way for financial leadership," said Keinan. Hear more from Tal.
Israel's first Ultra-Orthodox tech incubator is grooming future CEOs — or Rabbis
Yitzik Crombie and his business partner, Racheli Ganot, decided to found a tech incubator four months ago as part of their Haredi Hi-Tech Forum. The incubator specifically targets the Haredi community — much of which lives below the poverty line — and is the first of its kind. The incubator sits in the impoverished, mainly ultra-Orthodox city of Bnei Brak, just a few miles away from bustling, liberal Tel Aviv — a technology hub known around the world for innovation. "We need to bring the high-tech to Bnei Brak," Crombie says. Learn more.
Crowdfunding pioneer Jon Medved sees Israel's best tech days ahead
Jon Medved,an important figures in Israeli high-tech, has been running OurCrowd since 2012, but he's also been a force on the Israeli tech scene for decades, as a serial entrepreneur who has opened and closed numerous tech businesses. With OurCrowd, Jon had taken Israeli tech to a new level – and it's for that reason that he was awarded the Bonei Tzion prize last week at the Knesset. Along with five other Anglo immigrants to Israel, Jon is being honored by the immigrants organization Nefesh B'Nefesh. Meet Jon.
OurCrowd's News Nuggets


Subscribe for weekly updates about the Startup Nation to your inbox.
See this week's original newsletter here.
[xyz-ihs snippet="HowToInvestInIsraelCTA"]