Top investment opportunities
Startup of the Week: Merck's VC arm takes lead in Genopore investment
5 reasons a startup might snap up its neighbor
What does Netanyahu's return mean for Israeli high tech?
Nov. 9 Online: Labs/02 Startup Demo Day II
OurCrowd hosts Italian delegation led by Intesa Sanpaolo Group
Dataloop raises $33M Series B
WWD: ByondXR pioneers course at Fashion Institute of Technology
Onsemi picks Ride Vision for motorcycle safety features
Wefox CEO on CNBC: Huge opportunity in $5.2T pre-digital insurance industry
More than 4,500 high-tech jobs

Startup of the Week
Merck's VC arm takes lead in Genopore investment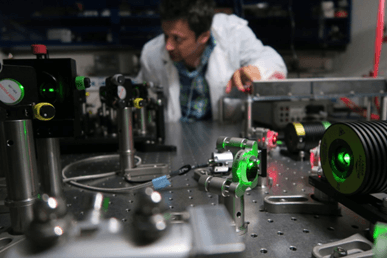 Photo: http://www.meller-lab.net
M Ventures, the VC arm of Merck KGaA, Darmstadt, Germany, has come in to lead Genopore's seed round. Genopore aims to revolutionize early disease detection through proteomics, the extensive study of proteins. Its groundbreaking testing capability for proteomics will provide the equivalent of DNA sequencing for proteins, allowing medical professionals to identify cancer and other serious conditions in initial stages. Genopore plans to be the first company to deliver a high-throughput, single-molecule, whole-protein identification system using chip-based technology that is cost effective, accurate and highly sensitive. OurCrowd is investing in Genopore's seed round alongside M Ventures.
5 reasons a startup might snap up its neighbor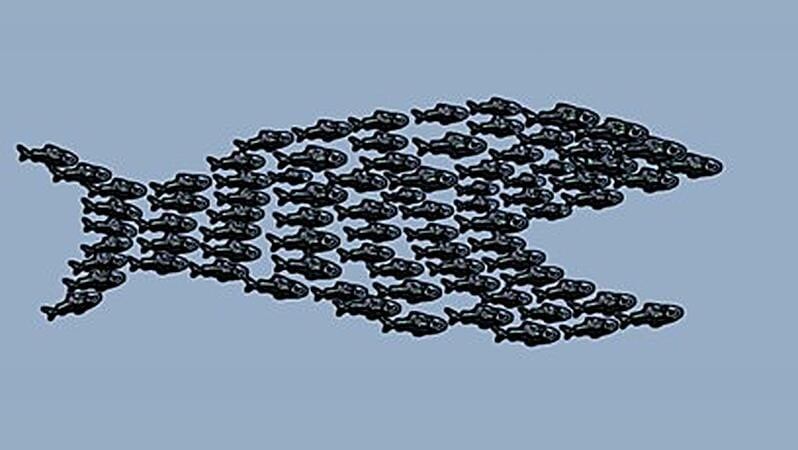 One element of the startup toolkit is often overlooked: merging with – or acquiring – another startup. In this challenging climate, more startups are merging with each other. I expect additional consolidation among young companies as a by-product of the current tech re-alignment. Read 5 reasons why this might be the correct path for a young company in my latest 'Investors on the Frontlines' column.
What does Netanyahu's return mean for Israeli high tech?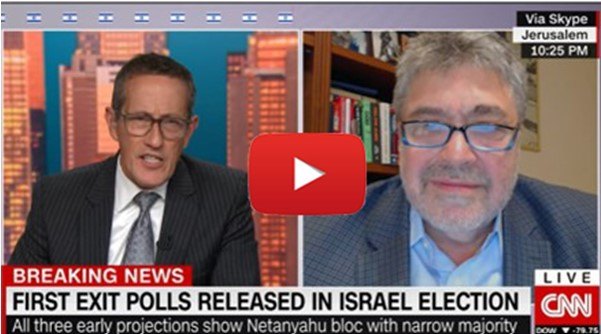 Benjamin Netanyahu is on his way to form a new government in Israel after the fifth election in less than four years. But the tech-driven economy has been a constant throughout the political instability the country has experienced, I told Richard Quest on CNN. The financial strength of Startup Nation has kept unemployment and inflation down compared to other major industrial economies. I expect that strength will continue under the new government.
Nov. 9 Online: Labs/02 Startup Demo Day II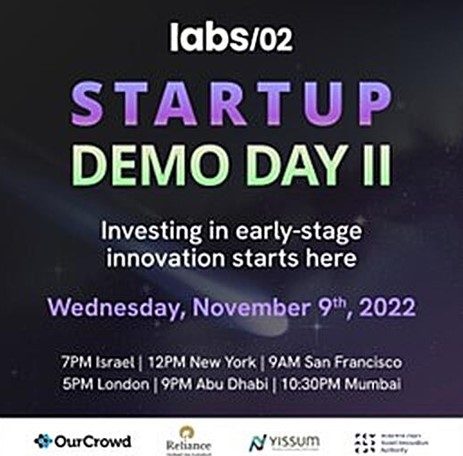 Labs/02 – OurCrowd's early-stage fund and incubator – will hold its next Demo Day on Wednesday, November 9th. Participants will get a sneak peek at innovative and disruptive early-stage startups with game-changing technologies in AdTech, Computer Vision, EdTech, Healthcare, IT and Neuroscience. CEOs from seven companies –  Accutures, MagniLearn, Mirage Dynamics, NetOp, NeuroBrave, Quai.MD, and Urbanico – will be on hand to present their technology, its potential impact and the value proposition for investors.
OurCrowd hosts Italian delegation led by Intesa Sanpaolo Group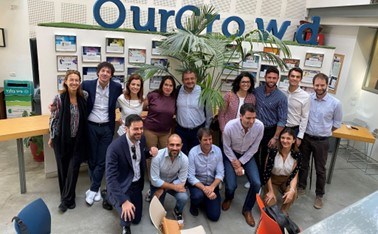 It was a pleasure to host an Italian business delegation at OurCrowd's Jerusalem headquarters led by nine representatives from Intesa Sanpaolo Group, Italy's top banking group serving some 13.5M customers. The visitors came from the company's innovation center and its corporate and investment banking division. They were joined by the CEO of CleanTech company Inewa and senior members from mobility innovator Agrati Group and multi-utility provider Iren.

Top Tech News
Dataloop raises $33M Series B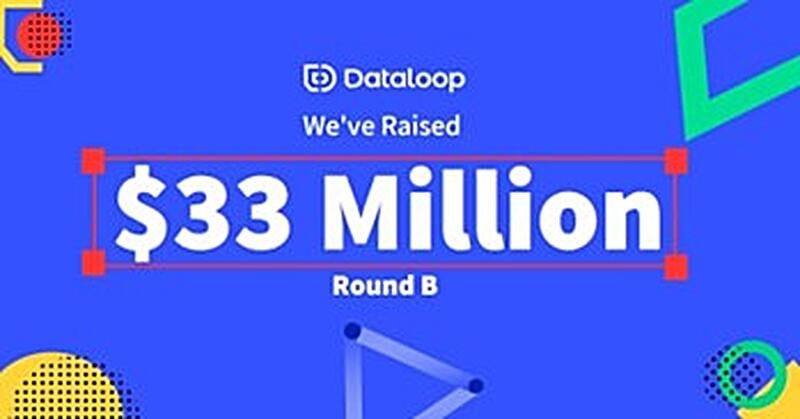 Our portfolio company Dataloop raised $33M in its Series B funding round, TechCrunch reports, led by Nokia Growth Partners Capital and Alpha Wave Global with participation from OurCrowd. Dataloop uses machine learning to drastically cut down the time needed for data annotation and labeling, a key component for the development of AI programs and applications. The company, which has raised $50M so far, plans to grow its workforce by over 30% by the end of the year.
WWD: ByondXR pioneers course at Fashion Institute of Technology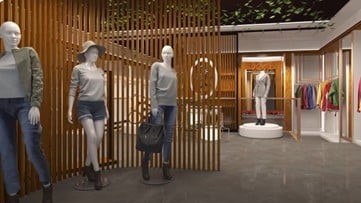 Our portfolio company ByondXR has opened the Metaverse shopping experience to some of the world's leading brands including Armani, Calvin Klein and P&G. Now ByondXR is bringing its software to the classroom with a course at New York City's Fashion Institute of Technology, Women's Wear Daily reports. The 'Business of Virtual Merchandising' class focuses on the changes in retail merchandising for wholesale showrooms, retail visual merchandising and online platforms. "Shopping in the Metaverse helps to encapsulate the consumer fully in the brand experience, which typical websites cannot do," says Noam Levavi, CEO and Co-founder of ByondXR. "Consumers can not only shop, but they can also learn about a brand's values, interact with products, play games, watch videos and live feeds, and understand their sustainability measures and social initiatives."
Onsemi picks Ride Vision for motorcycle safety features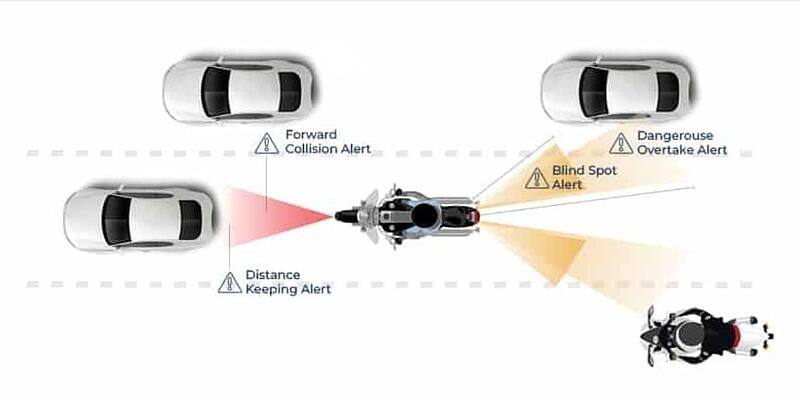 Intelligent sensor tech giant onsemi (Nasdaq: ON) is collaborating with our portfolio company Ride Vision to develop advanced safety systems for motorcyclists. Ride Vision will integrate its AI-powered Collision Aversion Technology with onsemi's automotive-grade image sensors to provide riders with timely warnings about dangers on the road and prevent accidents. "Motorcycles and riders share the same traffic and weather conditions with other motorists, but they have not yet been able to use the same level of safety mechanisms for protection," says Chris Adams, onsemi's VP and General Manager, Automotive Sensing Division. "Our work with Ride Vision on this advanced safety solution changes that by providing motorcycles the same high-performance, high-dynamic range image sensors used in passenger cars."
Wefox CEO on CNBC: Huge opportunity in $5.2T pre-digital insurance industry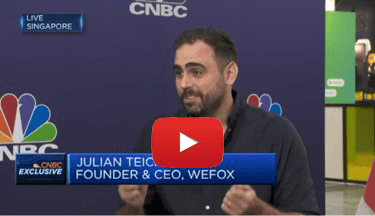 Opportunities for InsurTech companies are huge, says Julian Teicke, CEO and Co-founder of our portfolio company wefox. "Insurance is a $5.2T industry that still operates like in the pre-internet era," Teicke tells CNBC. Wefox is 100% digital and helps insurance agents service their clients, bringing them added value while lowering costs. The company services over 2M customers in five European countries and expects to reach 3M by the end of the year. It plans to expand to the US and Asia in 2024.
More than 4,500 high-tech jobs worldwide
Search and filter through Portfolio Jobs to find your next challenge