Quality and Taste Triple Tovala Sales Ahead of Investment Round
Smart meal service delivery company outperforms competition

OurCrowd investors join Series B round led by Finistere Ventures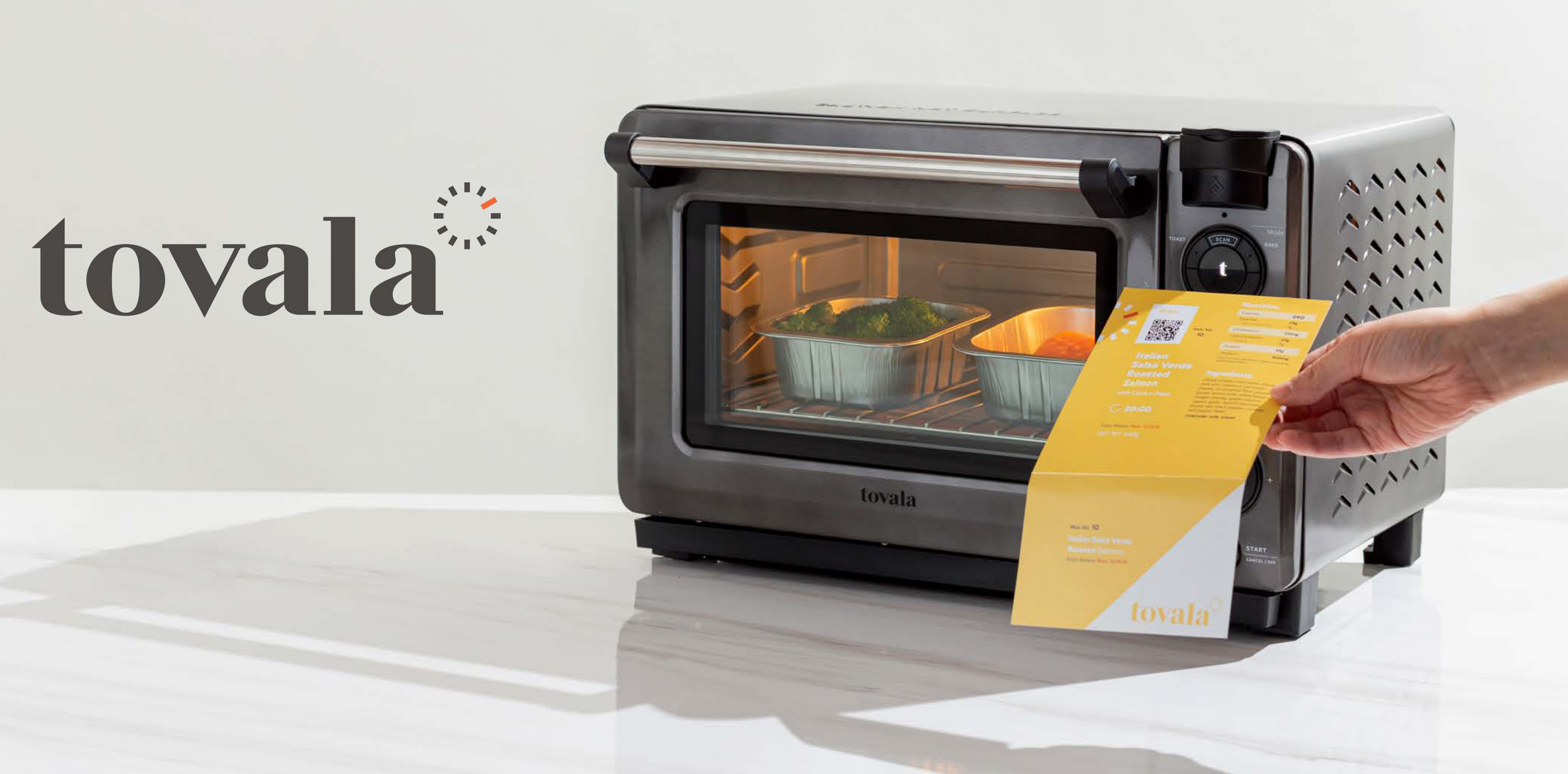 "It just blew us away that the food could taste as good as it did," said Tom Mastrobuoni, recalling the first time he tried a Tovala meal kit. Had Tovala found the actual secret sauce to deliver convenience food at high quality? "Not microwaved, but actually baked, broiled, steamed – and taste delicious," Mastrobuoni told OurCrowd's disruptive food tech webinar last week.
Mastrobuoni, then CFO and founding partner of Tyson Ventures, now chief investment officer at Big Idea Ventures, became an early investor. Tovala's sales are now tripling year to year and the company has raised nearly $42 million from major backers including Comcast Ventures and Pritzker Group Venture Capital.
Learn more about Tovala here. 
Top Tech News
Smooth Teleoperator: Rise of the Remote Controller
A Venture Beat profile on OurCrowd portfolio company Phantom Auto, currently funding a new investment round, described how it built the remote communication software that integrates unmanned vehicles, from robo-taxis and delivery robots to forklifts and yard trucks. This video shows how Bessemer Ventures-backed Phantom Auto is integrated into the Postmates robotic delivery platform Uber is acquiring for $2.7 billion. While AI-driven job loss has been hotly debated in recent years, mounting evidence suggests AI will also create jobs — like teleoperation — and open up the talent pool.
Farming Just Got Smarter: Reinke Partners with CropX
Irrigation giant Reinke partners with Israel's CropX to offer farmers precision solutions. CropX uses soil sensors and cloud-based analytics software to optimize agricultural yield. "Combining CropX's solution with Reinke's irrigation systems will provide farmers with an agronomic information platform and watering records based on real-time data. Farmers who use Reinke's ReinCloud extended cloud app will be able to remotely run their irrigation system while managing CropX system data through the integrated platform," said Tomer Tzach, CEO of CropX.
Verification Systems for Autonomous Vehicles
Autonomous vehicle vision edging closer to reality with verification by Israel's Foretellix. Foretellix develops intelligent automation and analytic tools to successfully exercise and monitor the 100's of millions of driving scenarios critical for ADAS and AV safety, and extracts the metrics to prove it. There has been a shift in resources to ADAS amid the Coronavirus outbreak, said Ziv Binyamini, CEO of Foretellix. "They have huge safety problems and any car manufacturer that will not have ADAS in their cars will just be losing the market. This is not just some future vision. This is happening today and this market is super hot," he said. OurCrowd's co-investors in Foretellix include 83North and Jump Capital.
Unlocking the Financial Potential of Millions With Machine Learning
Tala, a financial services company, recognized that with machine learning powered by AWS, they could find a population of unbanked consumers and serve them with a modern credit infrastructure built from scratch. "We saw the value that these unbanked people could bring to the formal marketplace and their community if we could unlock their ability to participate, and of course, the immense benefit to themselves and their families," says Shivani Siroya, CEO and Founder of Tala. 
Job Vacancies
Despite the coronavirus pandemic, there are open positions at our global portfolio companies. See some opportunities below:

Watch the Latest from OurCrowd
Upcoming Events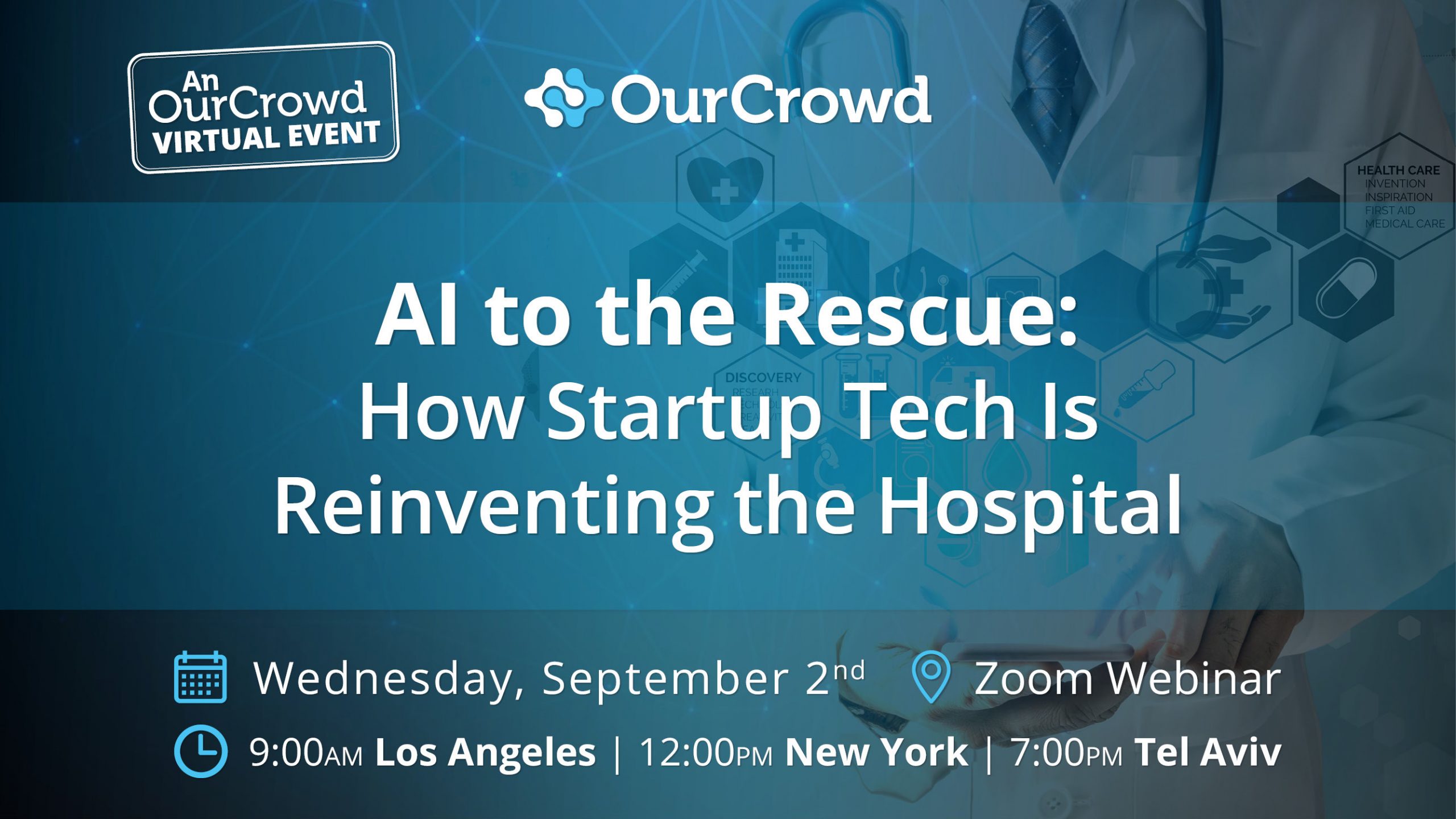 AI to the Rescue: How Artificial Intelligence Is Reinventing the Hospital: Webinar, Sep. 2
Join top MedTech entrepreneurs, industry leaders, and investors on Wednesday, Sep. 2 to explore the revolution in healthcare services driven by artificial intelligence. Speakers include:
Yossi Pollak, CEO of Sight Diagnostics, following its $71 million funding news

Eli Groner, Israel head of Koch Disruptive Technologies, subsidiary of the $110 billion Koch Industries, investor in Sight Diagnostics

Dr. Eyal Zimlichman, Deputy Director General, Chief Medical Officer and Chief Innovation Officer at Sheba Medical Center

Oren Sarig, Diagnostic Robotics

David Harel, Co-founder and President, Cytoreason

Dr. Morris Laster, Managing Partner, OurCrowd Pandemic Innovation Fund

Host: Jon Medved, CEO, OurCrowd

Click here to register.

Job Vacancies
Despite the coronavirus pandemic, there are open positions at our global portfolio companies. See some opportunities below:

Search and filter through OurTalent to find your next challenge.